After more than two centuries of history, the famous Valencia paella is now officially an "asset of intangible cultural interest" by the Generalitat. Eugene Costello reports…
---
Paella has been declared by the Generalitat to be an 'Asset of Intangible Cultural Interest'. This is due to its "ability to unite" and the "diversity with which it is cooked". That's the opinion of the vice president and spokesperson of the Consell – the Generalitat's ruling body – Mónica Oltra.
There are many versions of the basic paella recipe. And that is why, in recent years, action plans and entities have emerged for its promotion and recognition. The regional executive explained in a statement following the ruling on Friday.
In a press conference after the plenary session on Friday, Oltra justified the decision thanks to its "ability to unite that paella has, to gather around a table, usually on Sundays, families, friends… it is an emblem," she said.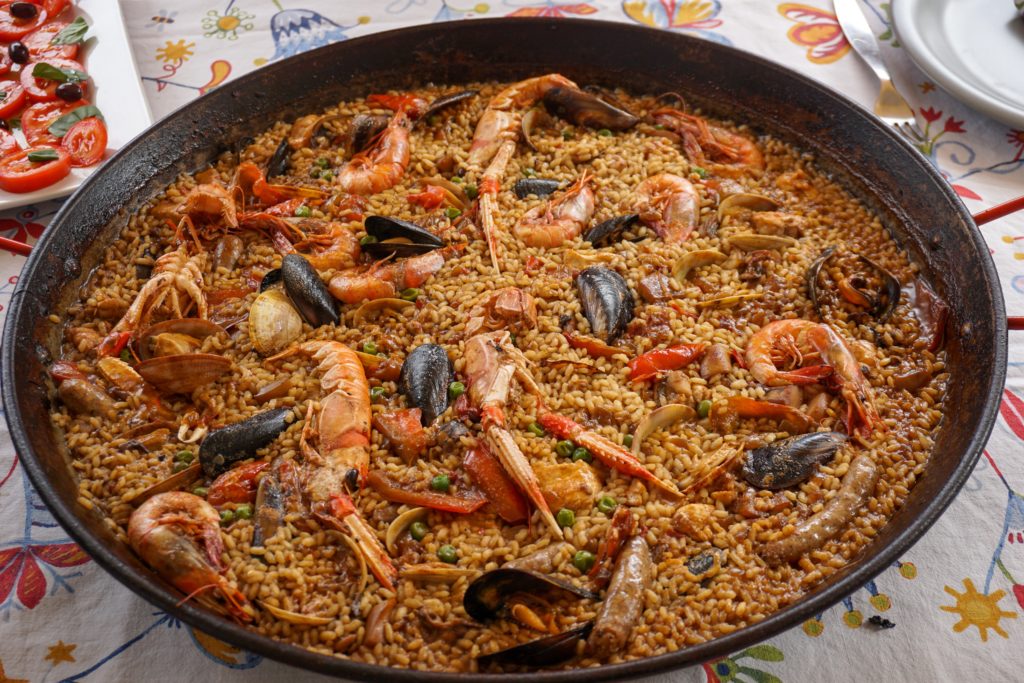 'A social phenomenon'
"Paella is an identity symbol of the Valencian territory. Today paella not only constitutes a dish, but the fact of its preparation makes it a social phenomenon," she pointed out.
"If we went into the material, in describing the ingredients, we would have found ourselves in a jungle." She added that "within the Consell itself there is a diversity of opinions."
The decree includes the main description of what 'Valencia's paella' is. As well as the preparation of this recipe, which has various variants throughout Valencian territory. Likewise, the way of growing and harvesting rice is an important . As well as the different techniques for making paella, and the symbolism that this dish provides in family meals.
A long history
Its origins date back to 220 BC, and it was Alexander the Great who brought rice to Europe. People didn't sow rice in large quantities in Valencia until the arrival of the Arabs. It was in the 16th century that people began to record the use, bleaching and cleaning of rice husks.
It was in the 18th century that the first quote regarding paella or 'Valencian rice' appeared in a recipe manuscript. In it the techniques for its preparation were explained and it was said in detail about how the rice has to remain dry.
At the beginning of the 20th century, this typical dish spread to large international cities. In this way, paella achieved its zenith with the tourist boom of the sixties in Spain with the arrival of foreign tourists spending their holidays on the Spanish coasts.
In addition to the declaration as a Property of Cultural Interest, the decree establishes a series of protection and safeguarding measures for the property, which will be specified in carrying out identification, description, study and documentation of the asset, effectively held on trust for future generations.
Check out our post on Valencia's other culinary treat – horchata.