Jason Webster is a bestselling author who has made Valencia his patch, having lived here for years and married to a Valencian flamenco dancer. Eugene Costello spent a fascinating hour in the company of this accomplished writer on the publication of his latest book 'The Book of Duende'…
When I start my Zoom meeting with author Jason Webster, 52, I hear a disembodied voice and I am marginally confused. In my research, I had read that Jason was born in California – Wikipedia describes him as an "American writer" [sic] – and spent some early years there, while later his academic record was at English schools, then university. I had expected him to be the son of an Anglo-American couple who sent him back to the UK for schooling but had assumed he would have a Californian drawl. Not a bit of it…
And when we switch to video, I realise that, as well as an educated English accent, he also looks English. Jason is coming to me from his book-lined study in Dorset, England on the occasion of the launch day of his latest book – of which more later – and he is a tall chap with a wave of blonde hair and heavy black-rimmed glasses. In fact, he looks like a younger, blonde version of comedian Vic Reeves (in real life, as the youth says, Jim Moir).
Jason dispels the Califonian red herring first off: "Yes, I was born in 1970 in what is now called Silicon Valley, so I am wholly British, with British parents," says Jason. "It's simply that my dad was working out there at the time. So it is simply an accident of birth. Dad was part of that brain drain in the Sixties and Seventies. Dad was an aeronautical engineer and this was the time that American executives would come to Britain to seek out the brightest and the best by offering them bigger salaries.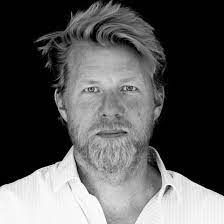 "He didn't seem to take it that seriously, my family is from Lancashire and a bit no-nonsense. He jumped on a train down to London, did the interview, thought it was a bit of a laugh and would never really happen. Then all of a sudden he got the offer and was whisked off with Mum and my sister and off they went to Seattle so that he could work for Boeing.
"Then he moved down to Palo Alto, which was really just a tiny village near San Francisco but is now home to billion-dollar beasts such as Apple, Google and whatever. 
Moorish tastes
The family moved back to Britain when Jason was three, so the fact of his place of birth is no more than a circumstantial anomaly. He was schooled in England and went up to Oxford, to St John's College, where he obtained a degree in Arabic and Islamic History, before going to live in Egypt. However, Spain called to him from an early age.
Says Jason: "I was first exposed to the Alhambra when I was in my teens – I saw some images of it and I was completely bowled over by it. It knocked me out. I became slightly fascinated by Spain and by Moorish and Islamic culture. I didn't have a clue what to do at university so I opted for Arabic and Islamic History, which allowed me to live in Egypt for a while and to learn Arabic. If you're thinking of doing so, be aware that it is an unbelievably complicated language, by the way.
"I really enjoyed the culture side of it. But I remember the day I finished my finals, I had an incredible sense of freedom, of being free to do whatever I wanted. And the girl I'd been going out with for four years dumped me on the same day so I really had this sense that now I am free to do whatever I want.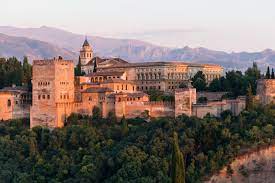 "I thought, right, my educational career is over, my relationship is over and I can do what I want, for the first time. And I thought, well, I've always wanted to go to Spain. I'd lived in Italy, and Egypt and the Middle East but I thought back to the Alhambra and suddenly felt that I'd been going down side roads and blind cul-de-sacs when what I really wanted was to go to Spain. So that was it – I jumped on a plane, went to Spain and immediately felt that I was at home and where I was meant to be. That was in the early Nineties and the feeling has never left me."
Jason moved around, living first in Alicante, then Granada, for the first three years or so. Then he went back to England and took a job at the BBC World Service – 'it was OK, but it was a bit of a dead-end  job, really," he says with disarmingly fresh honesty. He moved around departments, using his Arabic and Spanish, but felt unfulfilled.
Fulfilling his destiny
He moved back to Spain when he met Salud [Botella, a flamenco dancer from Valencia and now Jason's wife]. That coincided with Jason's first book, Duende, coming out: "It earned enough money for me to give up the day job and move to Ruzafa."
Jason tells me he was living on Calle del Doctor Sumsi, where I also happen to live, and has some great stories about life in Ruzafa a couple of decades back.
"We were living opposite La Escuela de Artesanos on Regno de Valencia, a pink finca that had been built in the 1930s that almost collapsed on us. In fact, we ended up having to move out. The story goes that on the ground floor, there used to be a jeweller's. They closed down and the people who had bought it to turn it into a flat sent in the builders.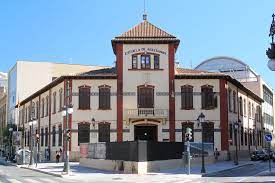 "They quickly realised that the brick pillars holding up the finca were, not to put too fine a point on it, rotting from the inside out and the entire building was in danger of collapse. Turned out, what had happened was when the finca was built, the guy who was paid to connect all the apartments to the sewage system had taken the money but hadn't actually done the work.
"So all the sewage for decades from the apartments in this entire block of flats had simply been running into the pillars and then into the ground underneath the building. It had soaked into the pillars and had been rotting them. Our first son was about a year old, and we suddenly received a call from the bomberos [fire brigade], saying that the building was unsafe and we needed to move out, the whole thing was about to collapse at any minute..
"In the event, they evacuated the other apartments but we were allowed to stay but we were living in this forest of steel prop-poles, about one metre apart. It was the summer and we had no air-conditioning, it was hell. I was going bananas."
Rural retreat
So they moved out to an alqueria – an old farmhouse – in Carpesa, just north of Valencia City, between Tavernes Blanques and Pobles del Nord. "That was fantastic, all chufa fields and orange groves."
The Castellón development came up in 2005 when Jason came into a small amount of money from a family legacy: "I was finding living in Valencia intense, especially in the summer months without air-conditioning. The heat, the noise, everything.
"Dad was retired and with a bunch of engineer mates, they set up what they called the A-Team, geriatric builders with engineering backgrounds who really just fancied holidays in Spain. So he said, why don't you use this money to find an old ruin and we'll get the A-Team over and do it up?"
So that is what happened. Jason found an old place in the mountains near Castellón. "It was really just a crofter's cottage type of place. It was dirt cheap so I bought it with my tiny legacy and over the years we did it up.
"I never intended it to turn into a book. It was meant to be a complete retreat and change from everything in my life. It was to be about working with my hands, learning basic building and plumbing techniques, a little bit of farming, planting trees. It was meant to be all about manual work, getting out of my head. I really loved it.
"And then I thought, well, there is a lot of material here so I threw it at my publisher at the time. And they said, 'Yeah, great, let's do it.'"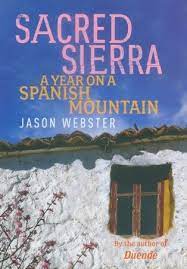 So Sacred Sierra: A Year On A Spanish Mountain (2009, Chatto & Windus) was born. Says Wikipedia: [The book] "describes a year that Webster and his Spanish wife spent living on their mountain farm in eastern Spain, on the slopes of the sacred peak of Penyagolosa, working on the land and planting trees with the help of a 12th-century Moorish gardening manual. It paints a portrait of a little-known part of the country, with details of its folklore, history and customs, and with meditations on stories, the need to preserve them and their importance for communities.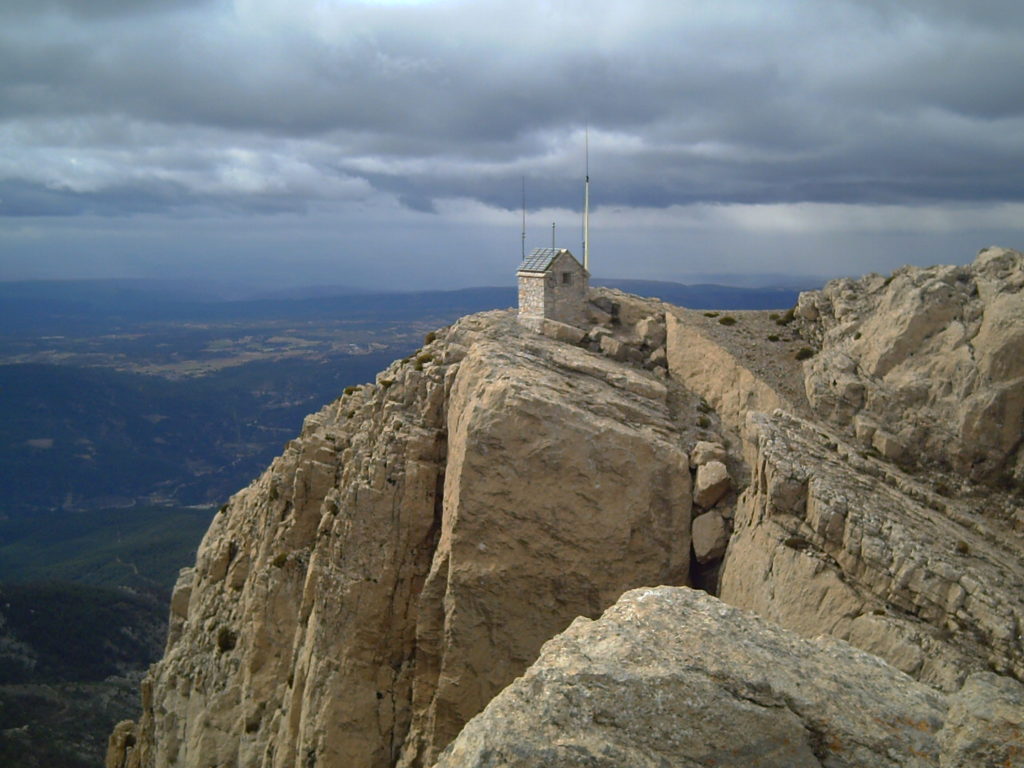 Says Jason: "It's actually my favourite of all my books." Then adds modestly: "Or at least one of my better books, I think."
It's a good moment to look back at his bibliography. I ask him to talk about the Max Camára novels (there are six to date), set as they are in the city of Valencia.
The stench of Valencia
Jason says: "Yes, I really enjoyed doing those. The first coincided with our prop-pole hell and our first son was only a year old. Then along came our second son and I realised that this made much more sense because I needed to muck in and couldn't really get away with being out on the road doing travel books as I had done previously.
"I wanted to do something that allowed me to stay at home and be a dad. So I started doing the crime novels."
It was at a time when Rita Barberá [the right-wing Partido Popular Mayor of Valencia Ayuntamiento] was being investigated.
Says the Wall St Journal of her death in 2016: "Rita Barberá, a leading figure of Spain's governing conservative party and, for many, a symbol of the corruption tainting the country's political establishment, died of a heart attack Wednesday, two days after testifying in court as the focus of a money-laundering investigation.
"The 68-year-old senator was pronounced dead at a Madrid hotel after a medical team attempting cardiopulmonary resuscitation failed to revive her, according to Spain's Emergency Medical Services."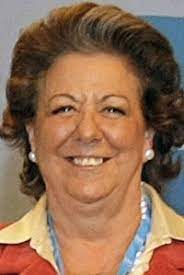 Back to Jason: "There was so much corruption in Valencia, it absolutely stank. A lot of anger about the direction in which Valencia was going was channelled into those novels. How rotten the whole city seemed to be."
We turn to Salud. "She's from Algemesi, about half an hour south of Valencia [near Alzira]. We actually met in Oxford of all places. I was living near Oxford, she had a flamenco gig and I went along and it was just immediate. I went backstage to talk to her and bingo! That was it, and she said, 'Come to Valencia.' So I did.
"And we went to La Pepica and had a wonderful arroz a banda. And that was it! Some 23 years ago. We were in Valencia recently with the boys so we took them to La Pepica, almost as a pilgrimage, saying, 'This is it, this is where Mamá and Papá had their first ever date! This is where it all began, guys!'
"Sadly, at the ages of 11 and 13, they were just like, yeah, whatever."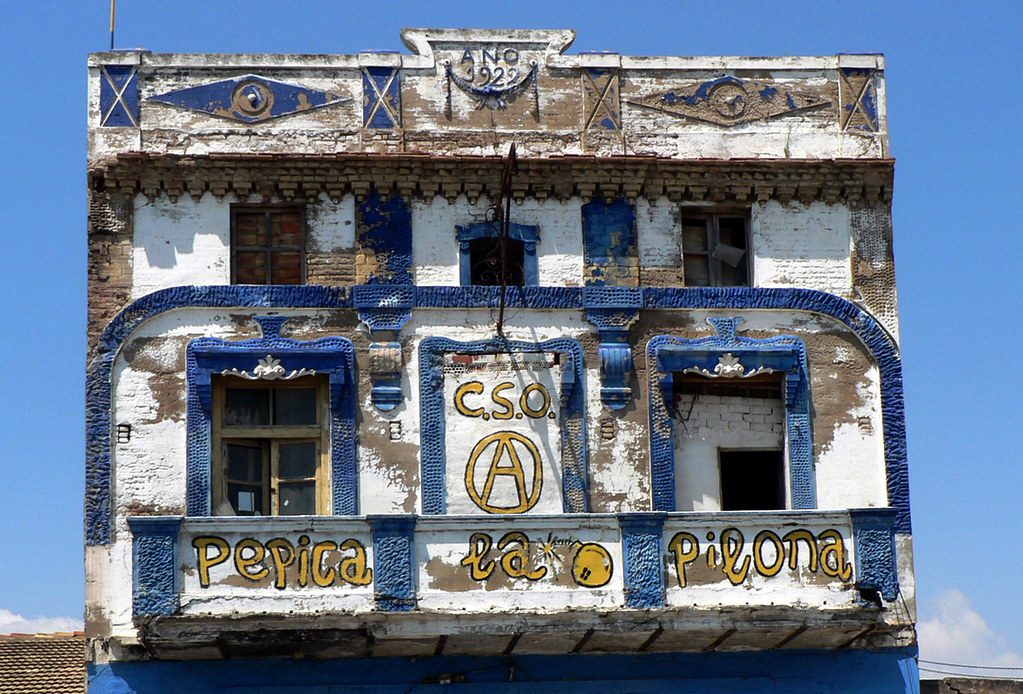 So how have they ended up in Dorset?
"Well, we came to that decision during La Crisis – the old-fashioned one, not the newfangled pandemia one. It was really rough. People were throwing themselves off the tops of buildings. One day, I was walking down the street and somebody rang me. Suddenly, there was all this screaming. I had to say, 'Sorry, I have to go. There is a guy on top of a building about to throw himself off.' He was talked back by his wife and daughter off the edge of the precipice.
Crisis management
"I was talking to contacts in la policia for research on the Max Camára novels. This one guy used to say, 'It's ridiculous, all we seem to do is go round scraping up bodies of jumpers'. 
"And one day, I was down by the Jamonero Bridge [Puente del Azud del Oro, the cable bridge by Calatrava's City of Arts and Sciences] and there is a big tower opposite with a shopping centre and a square. There was a bank down there with reinforced windows, as is normal with a bank. And a guy had jumped from the top. Such was the impact of the guy splattering that it smashed and splintered the extra-thick windows. It was absolutely horrendous.
"And many people I knew had left Valencia, they had gone to the US or Germany or wherever. Or they were going under. My brother-in-law went into huge debt, his business employed 30 people who had to go onto the dole. It was like being in a warzone. Every time you met someone in the street whom you knew, it was like, 'Hey, how are you? Are you surviving? Did you hear about so-and-so, he killed himself?' Or others who had gone to the wall or lost their business or home.
"It was just so negative and we had small children. So obviously we were thinking, is this the environment we want them to grow up in? So we just threw out this crazy idea of moving to England, Salud and I. Shall we give it a try? And we did and here we still are."
Spain in his heart
And what do you miss about Spain?
"God, everything,' says Jason with a hearty laugh. "Especially in the middle of February! But it's far more than the climate, it is a way of being. It's the people and there is always a sense in Spain that something extraordinary, weird and wonderful could be about to happen just around the corner that doesn't really exist in England.
"When I first moved to Valencia, there were very few 'expats'. I would walk down the street and people would literally stop and stare at this six foot-something blonde, blue-eyed giant, speechless. I'd travelled all over Spain and no one batted an eyelid but in Valencia 20-odd years ago, it was still head-turning. Back then, there were no tourists or 'expats'. Now when I am back in Valencia, I am just one of many. Then, I had just one British friend, we had a totally Spanish lifestyle."
And does Salud keep up with her flamenco?
"Yes, of course, in fact, we just did a show on Saturday to promote my new book, The Book of Duende, and Salud danced flamenco at the book launch. It was at a village near us where they have a literary festival so it was great timing, all coming together at once."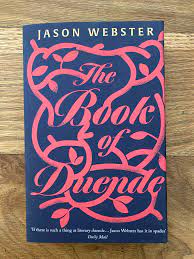 Is there a sense of things having come full circle, given that his first book was Duende and now he has come back to the same subject?
"It feels more like a relaunch than coming full circle, like a phoenix rising from the ashes. It is not so much a book as a collection of essays, stories, aphorisms, poems. It's a very kaleidoscopic look at the subject trying to give a taste or a glimpse at the soul that lies at the heart of duende. It's impossible to explain duende, it is a magical, ineffable world that defies containment but I suppose what I have tried to do is to bottle a little of the elixir."
It has been an unalloyed pleasure to spend an hour in the company of this fascinating man. You can achieve the same by reading his book. I have just ordered his back catalogue from the wonderful preloved-book store Book Lovers on Calle Denia in Ruzafa. I urge you to do the same…
'The Book of Duende' (2022, Corsario) is an in-depth examination of what Webster describes as 'the magical and often mysterious force at the heart of flamenco', containing aphorisms, essays, proverbs, stories and poetry; it is available now from independent bookstores or via amazon (hardback English edition, €30.31)