When Debbi Evans moved lock, stock and barrel to Valencia from London – in a campervan – three years ago, she struggled to find a local community choir in Cabanyal. Undaunted, she set one up herself. Eugene Costello hears her story just as Coro del Cabanyal return from their first away fixture in Madrid…
SO IT'S a Tuesday evening in October as the day slowly and gently yields to dusk. I'm on my Yego scooter, weaving through the narrow streets lined with tiled fishermen's cottages so typical of Cabanyal. I am looking for the Sociedad Musical Poblados Marítimos that is home to the Cabanyal Community Choir once a week. I often get a little lost in Cabanyal, the streets all look the same to me. Though, in fairness, that is what my Cabanyal friends say about Ruzafa, where I live…
Then I find it, a handsome three-storey building from the outside with floor-to-ceiling windows and juliet balconies on the first floor, in the Cabanyal style.
But when I walk though the door, I find that that is just the facade. Inside, it is a large hall and events space, with a stage for the choir towards the back (or possibly an orchestra for other events). It's a generous space. I'm a little early since I want to speak first to founder and organiser Debbi Evans, 40 (of whom, more later).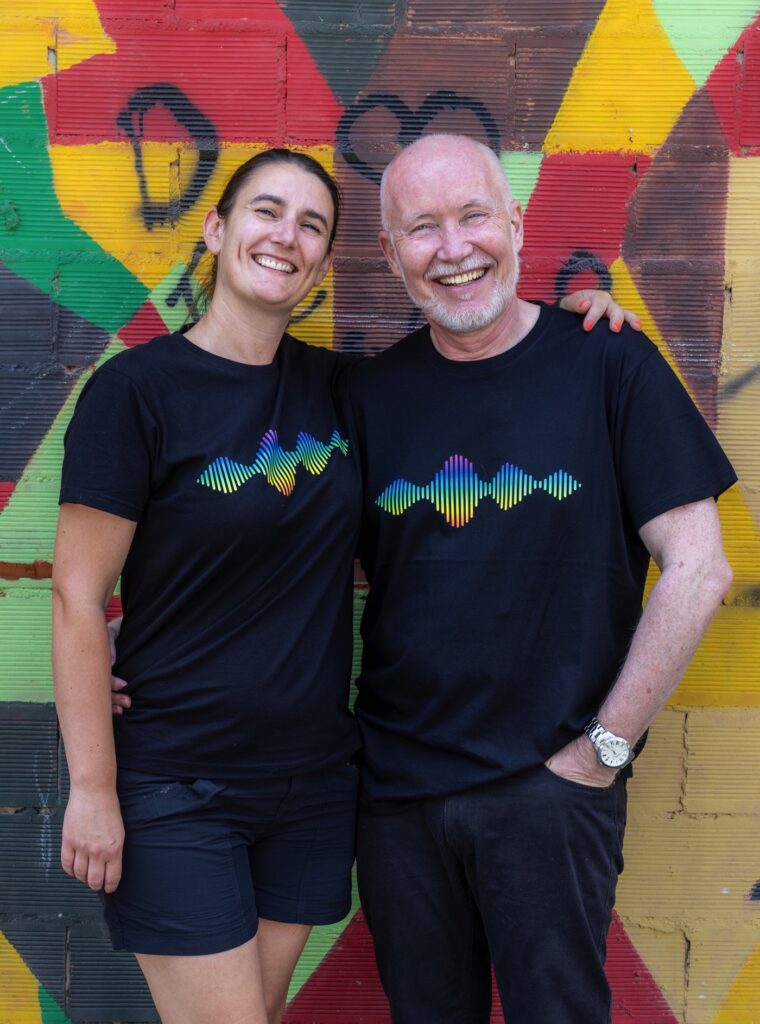 Debbi, a freelance communications consultant originally from London, is setting up for the evening. She is putting out chairs in rows on the stage so we agree to do a full interview the next day when she is less under the cosh. It's a wise decision. People are beginning to arrive before the 8pm start. "Most come on time but we always have a few stragglers," says Debbi with a smile.
Then the choirmaster, Tim Davies, head of music at Valencia's prestigious independent English school Cambridge House, steps up to his podium facing his choir. He starts by running through some breathing exercises and warm-ups for members. Sure enough, a few stragglers arrive and, apologetically, find seats. Next, Tim takes them through scales. The collaborative, communal nature of the evening is infectious and soon there is lots of eye contact and smiling.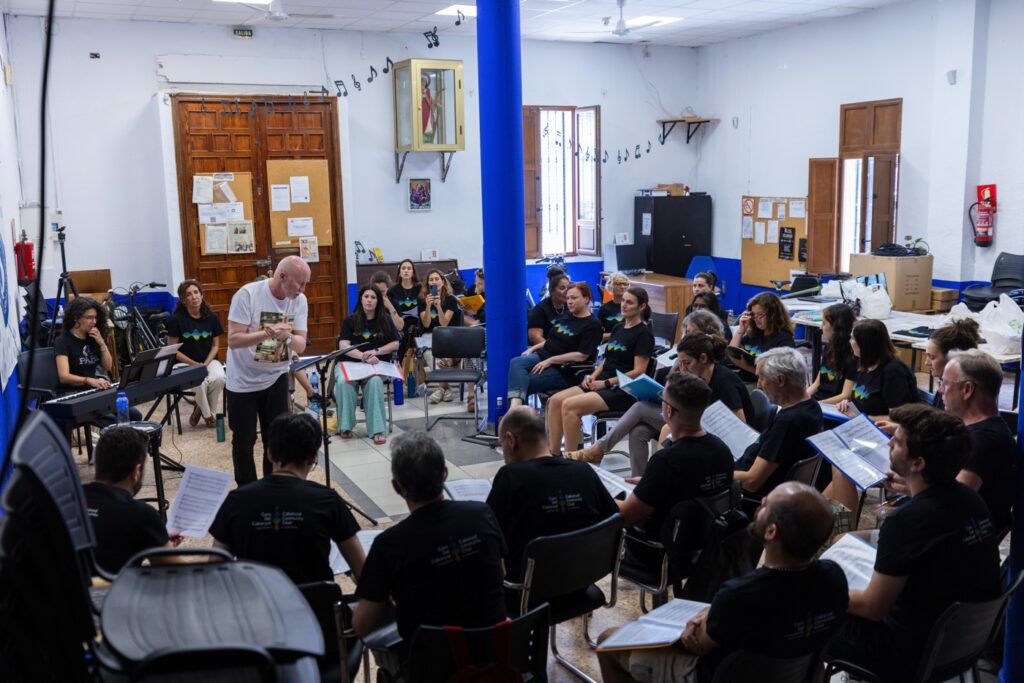 I count 34 people and, later, Debbi tells me that the choir is truly international, maybe a third are British but they also have Spanish members, Dutch and others from northern and eastern Europe.
Tim divides the choir into sections to begin practising a showstopper for their Christmas speactale. Naturally, it is All I Want For Christmas Is You by Mariah Carey. Morale is high, and all are joining in with gusto.
Malarvilie Krishnasamy, a school leadership consultant from the UK but who now lives in Cabanyal, says: "Coro Cabanyal is fantastic! I was made to feel welcome as soon as I joined. It's truly an international choir, the variety of music is fabulous and Tim and Debbi are brilliant. I've made some great friends and every session is energising!"
Meanwhile, Amparo Alcaide Castellano, a wellness consultant, says: "I found the choir through a friend who took me along to the concert. I joined and I love it. Tim is an excellent director, he makes us work hard but it doesn't feel like work.
"And there's a lovely relaxed atmosphere, with an international group – there are Valencians, locals, people who live in Valencia but not in Cabanyal…whatever language you speak someone else is bound to speak it! And the songs we sing are really fun," she adds.
She clarifies: "I live in a village in the province of Valencia, 23km from the city. But on choir nights, I stay with my boyfriend Fabio who lives in Grau, near Avenida del Puerto."
The international element is important – Debbi tells me that 13 countries are represented.
I slip back into the velvet night since I have a meeting elsewhere, and leave the choir with the sounds of Mariah Carey bouncing off the rafters…
---
THE next day, I catch up with Debbi to hear more about her journey and the birth of Coro Cabanyal, the Cabanyal Community Choir. She tells me that she moved here from London in November 2019, travelling down in campervan and true independent-spirit style. What was the plan?
"We didn't really have one," she says with a laugh. "We eventually pitched up in Valencia and found Cabanyal, and I just thought, I can see myself living here."
So how did the choir come into being?
"Well, in various places I have lived I have got involved with local amateur community choirs. It's a great laugh, it's a great way to meet like-minded people and it leads to a better and more varied social life," she says. Then adds, "Going for a drink after choir practice is practically obligatory."
But it is about being part of the community as much as anything, she says.
"I wanted to join one when I got here but I couldn't find anything or they were all audition-only and traditional. So I thought, well, if I want one, maybe other people will. There's something about it that makes you feel very connected and part of something," she says.
But what really pushed the project forward, she says, was meeting "lovely" Tim Davies.
"We were introduced by a mutual friend, and we were on the same page. So the task was to find a venue. I knew I wanted it to be Coro del Cabanyal, the Cabanyal Community Choir. But Tim lives in El Carmen so he was pushing for it to be near the centre of town. I had to put my foot down – I felt that this neighbourhood really needed something and that was my vision."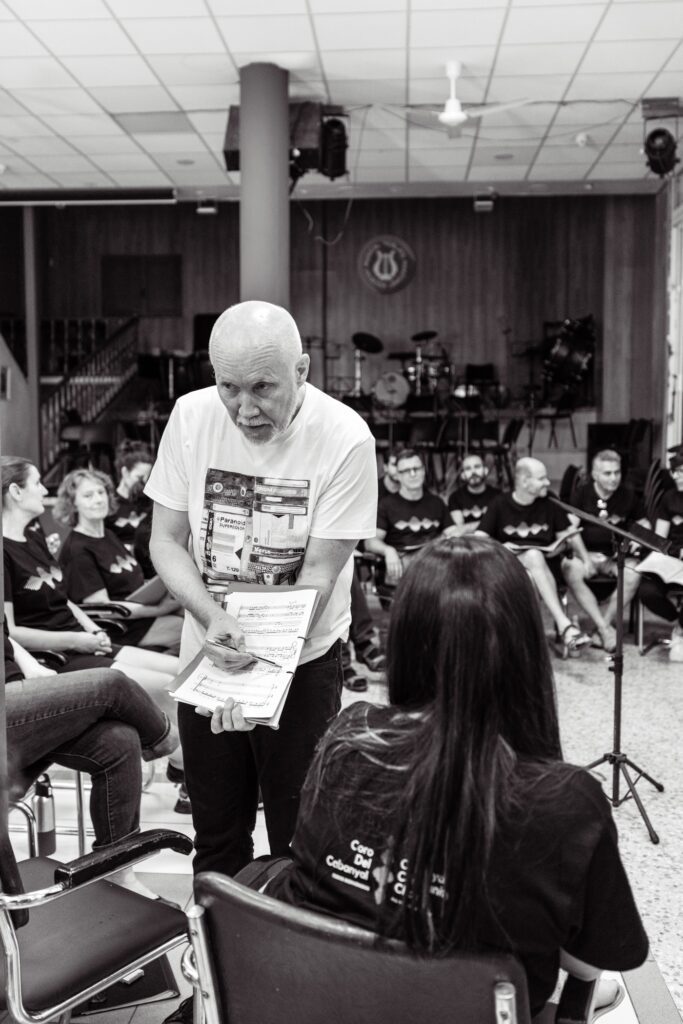 They had a false start with Sociedad Musical Unión de Pescadores – "a beautiful building with lots of events, but they already had a choir," says Debbi.
"Then, one rainy night, I happened to be walking past this place so I popped in and got chatting to the president Domingo, and he was really into the idea of the project. He loved that it was a community thing so we were a great match for each other."
They are gearing up for a show on December 18, which will be followed by a huge communal paella with drinks, so the accent is firmly upon the community and social aspect of the venture.
"It's a great way to integrate the local community with international residents," says Debbi. "We usually go for drinks at [local bookshop] Batisfera after practice, so that is a key part of our offer."
Coro Cabanyal, Escuela Música Poblados Marítimos, Carrer d'Escalante, 201, Cabanyal 46011, Valencia; practice is Tuesday nights from 8pm to 10pm
The Coro de Cabanyal Christmas Concert is on December 18; please check the Facebook page for updates
All images © Olga Fiskus