Valencia resident Maya Middlemiss is walking the walk – the Camino Finistère in September, to raise funds for breast cancer research and care. Eugene Costello caught up with her…
Maya Middlemiss is not one to shirk a challenge and is an old hand at rising to them. After living in Denia, Alicante province, for eight years with her family, she decided to move to Valencia during lockdown (which she doesn't recommend). Crikey. She now lives in L'Eliana with her family, where she writes and podcasts about freelancing and the flexible future of work. When she's not pounding her way along the Turia towpath or the Serra foothills, you'll likely find her enjoying the beach, or a cheeky tapa or two at El Cellar , or taking in some live music at 16 Toneladas in the city.
Maya lives with her daughters, now aged 22 and 17, and her husband who is also a remote worker. The household also consists of three cats and far too many Apple products. She told us about her new challenge… to walk the walk, the Camino Santiago Finisterre. It's organised specifically for raising funds to fight breast cancer. And it's not a walk in the park, either. It's 75 miles in three days.
They say: "This less travelled path from Santiago to Finisterre whilst, not as long as the traditional Camino Trail which finishes in Santiago, every step is a magical adventure to experience.
"With rich history, energy and mysticism, astounding peace and spectacular sunsets all making this a special pilgrimage trail like no other.
"Long before the middle ages, Finisterre was thought to be the most western part of continental Europe, the end of the 'known world', and is the place where Columbus set sail and the Americas were discovered, history was changed forever…"
---
No one is a prophet in their own country
"You do realise that's basically three marathon distances, back to back", my other half said, uncertainly.
"No it isn't, that would be if it was in miles, but this is… Oh. You're right."
I hate it when he's right. It doesn't happen often, but this time he definitely was.
I had just signed up and paid the deposit for a fundraising event with Walk The Walk, and muddled up miles and kilometres in my head. Who uses miles anyway? Well everyone, in the UK, including that country's largest grant-making breast cancer care charity.
So – 125 km over three days, so more than 40 km a day. Well, I had made the commitment, and it was still a long way off, back then in late 2021. I knew I needed a project to help me face the year ahead, because my mum was dying. Dying of cancer, like so many people, despite the advances in diagnosis and treatment that the charity sector has helped to fund around the world over many years.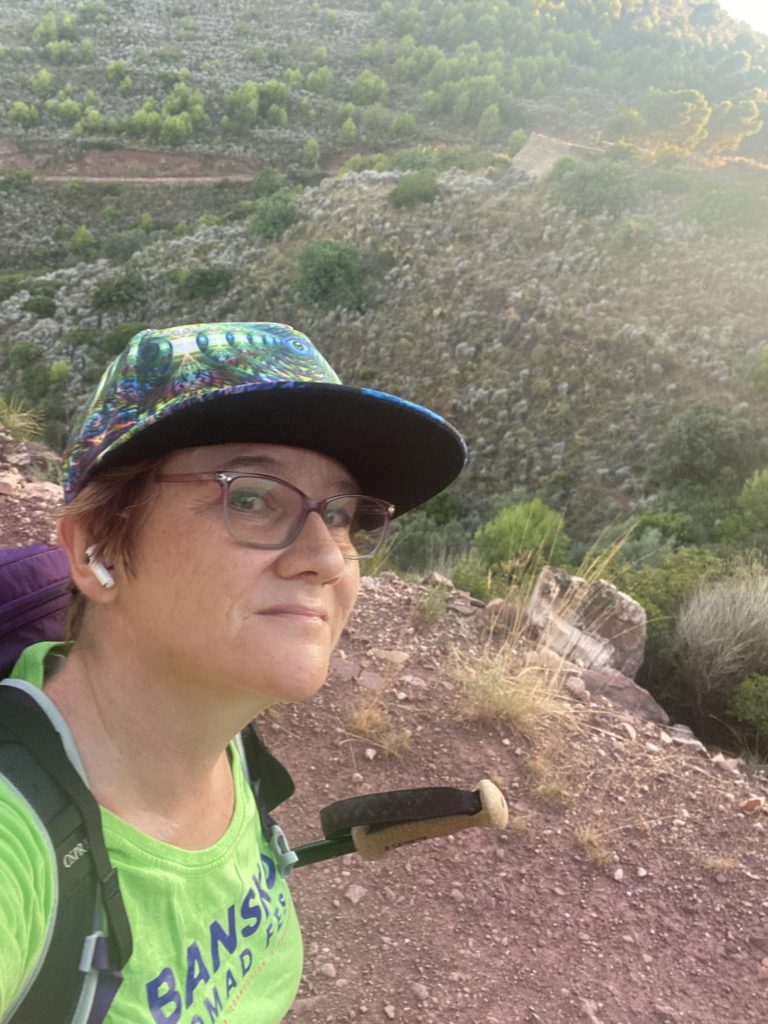 Mum and I had both supported Walk The Walk in the past, by completing the London Moonwalk in its early days – striding the streets of the capital through the night, in highly decorated bras. It was a curious blend of celebration, endurance, solidarity – and exhaustion.
Since then, the organisation has grown to manage a diverse range of challenges around the world, enabling supporters to test their own physical limits while supporting the cause and raising badly needed funds. This Includes a number of events along the Camino de Santiago in Galicia.
The call of the wild
The Camino had been calling to me for many years, since I moved to Spain. A spiritual as well as physical journey, even for non-religious folks like me, so many pilgrims have made their way towards Santiago de Compostela over the centuries – over well-trodden paths like the Camino Frances, but many others too. There's even a route which goes right from the centre of Valencia, the Camino Levante.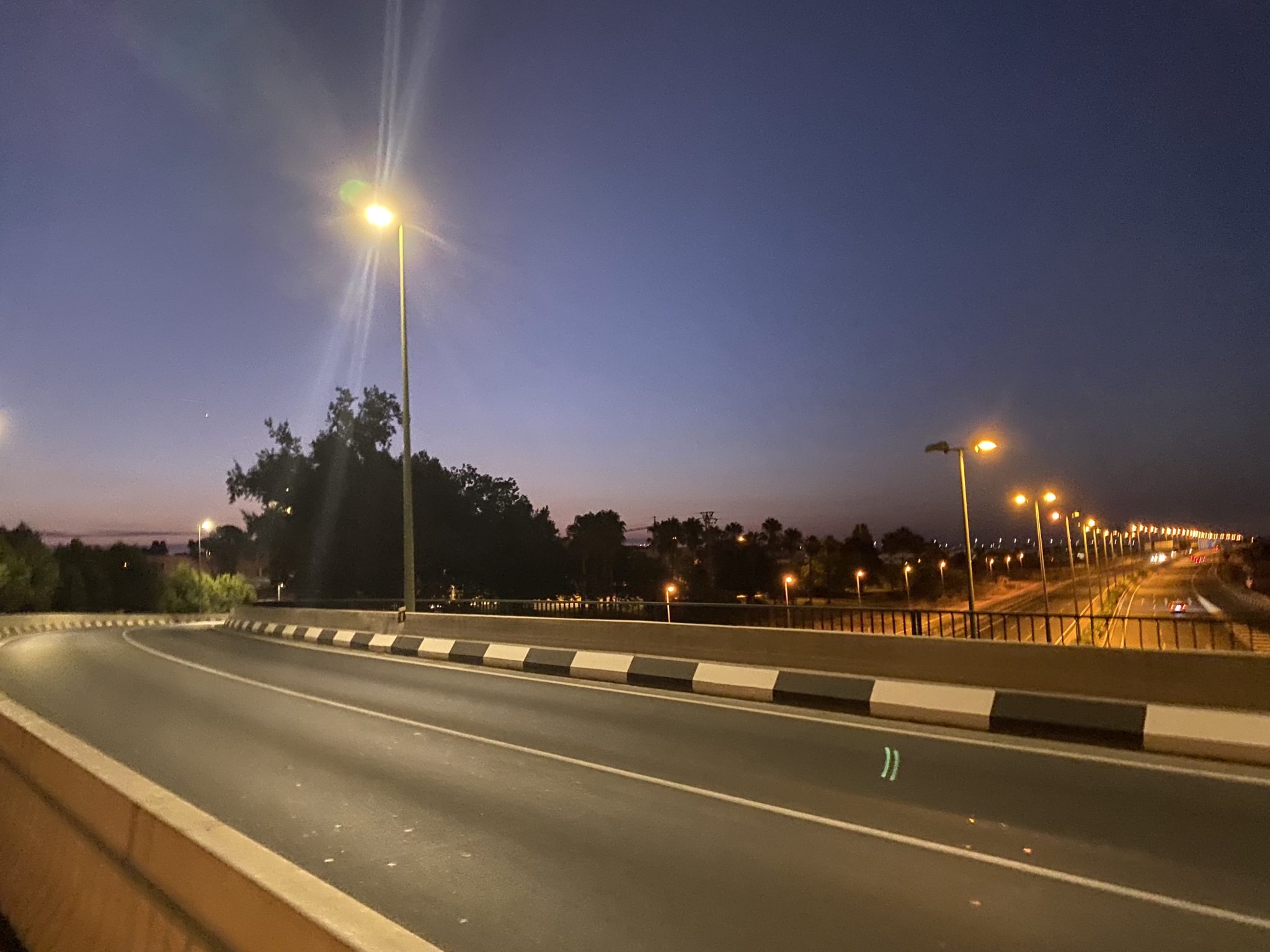 But although I have always enjoyed hiking, I had not yet heeded the call of 'the way', due mainly to physical practical factors. For reasons of health and inclination, the idea of crowded albergue dormitories full of snoring strangers, or bivouacking alongside the trail, appalled me. Without sufficient rest I am useless, and cannot move my joints in the morning. Moreover, the various escorted options involving hotels and luggage transfer seemed to attract the derogatory sneers of 'touregrinos', and are definitely not deemed the way of the devout.
Suddenly, I had come across an opportunity to take part in an escorted event for a charity, which would take care of luggage and arrangements, and let me raise money for an important cause. I also knew deep down that this would be a difficult year. There would be days I would badly need a good reason to get up in the morning, and to put one foot in front of the other. To maintain my self-care and commitment to wellbeing, when grief would make me want to curl up and hide away.
My Mum knew it too, and helped pick out the perfect backpack and gear, excitedly poring over guides and maps with me. And as she got sicker, I know it brought her joy to think of me walking this Camino and moving on with my best life, while supporting the cause of cancer research.
Covid setback
The new year brought a big setback, with the arrival of the other disease beginning with C, which not only cut into precious family visit time, but also drove a truck through my physical health. Some five months later, my respiratory fitness was still not back to what it had been, as I tried to show my medico from my Apple Health data. "There are lots worse than you", he pointed out, helpfully. Just another estadistica, reduced to wheezing at the slightest incline to the trail. A second run-in with the virus earlier this summer was thankfully milder, but struck when I was just getting started on the 12-week event training plan. I came very close to pulling out of the whole thing.
But halfway through that time, I am back on track (- ish). To the point that I can walk four days per week. I can more or less do the mileage expected for this phase of the training, even if I am basically toast afterwards. That training plan looks pretty scary when you go through the PDF with a Sharpie and a calculator, changing all those reassuringly low mile targets back into huge amounts of kilometres…
And when I say most 'days', it is of course September in Valencia right now, so I am having to force myself to become a very early morning person, at least temporarily. Going against every natural instinct I have, I need to get some distance in before the heat rises too much. A 23km stomp at the weekend took me from 5:30am until midday, by which time temperatures were creeping into the 30s, and I was totally done in.
Having spent a lot of my career advocating for the joys of flexible freelance working from home on your own schedule, the irony of forcing myself out of bed when the alarm goes off is not lost on me, and I am discovering a world of beautiful sunrises and really weird stuff about farming and birds on the BBC's Radio 4.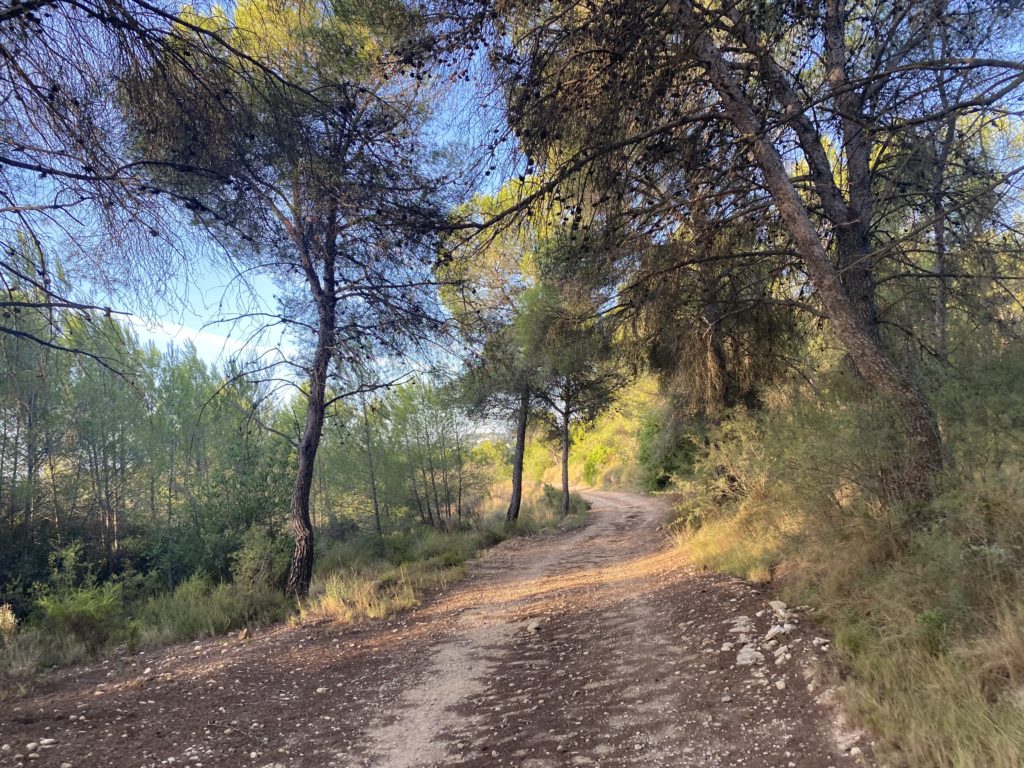 And I am also observing a world of busy activity around me, from the street repairers working under spotlights to the granjeros in the huerta at first light, sensibly adjusting their own schedules to get things done before the heat of the Spanish summer day.
So if you are out and about along the Turia river path or the Campo de Paterna early one morning, and see a solitary peregrino stomping along with aching feet, then do stop and say hello.
Please consider supporting this great cause
You can keep up with my training by following me on Facebook, and (you knew this was coming, right?) it would, of course, be amazing if you would sponsor me.
I know there are so many demands on your money these days, but every cent goes directly to Walk The Walk to support their valuable work. Everybody is touched by cancer at some point. It's such a horrible inevitability, and this is a simple way you can help support new ways to improve life for patients and those who love them.
You could share this article too, in case anyone else would like to help, or learn more about Walk The Walk and the great work they do.
I will be off to Galicia at the end of September, and my mum's love and encouragement will be with me every step of the Camino. Thank you for reading, and I wish you courage and contentment on your own journey.
Because every life is a pilgrimage, in its own way…
Please consider helping Maya on this epic challenge – no amount is too small… https://walkthewalk.enthuse.com/pf/maya-middlemiss