Alen Mayer and Andrea Baljak, a husband-and-wife team living in Campanar with their twin kids, have settled upon the perfect way to live the good life. By opening a store in Ruzafa for secondhand English books in Valencia. Eugene Costello went along to meet this fascinating couple…
The couple first met 20 years ago in Croatia through business and matters progressed. Alen, who had grown up in Germany, was by now living in Zagreb while Andrea was in Split.
Within a short period, they decided to move to Canada – "more go-getting, more forward-looking', says Andrea –and started to build their lives. They have twins, Kai and Zoe, eight. While alen flew around the world on his sales mission, Andrea was on a different side of sales, working at Sunglass Hut in Toronto, North America's largest retailer of sunnies.
So why Spain?
Says Andrea: "Well, we wanted to raise our children in Europe, it's safer, a little bit more liberal, and the kids can play outside. So we first moved to Germany but it's not the Germany we remembered, we used to live in Berlin back in the day. So we moved to Wuppertal with the kids, and we just realised it wasn't the place for us.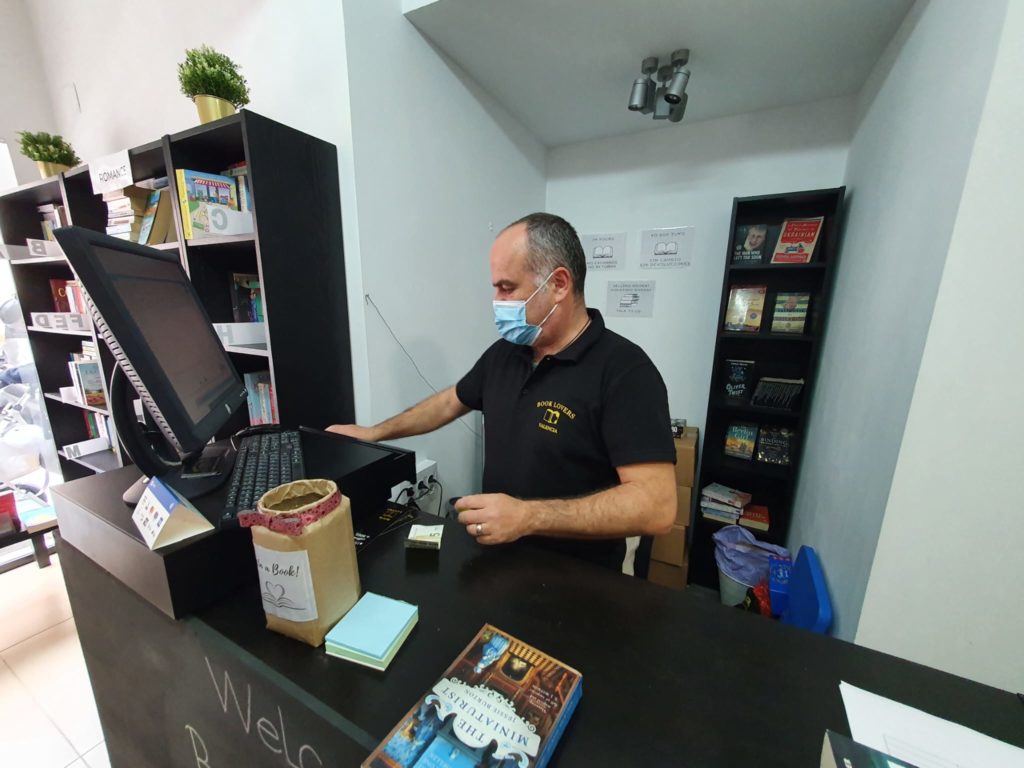 "Funnily enough, we were watching A Place In The Sun on Netflix, and we had never thought of Spain as a home, more as a tourist destination. But we started to think about the idea of moving to Spain after two or three episodes. Two weeks after that, Alen went to la costa Blanca, found a house, and boom, we were here.
Alen joins in: "We drove down from Germany, us, two kids and a dog, and the rest is history."
Andrea says that they loved La Costa Blanca:
"We were at Quesada, near Torrevieja. It was a safe environment, a tightly knit community, all the locals knew each other, there were activities for the kids. But something was missing. We started to miss city life."
Alen adds: "For me Quesada was nice. I was travelling a lot for work, I'd be gone for days, even weeks at a time. But here there are more activities for the kids. What we've noticed here in Spain is, the Spanish are keen to help you learn the language, they have patience and are always there to help."
Bright lights, big city
Andrea says that the kids are very happy in Valencia. Now Zoe can go to extracurricular art classes, and Kai is playing professional little league football, they're both very happy, and have adapted very well to everything. There are more things to do here."
Valencia has that sweet spot of history, culture, architecture and leisure, I suggest?
Alen agrees, saying, "Absolutely, and the locals are very welcoming."
Andrea: The whole of Spain seems to be very used to strangers, they've always been friendly towards us and other groups of people.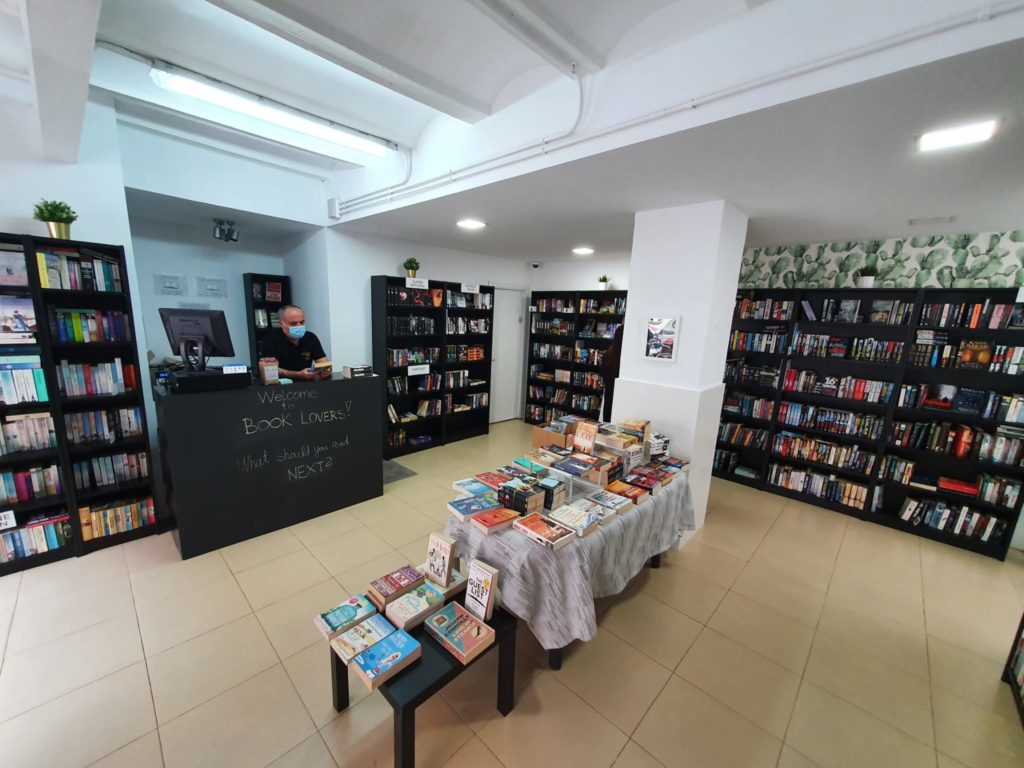 Alen has had a long and highly successful career as a sales and motivational trainer, and has written a number of books on this subject. But you can sense the relief when he says that in the year leading up to the pandemic he did 78 international flights (not including short hops to hubs). That has given him the chance to indulge his love of books.
So from booking to books…
Says Alen: "It started during the pandemic. I wasn't travelling as much, and was able to catch up on my reading.
"We were going to open up a shop in Costa Blanca, but we were playing with the idea of coming to Valencia. Originally I wanted to open up a mystery, or Nordic noir bookshop. I'm still thinking about it, actually. I love crime and thrillers, noir, the darker settings.
"But we had such a surplus of books, so we were testing the market out at the moment. We've noticed a big demand for kids books, so we might need to mix things up a little.".
So they decided they wanted to open a bookstore…
Says Alen: "Yeah, for fun! It's good for meeting people, networking, and it's our passion, we love books. And they're all used books, we hate it when people throw books away.
"Even on our stamp, it states 'read it, love it, return it' – we will buy the books back off our clients, rather than have them throwing them away after use."
Adds Andrea: "There's something special about being in a bookstore, the smell, the ambience…"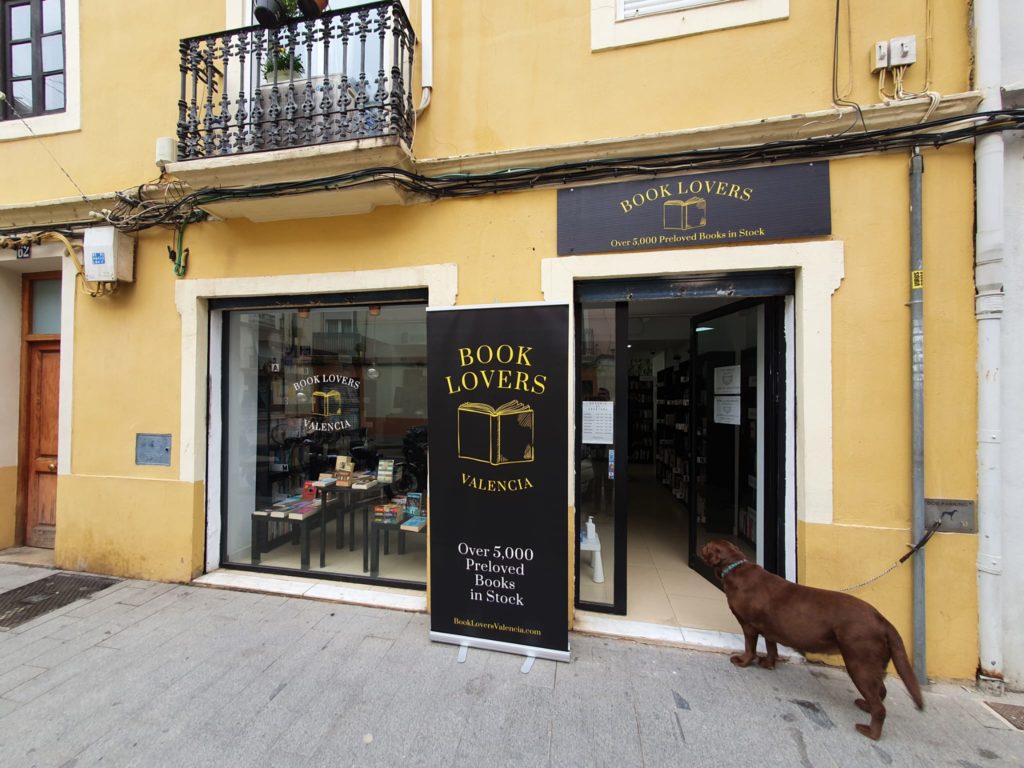 And Alen finishes off… "And there's nothing like reading a book, holding it in your hand, the whole experience is irreplaceable.
"We want cool people to come over, enjoy a book, buy a book, talk about books. We want to host book clubs, and other activities of that sort."
We've only just begun…
They have plans to test the market and adapt the product.

Says Andrea: "Even with children's books, we're thinking about adding a lot more to our store and providing a space for kids to read, or even a kids' club. We might even find a smaller venue, and dedicate that space to just kids' books."
Alen joins in: "Even Spanish families are trying to find children's books in English for their kids."
They've even heard there are a few schools that are lacking in English books for their younger years.
They have certainly found a lovely space on Calle Denia, at the Parque Central end of Ruzafa. They have around 5,000 books, with 3,000 already out on shelves. It's the type of place that lends itself to browsing.
They only select books that have been graced as good to excellent condition – no over-thumbed paperbacks with cracked spines here – and the pricing is really reasonable. Generally, €4 per book, but with special offers and promotions.
The warmth of our reception is matched only by the sunny day outside, at last.
Last word goes to Alen: "For me, it might grow to be a business from a labour of love, but the great thing is, it gives me the opportunity to spend time with Andrea."
Here's where and when can you get English books in Valencia…
Book Lovers Valencia, Calle Denia 62, 46006 Valencia; Mon – Sat, 10am – 13:00; 16:30 – 20:00; +34 634 60 60 31
So now you know the best place to get English books in Valencia, head over here to see where you can watch English movies too.