Sometimes nothing can scratch that itch like a warming bowl of ramen. Here at Valencia Life, we're covering the best ramen spots for our readers to slurp up those noodles. Daniel Hazelhoff and Eugene Costello pick out their favourites…
Ramen, though widely thought of as a Japanese dish, actually originated in China. Known as Chinese Soba noodles in Japan until the 1950s, the dish gained popularity and traction in the early 1900s.
Chinese workers settled in ports such as Yokohama, Kobe and Nagasaki, where they set up their noodle stalls. There, they fed working-class citizens with delicious, hearty meals from their food carts, reports kizuki.com.
The actual term "ramen" came about during the Taisho era. What used to be a working-class dish has now become a more elaborate and expensive experience. A tonkotsu broth can take over 18 hours to make, boiling down pork bones to create a silky white liquid, that is then accentuated by aromatic oils and a tare, a Japanese-style sauce. Other indistinguishable elements include the ramen's noodles to create an alkaline base, and toppings, such as chashu pork, and an assortment of vegetables.
The creation of the broth, tare, and noodles are an art form in their own right, and it takes years of practice and dedication to achieve the sought-after balance that you will only find in a bowl of ramen.
Now in fashion, ramen joints seem to be popping up all over Valencia. Here at Valencia Life, we want to bring you the best of the best.
So we've been on a mission to find the best ramen Valencia has to offer. Taking the history of ramen into account we will be looking at both Japanese and Chinese iterations of the dish.
Damura
In our opinion, Damura makes the best ramen in Valencia. They create the Japanese version of the Chinese dish. Not only do they make some of the most elaborate ramen bowls in Valencia, but they also serve up different forms of dim sum, and half of their menu is vegan-friendly.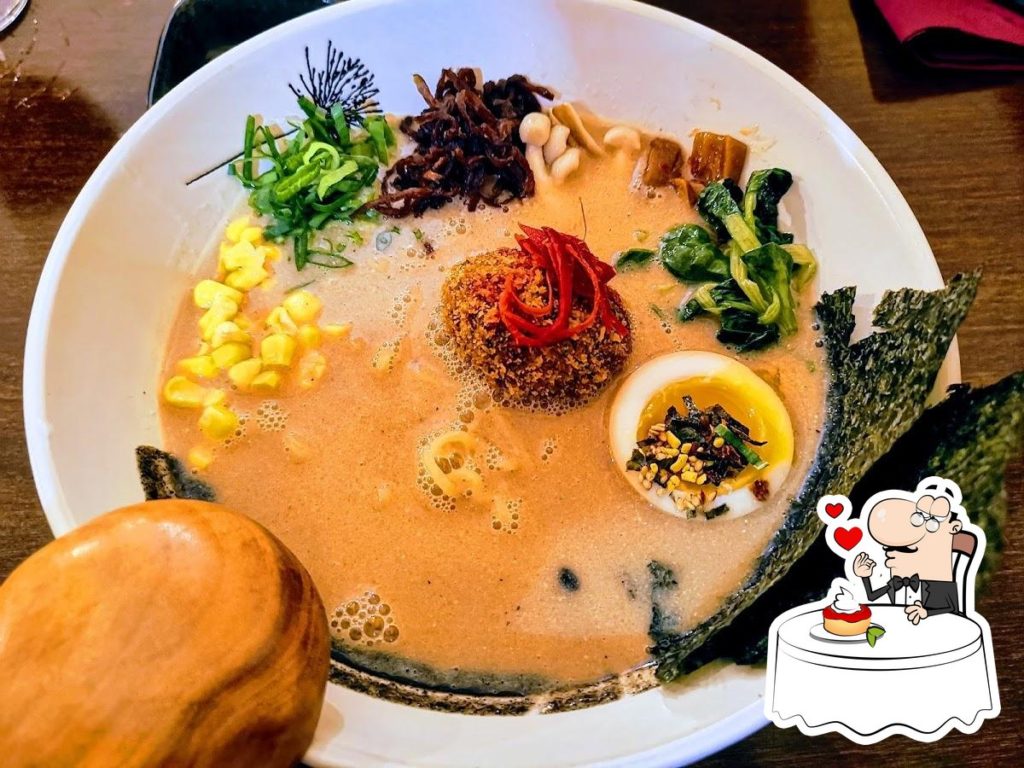 We consider their hakata tonkotsu ramen to be a spectacular rendition of Japanese-style bone broth. Taking more than 24 hours to create, this slow-cooked bone broth becomes a rich, silky liquid. Their soy sauce braised pork chashu sits a-perch the throne as the star of the toppings. It also includes wood-ear mushrooms, spring onion, soy-marinated egg, beni shoga (pickled ginger) and furikake (flavoured seaweed, herbs, bonito flakes, and sesame seeds).
Their shio ramen is a lighter, more delicate broth, made with sea salt, fish and chicken. This broth doesn't take as long to make as the hakata tonkotsu, but the delicate nature of the shio is a great entry point for newcomers to the ramen world.
Their vegan ramen has a toasted miso base, with a crunchy tofu and mushroom ball as the star topping, adding to the harmony of textures in this impressive dish. Corn, pickled bamboo, nori, corn spinach, and spring onion are the accompanying aromatics and umami lenders of the toppings. This balanced broth combines savoury, crunchy elements perfectly with their chewy noodles. It's a vegan broth, and it's one of the best items on the menu, hands down.
The best ramen restaurant in Valencia
However, the best ramen in Valencia isn't the only dish available at Damura. Don't get me wrong, a warm bowl of love will fill you up to the brim. But there's just so much more you need to try at Damura. You really don't want to be missing out…
Take their bao buns, for example. A bao is a bread-like bun, or dumpling, loosely speaking. These steamed buns are warm and fluffy, cloudlike if you will. The clouds of goodness are then stuffed with succulent ingredients. At Damura you can find variants such as the fried chicken bao bun, cochinita pibil (pulled or shredded pork) with pineapple, chipotle, and pickled onion. They also serve a crab bao, with kewpie mayonnaise, and jalapeño sauce, or, a Valencia Life favourite, their pastrami bao.
Their vegan bao bun is a stellar mix of shitake mushroom, radish and hoisin sauce. No visit to Damura is complete without testing out their gyozas. The vegan variation is full of mushrooms, cabbage, and white miso.
The meat-eater gyozas include pork and shrimp with XO sauce, chicken tikka with crispy chilli sauce, and aged beef with yellow aji. All succulent dishes.
It's worth every penny for the best ramen in Valencia
Keep in mind that we're talking about the absolute best ramen spot in Valencia, and number one on our list. The quality of their product, the time it takes to make their star broth, all of these factors have to be taken into account when considering their prices.
Their shio ramen costs €14.00, their hakata tonkotsu €14.50, and their vegan miso ramen stands at €13.50. Damura is the pricier option, no question about it. However, there is a very good reason for that. Worth every céntimo, we promise.
Damura: Carrer del Dr Serrano, 17, 46006 València, Valencia; Tuesday and Wednesday from 20:30 – 23:00, Thursday to Saturday from 13:30 – 15:30 and also 20:30 – 23:00. Saturday from 13:30 – 15:30 and also 20:30 – 22:00; +34 688 07 56 26
Ramen Sur y Norte
This little known hole-in-the-wall is a hidden gem. In the streets around Estación del Norte, often incorrectly named "Chinatown", though only pedants point that out these days. They take a Chinese approach to their ramen. Here, their delicate broths are served with either pork or beef toppings, and you can opt-in or out for cilantro and bok choy. Besides the broth, the true star of the show are their fresh, home-pulled noodles. These are, in the opinion of Valencia Life gourmands, the best noodles in town.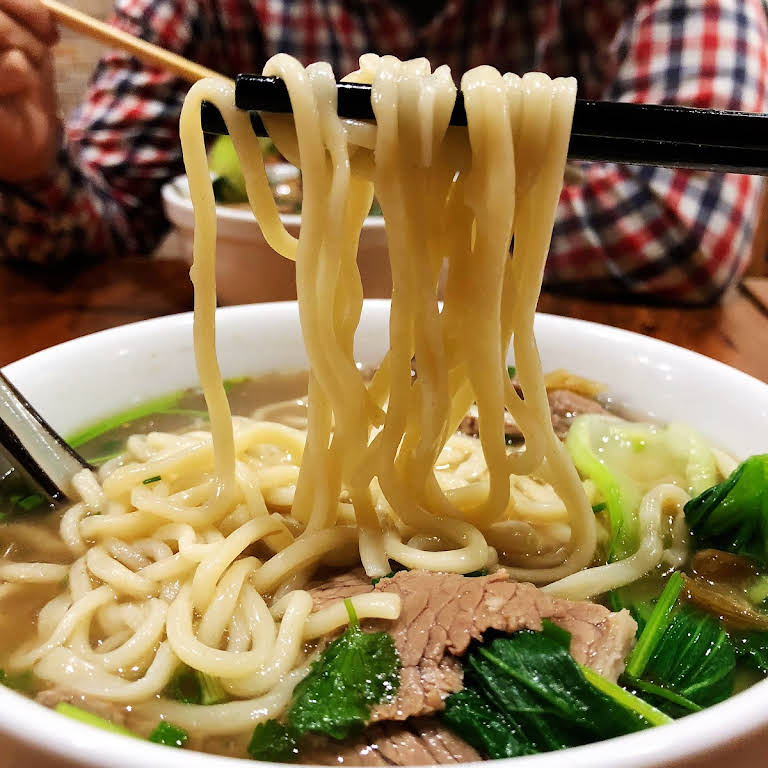 We don't know how they do it, and they keep their method a safely guarded secret. Though you can see them pull the noodles if you peek over the glass divider, they're never happy when you do. All we know is that these noodles are impossibly chewy.
Insane prices
What's truly insane about Ramen Sur y Norte is that it's so cheap. A hearty bowl of ramen costs €5.50, and you seriously won't need any more food, though we always try.
Two different types of noodles are hand-pulled in this magnificent place. Their ramen, a thin noodle, easily slurped and delicately elaborated, and their toshomen, a thicker noodle, more hearty and filling, equally as fabulous.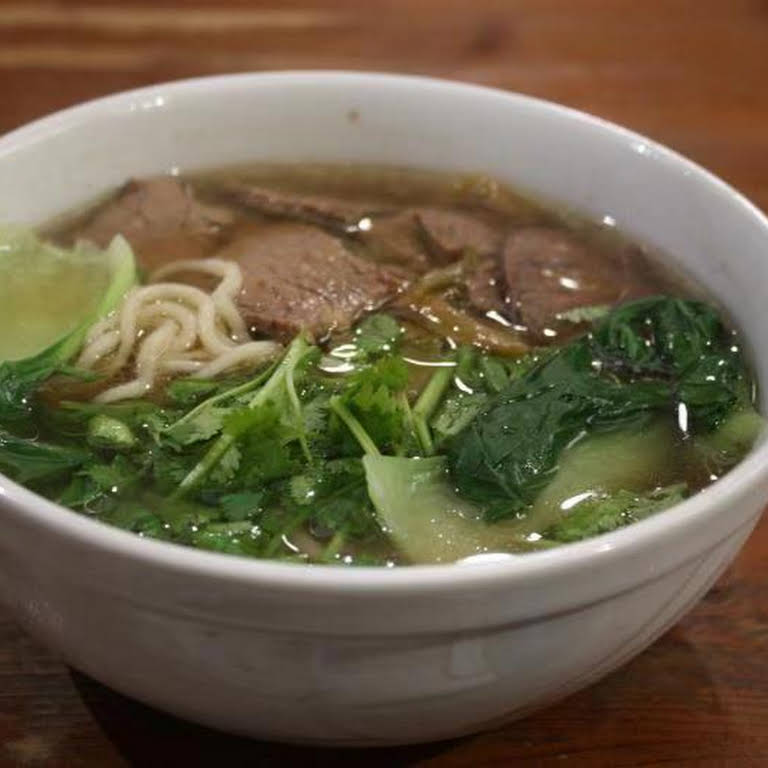 Interesting entrees such as cold tripe, and pig ear are on the menu, accompanied by their homemade chilli oil. These flavours and textures pack a punch. Though not for everyone. If you don't feel like trying something new, we recommend you go with the noodle soups and enjoy those hand-pulled noodles.
Ramen Sur y Norte: Carrer de Pelai, 32, 46007 València, Valencia; Monday to Saturday from 12:00 – 17:00 and also 20:00 – 23:00; +34 961 07 25 64
Ryukishin
We can't write a best ramen review without mentioning the most well known and frequented spot in Valencia. Although Ryukishin is indeed a franchise, that doesn't take away from the quality of their ramen. We know first-hand from inside sources that their broths are homemade, following a specific secret recipe, unadulterated, and unedited, to ensure quality in every single one of their locations.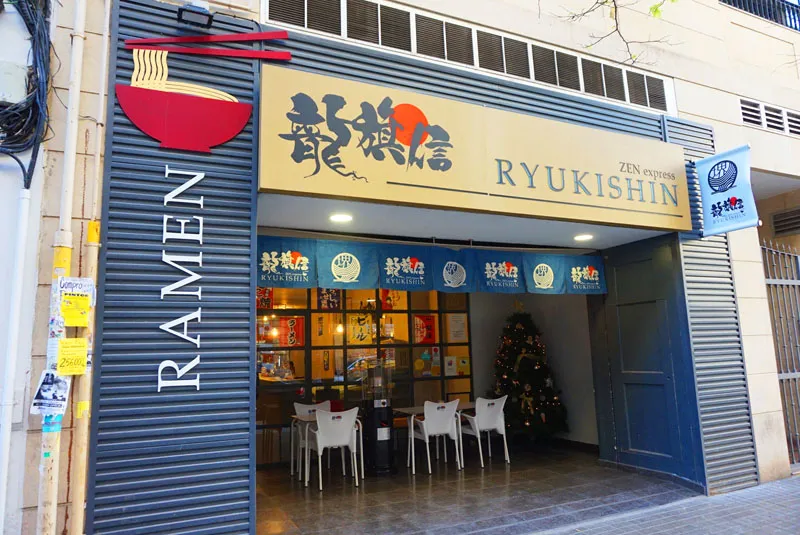 In Valencia, you can find them in Canovas, or near the city of arts and sciences. These two locations are in constant communication to ensure each client is served with the best service possible. Their broths are cooked daily, sometimes overnight, to ensure the freshest possible broths.
Their shio ramen comes with vegetables, chicken, pork, and seaweed. This yellow salt-based broth is the smoothest and lightest ramen they have. The toppings include chicken chashu, spinach, bamboo, and spring onion. This broth is an excellent introduction to the world of ramen.
Shoyu ramen is a soy sauce-based broth, made with assorted vegetables, chicken and pork. It's topped off with soy-braised chashu pork, fantastically tender and crispy, spinach, bamboo, spring onion and soy sauce. This is another one of their lighter broths.
The most filling ramen of them all
Their Paitan ramen is a Valencia Life favourite, slow-cooked with vegetables, and chicken. The toppings include chashu pork or chicken (we opt for the pork, always), purple onion, bamboo and spring onion. This broth is a thicker, more hearty style, and is definitely the most filling of them all.
The miso ramens come in two varieties, vegan and meat-infused. This broth uses miso as its base, and is, therefore, more aromatic than the rest. It's slightly spicy, cooked with vegetables, chicken and pork. Toppings include chashu pork, cabbage, bamboo and spring onion. The vegan variation comes with bamboo, spring onion, corn, spinach, nori, and deep-fried vegetable balls.
At Valencia Life, we recommend checking out their lunch menu. For €15.90 you get a serving of edamame, a choice of gyoza (steamed dumplings) or chashu bowl (soy sauce braised pork with rice) and ramen of your choice. It's a great deal.
Ryukishin, Canovas: Carrer de Salamanca, 12, 46005 València, Valencia; Tuesday to Sunday from 13:00 – 16:00 and also 20:30 – 00:00; +34 963 23 64 41
Ryukishin, Ciencias: Carrer de Luis Bolinches Compañ, 8, 46023 València, Valencia; Monday to Saturday from 13:00 – 16:00 and also 20:30 – 00:00, Sunday from 13:00 – 16:00; +34 960 48 48 35
Ramen Kuma
Ramen Kuma is up there at the top of our list for the best ramen in Ruzafa, Valencia. Hardcore ramen aficionados know this place well. Chef and owner Koji Tanaka doesn't mess around with his dishes. Their exquisitely elaborated bowl comes in several fashions; miso ramen with chicken, beef, ribs or vegetarian. They also provide shoyu ramen (soy sauce-based) with miso or shellfish.
At Ramen Kuma you're getting quality dishes made with quality ingredients. All of their broths are made in house, as are their noodles. The noodles are the perfect texture and provide bouncy bite, essential for a top-notch bowl of ramen.
This is a Japanese-style ramen house, and the pared-down aesthetics inside owe everything to quintessential Japanese minimalism.
And so with the food. Though their ramen list is short, it's extremely specialised, and you get serious bang for your buck, with bowls going for just €8.50.
At Valencia Life we like simplicity. If we see a short and concise menu, we expect great things, and Ramen Kuma doesn't let us down. Their chicken karaage is some of, if not the best you will find in Valencia. Providing the correct crunch, paired beautifully with the tender juiciness of the chicken… it's an experience. Their curry packs a fragrant punch and is also vegetarian-friendly. While their Japanese-style kimchi is a must-have for fermentation fans.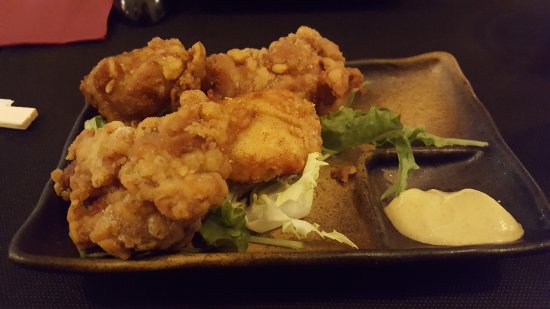 If you're looking for an authentic Japanese ramen experience, Ramen Kuma will hit all the buttons.
Ramen Kuma: Carrer del Pintor Salvador Abril, 6, 46005 València, Valencia; Tuesday to Saturday 20:30 – 23:30; +34 960 09 99 70
For more food and drink news in Valencia take a look HERE.