Missing English cinemas in Valencia? Where to find British and other original language films on the silver screen. Daniel Hazelhoff lifts the lid…
I remember when I first moved to Spain 20 years or more ago. My family and I found it damn near impossible to find undubbed movies. Being a family of cinephiles, this dubbing brought untold horrors into our inner circle. We needed to find English Cinemas in Valencia. Whether you're watching a British, English or US film, or French, Korean, Japanese, or Romanian film, for that matter, it's always more rewarding to watch it in its original language with subtitles. Watching films in the original, as-intended way is always the go-to, but if you don't know where to go – well, that can be frustrating.
And even though Spain is still one of the leading countries worldwide within the dubbing industry, recently more and more cinemas are beginning to apply the VOSE method. VOSE stands for Versión Original, Subtítulos Españoles. That said, before we go on to our list of VOSE suppliers, what is up with Spain's obsession with dubbing?
Dub be good to me
There are several arguments as to why dubbing has such a cultural significance in places such as Spain or Italy. Some arguments suggest that dubbing and its industry came as a push from Hollywood to sell more movies abroad. Therefore, by creating accessibility to non-English speaking countries Hollywood would have been able to sell many more movies.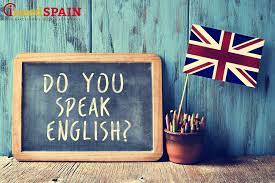 Other theories instead focus on the creation of censorship offices in 1937. Spain, then under Franco and his regime, developed these censorship offices to combat liberal political ideology in cinema, literature and art.
So when you take this into account, it makes sense, right? You have a country that got out of a civil war, and also had socio-economic problems that were rife. And that's not exactly an equation that leads to a country learning a new language any time soon.
So this new industry flourished.
And even though the industry has been hit by the pandemic, dubbing currently employs thousands of people, and certain voice actors now embody the voice of big names. In fact, these voices are now intrinsically linked to the characters they portray.
Spain worst of all EU countries for speaking English
The truth is that Spain lags behind in terms of speaking English. It recently came behind Italy in a poll, coming bottom of all EU countries.
Holland, not surprisingly, came top. Euronews says, "Austria was beaten to the top spot by the Netherlands, which gained an impressive 663 points out of 800. Between 91 and 93 per cent of Dutch people claim they can hold a conversation in English.
"One of the main reasons for this is that the Dutch don't dub their TV shows. All English language programmes are shown in their original format and Dutch subtitles are added on top.
"This means that Dutch children grow up hearing the English language, making it much easier to learn at school."
The reality is, Spain's dubbing culture has led to a demand from immigrants, so-called expats and movie lovers to experience film in its original form. They want English cinemas in Valencia. Luckily there are several spots in the city that just might scratch that itch.
VOSE Cinemas in Valencia: Cult and Classics
Cines Babel
The Babel cinema is a small place but perfectly formed. Though its size may be modest, this is a place that holds cinema in high regard. Moviegoers will sit silently and enjoy the seventh art. The Babel cinema has an attached cafeteria where customers can enjoy some food and a drink before and after the show. Often you can also find attendees discussing a recently watched movie in the cafeteria over a cocktail and a snack.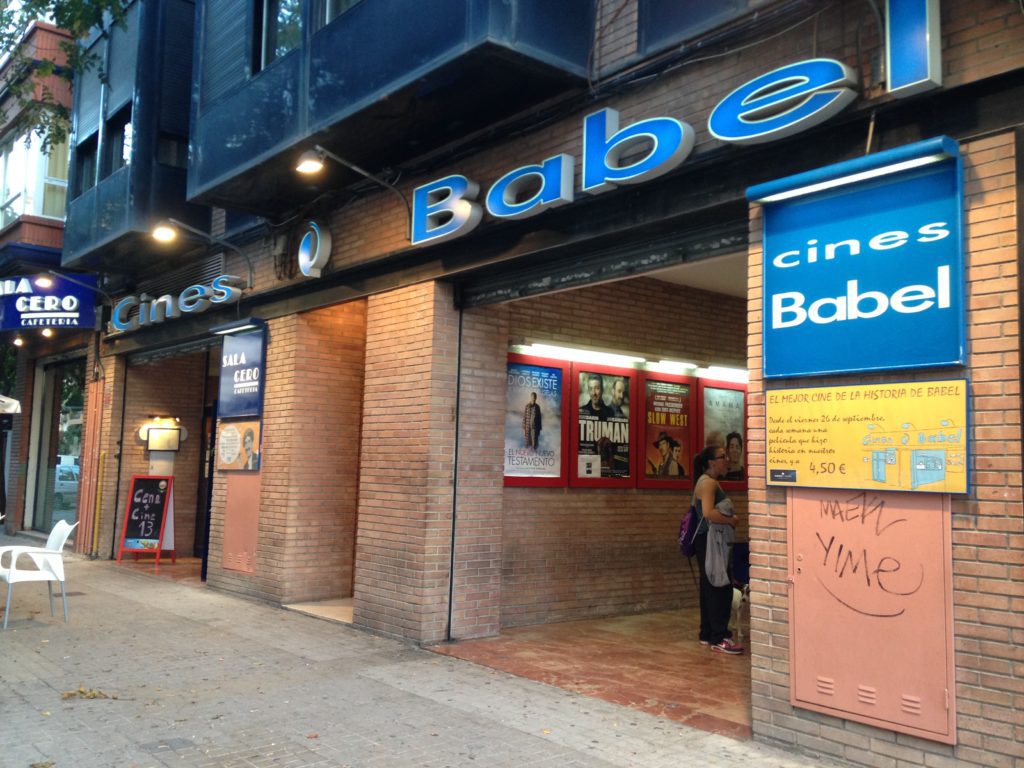 In addition to the cocktails, they supply customers with bocatas, tapas, cazuelitas, salads, and desserts.
Cines Babel in Valencia are currently screening Licorice Pizza, a Paul Thomas Anderson film in English; Drive My Car, a Ryusuke Hamaguchi film, in Japanese; Belfast, by Kenneth Branagh, also in English; Un Amor Intranquilo, by Joachim Lafosse, in French; Tailor, by Sonia Liza Kenterman, in Greek; Viaje a Alguna Parte, by Helena de Llanos, in Spanish; and finally, El Callejón De Las Almas Perdidas, by Guillermo del Toro in English.
Cines Babel has prided itself in supplying its customers with original version film since they started. Tickets cost €7.60 on most days, however, on Wednesdays you can enjoy quality cinema for just €3.90.
Carrer de Vicent Sancho Tello, 10, 46021 València, Valencia; +34 963 62 67 95; cinesalbatrosbabel.com; Screening times differ, and are subject to change
Cafeteria open from 16:00 to 23:30
Cine La Filmoteca
Opened in 1937, this spot is without doubt a classic within Valencian film culture. You can find it on the Plaza del Ayuntamiento. It's one of the best options to enjoy a film in its original language and even offers Valenciano subtitles sometimes. Here you can find a mix of the old and the new. Classic cinema is projected onto their screens, along with the latest releases. La Filmoteca is, by far, the cheapest option on this list, with tickets going for a bargain €2.50.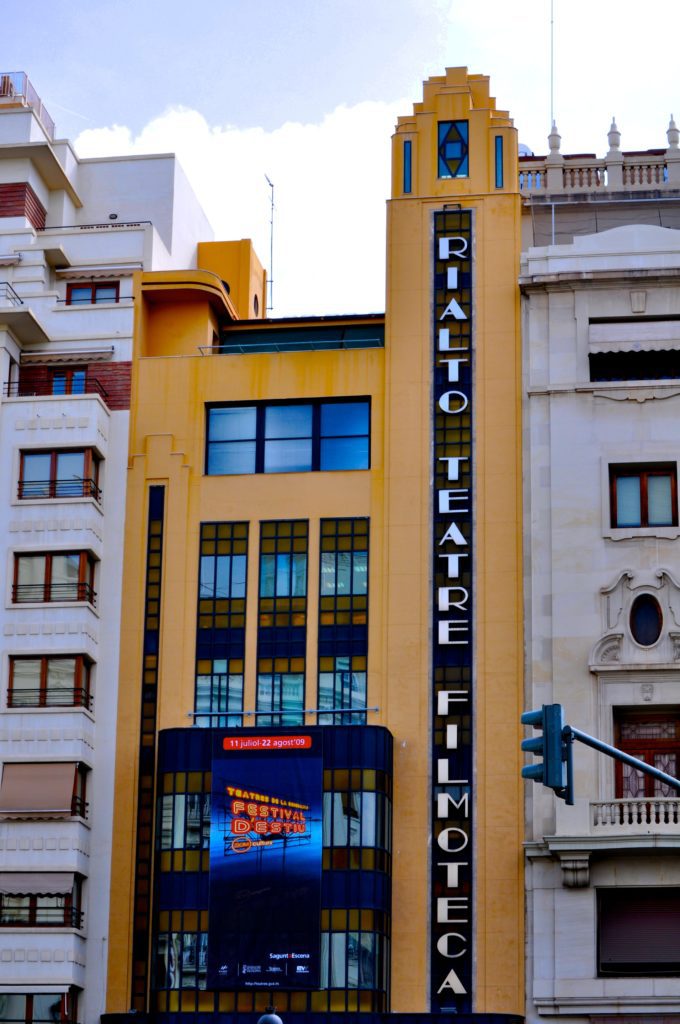 La Filmoteca is currently screening, in VOS; Hamlet, by Grigori Kozinstev; Kim Ji-Young: Born 1982, by Kim Do-Young; Los Jugadores de Ajedrez by Satyajit Ray; Novio a La Vista, by Luis Berlanga, Historias Lamentables, Javier Fesser; El Mundo de Bimala, by Satyajit Ray
Plaça de l'Ajuntament, 17, 46002 València, Valencia; +34 963 53 93 00; La Filmoteca Gov Web
VOSE Cinemas in Valencia: Modern and Hollywood
ABC Park
ABC Park, behind the Apple store on Calle de Colón, provides movies in VOSE. They're one of the better known cinemas in Valencia. Their iconic grand entrance makes spectators feel like they're going to an event. With a grand selection of classic snacks and comfortable seating, ABC Park presents a more modern feeling. It's what you would expect from a cinema. Their tickets go for €5.50 during the week, and €6.50 on Friday and weekends.
At ABC park, one of the best English cinemas in Valencia, you can see more new releases and Hollywood centred cinema and their supply of original language film is more limited than most cinemas on this list.
Carrer de Roger de Llòria, 21, 46002 València, Valencia; +34 963 53 18 60; cinesabc.com
Cines Yelmo
You can find this goliath on the top floor of el Mercado de Campanar. This is one of Valencia's larger cinemas. Big screens, mass amounts of popcorn, nachos and melted cheese galore. It's got the works. Here you can find movies in their original version, or dubbed. If you want to watch a film in its original language, make sure you double-check it's in VOSE. Tickets usually go for €7.30, however, on Wednesdays they cost €4.50.
Cines Yelmo, like ABC Park, is more limited in its original language offers, however.
Mecado de Campanar, Avenida de Tirso de Molina, 16, 46015 València, Valencia; yelmocines.es
Cines Lys
New releases in their original version can be found at Los Cines Lys. Handily, it's smack dab in the centre of Valencia, next to La Plaza Del Ayuntamiento stands los Cines LYS. Back in the day, it stood in Calle Ruzafa but burned to the ground on 27 March 1989. In 2001 it was rebuilt. It has 14 studios and three hours of free parking for those that come by car. Even better, the Mini Lys area provides carers for young children while the adults go and enjoy some silver-screen fun. Adult entertainment. But in a good way.  
Passeig de Russafa 3, 46002 València, Valencia; +34 963 51 17 66; cineslys.com
Keep up to to day with the latest Valencia news HERE.