This week, for the Season One Valencia Life Podcast finale, we horse around with Eros Messina. Eros is a Renaissance Man who has worked as a mixologist and bartender. But he recently returned to his old love of art and photography by opening a venue, gallery and events space in Monteolivete… Tutto bene! And watch out for our surprise announcement as the Valencia Life podcast moves towards a different format and vibe for Season Two! By Eugene Costello
It's been a great start to the year for the Valencia Life podcast. First, we received news that we had made the top 50 for such podcasts, thanks to Buzzsprout. Then we learnt that we had passed the 1,000 downloads mark. Thank you for listening, it means a lot to us. And finally, we chatted to Eros Messina who has agreed to join us as an occasional guest host. All great news for us.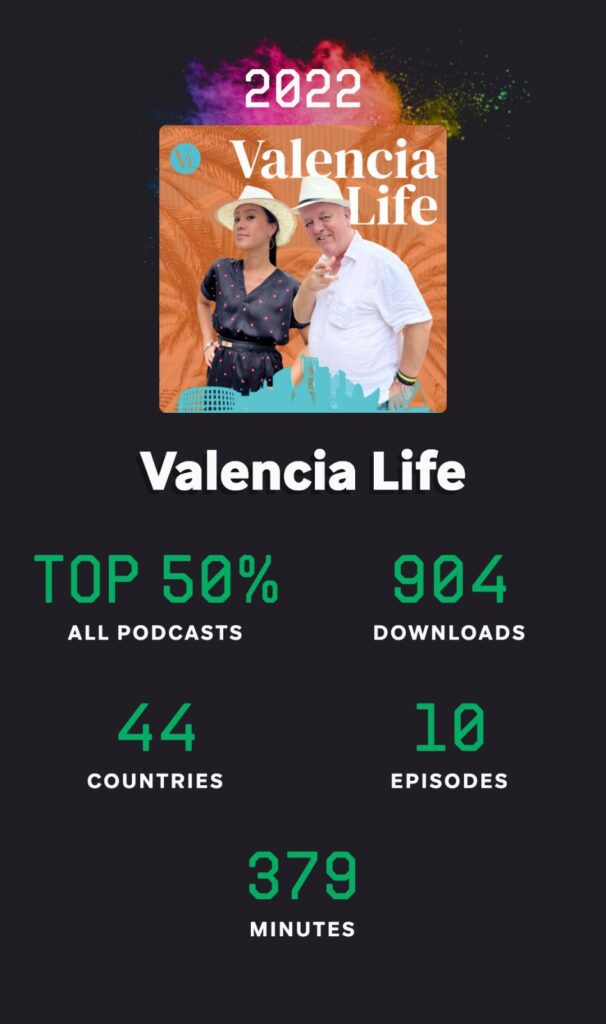 We started the podcast only last September so it is really gratifying. Big shout-out to Producer Lily whose energy and drive has really made this happen. I just turn up to Wayco and chat – in my "warm, dark chocolate voice", as Producer Lily says.
And it was great to have Eros on, a stalwart of the Valencia Italian community. He has a CV as varied as Valencia itself. A photographer who has snapped for glossy magazines in New York for some years. A mixologist and bartender at Interno Mediterráneo in Ruzafa. And now manager of a studio, event space and gallery in the increasingly creative quarter of Monteolivete. Eros is truly a Renaissance Man.
He talks to us about this new venture, Hangout Studio and his background. And he has agreed to join us regularly as a guest co-host. We're delighted to have him.
It's all thanks to you
Thank you so much to all who listen. If you have any suggestions as to who you would like to have on the show, drop us a line. You can do so via eugene@valencialife.es. We are really open as to suggestions. We especially want to feature those who play such a part in developing Valencia for the expanding overseas community. And this is across all fields, including business, art, gastronomy, real estate, lawyers and even politicians.
Valencia Life is a resource for you so help us to deliver what you want to see (or hear!).
This podcast is hosted by @eugenecostellojourno and produced by @iamlilychen at @waycoideas. We are especially grateful to Wayco for letting us use their brilliant facilities.
You can listen to the show on Apple Podcasts at https://podcasts.apple.com/us/podcast/valencia-life/id1639494545 or on Spotify at https://open.spotify.com/show/0OaFIeBkxxac35ZHjQ8Q3z
See you there!