Darío Amoretti has brought the Italian concept of aperitivos to Valencia. Food, cocktails and atmosphere combine to create an unmissable formula at Interno Mediterráneo. Arguably the best Italian restaurant in Ruzafa. And with a 15% discount for Valencia Life readers, you need to try it for yourself, says Eugene Costello…
Interno Mediterraneo in Ruzafa is a temple to the concept of aperitivos in Ruzafa. Combined with a welcoming family atmosphere, larger plates and arguably the best pizzas in Ruzafa, the offering is perfected with an extensive cocktail list.
The road from Italy to Ruzafa
Owner and chef Darío Amoretti was born in Genova. He spent 20 years in Milan before coming to Valencia and starting Interno Mediterráneo. In Milan he worked within the hospitality industry, running and managing restaurants and bars.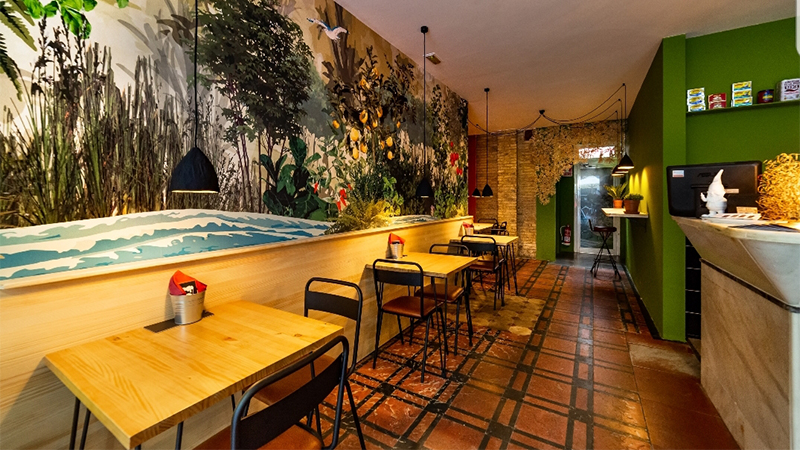 "I've always had a clear idea as to what I wanted my restaurant to be," says Darío. "First and foremost, I wanted to be the best Italian restaurant in Ruzafa and Valencia," he says.
His experience within the industry has helped him cultivate the vision and business acumen for the project. He started Interno Mediterráneo in December 2018. This month they celebrated their third anniversary.
During the pandemic, Interno Mediterráneo was able to thrive, thanks to their formula, he says. "We are a small bistro, trattoria style, and we are very different to what else is in Ruzafa," says Darío.
Best Italian restaurant in Ruzafa
"My clients are loyal," he explains. "The main reason for our success is that, during the pandemic, our customers continued to come here." he adds. He says modestly, "they tell us that we are the best Italian restaurant in Ruzafa, but we would not say that. We are a small bistro and the formula is ambience, food and cocktails."
He says his regular customers come several times a week, either to take pizzas home or dine in and drink. It's all part of the local vibe that characterises this place, he says.
"I've always known I wanted a small restaurant because I want to know my clients by name. I want to see their faces, and the happiness they feel when they eat our food. We have a trusting and familiar atmosphere here," says Darío.
"We took the pandemic in our stride, and we managed things in a relaxed manner. Our formula allows us flexibility, and we are very good at adapting to changing situations," says Darío.
Cocktails and gourmet Pizzas
"Last year especially, we had a wide range of customers," says Darío. "We combine mixology with food, we create gourmet pizzas, very different to the average pizza you can get in Valencia. And we offer aperitivos – small plates – as well as larger meals," he adds.
"We've got a tight team here," says Darío. "I'm the pizzero, and the chef," he says with deserved pride. "Eros is our mixologist, and Barbi is front of house, charming the customers."
Aperitivo Italiano
Aperitivo Italiano is a post-work, pre-meal drink. It is deeply embedded within northern Italian culture. It's a staple in cities such as Milano. The word comes from the Latin aperire, to open up. Its intention is to make ready the stomach for the dinner ahead. They also mix spot-on cocktails. Classics include aperol spritz but Eros can do so much more – with mouthwatering food in a winning formula.
Half their ingredients come from suppliers and distributors. However, every day Darío goes to the Mercado de Ruzafa to get fresh produce, such as fish and meat. The bread he buys is pan gallego from El Horno Del Abuelo.
"Honestly, one of the best breads in Valencia, and perfect for making bruschetta," says Darío. Bruschetta is typical toasted Italian bread, topped off with cheeses, cold cuts, sausages and so on.
This winter season, they plan to start changing their dishes, almost weekly, says Darío. "We're going to start developing special dishes for christmas, more meats, richer sauces, warmer food," he says. "We plan to offer dishes of solomillo, foie gras and oysters, in other words, more of the lovely things.
Winter fare
"What we aim to do is to create dishes that you won't find easily around Ruzafa," he adds.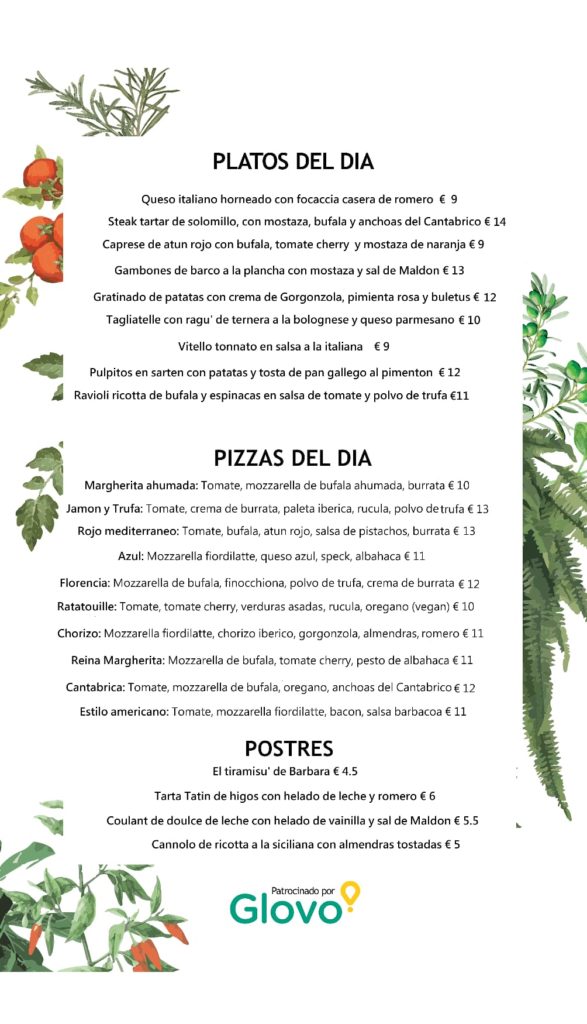 We asked if he plans on expanding his restaurant. He says, "If I found the right place, maybe in El Cabanyal, but that's not at the forefront of my mind right now."
Inside, the decor is hip mid-century, filled with cool objects and furniture that Darío has sourced from various rastros. The music is ambient house and soothing jazz. It is effortlessly chic.
A personal account by the writer
I moved to Valencia permanently in February 2020 and during the build-up to Fallas, I had to go to the Caribbean on a press trip. While there, I read in the news that Spain was going into lockdown. I was left with no choice but to make a mad dash to get back.
A boat to Sint-Maarten. A flight to Paris. Another flight to Heathrow. Train to Gatwick. And finally the last flight from the UK to Valencia. After a long trip, I arrived back at 10pm on Sunday 15 March. The streets were deserted, desolate, even, and we entered almost three months under effective house arrest.
Thankfully, in the three weeks before I left, I had made friends with the team at Interno who are part of my Valencian family. Darío is a personal friend. He even looks after my chocolate labrador whenever I go out of town. She goes to stay with Tío Darío. He spoils her incredibly.
Christmas cheer
Last year, as we emerged from lockdown, I adopted Interno Mediterráneo as my family space. Or rather, they adopted me. I spent the whole of Christmas Day there last year. I started with a traditional Italian Christmas dish called cotechino. It's pork sausage served with stewed lentils. And then I ended up staying the whole day. It was the next best thing to being with family. Christmas music blared out and everyone wore Santa hats.
Best Christmas ever at the best Italian restaurant in Ruzafa, for sure. I was able to forget the pain of being away from family. Something that has happened again this year for complicated reasons. When will it end?
In the evening, I had dinner, my favourite dish. Tender, rare solomillo en salsa de gorgonzola con boletus. It's fillet steak served with a cheese and mushroom sauce. Fantástico.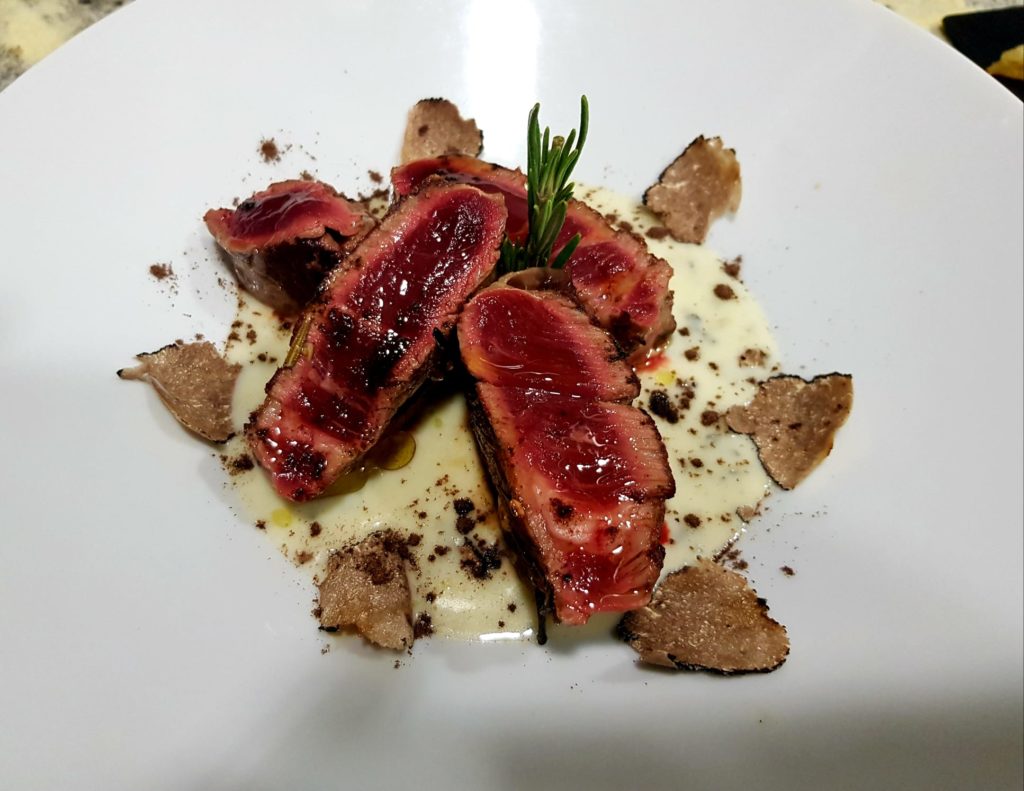 My second family
Darío, Barbi and Eros have been in loco parentis (and in loco fratris et sororis!) since I met them. They greet me with open arms whenever I walk in. They have given me a welcome to Ruzafa that has been beautiful and heartwarming. En verdad, mi hogar lejos del hogar.
After near three months under house arrest, I had something of a nervous breakdown and would regularly start crying. My little brother died shortly before I decided to move here, and this happened at a time when I nearly died myself and was left in coma. It was a desperate, despairing time. It was compounded by the fact that I could not see my daughter, now 16, nor my elderly parents.
Surely the best Italian restaurant in Ruzafa
This restaurant has been a lifeline and a refuge, as well as a temple to great food and cocktails in one. It is surely the best Italian restaurant in Ruzafa. It is certainly the most welcoming.

They deserve nothing but the very best.
Additional reporting by Daniel Hazelhoff…
WHOPPING 15% DISCOUNT FOR VALENCIA LIFE READERS! JUST QUOTE VALENCIALIFEINTERNO22 AT TIME OF BOOKING