Valencia Life Neighbourhood Watch: You'll find a wide variety of different – and highly differing – neighbourhoods in Valencia so it's definitely worth doing a bit of research before you choose where to stay, or if you're one of the lucky ones, to live. Mark Pulley casts his beady eye over the field…
If we had bottomless pockets full of 100 euro notes it's likely we'd all choose the lively Ruzafa or picturesque Ciutat Vella neighbourhoods. But the truth is, we might need a more everyday area to match our budget. After living in Valencia for a while, in five different neighbourhoods, I hope my opinions can help you to make the right choice.
We'll start the list with what are probably the two liveliest neighbourhoods in Valencia.
Ruzafa
First up in the Valencia Life Neighbourhood Watch: Ruzafa, or in valenciano, Russafa, depending on what you look at. Most say Ruzafa (castellano), even though the famous Mercat de Russafa says otherwise, preferring the valenciano spelling. Its grid-like street system is full of bars, restaurants and boutiques. There are so many places to eat and drink that it takes weeks to try to sample even half of them. Mainly because you don't often get to choose where to go out in Ruzafa, not at busy times at least. You play the empty chair lottery game and enjoy the mystery of wondering where you'll end up that evening.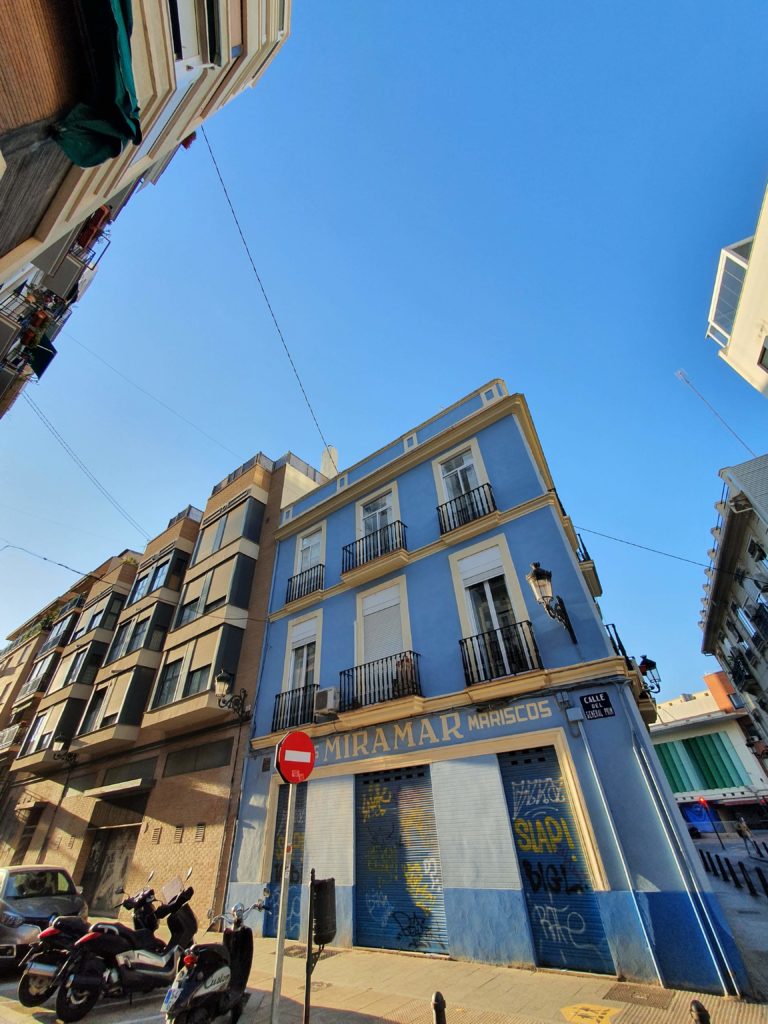 In the middle of the action
Not only is it one of the liveliest neighbourhoods in Valencia, it's also one of the best located. In just ten minutes you can walk to the main shopping street, Calle de Colón, which also gives you a well connected Metro station, Xativa, and the city's main train station, Estació del Nord. So if you want to be in the middle of the action and be close to everything, Ruzafa is the one for you.
However, there are of course some negatives. Well, two, in fact. First, the price. As you'd imagine to live in what is easily one of the best neighbourhoods in Valencia, it will cost you. Yes, of course there will be some good deals out there. But a like-for-like comparison with other areas will show that you will usually pay a hefty premium to be in the Soho or Shoreditch of Valencia.
And second, the noise. Especially on the weekend. But if you're more likely to be the one singing on the street, not the one upstairs trying to sleep, you should be just fine.
El Carmen
Our next contender in the Valencia Life Neighbourhood Watch is El Carmen, or as the locals call it, El Barrio del Carmen. The opposite of the US block system seen in Ruzafa, El Carmen's streets are much more maze-y and labyrinthine, with oodles of old-world charm. Maybe it's perfectly designed to get you to give up trying to find your destination, and just settle into a new bar that you never knew existed. The atmosphere is still very relaxed, and as this is the 'Old Town', you're also surrounded by Valencian history and streets that will make you want to become a professional photographer.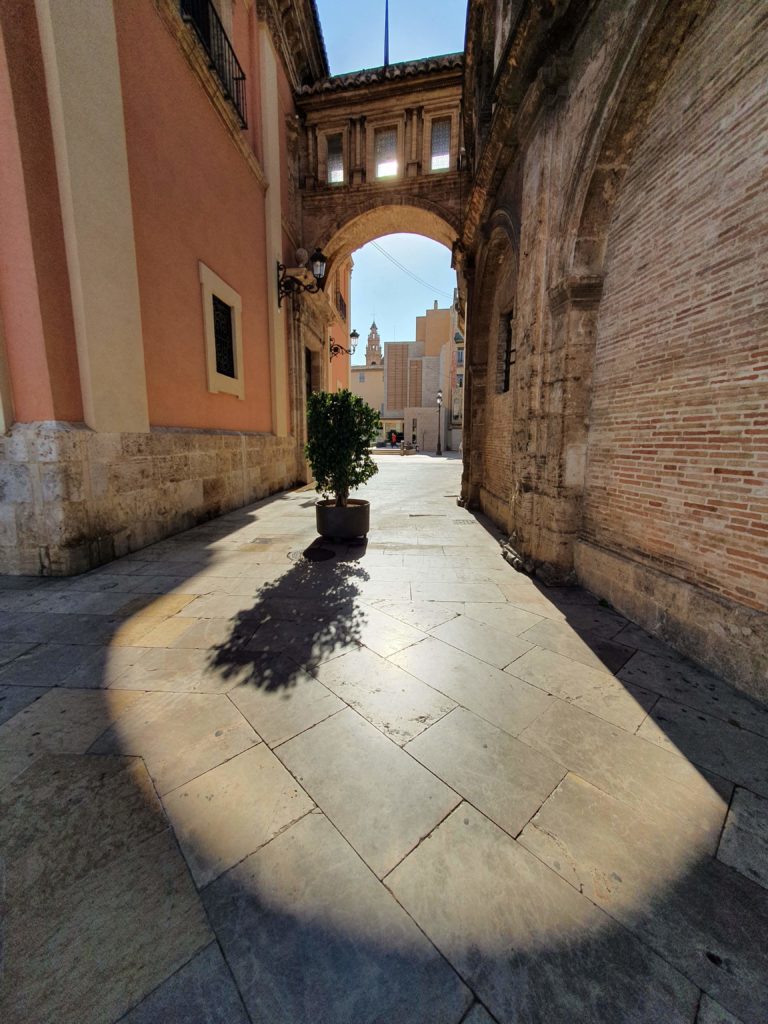 Add to all this that it also has a very busy nightlife scene and you can see why it's one of the most popular neighbourhoods in Valencia. That's why, similar to Ruzafa, it comes at a price. A different problem about El Carmen though is the buildings. Yes they're great to take photos of, but inside is often a different story. You'll be lucky to have an elevator, and you'll be doing well to get any direct sunlight through your windows. The narrow, winding streets don't allow it. So we know that Ruzafa and El Carmen are the liveliest neighbourhoods In Valencia. But maybe you're not so interested in living in the middle of the party. If so, there are still some great options for you.
Ciutat Vella
Valencia Life Neighbourhood Watch number three. This is the most beautiful area of the city. Full of Valencia's stunning plazas, churches and other architectural masterpieces. If you've only got time to soak up one place in the city it should be here. You will be paying top dollar if you want to stay here though. And considering it's within a short walk of so many other great neighbourhoods, it's probably not worth paying that premium.
Benimaclet
The student area. Meaning you can get cheap beer and food all over this neighbourhood. Benimaclet was once an independent village, and similar to Ruzafa, it is all about restaurants, bars and cool independent shops. You won't find many tourists out here, in fairness. It also has a-well connected metro station getting you to Xativa station in about five minutes and a tram to the beaches. Walking around you see lots of apartments but I never found many to be available. I can't say I'm surprised, it's another very lively neighbourhood in Valencia so people want to be there.
El Cabanyal
Valencia Life Neighbourhood Watch: Cabanyal. It's a well known fact that Cabanyal is the up-and-coming area in Valencia. In fairness, some people I've talked to are put off by the many crumbling old fishermen's houses and rumours of crime. In spite of this, it does seem that Cabanyal is building a cool reputation and more people and businesses are flocking there. It also has the Balearic-like Playa de la Malvarrosa next door. So if you'd like to live by the sea this is the neighbourhood for you.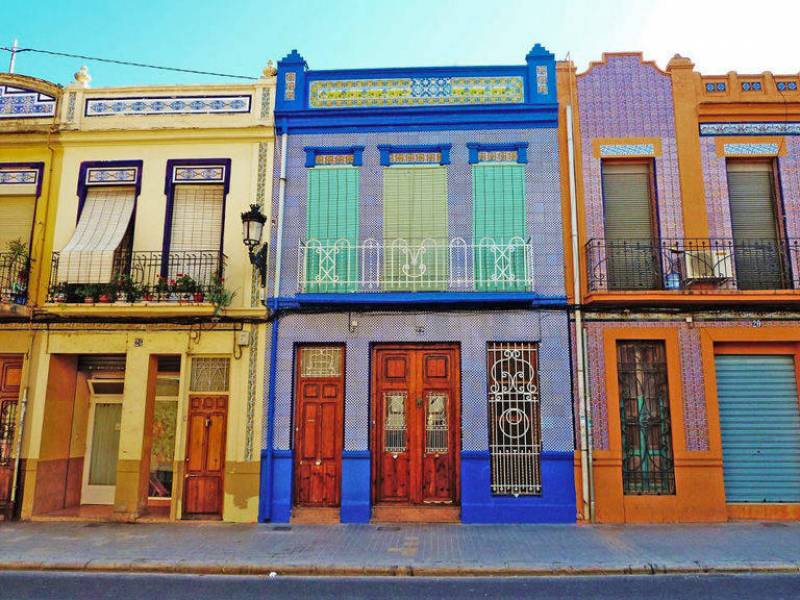 Beniferri
Ascending from Beniferri metro station is altogether a different feeling. The usual Valencian architecture is gone, replaced by huge, shiny buildings and wide streets. This neighbourhood is ten minutes from Turia on the Metro. Beniferri has a more corporate feel, but it still clings to that relaxed vibe that you expect in this city. It's nice to have more space but you don't really feel like you're in Valencia. However, if a more modern neighbourhood with a short Metro ride to the heart of the city sounds good, you should check it out.
Olivereta & Extramurs
Here we have two neighbourhoods that we don't usually hear much about. But for me they are a prime example of normal Valencian life. They are located just to the west of the old town and bordering Turia Park to the north. So it's still a good location and you'll find that apartments are much kinder to your budget than many others. Carrer de Joan Llorenç, a street full of cheap and busy bars, where there isn't a tourist to be seen, is only a few minutes away. Drinking there and shopping at the many local mini-markets gives a feel of the real Valencia. It was living here that actually convinced me that I should stay in Valencia for more than just a couple of months. It's not as busy or glamorous as the other neighbourhoods so far, but pound-for-pound – or euro-for-euro – it's a good option.
The north side of the park
You may have guessed already, but this isn't the official name of a neighbourhood in Valencia. If you're looking at a map it's the area between Turia Park and Avinguda dels Germans Machado. It's all very similar so I've just put it together as one. It's more of a family area, so like Olivereta it feels real. You still have a huge choice of small, cheap bars to grab a caña and a bocadillo, and there are tons of shops too. Consum and Mercadona are around every street corner. Again, the apartments are nicely priced and usually there are lots to choose from. If you plan to be in Valencia for a while and are on a budget I'd definitely recommend checking this neighbourhood out.
There are other neighbourhoods in and around Valencia that you could consider. But in my opinion none of them are going to offer you anything different than these ones. And I sometimes think too much choice can be a bad thing. So whether you want to live in the party-zone, soak up the history, surf every morning or simply live like a local, there is such a big choice of neighbourhoods in Valencia you're sure to find one to suit you.
• As well as helping edit 'Valencia Life', Mark Pulley also writes especially about travel – with a focus on Valencia – at thesketchytraveller.com
Keep up to to day with the latest Valencia news HERE.