Take your date for a special treat to one of these five choice locations. Daniel Hazelhoff picks his top five date restaurants in Ruzafa
We've all been on dates that don't really hit that note. Whether it be boring people, a bad atmosphere, or sub-par food. Why not mix it up a bit with Valencia Life's top five date restaurants around Ruzafa? Do something different.
Damura Restaurant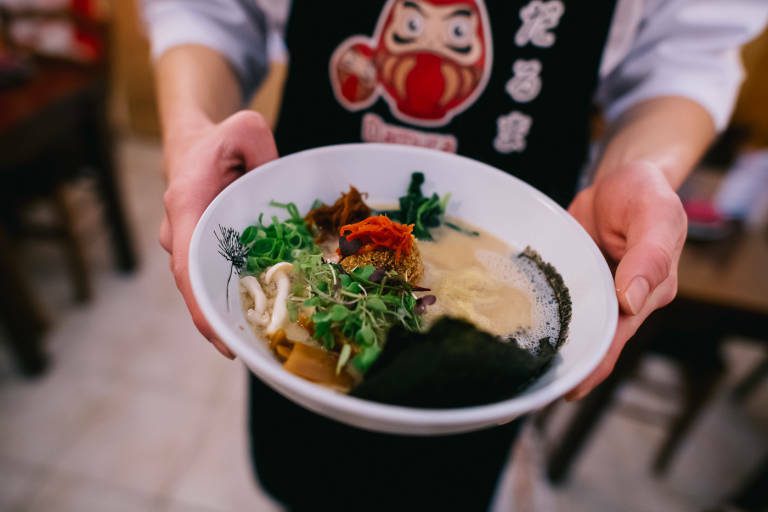 If you're looking for a hearty heartwarming bowl of something special, look no further than Damura. By far the best ramen joint Valencia Life has found thus far in Valencia, even more, it's in Ruzafa, the hip heart of the city. With a concise menu, anything and everything you get here is sure to wow your date. From the tonkotsu ramen, with its thick broth and mouth-watering chashu pork, to their cloud-like baos. They even have sushi and a vegan menu and serve up the best gyozas in town. Damura receives 4.6 stars out of 5 on Google, and we here at Valencia Life consider it to be damn-near-perfect. From the friendly atmosphere to the authentic food, and a range of traditional Japanese beers and liquors, the experience will loosen you up and get your tongue wagging in no time.
• Carrer del Doctor Serrano, 17, 46006 Ruzafa, Valencia; +34 688 07 56 26; https://damuraramenbar.com/
Hikari Yakitori Bar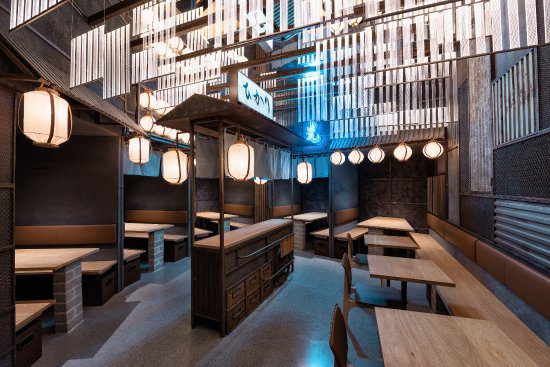 Staying on the Japanese theme, Hikari Yakitori Bar is a splendid location. However you'll need the wallet for it, but if you really want to impress your date, take them to Yakitori. A yakitori is a traditional Japanese meat skewer. This may sound simple, but the flavour profiles and techniques used here are intricate. Therefore this is a destination for true foodies and gourmands. The interior, designed by the design consultancy Masqueespacio, is a sight to behold. Find yourself and your date transported to a Yakitori bar in Tokyo. Watch the masters at work, or get lost in the back room, where one feels as if they're actually in a Japanese alleyway. Yakitori is a grandiose place for a date, with a selection of sakis, and interesting Yakitori combinations. Yakitori has a 4.5 out of 5 star rating on Google, but the food and experience speak for themselves.
• Carrer dels Tomasos, 18, 46004, Ruzafa Valencia; +34 686 88 29 85; http://www.hikariyakitoribar.es/
La Taula De Yoon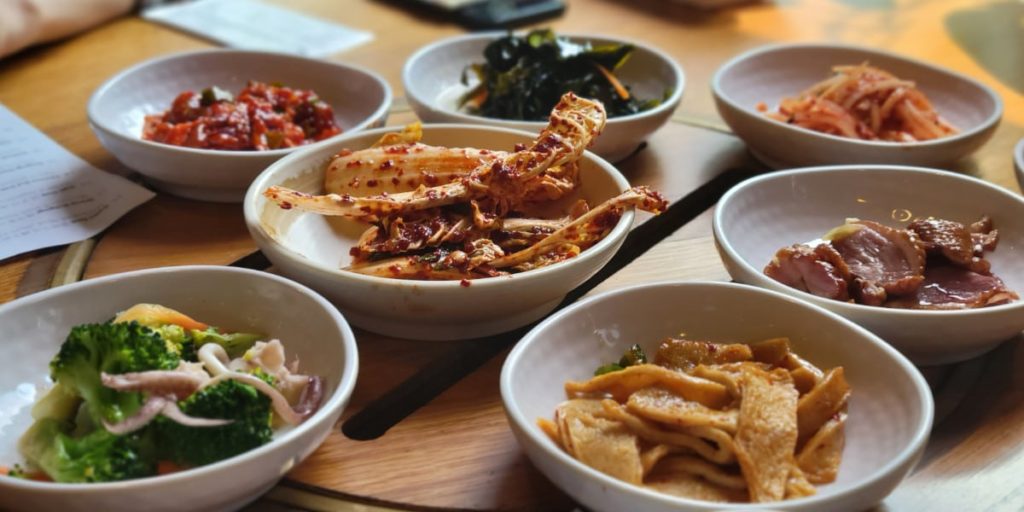 This small place has an even smaller menu, but don't let that fool you. At La Taula De Yoon, what they do, they do right. This Korean joint is run by a Spanish-Korean couple. Yoon cooks exquisite food, and the welcoming atmosphere is unparalleled. For about €25 two can eat to the brim, and enjoy a delicious date. Their main dishes come with three sides, usually different every week, which keeps the menu fresh, and always interesting. This little Ruzafa gem is always packed, so you're going to need to book ahead, by at least two to three days. Seriously, this place is that good. Taula De Yoon provides a unique experience for food lovers. You can't let yourself, or your date, miss out on this one. Taula De Yoon boasts 4.9 out of 5 stars, and honestly, in other words, it's spot on.
• Carrer del Dr. Serrano, 19, 46006 Ruzafa, Valencia; +34 640 84 89 35; https://www.instagram.com/latauladeyoon
Enchilame – Mexican Restaurant in Ruzafa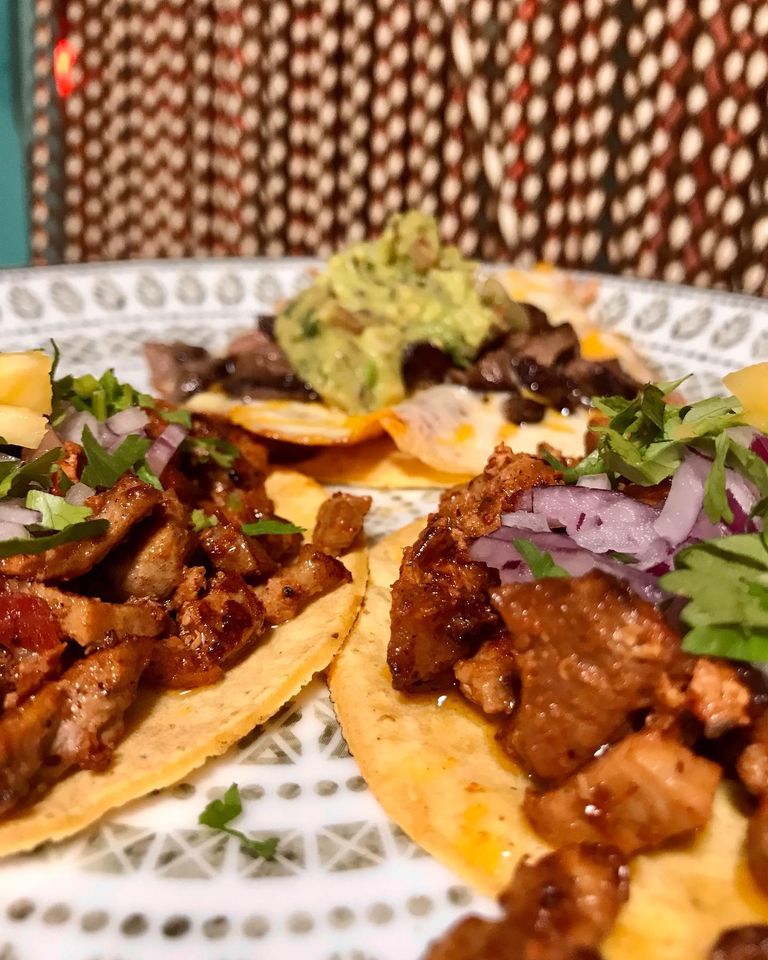 Spice things up at Enchilame, Ruzafa's – and possibly Valencia's – best Mexican restaurant. Another couple-owned joint, spice things up with tacos and tequila. Their tequila and mescal menu is off the charts, with something for every kind of drinker. Their cerveza michelada – Ojo Rojo – a spicy beer topped with tomato juice and chilli flakes, is like a spicy meal in itself. Enchilame is an authentic experience. You'll be in stitches by the end of it, thanks to the tequila. Take your date to this hot spot and you'll hit it off for sure. For instance, if you want a margarita, they've got you covered. Enchilame's affordable prices and delicious food make it an absolute no-brainer for a date. It's original, affordable, and you'll barely be able to walk by the end of it. Enchilame gets 4.5 out of 5 stars, but at Valencia Life, we give them a solid 5.
• Carrer de Cadis, 55, 46006 Ruzafa, Valencia; +34 960 43 88 84; https://enchilame.makro.bar/?lang=es
Osteria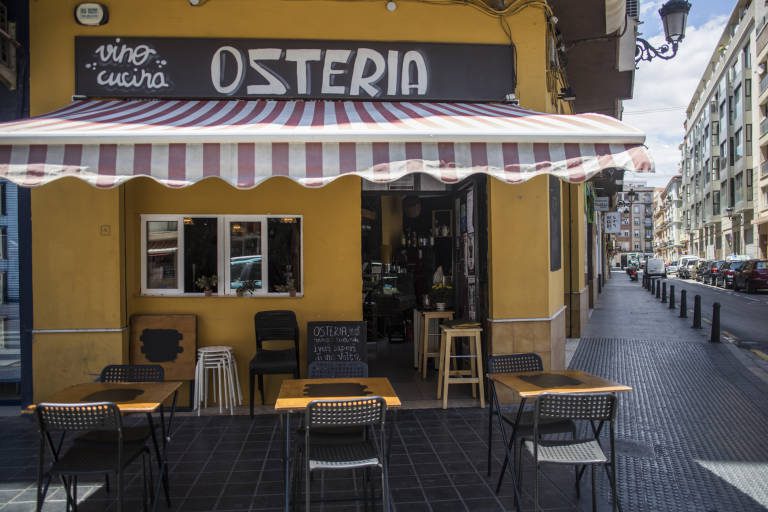 At Osteria, get a true, tried and tested Italian experience. What's more romantic than a candlelit dinner, sipping suggested wines over a charcuterie board, and homemade pasta? Nothing, literally nothing. This small place set on one of the corners of the Mercado de Ruzafa will take you and your date to an intimate place. Some say the human body's most erogenous zone is the mind. We say it's the stomach, and yours will be full of quality ingredients, wines apt for a sommelier's palate, and butterflies that just won't stop fluttering. They change their menu regularly in tune to the ebb and flow of local produce, and seasonal ingredients. They have a Google rating of 4.5 out of 5 stars, another top-notch spot for a date.
• Carrer de Pere III el Gran, 12, 46006 Ruzafa, Valencia; +34 644 71 25 84
So there you have it. Five of the best date restaurants in Ruzafa. If you know of any others that should be considered please drop us a message. And we'll happily check it out.
For more ideas of great date restaurants check out our restaurants section here