It's that time of year again, when the party of San Juan, Valencia's biggest beach party and second only to Fallas, kicks off. Get ready for the mayhem, says Eugene Costello
San Juan is Valencia's biggest beach party, and second only to Fallas in the hierarchy of fiestas. It is in Christian tradition a celebration of the birthday of John the Baptist. But it also comes around the time of the summer solstice. A little like how Christians hijacked the pagan tradition of Yule to become Christmas.
Thousands of people flock to Valencia's beaches from late afternoon. From Las Arenas and Cabanyal up through Malvarrosa, Patacona and even Port Saplaya, the beaches will be thronged Generally, the further north, the more space. Beachgoers build firepits and impromptu barbecues.
Valencia City Council will be distributing firewood from points along these northern beaches, on the Paseo Maritimo, the esplanade. They have announced that it will be a general holiday. They have laid on 90,000 extra bus seats. These will be on these routes: 19, 23, 24, 25, 31, 32, 92, 93, 95, 98 and 99. They start from 18:00pm on Friday and run all night. The Metro will also run all night.
Bring your swimmers for Valencia's biggest beach party
It's traditional to run into the sea at midnight and jump over the waves for good luck. Some say you should do it seven times. Others say 12. Either way, it's a remarkable feeling with a clear, starry sky overhead. The young jump over their bonfires the same number of times. Those who have recently finished their exams often bring their notebooks and coursework to add to the flames.
Such mayhem might be expected to leave a huge mark. Last year, I left at 2am and took the tram and Metro back to Ruzafa. Friends who stayed until the death, however, reported that the clean-up operation started at 04:00am and by breakfast, you would never have known such a huge party had taken place. Such fun takes some planning, clearly.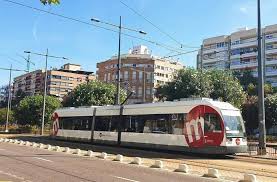 Please note that the southern beaches do not permit fires. These are the beaches from Pinedo to Perellonet. It's because of their proximity to Albufera, a protected space.
Technically, you are not allowed to bring glass to the beach. But if what I observed last year is any guide, it is a custom more honour'd in the breach than the observance. It also decrees that the beaches must be cleared by 04:00am to allow the huge clear-up.