Soak up rich Valencian history through one of the most notable monuments in Spain. La Lonja de Seda de Valencia, says Sophie Langan…
La Lonja de Seda is centre of commerce that dates back to the 15th and 16th centuries. Arguably, it combines the elements of mercantile power and artistic expression within Valencia's golden age and the age of discovery. Traditionally, the Silk Exchange was a hub for trading by merchants. It was a safe bank for all, with the architecture crafting an artistic gothic masterpiece.
Externally, the Silk Exchange resembles an old medieval castle with its stone walls and fortress-like presence. These buildings have a beautiful sun trap of a courtyard adorned with fresh orange trees. It makes for the perfect background for family photos.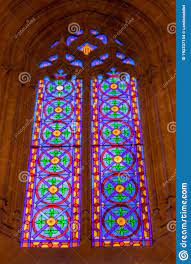 Inside, visitors can escape the sun's heat and walk into La Lonja de Seda's cooling space. One can imagine scenes from 500 and 600 years ago of merchant trading and commerce. Religious imagery adorns this iconic building, in addition to the inclusion of angels and hybrid creatures laced throughout the design. Also typical of gothic architecture, the Silk Exchange adheres to the rule of vertical elevation. It's structured with tall pillars, long stained-glass windows and pointed arches. And the 'forest of stone' design with the plant motif notable throughout. The glowing power of the long stained glass-window reflects off of the stone interior. It casts its image across the hallway, creating a lasting impression, spreading the image of the City's Coat of Arms.
Modern-day La Lonja de Seda
La Lonja de la Seda is one of the most noted examples of gothic architecture in Europe. It became a UNESCO World Heritage Site in 1996. It's intricate design and picturesque courtyard make La Lonja de Seda a celebrated building. It's emblematic of the city and a must see when in Valencia. This space has been the centre of markets. It is still used for parliamentary meetings. And it is a hub of tourism due to its vast area and interesting history.
A history lesson (in Spanish but with English subtitles – helpful to practise your Spanish but still understand) is available as well. Curators project it on to the stone walls in a small room off of the merchant space. This allows you to enjoy the history of the building and learn about the deeper connotations of the architecture. The area surrounding La Lonja de Seda is overflowing with eateries and shops. All making a visit to this historic landmark an entire day long of activities for everyone to enjoy…
• La Lonja de Seda, admission €2, or €1 for seniors, students and large groups, free admission all day on Sundays, Tuesday-Sunday, 10am-7pm and 10am-2pm on Sundays and public holidays; C/ de la Llotja, 2, 46001 València; 962 08 41 53.