Valencia tops the polls again, this time scoring full marks with the respected UK Consumers' Association's Which? publication, says Eugene Costello
Valencia tops the polls again, this time scoring full marks with the respected UK Consumers' Association's Which? publication.
The organisation polled more than 3,500 members to give feedback on some 44 coastal towns across Europe.
They were asked to score destinations across 12 criteria. These were the town's beach; seafront or marina; food and drink; accommodation; tourist attractions; attractiveness; shopping; entertainment; peace and quiet; safety; friendliness; and value for money.
Valencia snaffled the top spot with a near flawless 91 per cent.
You might have expected to see Lisbon, Venice and Nice, said The Guardian. It added that in the era of the Grand Tour, Biarritz and Naples would probably have been shoo-ins.
So this shows that people's tastes are developing.
Valencia tops the polls again
Visitors showered praise upon the city's pristine beaches, said The Daily Mail. The newspaper noted that it was the only Spanish destination to score full marks for value for money.
The Guardian found that respondents noted the city's history, its futuristic architecture and gastronomy, but also its "peace and quiet". Valencia's close rival Barcelona is struggling with over-popularity. Its numbers of overnight visitors heading back towards its record high of 13.9 million in 2019.
The newspaper found that the city's ambitious redevelopment is paying off. It describes the Túria River, diverted after flooding in 1957, as "a green ribbon wriggling through the city, crossed by 18 bridges". It connects the Bioparc at one end with the City of Arts and Sciences at the other. Indeed, the spectacular buildings, designed by Santiago Calatrava and Félix Candela, are a tourist attraction in their own right. They comprise an aquarium, an opera house and a science museum. These have regularly featured as film locations for futuristic shoots. They have been seen on Doctor Who, Westworld and, more recently, the Star Wars franchise.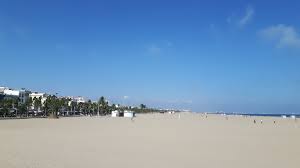 "A less obvious choice than Barcelona, visitors to Valencia felt the benefit of its comparatively lower tourist numbers. [Valencia has] bustling but not overcrowded streets evidenced in its five-star rating for peace and quiet," Which? said. Barcelona came sixth, on 84 per cent.
"It also offers a renowned gastronomic scene and an intriguing mix of historic and futuristic architecture. One respondent praised it as 'amazing, even away from the town centre'."
And the worst in the survey…
At the bottom of the table, came Mykonos. Surprisingly, this came despite remaining a popular destination among Brits who flock to its beaches every summer. Tellingly, it had an unimpressive overall score of 58 per cent. It managed just three stars for its seafront and marina, and just three stars for friendliness.
Previous newspaper reports suggest customer service is not a selling point on the island. It has gained a reputation for rip-off restaurants.
One venue in particular featured in multiple warnings. The DK Oyster Bar has charged customers hundreds of pounds for simple snacks.
Disappointingly ranked second from last in the consumer champion's survey is Fuengirola. The Costa del Sol resort scored just 66 per cent.
"Beleaguered by high-rise developments right down the beachfront, respondents scored it just two stars for attractiveness," Which? said.