High-Speed Train Connecting Valencia and Madrid from RENFE and Avlo. Launching on 21 February, ticket sales are to start as soon as 20 January. Daniel Hazelhoff reports…
AVLO rolls into Valencia on 21 February, saving potentially millions of commuters substantial amounts on their commute costs. AVLO is a low-cost rail service from RENFE, and the high-speed rail will be connecting Valencia and Madrid. The initial start date, previously reported by Valencia Life, was set for sometime around spring 2022. So the update comes as very welcome news for commuters. Valencia and Madrid connections will finally have a more affordable high-speed railway connection. Tickets start at €7. However, tickets may cost up to €65 at peak times and include comfort add-ons. 
Connections will run regularly, with six per day, creating fluid access from Valencia to Madrid. These six connections supply a grand total of 2,200 possible commuters a day. The trains use a one-class system, so no luxurious first-class amenities will be on offer. Commuters can buy add-ons to increase their comforts, such as extra space, seating choice, and additional luggage. The basic ticket includes one suitcase and one item of handheld luggage. Access to ticket changes and cancellations seem to be an add-on purchase.
Children under 14 years will have a base ticket of €5, as long as an adult ticket is purchased alongside it, with a maximum of two adult tickets per child. Large families can benefit from a 20% discount, and a 50% discount for large families that fit under the 'special' category, meaning five children or more.
Low-cost high-speed train connecting Valencia and Madrid
Four of the six trains will call at Cuenca Fernando Zóbel and Requena-Utiel. The first train departs from Valencia at 09.28, the second at 16.15, and the third at 21.10. From Madrid, the first train departs at 06.30, the second at 12.40 and the final departure leaves at 18.40. All in addition to the 30 already provided by AVE. The quickest connection takes 1 hour and 35 minutes, according to mitma.gob.es.  
Avlo will connect Valencia and Madrid with the highest standard of sanitation and health safety certifications. Health and safety protocols certified by AENOR and SGS will make sure all aspects of cleanliness, disinfection, and COVID safety regulations are in place. This double certification guarantees Avlo and Ave commuters a safe and clean travel environment, according to Las Provincias.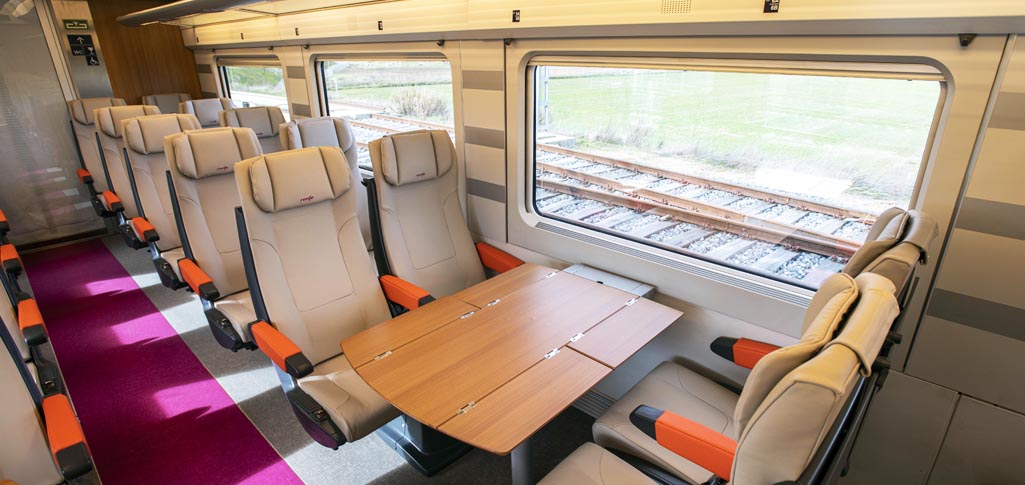 Commuters have long awaited affordable and accessible high-speed commutes from Valencia to Madrid. According to Europa Press, 2021 saw 1.4 million commutes between Valencia and Madrid. The demand is clearly there, and this opportunity provides a platform for those commuters to have easier, more affordable access to the connection. 
The pandemic has slowed down travel, and it has affected almost every industry under the sun. What it hasn't affected is society's need for work, and therefore, travel. Hope is on the horizon and high-speed low-cost train lines are here to meet that demand. This new one will connect Valencia and Madrid. It is not yet clear whether other routes will follow, such as to Barcelona. But watch this space for updates.