The relatively new low-cost competition to the AVE rail service is now set up on Spain's busiest route, Barcelona to Madrid. Plans are in place for a Madrid – Valencia connection for the Fallas Holiday March 2022. Will it last, however, asks Daniel Hazelhoff… 
Wednesday 23 June 2021, the AVLO began its first journey. The popularity of the voyage was evident, packed up to 99% capacity on its first run. This low-cost rival to the AVE made it from Madrid to Barcelona in 2.5hours and continues to do so today. Tickets cost as little as €7 (but can reach up to €65 at peak times). If you require the luxury of a USB port to charge your phone from, extra room, or any other add-ons, they will come at an additional charge. They don't have a buffet car but do not fret, there are vending machines.
All this is well and good, however, what does it mean for Valencia? Well, in Fallas of 2022 there will be an AVLO connection from Madrid to Valencia, this much we know. Will the AVLO connection stay in order after the festivities have run their course? The truth is we simply don't know.
However, there may still be low-cost hope. The French company Ouigo, is due to start operations in spring of 2022. The AVE competitor will supply a link from Valencia to Madrid, and, from Alicante to Madrid a few months later. The Ouigo low-cost high-speed trains, characterised by their double decks, are predicted to run five return routes divided between Valencia-Madrid and Alicante-Madrid.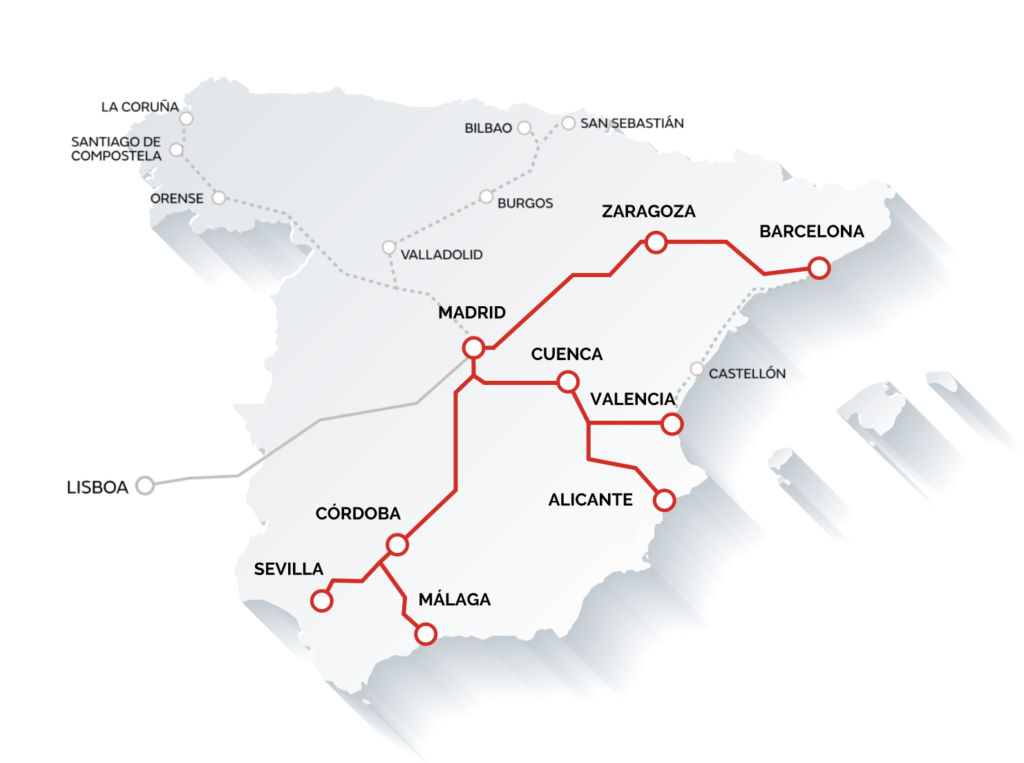 Linking Valencia to Madrid
"Today, December 14, is in red on the calendar as a key day for the railway sector. Because this Monday in Spain – and throughout the European Union – the railway liberalisation takes place. That is, the opening of passenger transport by train in long-distance and high-speed services to new operators, so that Renfe will no longer be the only company that will operate in Spain," as reported by Isabel Domingo for Las Provincias. 
It seems, in response to the Covid-19 outbreak, and the resulting hit to travel markets and industries, a new space for low-cost travel has risen and taken competitive claim against the AVE.
Ilsa is a collaboration between the Valencian airliner Air Nostrum and Trenitalia, the Italian train transport company. This collaboration marks the third brand possibly moving into the low-cost transport market, linking Valencia to Madrid. However, their developments are very hush-hush, and we are yet to hear any starting date.  
These are promising times for an increasing number of digital nomads and immigrants in Valencia, with a supply of quick and cheap transport to main economic and cultural hubs within Spain. It is sure to ignite excitement and hopes of possibilities within this new and growing demographic.