La Liga Review: Elche vs Villarreal, Match Report by Mark Pulley. Languishing a few points above the drop-zone, Elche are in what legendary Man Utd manager Alex Ferguson once famously termed "squeaky bum time". So when fellow Valencian team Villarreal came calling, who would leave with honours intact?
It was derby day in La Liga on Sunday afternoon. Elche vs Villarreal kicked off at 2pm in the sunshine at the Estadio Manuel Martínez Valero.
In all of my 30-plus years of watching and loving football, this is the loosest use of the words 'local derby' that I've ever come across. Yes, yes, I know that both teams call the Valencian region "home". But when there's a distance of 244 km between their stadiums, I struggle to see how Elche vs Villarreal can have the blood-and-guts thunder of a traditional local derby. On the plus side, at least, you're unlikely to have to face rival fans the next day at work if your team loses. But then you can't gloat to them either if you win, and surely that's the real glory of winning a derby.
It is a little like calling a match between Queens Park Rangers and Sheffield Wednesday a derby, for any English readers.
Anyway, back to the game itself. Villarreal went into the game as clear favourites. Bookies had them odds on at 4/7 to get the three points that would put them above the mighty-but-troubled Barcelona into 6th place, albeit on goal difference and having played a game more.
Elche, looking for back-to-back wins started brightly but struggled to test Rulli in the Villarreal goal. The game was an even contest throughout the first half. Both teams were content with keeping the ball rather than pushing to create chances. Wayward free-kicks and the lack of a decent touch from the strikers were the most common sights in what was an instantly forgettable first 45 minutes. So far Elche vs Villarreal was heading towards a bore draw.
Second half : More of the same
Unfortunately, the second half began in exactly the same fashion.
Second half sub Nicolas Jackson finally had a chance for Villarreal in the 74th minute. A long ball over the top had him 20 yards out with only the keeper in his way. However, like his teammates before him, his touch completely deserted him. The Elche centre-back was able to easily regain possession.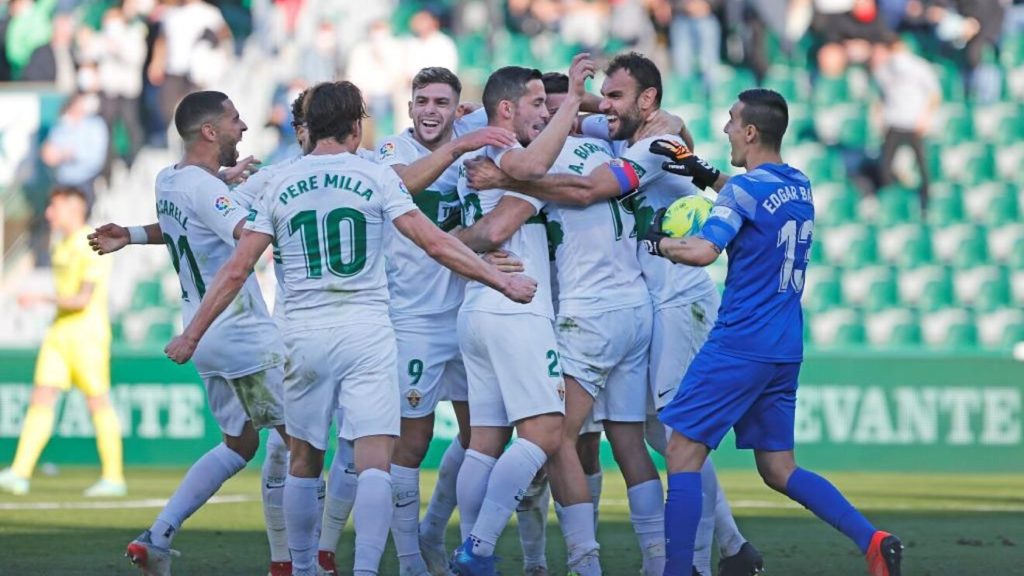 Finally, the breakthrough came in the 78th minute. Gerard Moreno was dispossessed by sub Lucas Boyé. Boyé then played a one-two with Gerard Gumbau before smashing the ball home from the edge of the box. Rulli got a hand to it but it wasn't enough to keep it out of the net. 1-0 Elche.
Fans of the Yellow Submarine might have hoped for a final 10 minute onslaught to find an equaliser, but it never materialised. Their sole chance fell once again to Jackson. Sadly, his header from a 96th-minute corner fell straight into the safe hands of Badia in the Elche goal.
Full Time: Elche 1 – 0 Villarreal
The win puts Elche into 15th, five points above the relegation zone, having played a game more than all the teams around them.
Gerard Moreno was downbeat in his post-match interview. "They played with more intensity than we did. In the second half they had one chance and took it."
A frank but fair summary. They've still only won once on their travels so far in the league.
Something they need to change if they have aspirations of finishing in the top six.
As well as covering football and helping edit 'Valencia Life', Mark Pulley also writes especially about travel – with a focus on Valencia – at thesketchytraveller.com