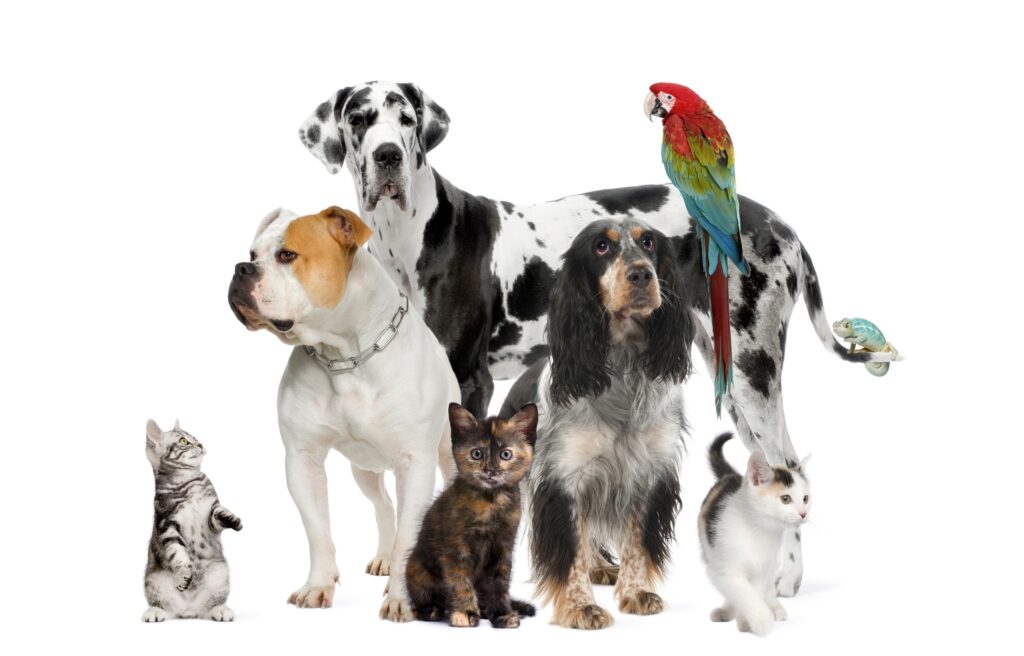 By Chris Cooper (12-minute read)
If you don't have a dog, you will be astonished at the sheer array of 'essential items' and services you need to pay for. Spain's animal care industry is valued at upwards of €2.5bn, and sometimes it feels like that is just in Ruzafa, says Chris Cooper…
Valencia is a city of dog lovers. Whenever we take our eight-month-old puppy, Zoë Kravitz, for a walk, dog lovers stop to pet her. As she wriggles around on the ground, the dog lover will impart pearls of doggy wisdom to us. Each dog lover tends to have different theories on a range of dog subjects, and all are a leading authority on the matter. Which toys to buy, which dog food to buy, which lead and collar or harness is best, how to entertain the dog, train the dog, walk the dog, on it goes… Our ears are always open but basically, the full spectrum of opinions is on offer, so we just have to make up our own minds and use a bit of trial and error.
Choosing A Vet
When we first got Zoë, we knew we would need a vet for chip verification, vaccines and a general checkup. Within about 200m of our home in Ruzafa there are at least three vets that we know of, so we chose the one with the nicest logo.
Our vet, Carlos, is an animal lover. "Of course he's an animal lover, he's a vet!", you assume. Try asking the doctor or doctor's receptionist if they are human lovers? You get the point. So Carlos is an animal lover, and Zoë likes him, and we like him.
The first thing Carlos did on meeting Zoë was to stuff a few dog treats in her mouth. Bribes work wonders for being popular with dogs, especially if you have to stick needles in them every time you see them.
Carlos has opted for the highest, most slippery examination table in the world, and loading an energetic border collie pup up there was a multi-person task. Once on the table, keeping her there was double the challenge as she scrabbled, skidded and struggled to leap off the towering, frictionless thing.
While holding the slithering fur-ball of energy, Carlos explained an alarming number of things that can make the dog sick and reeled off an extensive list of illnesses previously unknown to us:
canine distemper, parvo, heartworm, Lyme disease, kennel cough, leptospirosis, kidney disease, to name but a few. Ticks, fleas, mosquitoes, other worms, mites, a plethora of beasties and disease-carrying monsters all compete for a place on or in our dog.
Thankfully, there are jabs, sprays, drugs, collars and practices to keep these evil dog-harmers at bay. Unfortunately, they are not free, and we quickly dismissed the idea of home confinement based on our recent human experience during lockdown.
We feel we got pretty lucky with our vet because Zoë is the only dog I have ever known to start wagging her tail and trying to get into the vet's practice when we happen to walk by rather than desperately trying to escape.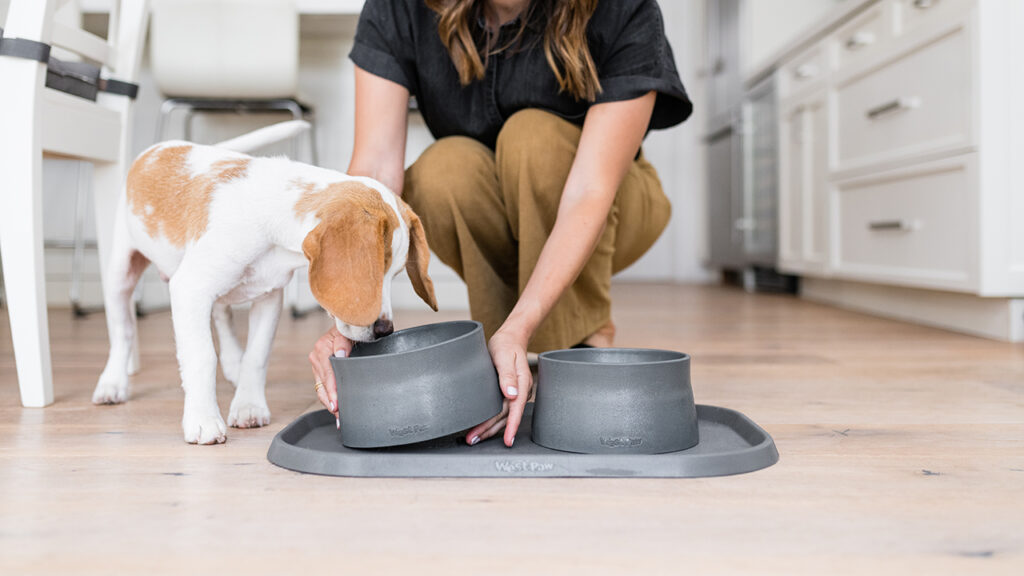 What To Buy At The Pet Shop
Valencia has an unfathomable amount of pet shops and canine hairdressers, perhaps as many as there are ferreterias (where you cannot, contrary to public opinion, buy ferrets) and herbolarios. So far we have not been tempted to take Zoë for a haircut or a bath, a good brush and occasional shower resulting in a claw-and-tooth wrestling match at home being sufficient.
What we do need to buy is food and toys.
Good quality dog food is widely available. We use the dry stuff in bags. It is expensive and there are many brands to choose from. The pet shop owner will always recommend the brands they have in stock so make sure you buy a brand the dog enjoys and doesn't make going to the toilet any less pleasant than it already is.
Border collies are widely thought of as the most intelligent breed of dog and although Zoë takes every opportunity to disprove this theory, they require mental stimulation, as well as physical exercise. She loves to chase balls, sticks, frisbees, pinecones, policemen, basically anything that we throw for her (not including policemen), and finally learned to bring them back after months of playing that "game" of grabbing the ball and running away with it just as you bend down to pick it up.
There are divided dog lover opinions on pull-toys. Some say they can make the dog aggressive. Others say they are vital toys because the dog needs to interact with the owner during playtime. We chose the latter option and bought a couple of identical pull-toys. Having two of the same toy pretty much guarantees you can get your dog to come to you should she get distracted and run away with the first one. That said, Zoë occasionally attempts to run off with both toys stuffed in her face but usually stumbles over them and comes back or is caught.
We also have a couple of frisbees, which she loves, and a bunch of cuddly toys and chewing bones for when we relax at home or on a terrace.
The cuddly toys were initially just normal cuddly toys for humans. Zoë knows them all by name and will usually correctly bring Froggy if the command is, "Find Froggy!".
Froggy, Ducky and Foxy are cuddly toys designed for humans so Zoë made short work of their eyeballs (choking hazard) and inner fluff (choking hazard). Our local pet shops sell cuddly toys specifically designed for dogs, so we were thrilled when we bought Hedgie: a large, round cuddly hedgehog whose eyes (choking hazard), feet (choking hazard) and innards (choking hazard) were all dispatched within days.
The most durable toy is Piggy; a soft, blue, squeaky rubber pig. Piggy has no appendages to remove and no stuffing to tear out. Zoë picks piggy up in her mouth and proceeds to make the thing squeak about 100 times per second while hurtling up and down the passage. We still don't know how this is possible.
Edible chew toys are cause for another dog lover division. Some can shard and harden which could cut the dog's mouth or throat. We asked which chew toys are safe and the guy in the pet shop recommended a few different types. One bone-shaped chew is made of rice. We gave it to our happy little dog, turned around to check on dinner for a second, turned back, and it was gone.
Next we tried non-shard leather bones. These work quite well, last a few days and hold her attention for as much as five whole minutes when we go for a beer.
The oddest chew toy we have been sold (who would knowingly buy one?) is a piece of deer antler. Quite who discovered that a smelly piece of antler is edible, good for the teeth and tasty is beyond me, but it works very well and keeps Zoë occupied for up to ten minutes when we go for a beer, the doggy equivalent of Peppa Pig on a tired parent's mobile phone.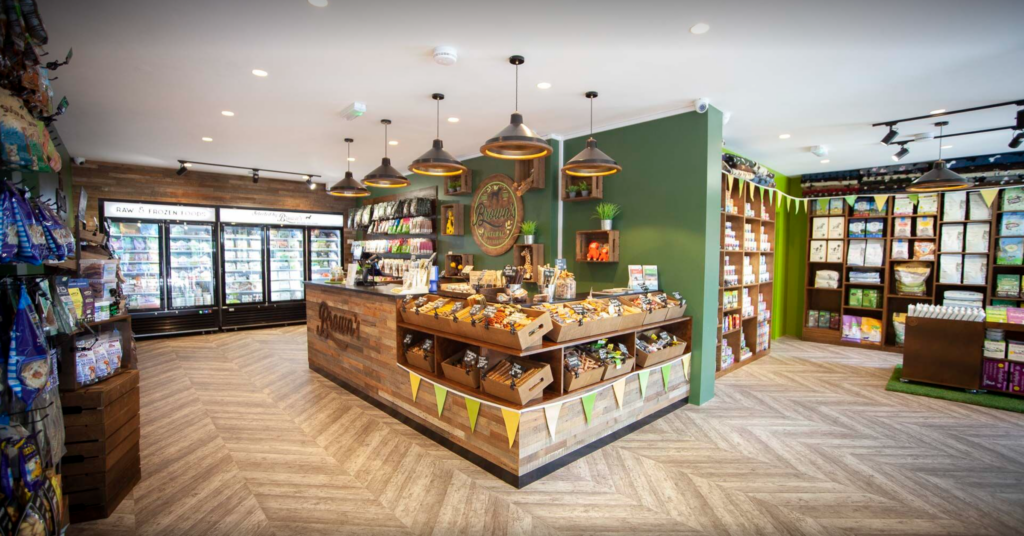 Home Alone
It is always unpleasant to leave the dog home alone but it has been recommended since day one to leave her alone for a couple of hours per day. This is to avoid her becoming a "Velcro dog", which is apparently bad. It doesn't seem so bad outdoors when you see a rapidly diminishing black-and-white speck on the horizon. Adult dogs can be left alone for about four hours and a bit longer if you really don't care about the sofa, the bins or any tantalisingly chewable clothing.
When leaving the dog alone it is a good idea to surround her with some of her favourite things. A few well-hidden treats and the smelly deer antler, as well as enough water is perfect. It is important to leave a generous number of treats because if she finds them all before you leave, the expression on her face as you leave is heart-breaking.
When we return, she is generally already squirming around on the floor, tail wagging, at the door. Dog trainers advise ignoring the dog until you have removed your shoes and are seated. Personally, I can't resist sharing the joy the little dog feels.
The first few times we left her alone with the antler all seemed well. A knock at the door from the disgruntled downstairs neighbour soon put a stop to that.
Apparently, every time we went out coincided with the moment they wanted to watch "the film on the television" or the husband was having his siesta, even though we went out at random times.
We took comfort from the fact that they couldn't for the life of them work out what the constant, horrific noise directly above their heads was, at least we got them thinking and didn't tell them about the antler.
Nowadays the antler is an outdoor-only companion, but Zoë and the neighbours are content enough with Piggy's rapid squeaking.
Next week I will look at dog leads and harnesses and how to use them, plus a few games to play with your dog in Valencia.