Europe's largest vintage pop-up comes to Blasco Ibañez in Alboraya. Initially a German concept, the scheme has grown exponentially and organisers now run up to six events every weekend in Europe…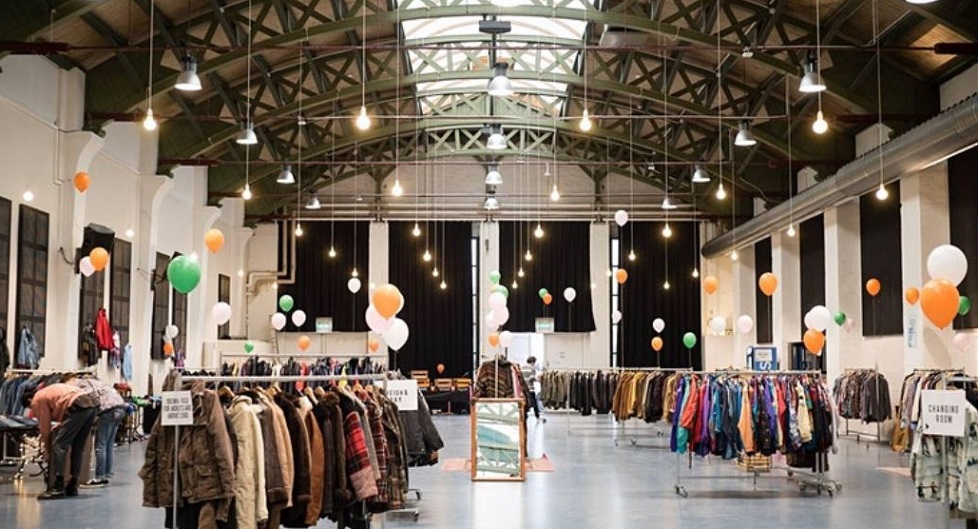 Europe's largest market for selling vintage clothing by the kilo arrived in Valencia, after seeing great success in Madrid, Barcelona and Bilbao.
The concept couldn't be simpler – choose your clothes, bring them to the cashier, have your selection weighed and pay, either in cash or by card.
Organisers say the range is high-quality vintage, with well-known brands from the 1960s through to the 2000s, and all sizes represented.
There are weighing scales available before you reach the checkout to avoid unpleasant surprises.
Admission is free, but, as with the recent Ruzafa Fashion Week, you must reserve a slot via the Eventbrite website to be compliant with Covid regulations and to ensure social distancing.
Organisers say that stock will be replenished throughout the event so – theoretically – you have as much chance of finding a beloved item at the end as at the beginning.
It's the brainchild of an outfit called Vinokilo, a vintage fashion startup based in Mainz, Germany. They have been staging vintage second-hand clothing by the kilo events throughout Europe since 2016. Their ethos is to provide a quality alternative to fast-fashion brands such as Primark and H&M. They say they want to show shoppers that there are better, more sustainable and more ethical forms of consumption.
Story by freelance journalist and writer, Eugene Costello, formerly based in east London and now living in Valencia, Spain. https://eugenecostello.co.uk/