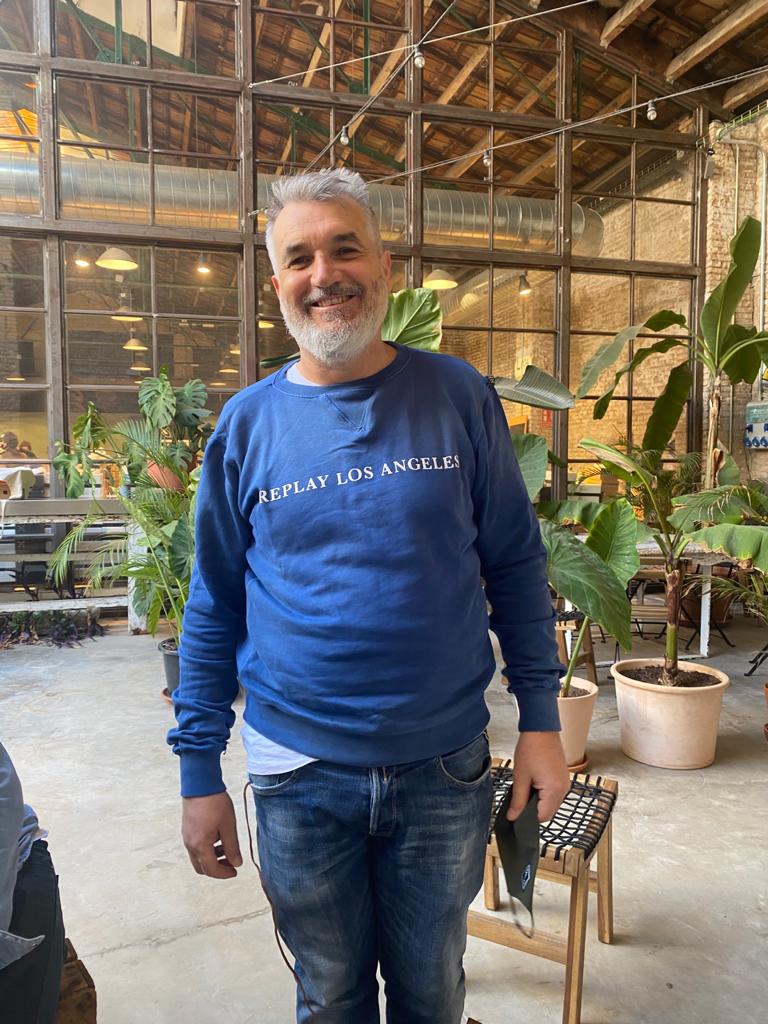 Vicente Llorca, 51, and his wife Cristina set up Ruzafa Fashion Week in 2011, and every year they bring designer brands at discounted prices to Valencia. This year, they are championing high-end Barcelona footwear brand Munich. Eugene Costello went along to the exhibition venue – with queues of people awaiting admission early in the morning – to learn about his background, vision, and why Ruzafa is the perfect mix of demographics for their project…
"In 2008, when the economic crisis hit, brands and their associates began to drop and abandon their independent projects. So, we strongly felt that in some way we needed to get brands back in play. With us acting as the fashion brands' representatives.
"It was a dream that my wife Cristina had. So to see the venue packed today fills us with pride and fulfillment.
"We wanted to do something different, to aim higher than ever. We started out in a nave that is located in one of the 'hottest' parts of Ruzafa, next to high-end restaurant La Salita de Begoña Rodrigo and the coolest sushi place in town, Nozomi.
"I am from the barrio, born and raised in Ruzafa, in Calle Maestro Aguilar. In my parents' apartment where they still live today.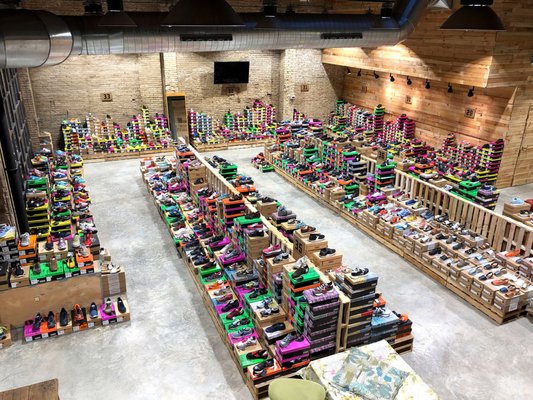 "My wife is from Bilbao, she says it is the most beautiful city in the world, I say Valencia is, and I won because I tricked her into coming here. I am 51, she is 46.
"I have lived my whole life here, and love the neighbourhood. But we were victims of our own success with the project, we needed a bigger space. We struggled to find any that could accommodate our demands and needs, but finally, we found a nave here in Cánovas, which is only three minutes from the old spot. Anyway, the Paris-Dakar Rally no longer starts in Paris, nor finishes in Dakar, so why not Ruzafa Fashion Week in Cánovas?
"We started in 2011. Before the pandemic, we would do six different events over the year, much like this. Each time had a different theme, brand and wardrobe item –shoes, jeans, coats and so on.
"We are not a store, we work directly with the brands to negotiate discounts and we pass them on to the people so it's a win-win. We have worked with Garcia jeans, Franklin & Marshall, and today, high-end Barcelona shoe brand Munich.
"Our events usually take place for six days, but due to the pandemia, we decided to extend it to two weeks so people can respect the restricciones of social distancing while still attending the event. We require people to book a time and a slot so we can control the influx of people.
"We have another event programmed in June, this multi-brand, in this same venue.
"When we have no events of this type going on, we let other artists use the space –Mónica Naranjo did a music video in the nave – and cinematographers and video makers. As long as the project touches Cristina and me in our souls, they are welcome to use it. Our only rules are, no political events and no fallas.
"What is our message for the Valencians? Simple. Three main ones: 'Remember you are all welcome. Second, there are plenty of offers for everyone, we have as much stock on the last day as on the first because of our supply arrangements. And last but not least – support your local businesses, we have secured incredible discounts, so make the most of it!"
• Ruzafa Fashion Week, Carrer de Borriana, 30, 46005 Cánovas, Valencia; +34 963 11 14 02; https://www.facebook.com/RuzafaFashionWeek/
Story by freelance journalist and writer, Eugene Costello, formerly based in east London and now living in Valencia, Spain. https://eugenecostello.co.uk/
Keep up to date with all the latest news in Valencia HERE.