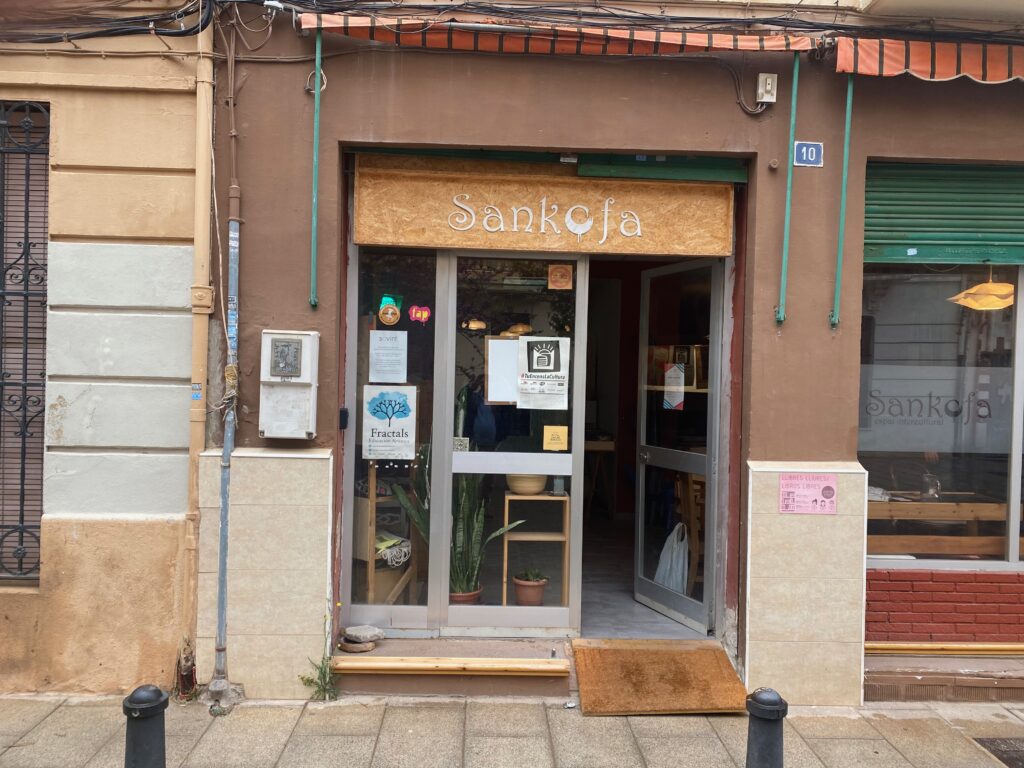 Pep Beltran, 61, with two children, is the owner and founder of Sankofa – Espai Intercultural in Patraix. A community centre dedicated to culture, development and sustainability that hosts exhibitions and artistic events. He talks to Eugene Costello about his background, vision and what makes him tick…
"Sankofa is an organisation aimed at intercultural association and promotion.
"We founded Sankofa in March 2006, and we have amassed more than 3,000 pieces of literature, musical instruments and artwork from around the world.
"The idea behind this term is that all civilisations are a mixture and that's a positive thing. It's what makes us human and evolved. A dialogue between and among humanity in all its aspects.
"Every exposition, show or event that takes place here at Sankofa is, in a way, a tool for this dialogue to take place.
"The original idea that I had for the place was to create a space in which this could happen.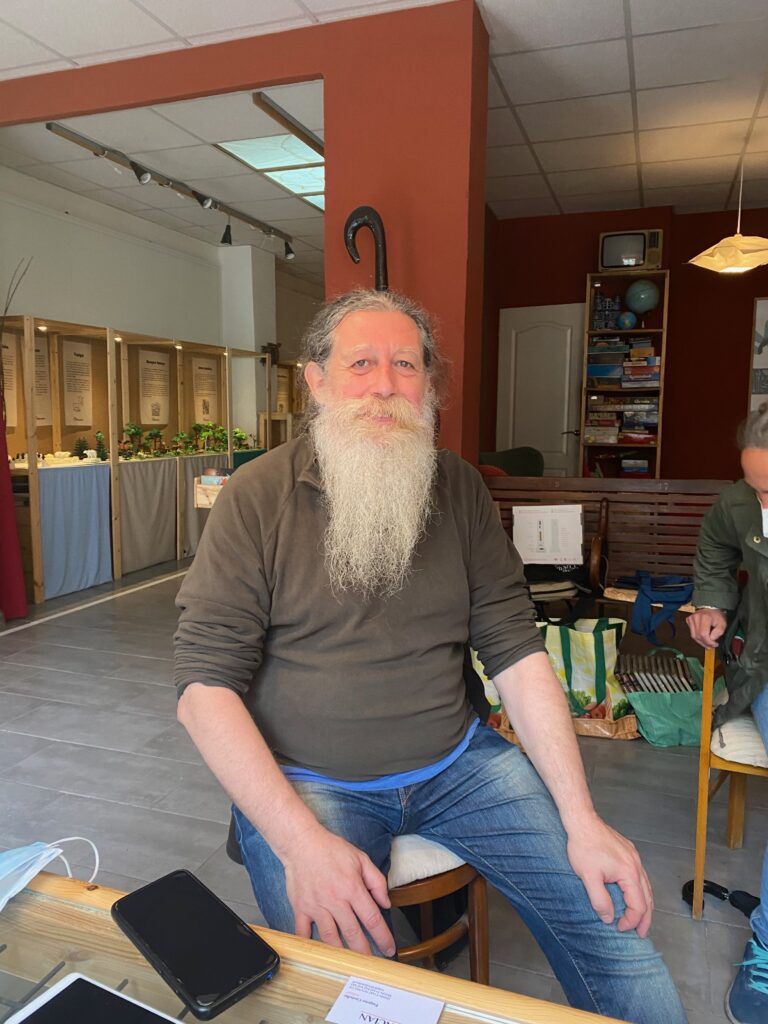 "We live in intercultural and multicultural cities, and we come across each other all the time, but more often than not, we don't exchange our cultural background – Sankofa aims to change and challenge that.
"The project stands on three pillars. First, it's a collaborative project insofar as anyone can join us, whether as an individual or as an external collective, such as theatre, music or cultural endeavours in general.
Leave your ego at the door
"The second pillar is that they are self-funded, no ego or private investors are involved and no charity organisations.
"And last but not least is that to participate in any of the activities that take place they must also take a subscription to our collective, each one supporting as they see fit to contribute. No one misses out here for purely economic reasons.
"This pillar, little and huge at the same time, allows them to be both ideologically and economically pressure-free.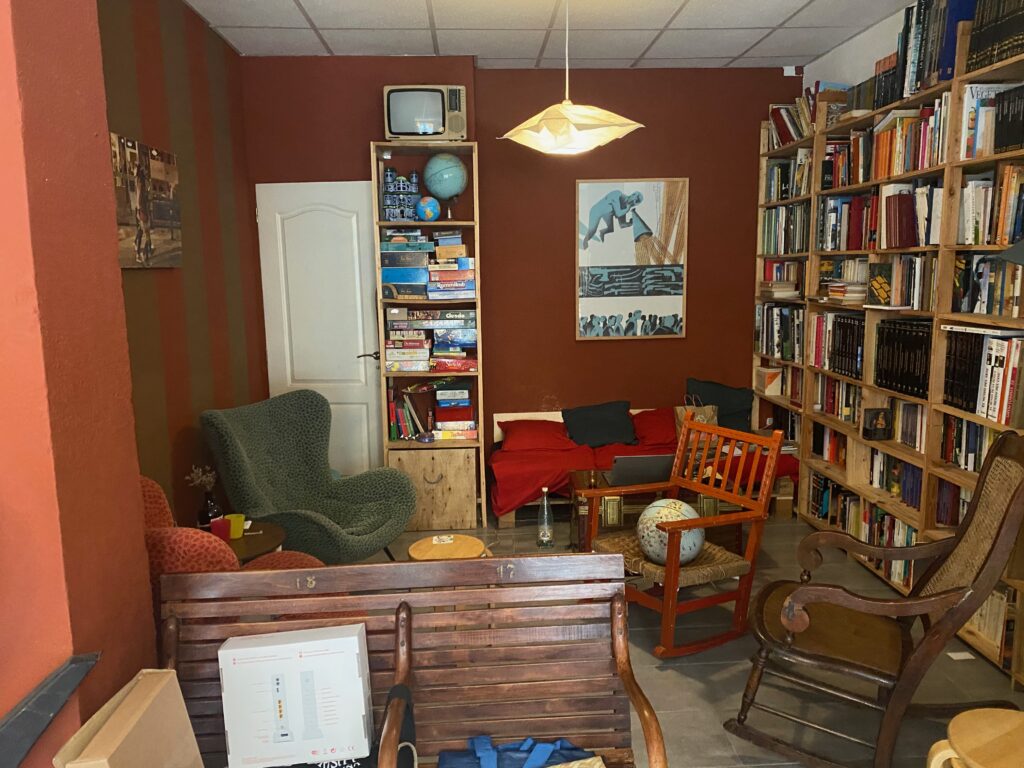 "During the Covid-19 health crisis, this last requirement made it a huge milestone due to the fact that we needed economic relief for the community, not the Ayuntamiento, but the people themselves, and in just 72 hours the people came forward and helped us stay open and alive for eight months.
"And not only in a monetary way, but they called in person, messaged, visited our events and kept the spirit of the place up.
"We don't charge rent for people to exhibit here. Of course, if they want to leave some contribution after their presentation we welcome it. But there are no set fees.
"Everyone should give what they can and every one should receive what they need.
What's the meaning behind the name, Sankofa?
"Why Sankofa? Sankofa is an African phrase, from Ghana, made up of the words for 'go', 'return' and 'seek'. So it means go and look to the past to find truth, meaning. It is necessary to know the past to understand the present.
"I am presently working on a parallel project called El Museo Ambulante de las Culturas. In September or October in a combined effort with the Greek Ministry of Culture, we are planning to put on art shows in two different schools here in Valencia.
"I grew up in Xàtiva, and we there are aware of the horrors of franquismo and fascism because towards the end of the Spanish Civil War, Franco enlisted the support of Mussolini who sent Italian Air Force bombers from Mallorca to bomb a troop train at Xàtiva station.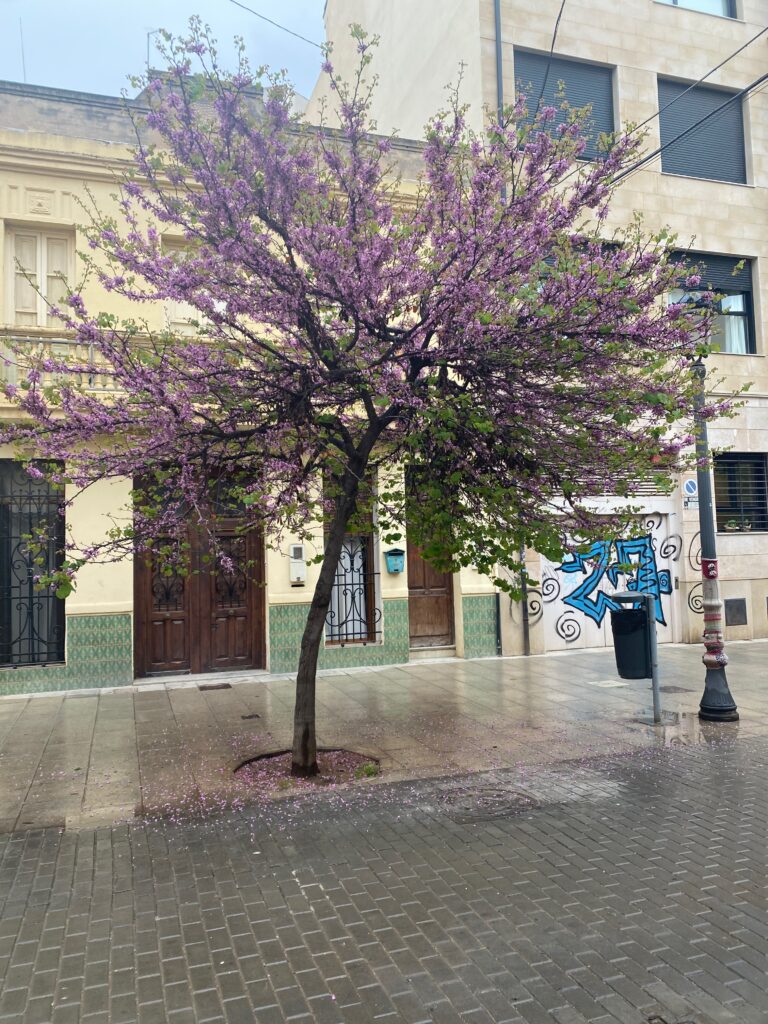 "If we can change anything, it would be this. As a society, we have been so immersed in trade and consumables that we have forgotten the value of being a good neighbour. That not everything has a price, even less 'time and space'.
"I sometimes feel as though I am preaching in the desert, but as [Uruguayan journalist] Eduardo Galeano wrote, 'Mucha gente pequeña, en lugares pequeños, haciendo cosas pequeñas, puede cambiar el mundo' – many little people in little places doing little things can change the world.'"
• Espai Sankofa, Carrer de la Beata Inés 10, 46018 Patraix, Valencia; +34 646 16 45 41; facebook.com.sovint.cultura desarrollo; sovint.org
Story by freelance journalist and writer, Eugene Costello, formerly based in east London and now living in Valencia, Spain. https://eugenecostello.co.uk/
You can find more local heroes here.