Like any life project, moving to Valencia requires a little background research into neighbourhoods, schools if you are a family, employment opportunities, healthcare and so on. The Five Ps apply – perfect preparation prevents poor performance…
---
Discover the various housing options available in Valencia. Find the right neighbourhood. Know what to expect. How do I find a job? What school should I send my kids to? We provide you multiple options, so you know what to expect. This article will cover some of the basics of what to look for and what to expect before actually moving. 
1. Housing
The rental market in Valencia has changed a lot in recent years, primarily because of the success of websites like Airbnb. As in most cities in Spain, there are three types of rentals, not taking into consideration student accommodation and flat-sharing.
Traditional rentals
Traditional real estate agencies usually offer empty unfurnished apartments for rent with a minimum stay of a year. Prices are higher than in the South of Spain, but still 20-30% lower than in Madrid or Barcelona. For much less than 650€ per month, you won't find anything in a decent neighbourhood. And of course, you need to add expenses and the agency fee (one month's rent). Community expenses are usually included in the rental price, but you will have to go through the hassle of contracting Wi-Fi, water, electricity, etc. These kinds of apartments are not suitable for people who are looking for a temporary apartment for a few months in Valencia, as it's way too complicated. And if you do not speak Spanish (or Valencian), forget about it!
Tourist rentals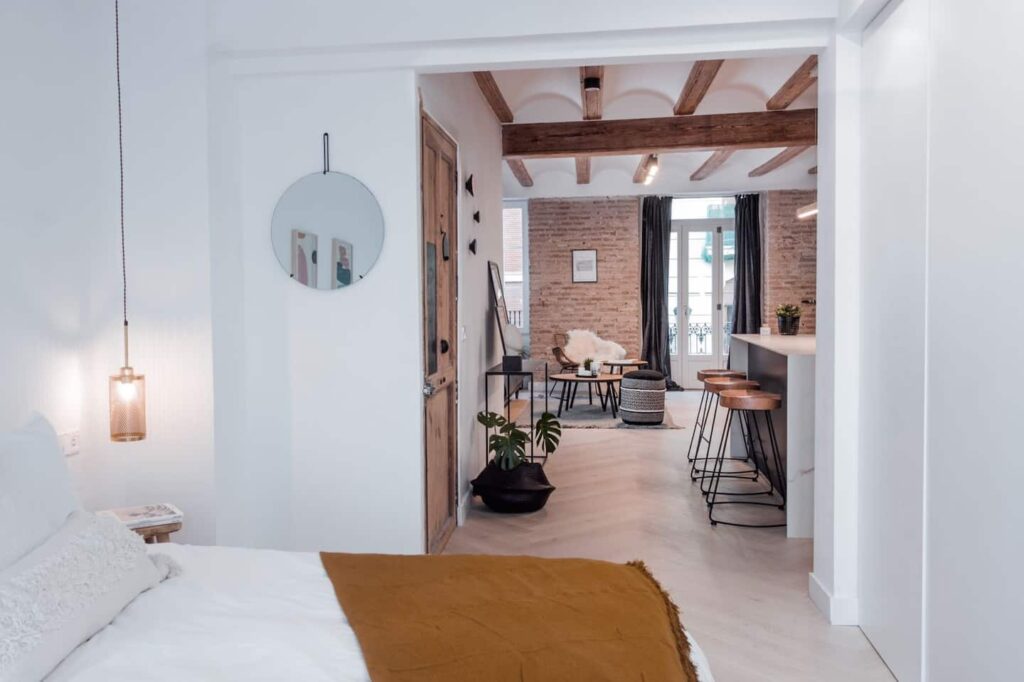 Airbnb and friends have drastically changed the concept of holiday rentals, not only in Valencia but in the rest of Spain, Europe and, indeed, the world. There are hundreds of vacation rental apartments in Valencia, or at least there were; before locals voiced their anger at the impact of unregulated apartment tourism in the area. The local government stepped up with strict regulations and high fines scaring off many apartment owners. At the moment there are still many holiday apartments listed on Airbnb but this number is continuously decreasing.
Expat rentals
If you want to feel the vibes of Valencia for a few months, and you are lucky enough to be in a situation where you can afford it (Isn't it great to be a digital nomad?), you are looking for an expat rental. Situated between traditional and holiday rentals are the expat rentals. These rentals are available and suitable for medium-long expat stays: fully furnished and ready to move in. All expenses are included in the rental price, so you do not have to worry about wifi, water, electricity and other bills.
Finding the right neighbourhood to live in Valencia
So, if you too have fallen in love with this fabulous city, then you'll most likely want to know the best locations to live in Valencia as an expat, won't you? Well, that really depends on the kind of expat you are; there are horses for courses. Valencia is the third-largest city in Spain, and like in the rest of the major cities, most expats choose to live centrally. But there are options for everyone; digital nomads may feel the lure of the beach as the days get longer and warmer. Regardless of what your idea is, the three most popular places for expats to enjoy the Valencian experience are; La Ciutat Vella, popularly called El Carmen, the historic, old part of the city, whose walls were once connected by its twin entrances – the Torres de Quart and the Torres de Serrano: Ruzafa — the most vibrant; and La Gran Via area, more commonly referred to as Cánovas, which is one of the principal places in the area.
El Carmen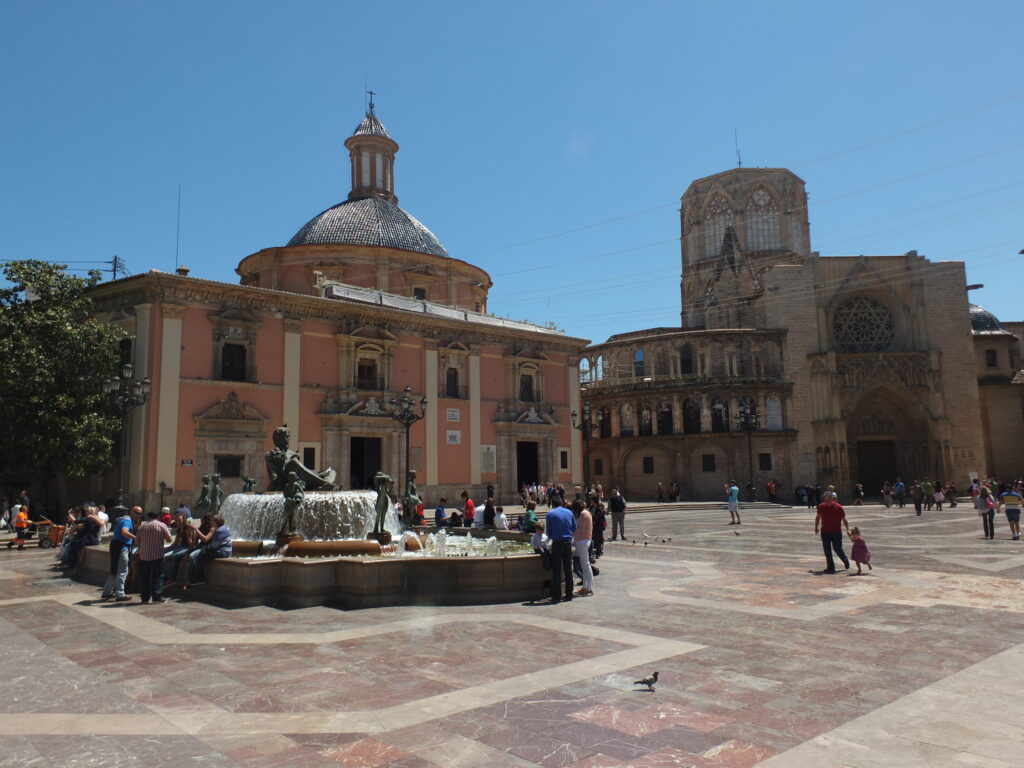 El Carmen has, for many, the most attractive buildings. They have that charming, old world style, which expats find so endearing, perhaps due to their 'authentic' vibe. Obviously, its main draw is location, you just can't get more central. This also means that it has many bars and cafes with good, high-speed wi-fi, making it a winner for more short-stay expats and digital nomads. However, centrality comes at a price, and this doesn't just mean the rent. While El Carmen may be great for going out and seeing the sights, don't expect to find too many conveniences like supermarkets or parking. Old neighbourhoods are not built for modern times.
Ruzafa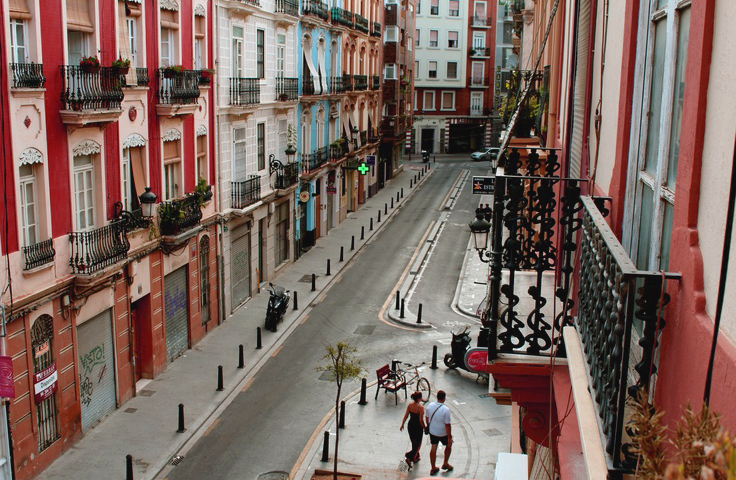 Ruzafa, on the other hand, does have supermarkets. It's still currently the darling of the expat scene, both in terms of living, and of working. In fact, there are many businesses here that have been set up by entrepreneurial expats, which actually had a hand in helping to rejuvenate a once-neglected area of the city, for more on this read why expats and digital nomads are the ambassadors of progress. It has a very vibrant and eclectic nightlife, packed full of nightclubs, bars, and restaurants offering all manner of national and international cuisine.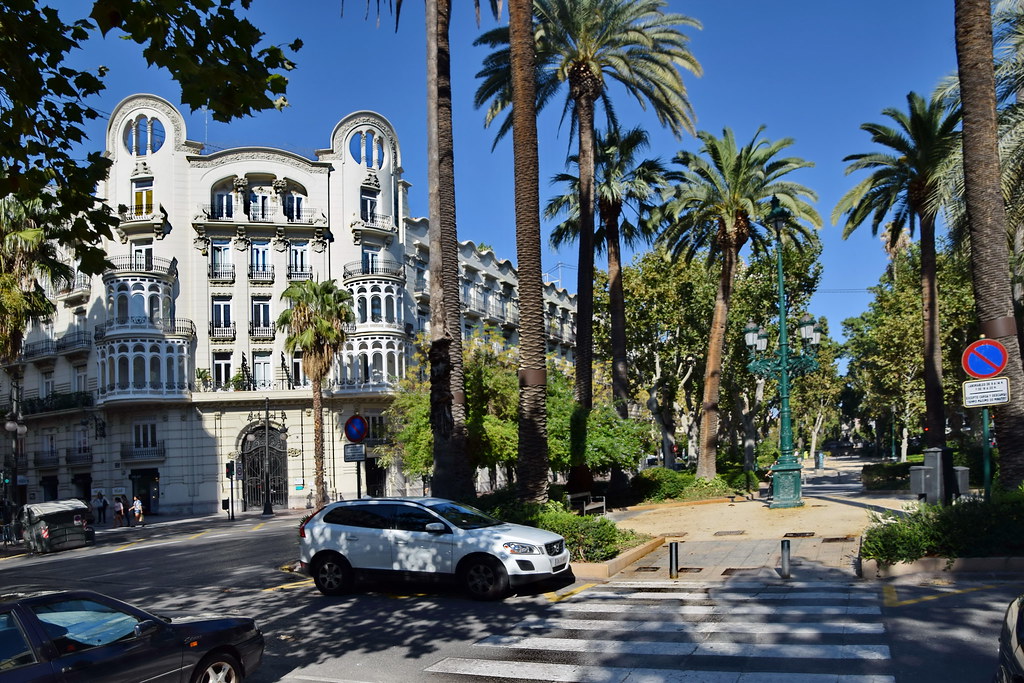 La Gran Via, or Cánovas is another centrally located neighbourhood with great facilities, bars and restaurants. It's a bit more upmarket than Ruzafa, and this is reflected in both the size of the flats available, but also their prices. It has some truly wonderful, traditional architecture and bars such as St. Patrick's and Portland where you can find expats of the, not just, Anglo-Saxon variety that offer quiz nights, sports events and so on. However, along with Ruzafa, this is the main area for Fallas — so either party on, or book a week's holiday for the week leading up to the 19th of March.
Cabañal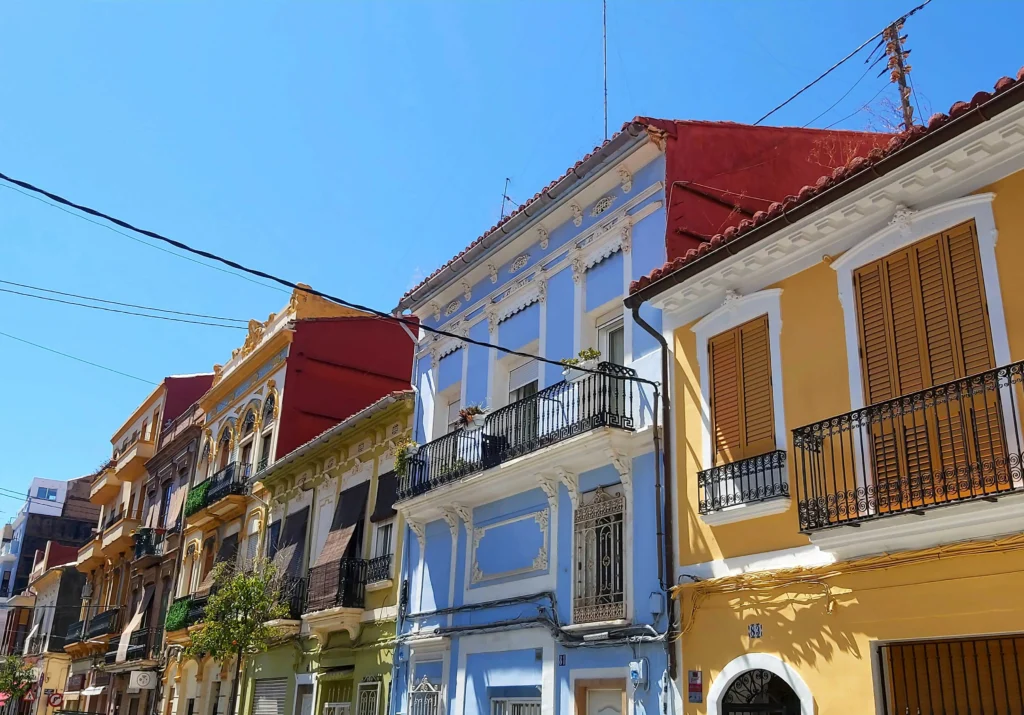 The neighbourhood known as Cabañal or Canyamelar, covering the port and marina areas has grown in popularity in the last could of years. It attracts more transient types of expats like digital nomads, but also those looking for a more permanent base. A few good coworking places such as Vortex have been operating here for a while now. A lot of properties are still affordable, even now, after the past few years when expat investment in flats around here really started taking off. There are still many traditional, old-style flats in the area, but also a few modern developments.
Another area which is definitely worth looking into, but not so well-known for most expats is; Monteolivete, which is an area just across a main road from Ruzafa, so close, but not in the party zone, and within walking distance to the world famous Calatrava designed City of Arts and Sciences. There are also plenty of supermarkets and schools, making it family-friendly!
2. School system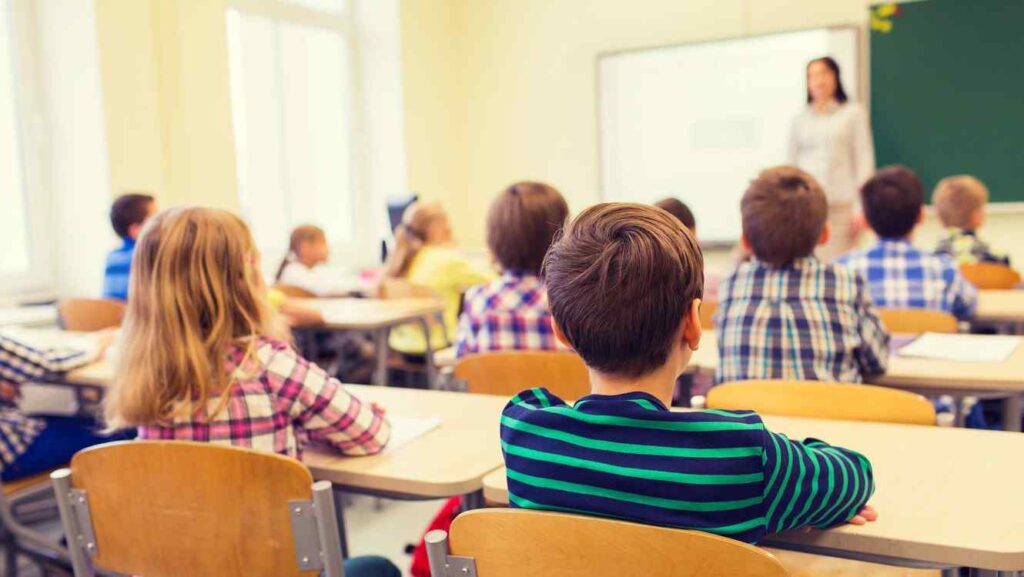 In Valencia, education is compulsory between the age of 6 and 16. The education system is organised as following:
Pre-school 1
Pre- school 2
Primary education – compulsory
Secondary education – compulsory
Secondary education – non compulsory (Bachillerato)
University
Types of education centres:
In the Valencian region there are public schools, private schools, international schools, government-subsidized schools and special education centres.
Public schools are free and subsidized by the government.
Private schools are non-subsidized by the government and therefore have a higher cost.
International schools combine the system of the country that they represent with the Spanish education system. This way they provide the students with knowledge of two cultures. On top of this the students can enter foreign higher education.
Government subsidized schools are private and have the same timetables, rules and programmes as the public schools. But they have an agreement with the administration. They pay the staff and subsidise running costs.
Special education centres can be private, public or government subsidized. These schools are adapted to the needs of children who need special education.
3. Finding a Job in Spain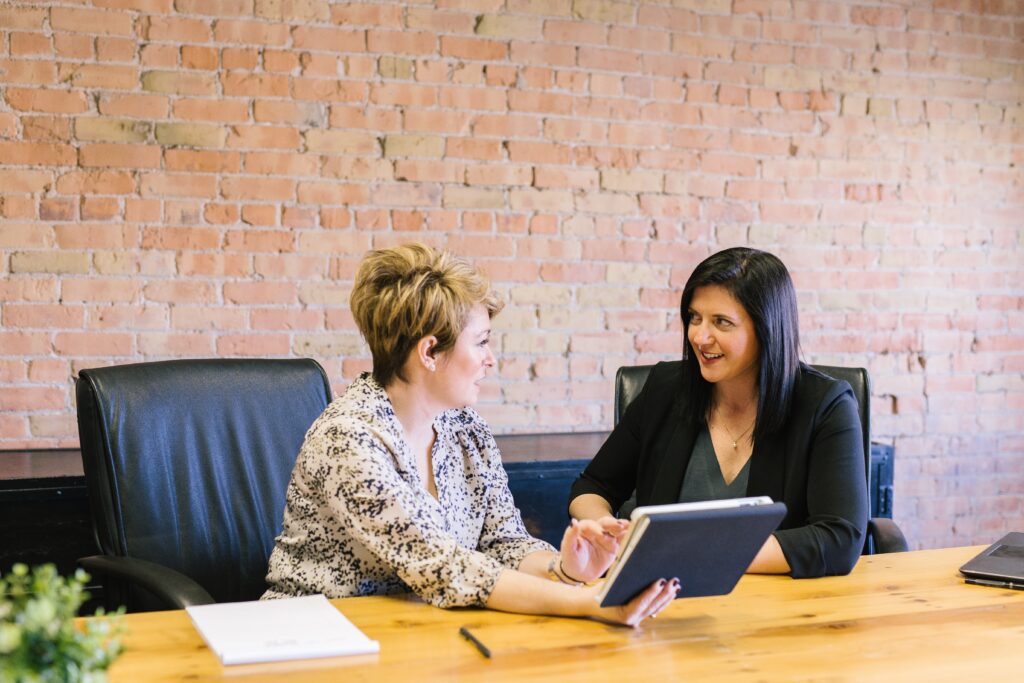 Many people think that little work is done in Spain. This is not so — on the contrary, the normal working week is 40 hours and Spaniards tend to work 9 hours a day instead of the standard 9 to 5.
If you come to Valencia as an expat, it is ideal to have a remote job. If this is not the case, we recommend that you learn Spanish. Finding a job in a Spanish company without knowing the language is a Mission Impossible situation.
You don't need a whopping salary to live and work in Spain, people are friendly and life is more relaxed. For young people coming for the adventure, teaching English is always a fallback as jobs are always available, even plentiful. Many qualified teachers from the UK and the USA find work in international schools where the pay and conditions are much better than in language academies. Just don't expect to get close to UK/US wages.
In the end, it isn't news that Spain is not the best country to work in terms of pay and remuneration, but this is offset by the relaxed lifestyle and friendly people. There is an effort from Spaniards to improve work and living standards, but in the face of a homogenous European economy skewing trade in favour of northern countries, it's a tough task. That said, Spain recently announced that it will be the first country in the world to champion a four-day week for the same pay, so lifestyle is the big draw here.
4. Healthcare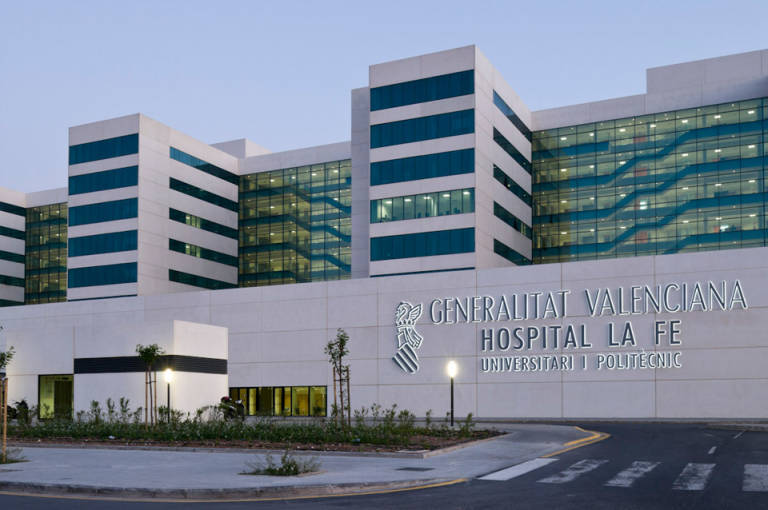 Public healthcare
If you live in Spain and pay taxes here, you also pay for social security, this provides you with state healthcare. Public health insurance covers the following:
Employees and self-employed workers. If you make contributions to social security, you get entitled to Spanish health cover.
Freelancers, business owners and self-employed. You have to pay your own social security contributions.
Children. All children from workers, residing in Spain, have access to the state healthcare system.
Students. EU residents studying in Spain will get covered by EHIC, during the period of their study. If you are a Non-EU resident, you need private health insurance. You should ask this at your university.
Non-EU residents may need private health insurance before receiving a Spanish Visa.
EU residents. If you are retired in your home country, you are entitled to the free healthcare of Spain. However, you must fill in an S1 form. If you fill in this form before moving to Valencia, it speeds up the process of registration!
Your SIP card covers the care of doctors and hospitals. It also covers care at home, which is good for the elderly and disabled. However, it doesn't cover medications and dental care.
How to get the card
If you are a resident in Valencia, you should register at your address because you will need the empadronamiento to register for your card. Also, make sure to have your social security number. You call your local Centro De Salud to make an appointment and take these documents with you.
Private healthcare
However, you can always choose to get private health insurance. Here are some of the advantages of private insurance:
No waiting times.
You can select your doctor/specialist yourself.
You are able to see an English speaking doctor.
Test results can be fast tracked.
Digital services such as video consultations.
Extras such as: dental covers, reimbursement for medications,…
Worldwide coverage (make sure to check this)
There are lots of companies that offer private health insurance. Contact the ones that you are interested in and you will receive a free quotation, compare and choose which one suits you best!
For no-nonsense straightforward help with turning your dream of moving to Valencia into reality, contact Globexs on +34 962 06 68 14 or by email at info@globexs.com; or drop in to our Ruzafa office for a coffee. Como tu quieres!