Valencia has refurbed the skatepark in Los Jardines del Turia, at the same time that skateboarding is acquiring a new respectability, with the Olympics panel officially recognising it as a sport. But it was not always this way, writes Daniel Hazelhoff, recalling his own childhood delinquency in Valencia with his deck…
Four wheels and a piece of wood was all we needed during our youth. We were the outsiders, not into football, or basketball, but skateboarding. The sound of wheels on the pavement and the hard smack of wood against the soles of our shoes formed the soundtrack to our teenage years. Skateboarding used to be an activity that delinquents practised. It was a menace to society, a symptom of the scourge. And in some ways, we were because society made us so. Chased by the police, skipping school for some camaraderie in the streets of Valencia, skateparks our mecca, and the stoops, our church.
Down by law
The illegality of skateboarding made it a crime. Now it's a widely accepted sport, even promoted by the current Valencian government, as seen with the recent European skate open. From back alleys, broken arms, jeans, and glass, to state-sponsored skateparks scattered all around Valencia. Skateboarding has undergone a huge transformation in how people perceive it. Its image has been rehabilitated.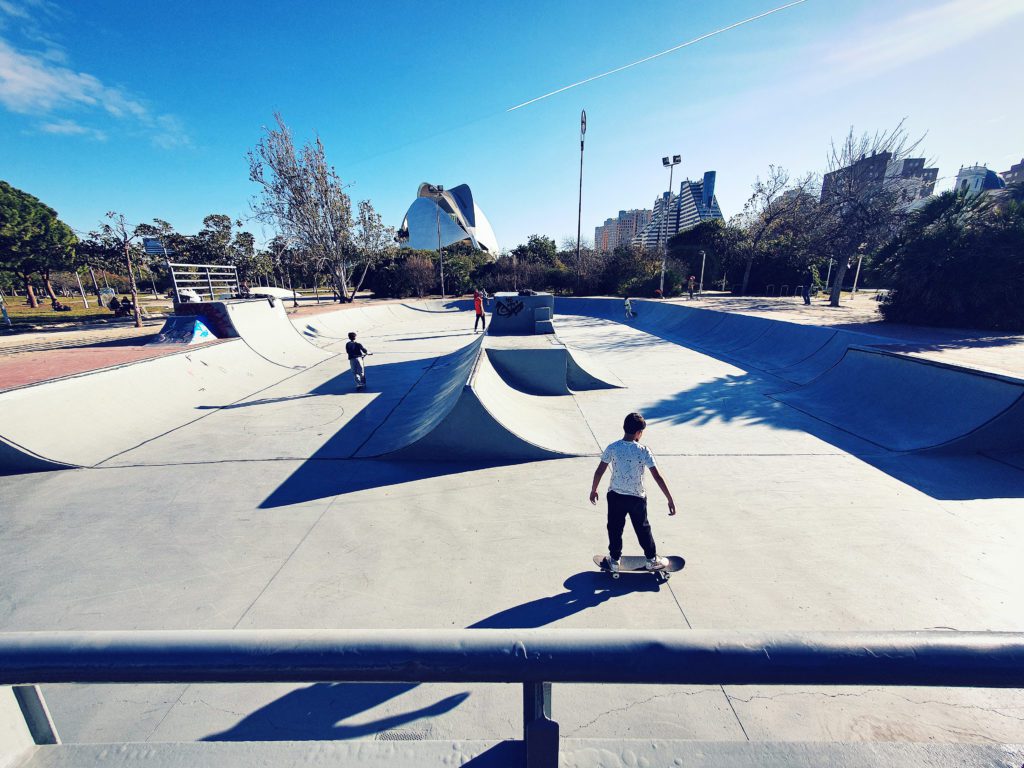 This has a bittersweet taste, for me at least. Skateboarding was our refuge. It felt like a way to get away and join together with like-minded wild souls and adrenaline junkies. A way to get away from those that never accepted us. 
If you couldn't pull a trick off, they'd edge you on, motivate you, for better or worse. At our skatepark in Valencia we learned how to face our fears and push our bodies to their limits. It takes time and dedication to get good at anything. And skateboarding is no different. 
And though I never became anything more than a journeyman at skateboarding, I've witnessed my peers achieve incredible things. Some have become professionals. While others have learnt life-lessons about discipline and dedication. And for all, those lessons have stayed with them throughout their lives. 
All is changed, changed utterly…
Skateboarding is a beautiful, difficult sport. Yet the more people practise it, the better the sport will get, and the more refined techniques become. I watch some of the kids do things today that were absolutely and utterly unthinkable when we rode on our decks. This mainstream interest reflects in the public facilities invested in by El Ayuntamiento.
Recently, one of our old school skateparks got a revamping, the skatepark in El Turia, Valencia, known to all as El Gulliver. The first official skatepark in Valencia, built sometime during the late Eighties and early Nineties. The park holds a special place in every Valencian skater's heart, whether you skate street or vert (vertical skateboarding, meaning ramps, and bowls, using momentum and inertia to gain speed and air time).
From a dilapidated relic to a refurbished park, The Ayuntamiento is taking steps towards skateboarding, and it's appreciated. The skatepark in El Turia, Valencia, marks how far we have come…
Those were the days, my friend…
During school hours the park used to be full, kids skipping class, bottles of beer and joints passed around, amid laughter and intense practice. Now, you'll see no kids during school hours.
I feel this reflects society's take on skateboarding. It's no longer the menace or the outcast that finds resolve in splintered wood and bruised shins. Anyone can pick up a board, and free themselves in a liminal state of focus, and ecstasy.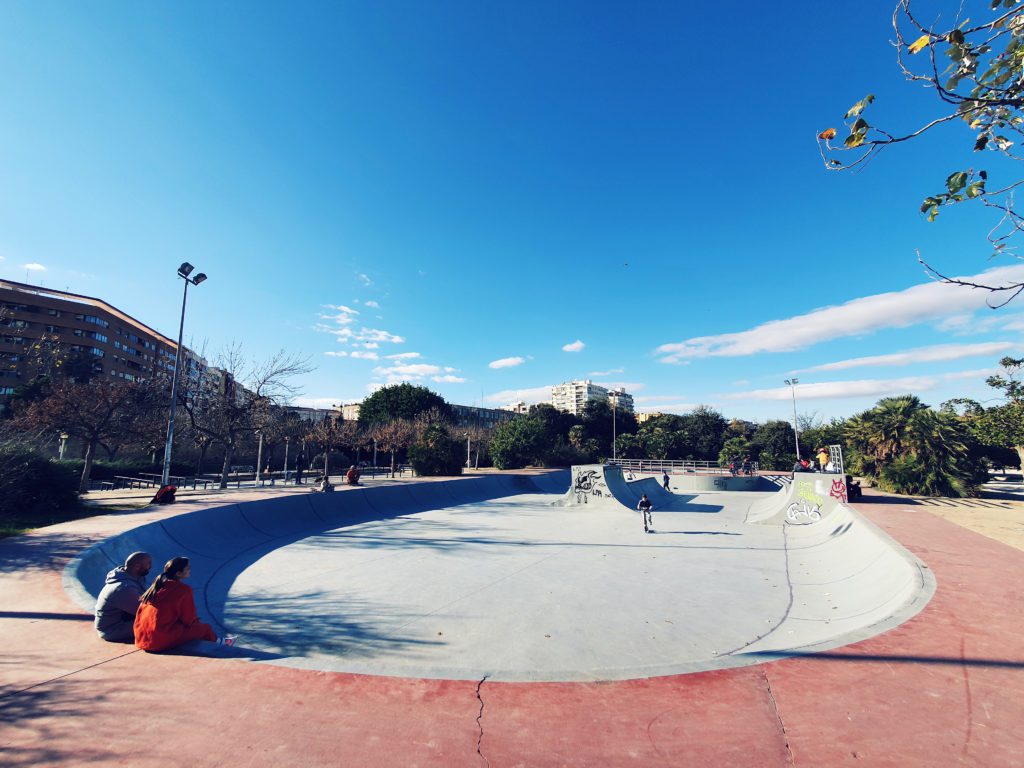 In many ways, this reflects wider societal developments. The younger generation now, it seems, don't drink as much as we used to and don't smoke. They don't do drugs. They have found a way of dedicating themselves to their passions, as alien as that may be to some of us.
These are some of the unwritten core tenets to skateboarding. Dedication, tenacity, and perseverance, and it's nice to see these qualities flourish in the refurbed Skatepark In El Turia.
Though they will never know the joy of skiving, smoking and skating in the sun.
I'd be a liar if I said that didn't make me feel a little wistful.