The president of La Comunidad de Valencia Ximo Puig has come out in support of implementing Covid passports in close-quarter areas such as festivals and restaurants, though such a move has its critics, as Daniel Hazelhoff reports…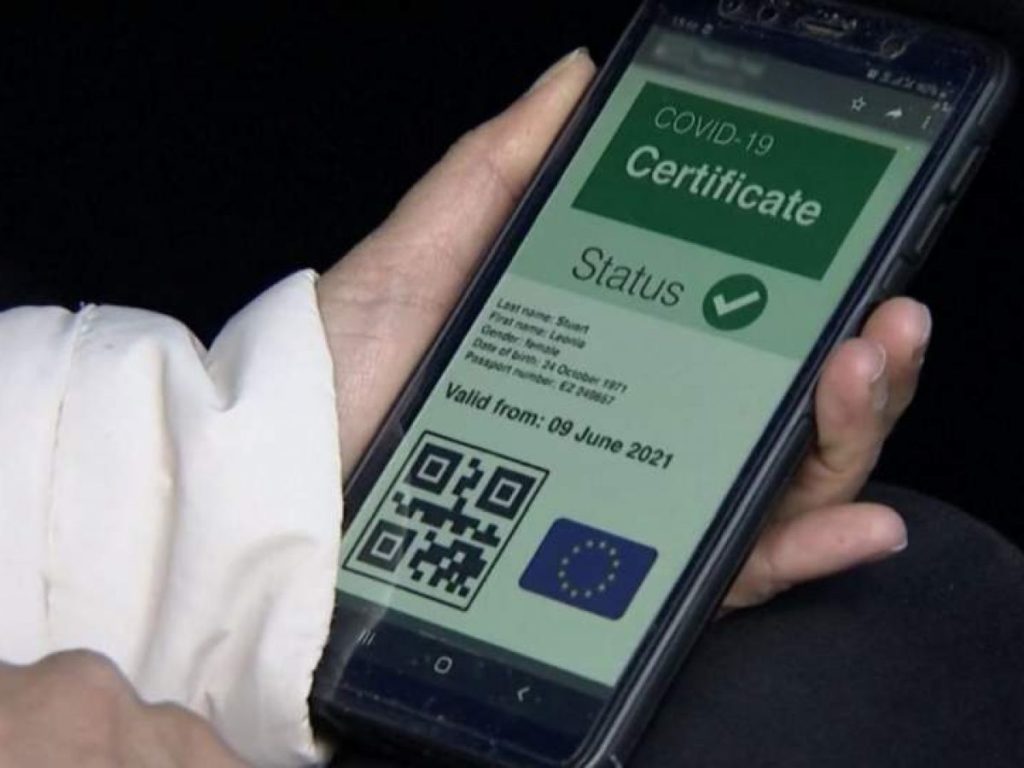 As of now, 10% of Valencias population remains unvaccinated, and it is against that backdrop that Ximo Puig has announced a plan to introduce Covid passports within the hospitality and nightlife sectors, and has signalled that he wishes to accelerate the legal processes for speedy implementation. The Consell has commissioned a report from the Generalitat's lawyers to assess the viability of the measure. 
Ximo Puig says that these measures are being implemented in an attempt to motivate the unvaccinated 10% to get their vaccines. "We are going to act, it is not about going against anyone, but about acting in favour of society", says Puig. "It is a useful instrument to encourage vaccination, and above all, protect the population that has already complied," he adds, pointing out that, although the vaccine "does not exempt you from getting infected, it is necessary to protect the most vulnerable people".
The measures are to be put in place in an effort to motivate the unvaccinated 10% of the Valencian population, 457,151 people over the age of 12, according to Levante-emv. Members of the hospitality industry are divided on the subject. "We cannot become some sort of sanitary police force," says Luis Martí, president of La Confederación De Empresarios Turísticos de la Comunidad. 
The certificate must be implemented "in equal terms in all closed spaces" and not just in the sectors of "hospitality and leisure", says Vicente Pizcueta, spokesman for Coordinadora Empresarial de Ocio y Hostelería (CEOH CV), reports Las Provincias.
It seems their issues reside over a fair implementation rather than a focus on hospitality and leisure sectors, the government "must provide a standardised method for verification of the passport," says Rafael Ferrando, secretary-general de la Federación de Hostelería de Valencia, stating that responsibility for checkpoints cannot simply lay in the hands of the owners and employees of businesses. 
Manuel Espinar, president of the Federación Empresarial de Hostelería de Valencia y Conhostur, on the other hand, sees this as the lesser of two evils, expressing a willingness to introduce passport checks rather than "implementing new restrictions on capacity and opening hours". The rise in QR code technology is seen in a more positive light than stricter measures relating to capacity and timetabling. 
Covid passports: What are they?
Covid certificates/passports are certificates that can be issued to vaccinated individuals, those recent negative Covid tests, or people that have recently recovered from Covid. In the EU vaccine passports are being introduced into all 27 member nations, plus Switzerland, Iceland, Norway, and Liechtenstein, according to the BBC. The EU Digital COVID Certificate Regulation entered into application on 1 July 2021. EU citizens and residents can have their Digital COVID Certificates issued and verified across the EU.
The EU COVID Vaccination Passport is issued to all those who have been vaccinated against the Coronavirus, with one of the four vaccines approved by the European Medicine Agency, which are:
Comirnaty (BioNTech, Pfizer)
Moderna
Vaxzevria (previously COVID-19 Vaccine AstraZeneca, Oxford)
Janssen (Johnson & Johnson)
The certificate proves that its holder has been vaccinated while also containing additional information on the vaccine, such as when the doses were administered, who is the manufacturer and so on. The Commission has also permitted Member States to issue certificates for travellers vaccinated with vaccines other than those approved by the EMA. However, the decision is up to each individual Member State if they want to permit entry for those vaccinated with such vaccines or not, according to www.schengenvisainfo.com