The recent increase of homicides in the Comunidad de Valencia begs the question, Why is murder on the rise? Eugene Costello and Daniel Hazelhoff report…
In 2021, the Comunidad de Valencia has witnessed an alarming increase in the murder rate. Recently, four murders via strangulation have been reported, with ongoing investigations taking place. Rumours of a serial killer were ignited within the Comunidad de Valencia. During October and November alone two murders took place in Aldaia. Although these murders are not necessarily linked by the evidence, there is nonetheless a pattern showing a clear increase in violent crime throughout 2021.
Recently, José Carlos T.H presented himself at the local comisaría with a sheet wrapped around his bloody hands after stabbing his father to death in their family home in Aldaia. Upon turning himself in, he mentioned twice that he had killed his father – these seem to be the only words he could muster. After he arrived in the early hours of the morning, two officers from the Policia Nacional arrived at the house where José lived with his father, Manuel T. and found the victim dead from multiple stab wounds.
The national police notified the duty judge and continued with their preliminary investigations. The assailant was promptly taken to the hospital to receive medical attention. José is said to suffer from an unspecified mental illness and was transferred to the mental health unit of the Hospital General.
After two officers went to T.H's address and discovered the body, Manuel. José T.H was arrested for murder. A team of forensic police arrived at the scene and carried out a thorough investigation, taking photos of the victim's body, the knife and the room in which he was murdered. They collected fingerprints and blood samples, further linking the assailant to the crime. After the investigation concluded, Manuel's body was transferred to the Institute of Legal Medicine in Valencia to perform the autopsy, according to Las Provincias.
The victim, Manuel, was 79 years old. His son, José is known to be prone to non-violent psychotic outbreaks, according to neighbours.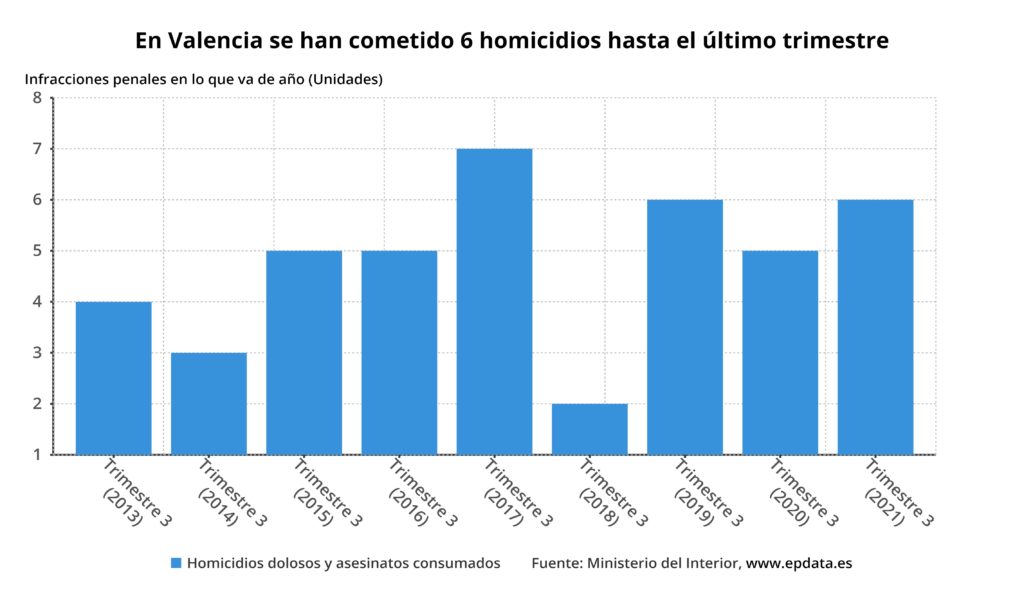 This is the second murder of the kind in Aldaia since 22 October. Previously, a man murdered his mother in their home in El Barrio del Cristo in Aldaia. Justino, 57, was detained after calling 112 to confess to the murder of his mother, Angelita, 86. She had received multiple stab wounds and her throat was slit. The assailant has suffered from schizophrenia since a young age and committed the murder during a psychotic outbreak.
"The psychiatrist took away his medicine, even though we told her that he was having more regular outbreaks, she didn't see it fit to re-administer his prescription for his medicine" reports Levante-emv.
On 21 April, 41-year-old Johanna Andrea was found strangled to death in an isolated area of El Clot in Burriana (Catellón). The police had records of her attempting suicide twice this year. This, added to the manner in which her body was disposed of, led officers to believe she had either died from natural causes or suicide. However, further investigation concluded that the way her body was left was intentionally set to throw officers off the tracks of the killer.
Johana's body was lying face down in a puddle. At first glance, her corpse appeared to be lying down in a natural position, as if she had accidentally collapsed. However, her feet were turned out, which sparked suspicion. Her body was not hidden, and lay half a metre from a ditch and an orange grove.
After the autopsy, the forensic team revealed two key pieces of evidence: her tights were wound around her neck and there was evidence of strangulation. The case was transferred to the homicide department.
Upon returning to the scene of the crime, the Guardia Civil concluded that the case was the result of murder, and the lack of signs of struggle could possibly be attributed to drugging.
Within the contents of her bag, officers found several pill packets that initially seemed to link the incident to her previous February suicide attempt. However, statistics on suicide via overdose were at odds with the situation in which her body was found, which further strengthened official suspicions.
Andrea's husband was provisionally detained, without bail, for the alleged murder of his wife, reports El Caso.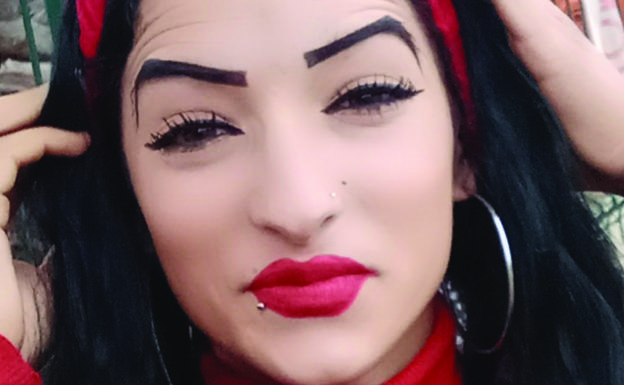 Florina Gogos, born in Buzau, Romania, was a victim of sex trafficking. At the age of 17, she was reportedly trapped in the black market sex slavery industry in Saarbrücken, Germany, from where she fled to Valencia, and eventually fell back into the clutches of prostitution. In 2020 she was being trafficked in Silla, Albal. One month later, on 8 January 2021, Florina was recorded by a surveillance camera entering a white car, though because of heavy rainfall the license plate of the vehicle was indecipherable.
Her body was found three weeks later, by a hunter in La Sequía de la Font del Marjà, 850m from where she had been picked up by the white vehicle. She had been strangled.
Shortly afterwards, 60-year-old Juan V.R, owner of an industrial chemical plant, was detained for the alleged murder of Gogos, though he refused to testify and remains under suspicion.
On 6 November, 45-year-old Alicia Varera Esquembre was murdered in La Hoya, near Elche, Alicante province. The killer approached her from behind while she was walking her dog through a field of lemon trees. Forensic evidence shows the killer strangled her, though it seems she put up a good fight, leaving evidence of a struggle. Her face was shoved into a ditch, where she died from a combination of strangling and asphyxiation.
The suspect was witnessed fleeing the scene of the crime by a couple and their children, wearing a hooded tracksuit and protective mascarilla. He was, reportedly, limping, and seemed to be around 30 years old, according to El Pais. The suspect is yet to be identified.
On 6 April, 43-year-old Olga Prada Fernández's body was found in an irrigation ditch in Massarojos, Valencia province. One of her sisters reported her disappearance. The autopsy confirmed that the cause of death was strangulation. The Guardia Civil initiated a search for surveillance cameras in the Avenida Real de Madrid in search of footage in relation to her disappearance.
Neighbours claim she had been suffering personal problems. However, her sisters claim that such "blasphemies" are not helping the investigation. Olga had been working as a chambermaid in a hotel in the centre of Valencia.
Widespread speculation about the existence of a serial killer at large in the Comunidad have been firmly denied by police.
This increase in violent crime comes at a time of mental health decline in Valencia during the pandemic. Around ten people a day take their own lives in Spain, one person every two and a half hours. In 2019 3,671 people killed themselves, according to the Instituto Nacional de Estadística and it is the leading cause of unnatural deaths since 2008. Suicide has surpassed death reates involving traffic accidents, according to El Pais, who add that the pandemic has shaken the mental health of the population and self-harm and suicide attempts among young people have increased. In Benidorm it is the second most common cause of death among males aged 15 to 40, only superseded by cancer.
This year, La Comunidad of Valencia has recorded six homicides this trimester alone – 22 recorded so far this year – so it would not be fair to say that we are at levels comparable to, say, London, where there were over 218,000 violent crime offences recorded by the police in 2020/21, from a low of 186,500 violent crimes in 2015/16, and violent crime has increased every year prior to the most recent one. (source: statistica.com). Of these, 128 were homicides. There were 600 homicides in England and Wales last year, while Spain (in 2019) there were 333. The population of England and Wales is just over 53 million, while that of Spain is 47.35 million, so clearly the situation is Spain is significantly less violent.
Nonetheless, this rise in crime in Valencia comes against a backdrop of recorded crimes having risen by a staggering 38% in the first half of the year, as reported by Las Provincias, from 16,776 crimes for the whole of 2020 to 23,280 by 17 September 2021, and is a worrying trend.