Parking in Valencia has changed utterly by new rules preventing parking without permits across the city. Eugene Costello reports…
As something of a film buff, I love watching films from the golden age of the silver screen, from the Forties through to the Seventies. I love to see how cities such as London, my home town, and New York, one of my favourite cities, have changed so much. Notably, one sees streets with only a handful of cars parked on them, being out of the reach financially for many.
Last night, as I wandered down to my local bar, I had a sense of déjà-vu. My street in Ruzafa, since I arrived two and a half years ago, was always full of cars. Neighbours would joke that they needed a tin-opener to get their cars out.
Not last night. Three-quarters of the street had empty parking spaces. It felt so retro!
There's a reason for that. The Ayuntamiento has brought in new green and orange parking zones to prevent the city being so clogged with cars.
New parking zones
These new green and orange zones in Russafa, designed for residents-only parking, started this week. Naturally, the right-wing Partido Popular (PP) opposes the new measures. Hold the front page. According to PP data, there are now 1,377 residents' parking spaces in Russafa (334 green and 1,034 orange). But the Ayuntamiento has granted only 326 authorisations, with a payment of 86.20 euros per year or 7.18 euros per month. In addition, says Levante, there have been many complaints from businesses in the area because they believe that the measure will be detrimental to them.
The PP has asked the government of Coalició Compromís memmer Mayor Joan Ribó and his Partido Socialista Obrero Español (PSOE, the ruling Socialist party) colleagues to carry out a serious information campaign on the new green parking areas. As of this week, they are coming into operation in the Ruzafa neighbourhood and have already become a new restriction of the municipal government as they did with the Preferential Residential Area of Ciutat Vella.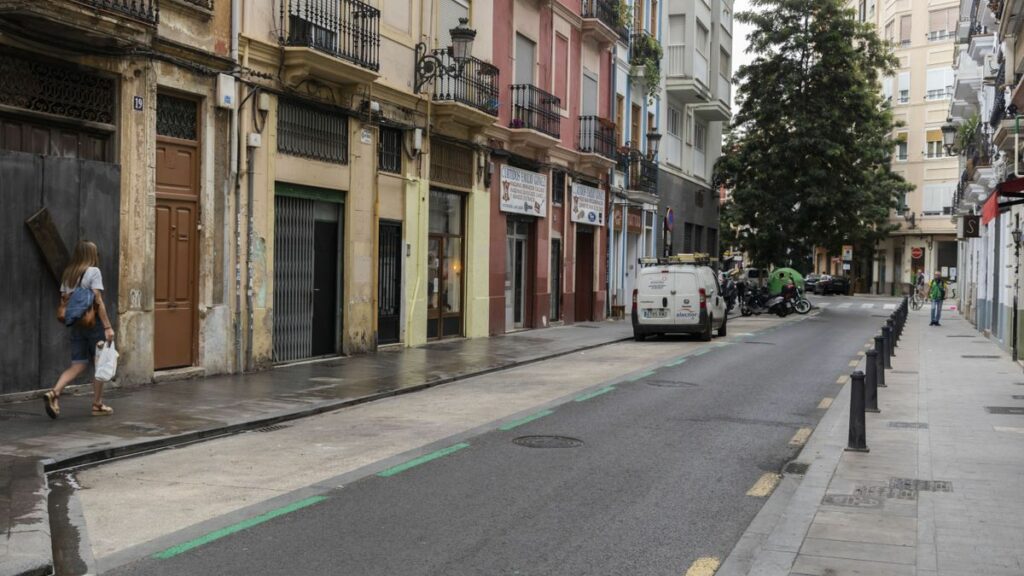 PP stridently object
"It is clear that not everything is ready," says PP councillor Carlos Mundina. "It is a new improvisation for this new restriction that for the moment will mean that for those unregistered in the neighbourhood, those who do not have authorisation and have not paid an annual or monthly fee, it will cost them more money to park.
"Before, they could park in the blue zone or in the free zone for free, but now they will have to pay to park in the neighbourhood. The reality is that yesterday there were many free green zones with no parked vehicles," says Mundina.
Mundina claims that the new residential green zone in Ruzafa has come into operation without an information campaign. And, more importantly, without the knowledge of many residents of the neighbourhood as well as shopkeepers and restaurateurs.
"Let's hope that this is not another action to fry the neighbours with fines as has happened in Ciutat Vella. There, in just nine months, the Ayuntamiento has issued 107,000 fines, with which the Ribó and PSOE government has made more than €1.2 million," claims Mundina.
Fewer parking spaces
València has lost nearly 11,500 free parking spaces in the past seven years, which is 17% fewer than in 2015. The figure, corresponding to December 2021, affects both free surface parking spaces, in streets and squares, and ORA zone parking spaces, with payment, whether blue or orange. These are policies to change mobility in the Valencian capital by transforming urban spaces into new pedestrian zones, in addition to the new ORA parking system. They have led to a reduction in free parking spaces, which are now payable in either blue, orange and now green zones.
The PP councillor, Carlos Mundina, said that "the only thing the cameras in Ciutat Vella have been good for is that Mayor Ribó and his PSOE partners have continued to make money at the expense of the city's residents. It is the same thing that has happened by extending the ORA at midday, from 14:00 to 16:00, and an extra hour at night until 21:00."