One of Valencia's most prominent tourist attractions, L'Oceanogràfic, rakes in more than a million visitors every year. What many don't know is the extent to which this popular aquarium fights for the conservation of its inhabitants. Isobel Heal reports…
Spanning an incredible 110,000m², L'Oceanogràfic is recognised as the largest aquarium in all of Europe. A visit can easily take all day as it plays host to around 45,000 animals from over 500 different species. The aquarium happily takes advantage of its coastal location as it houses its marine life in tanks full of fresh water pumped from the nearby Malvarrosa beach. Since its opening in 2003, L'Oceanogràfic has used its 42,000,000 litres of water to host its many animals in a grand total of nine separate two-tiered underwater towers. Helpfully, these are divided into geographical sections to give the impression of actually walking through each of the seven seas.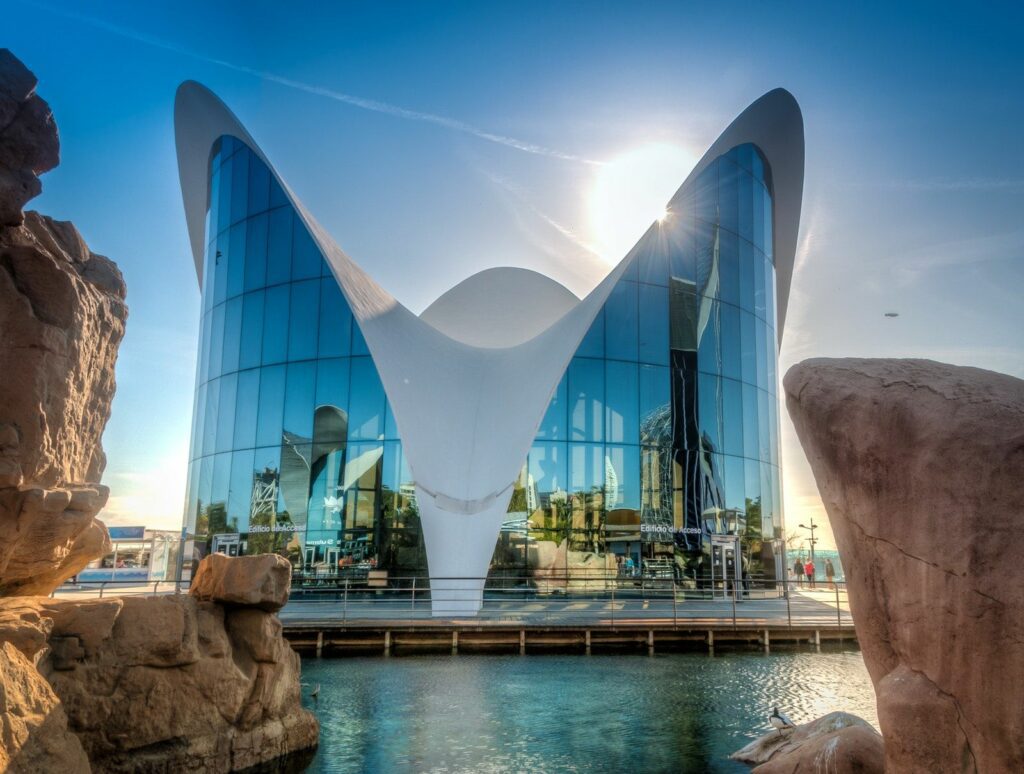 Oceanogràfic's Achievements
Not only is L'Oceanogràfic the largest European aquarium, it also boasts the longest underwater tunnel in Europe. (A tunnel in an aquarium, of course – longer than the Eurostar would be quite the feat!) A visit here can therefore result in the surprising experience of having a shark treat you like a seabed plant and swimming right over your head. Perhaps somewhat less terrifying, L'Oceanogràfic's other claim to fame is Kylu: the first beluga whale born in Europe. A lot of European firsts for one aquarium…
Commendably, the aquarium doesn't only house animals for exhibition. Through its eponymous program Fundación Oceanogràfic, the aquarium intends to improve the care and well-being of aquatic wildlife. L'Oceanogràfic prides itself on educating its visitors and working towards developing the conservation of marine life and its natural habitats. They are undeniably making important steps in the effort to protect ocean life from climate change and other aquatic threats. The aquarium's most prominent partnerships are with Banca March and Caixa Popular, with the intentions of improving conservation and endangered ecosystems worldwide.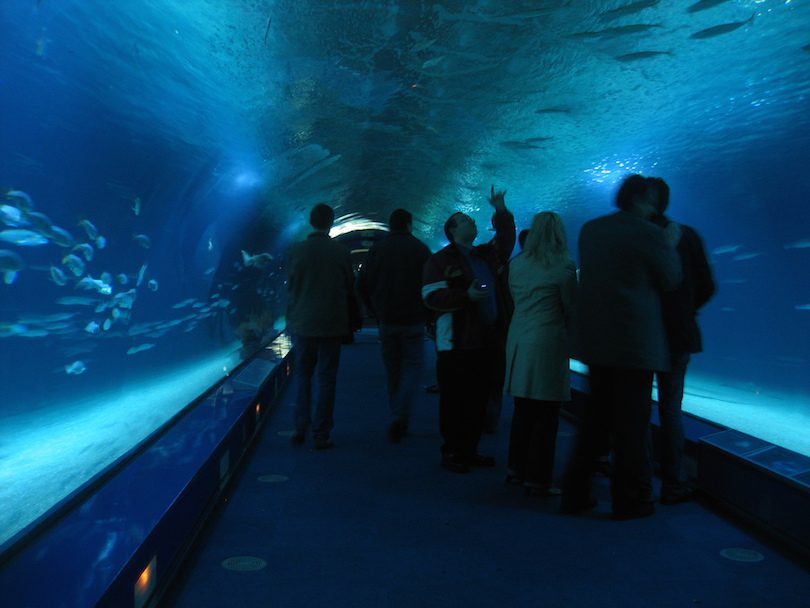 Oceanogràfic's Collaborations
L'Oceanogràfic's collaboration with Banca March uses the Mediterranean Found fund to develop the program Project Poseidon. This project aims to protect one of the world's most endangered ecosystems: the Posidonia Oceanica Meadows. More commonly recognised as Neptune Grass or Mediterranean tapered, the seagrass forms large underwater meadows. Mostly people know it for its free floating fruit; the 'Olive of the Sea'. These meadows are crucial to Ibiza and Formentera's ecosystems, with a single 100,000 year old plant stretching 8km between both islands. As is common with environmental damage, the plant most affected is also the most equipped to fight against climate change. In this case, Posidonia Oceanica is the best aquatic plant at absorbing the carbon we emit into the atmosphere.
Unfortunately, as a consequence of trawling, overfishing, and increasing water temperature, these meadows are facing a serious threat. L'Oceanogràfic and Banca March are currently developing an app using cartographic studies to inform users of the different seabeds. This is in the hopes of reducing damage to these amazing plants and promoting healthier fishing habits.
'El Mar en tus Manos' is the brainchild of Fundación Oceanogràfic and Caixa Popular helping teach aquarium visitors about conservation. This is through an educational experience and the improvement of the atrium to ARCA del Mar. The collaboration spearheads many projects for clearing beaches and natural spaces in order to protect and conserve marine ecosystems. They also head several outreach programs relating to the environment and promoting of awareness in regards to threats to marine life.
Conservation Projects
L'Oceanogràfic's two most well-known conservation projects are the rescue and recuperation of turtles, and the research and bio-education of dolphins. Both are undertaken with the goal of developing more effective tools and programs against the effects of climate change.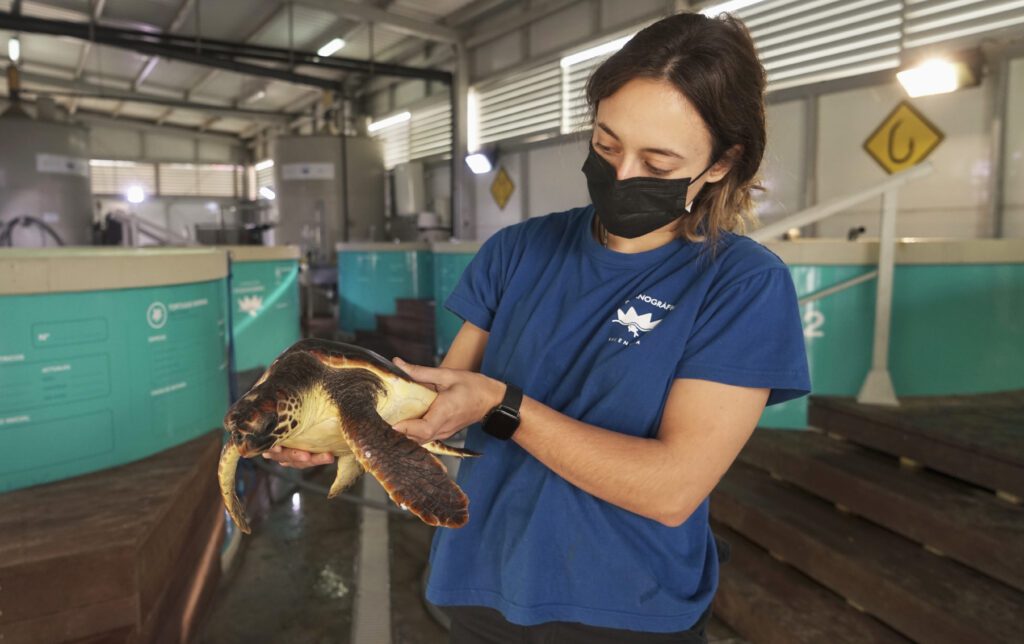 Turtle Rescue
Through the Fundación Oceanogràfic, satellite signal transmitters are attached to turtles' shells, allowing scientists to check on their recovery and location. The foundation also sponsors the ARCA del Mar; a hospital run by Oceanogràfic's vets for the recovery of turtles. For around 70 turtles per year, the veterinary team can perform lifesaving treatments and provide time away from oceanic dangers. Thanks to the foundation, the team can administer vital blood tests and ultrasounds, search for and guard nests, and ensure their general health of the turtles. All too frequently, turtles gravely miscalculate their nest building. As a result of their heavy weight and the depth of their nests, digging one can be an exhausting experience. Often, they don't manage to build one in time, and the nest is swept away by the oncoming tide. Having to start over can prove too much, even for such a skilled creature.
However, a quick call to 112 from anyone who happens upon a nest-building turtle can notify the Red de Varamientos. They can find and rescue struggling turtles, and incubate their eggs at the far safer location of the Oceanogràfic aquarium.
A huge achievement from Oceanogràfic this year was that on 20 September, the first sea turtle (Caretta Caretta) was born in an Oceanogràfic incubator. This is the only registered nest in Spain. Out of the 31 eggs in the facility, it was sadly the only one of the two fertile eggs to hatch. The turtle weighs a tiny 13 grams, and will participate in the 'Head-Starting' program for recuperating and re-releasing animals back to their natural habitats. We wish the little one luck…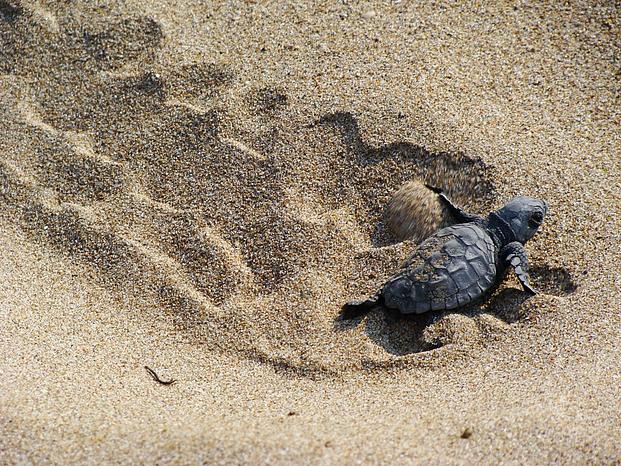 Oceanogràfic's Dolphins
Remarkably, an incredible 26,000,000 litres of the aquarium's water is in the dolphinarium alone. This makes it, you guessed it, the largest dolphinarium in Europe. With a cruising speed of 25km/h, the Oceanogràfic bottlenose dolphins offer bio-educational exhibits every day to grandstands of 1,500 people. Through the aquarium's development of spirometry tests on dolphins, the team at Oceanogràfic are able to assess the health and wellbeing of their dolphins far more effectively. Investigators from the Fundación Oceanogràfic, in collaboration with IDIBAPS (the August Pi I Sunyer School of Biomedical Investigations) have developed technology which "detects, determines and quantifies [these] types of lung ailments in a more precise, faster and non-invasive manner" (Alicia Borque of the Department of Investigation for the Fundación Oceanogràfic).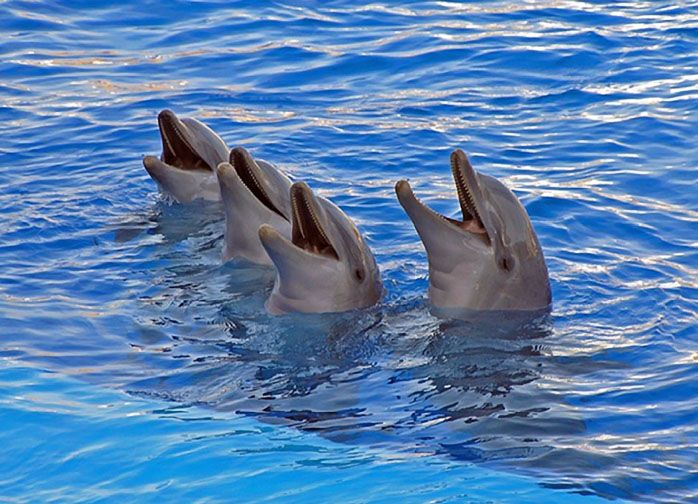 Their educational show also details their creation of a technology which will allow them to track dolphin's feeding habits. Such technology is essential as with rising sea temperatures, dolphins are having to dive further and exert more energy in order to feed as fish are moving deeper. Given that dolphins cannot breathe underwater, this can often prove fatal for them if they underestimate the dive for their food and cannot resurface for air. Hopefully, Oceanogràfic's promising prototypes can help marine biologists understand exactly what needs to happen to help these animals.
As Europe's largest aquarium, Oceanogràfic is certainly setting a shining example for others to follow. With such an unwavering focus on oceanic threats, they are undoubtedly at the forefront of the fight against the effects of climate change on marine life.
• General admission is €33.70, with reduced admissions available; under-fours go free. Find out more at https://www.oceanografic.org/