Valencia Life does a deep dive on must-see landmarks in Valencia's dry river bed, El Turia. Daniel Hazelhoff reports…
Valencia is a historical city of arts and culture and is home to the dry river bed of El Turia. From the old structures such as mediaeval bridges and rich history to futuristic architecture and expanding green areas, there is no shortage of spots for any new residents, or tourists to visit and enjoy.
These past years Valencia has been on a mission to be an example for green and sustainable living. As the European capital of smart tourism and also the world capital of design, Valencia has a lot to live up to. You can see examples of Valencia's progress in the many recent expansions of green areas and urban lungs. Today, Valencia Life is focusing on the biggest green area of them all, Turia Park, Valencia.
Turia Park, Valencia
The first spot that comes to mind is El Antiguo Cauce del Río Turia. Here, locals and non-locals alike gather with friends and family for picnics, live music, or just a jog in the park. Following the perimeter of the city centre, this landmark is one of Europe's largest inner-city parks. From bicycle lanes to vast green pastures, the river bed is a must-see. Whether you are into running, or just want to grab some manchego and jamón serrano for your snack board, along with a quaffable bottle of wine and some company, the river bed is a place of both health and leisure.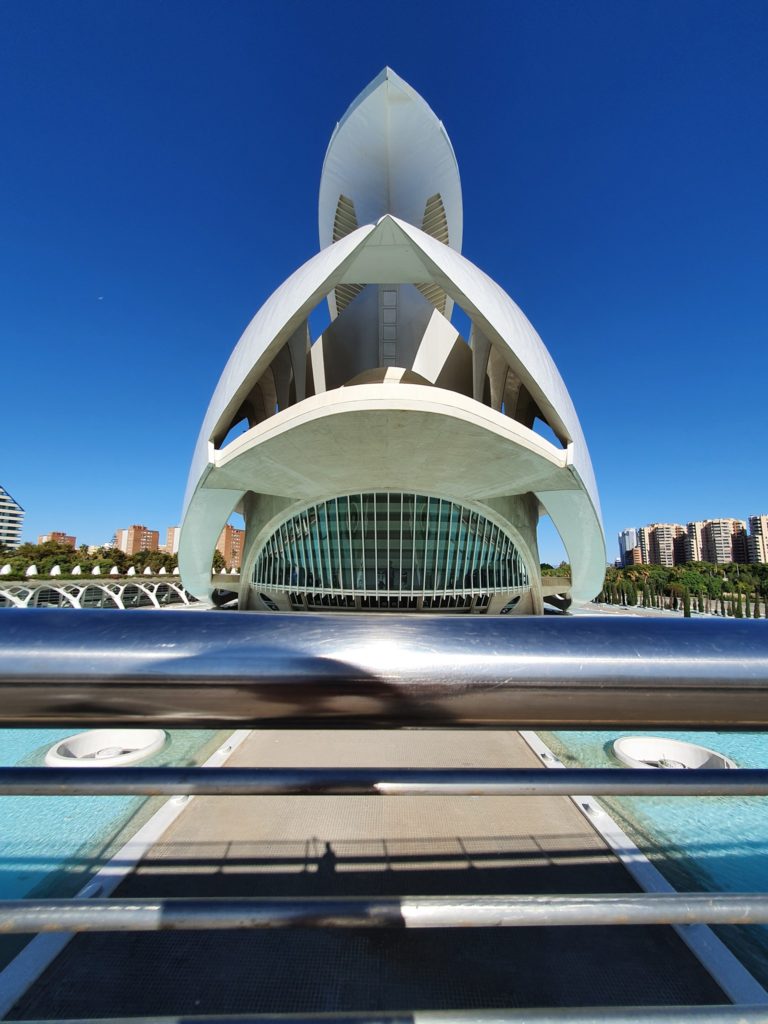 It could've been a motorway
After the flood on 14 October 1957, where 81 people tragically lost their lives, the city council diverted the river. Until Spain became free from the grasp of fascism in 1975 there were several different ideas as to what the empty river would become. A freight motorway for lorries to reach the port was the leading proposal. The people rebelled, however, and in 1986 the area became a large park, the one we know and love today.
This historical landmark, bred from tragedy, is now an emblematic element in Valencia and lives fondly in the heart of all Valencian citizens. People celebrate birthdays here and children take their first steps here. Live music is also a big part of the river's heartbeat.
Where this ancient river has lost its water, it has gained life in a new form. The river is divided in sections, all seamlessly connected, and home to must-see landmarks, such as the Palau de La Musica and the Gulliver Park. New architectural marvels stand within its old channels, such as Santiago Calatrava's iconic City of Arts and Sciences.
The City Of Arts And Sciences
Whether you're a fan of Calatrava's work or not, there's no denying the magnitude and impressive nature of this project. The City of Arts and Sciences is a collection of buildings that host an Imax, a science museum and an opera house among other unforgettable spots. Calatrava's designs are in stark contrast to the more ancient city of Valencia that surrounds it. Here you'll find futuristic architecture that has been featured in many series and films.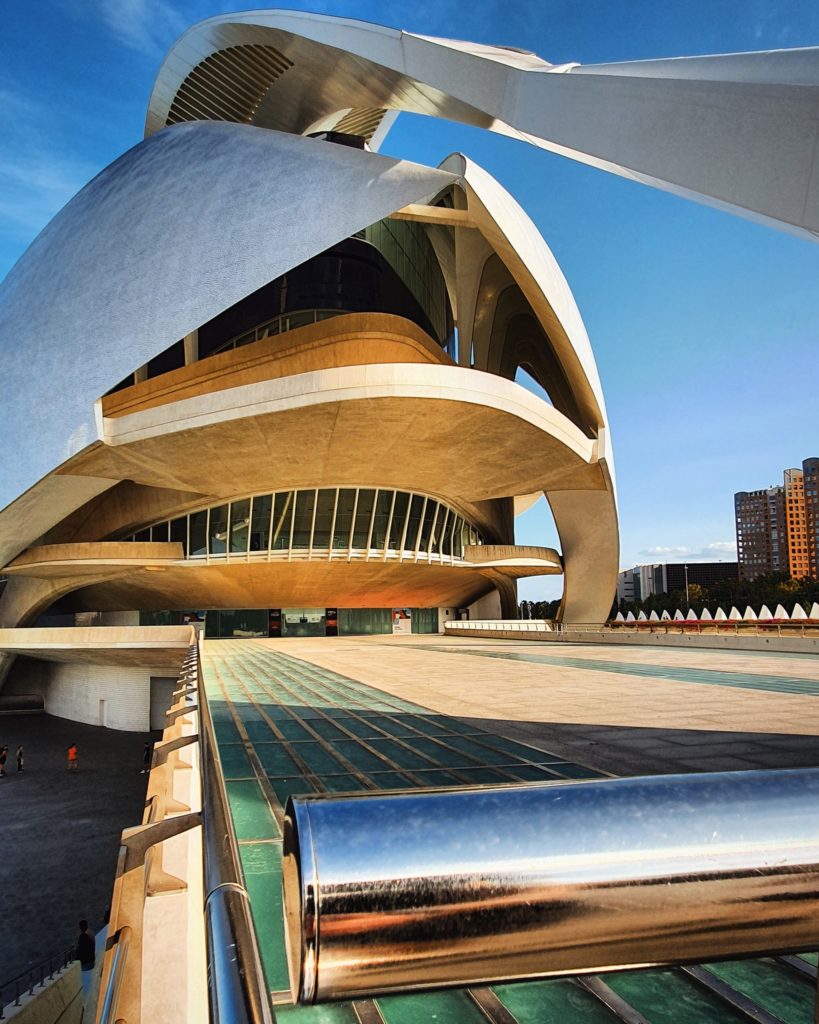 As seen on screen
Movies such as Doctor Who, Tomorrowland, Westworld, Bill and Ted Face The Music, and critically acclaimed series Westworld all feature scenes filmed here.
The City of Arts and Sciences is a collection of buildings, all with their own individual purpose.
El Museu de les Ciències Príncipe Felipe is a must-see spot for those with young ones. The interactive science museum makes learning fun and is a great stimulus for young minds.
El Palau de Les Arts Reina Sofía, another incredibly impressive landmark, is where you can enjoy the opera, and theatre.
The Hemispheric is an IMAX and planetarium, a wonderful experience for the curious mind, and cinephile. Here you can enjoy documentaries, or gaze at a projection of the cosmos in which we dwell.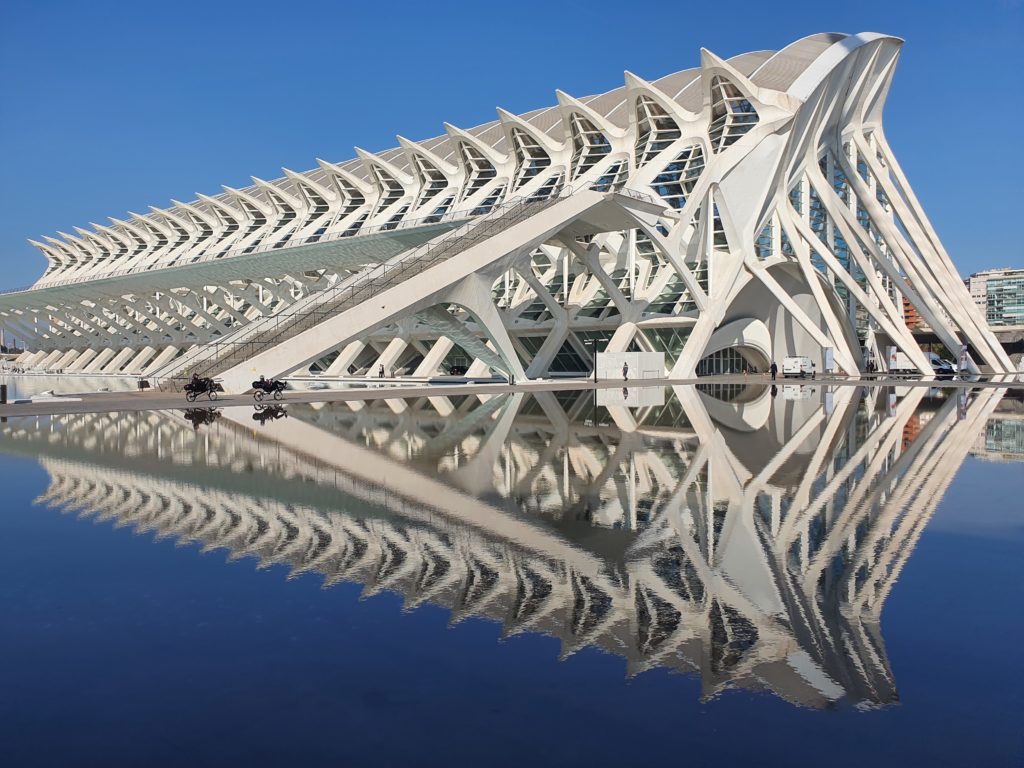 The Umbracle is a walkway and garden that one can stroll through leisurely on any of Valencia's more than 300 days of sunlight.
The Oceanografic is Valencia's aquarium. One of Europe's largest and most intricate examples of marine life is available for all to see. Visitors can walk under the pools and tanks to observe the sealife and animals using the Oceanografic's submerged tunnels.
The Àgora, a multifunctional space that hosts events, is surrounded by pools and gardens and is a wonderful place for a stroll. Its elliptical shape is highly distinctive.
Palau De La Musica
This spot sits on what would have been the old edge of the river. The Palau de la Musica was inaugurated on 25 April 1987 and was designed by José Marí Garcá de Paredes. Its halls hold up to 1,781 viewers and it overlooks a massive fountain within the dry river bed. This must-see location is both an iconic structure and the heart of culture and music.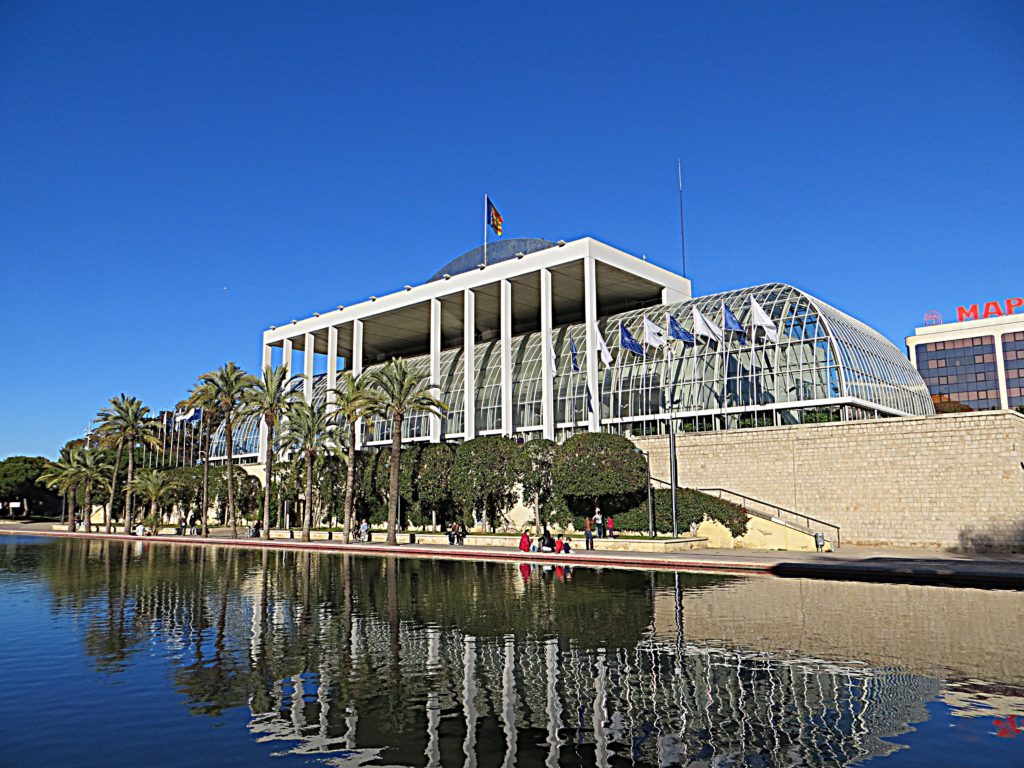 During any day, you can find adults and children alike enjoying the surrounding areas of the Palau De La Musica. Kids learning to skateboard, adults jogging along the river bed, and couples listening to the sounds of water rippling into the fountain and enjoying the sun, are common sights to behold.
Throughout the year, open-air events take place in its gardens, where the sounds of jazz and other genres can be heard echoing pleasantly through the river itself.
Within the walls of the building, operas, orchestras, and concerts in general happen regularly. Musicians such as pianist Javier Perianes, or resident cello artist Pablo Ferrández can be heard playing their music in must-see events for the people of Valencia all throughout the year.
Gulliver
This site is a family-friendly marvel. Based on Jonathan Swift's book Gulliver's Travels, written by Jonathan Swift in 1726, the Gulliver park is an art piece and also a playground in its own right. For those with young ones, you can not miss this spot. The park is the body of Lemuel Gulliver, the protagonist of Swift's book. The giant is laying down in the centre of an oval-shaped park. Children can run up and down his body, using the groves and wrinkles in his clothing as slides.
This innovative design for a children's park is one of Valencia's main attractions, especially when it comes to Turia Park.
Built and inaugurated on 29 December 1990, the park was a joint project between architect Rafael Rivera and the falla artist Manolo Martín, and it was also designed by Sento Llobell.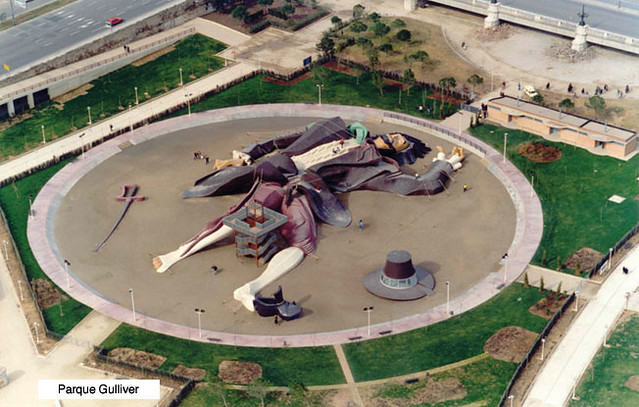 This curious location is right next to a tandem-style bike rental spot, perfect for family outings and days of leisure.
Wherever your interests may lay, what is certain is that Turia Park in Valencia can sate your needs, from arts, science and culture, to picnics and health-oriented activities. So make like the Valencians and take a stroll in one of Europe's largest inner-city parks.
Valencians could legitimately say with pride that Turia Park is the eighth wonder of the world…
For more news in Valencia take a look HERE.