It was Spain's own version of the UK acid house revolution that drew clubbers from all over Spain to Valencia. La Ruta del Bakalao exhibition at IVAM, called La Ruta Gráfica, commemorates this explosive movement. By Eugene Costello
It was an explosion of music, youth culture and, later, massive drug-taking that became famous across Spain, rivalling the reputation of Ibiza's Café del Mar scene. But while many recall the later days of La Ruta del Bakalao, it's beginnings were more about the music than the drugs. Though there would be plenty of that, later.
In his excellent article for the Guardian 'Cod Is A DJ', journalist Agnish Ray headed down to El Saler, where it all started. Says Ray, "On Carretera de El Saler, a highway leading through the Albufera natural park half an hour from Valencia, the road is flanked by paddy fields growing rice for paella. Tourists ride bikes, and horse-drawn carts plod around the land as I head towards an old barraca, an adobe farmhouse with sloping roofs, traditional in Valencian agriculture.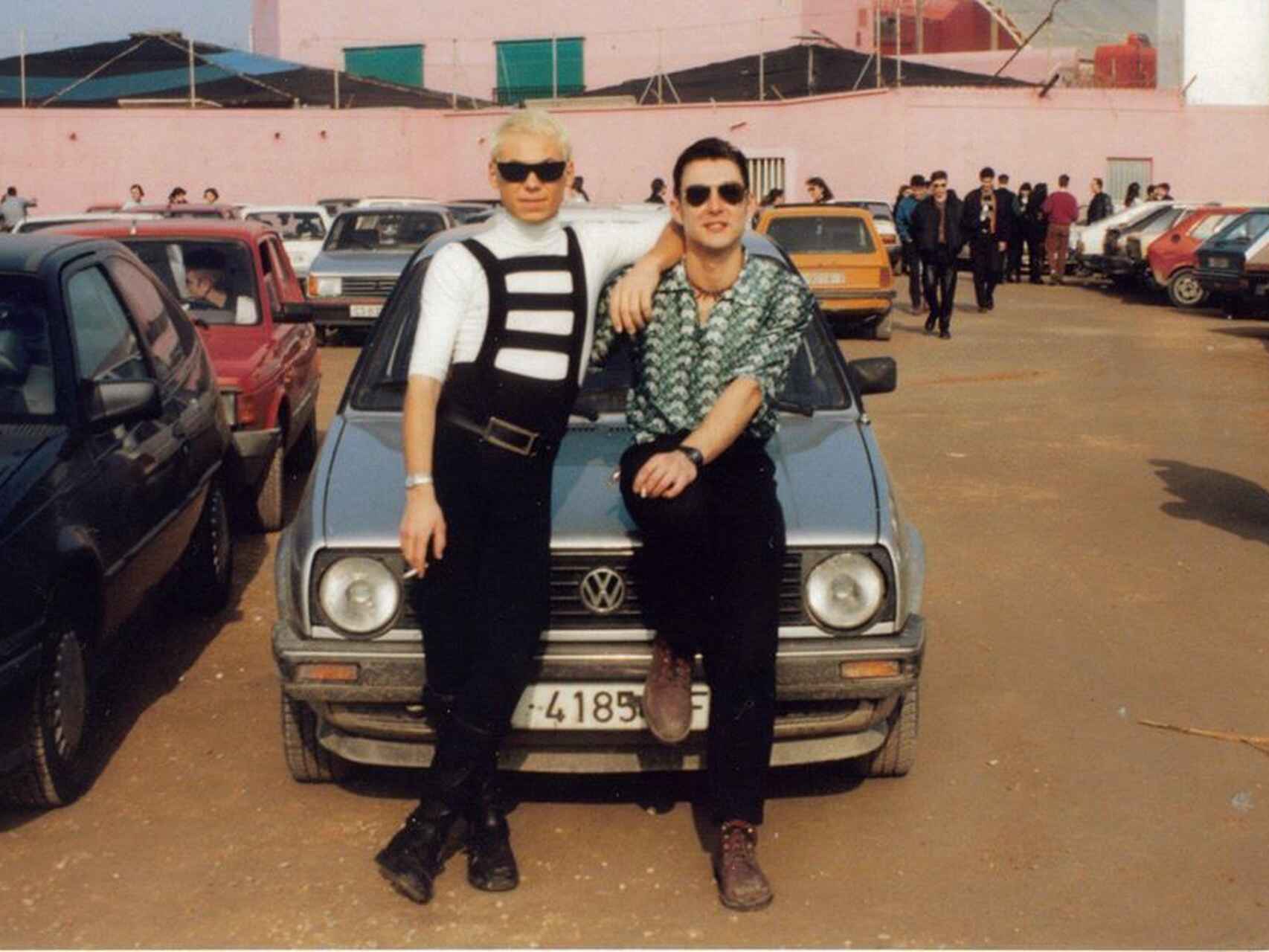 "It is hard to believe that this was once one of Spain's wildest nightclub scenes, home to bakalao, a relentless Eurodance sound that drew partygoers to Valencia from across the country and beyond. Also known as Ruta Destroy (destroy route), a hint at the scene's extreme reputation for having it large, mention bakalao to Spaniards today and they are just as likely to go misty-eyed in reminiscence as grimace in disapproval: iconic for some, ill-famed for others, the movement would make but also mar Valencia."
The heart of the hedonistic movement
The building Ray visited was the very heart of the Ruta del Bakalao, called Barraca. By coincidence or otherwise, this is the title of a novel by Valencia's great man of letters, Blasco Ibañez. Ray got to speak to Barraca's resident DJ from the start of the movement in the 1980s, Carlos Simó. While elsewhere DJs played disco and pop, Simó championed mainly British acts such as Pink Floyd, Sex Pistols, Led Zeppelin and new-wave icons such as Ian Dury.
Simó would go to London to buy records. Says Ray: "Barraca quickly became a gateway for international music unheard elsewhere in Spain… Come the end of the decade, British bands such as James, Inspiral Carpets, the Stone Roses and Happy Mondays would grace his stage."
Simó tells Ray that there was more to Barraca than simply music. Nights would include acts by drag queens and experimental theatre groups. Soon, other clubs opened nearby, notably Chocolate, Espiral and Spook.
Hedonism allied with diversity and inclusiveness proved an intoxicating draw. Revellers would come from as far as Madrid – drug-related fatal crashes were reported – and in 1993 a documentary by Canal+ painted a grim picture.
Says Ray: "It followed busloads of aggressively hyped-up youngsters hitting club after club with dilated pupils and grinding teeth; promoters were shown dealing cash in hand and popping pills to stay alert through the weekend. Spain's parents watched in horror."
He adds: "With La Ruta's car parks packed every weekend, many came with their own drinks and sound systems to keep the party alive outdoors in between the clubs – a custom known as parkineo. As authorities cracked down on road safety and outdoor raves, driving out here for wild weekends became increasingly unfeasible, which meant this scene's days were numbered."
Reliving the glory days at IVAM
Now, the Instituto Valenciano de Arte Moderno (IVAM) in El Carmen has put together an exhibition featuring original posters and other items relating to La Ruta del Bakalao. Called La Ruta Gráfica, this weekend is your last chance to see it.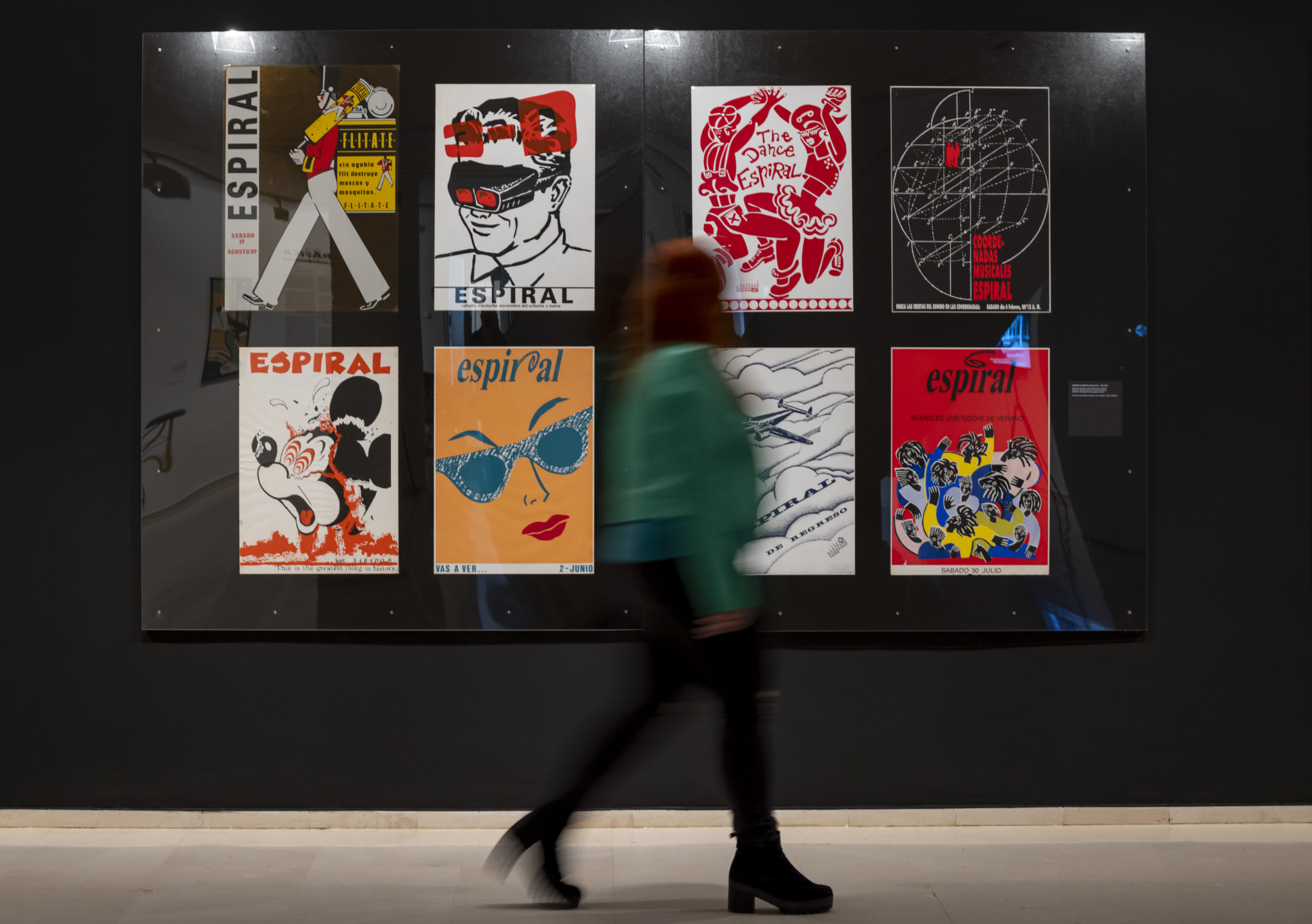 Says IVAM, "The point of departure for the exhibition walkthrough is Valencia's long-standing tradition in comics and illustration, connecting with the arrival of modernity in music and aesthetics in the eighties, and ending up in the digital technologies that defined the final phases of the phenomenon.
"The exhibits are supplemented with numerous interviews with the various agents involved in the design process—designers, artists, printers and cultural managers—along with a selection of classic posters and merchandising from the time."
So take some air-conditioned shade from the heat this weekend and learn about this culturally huge movement for Valencia. This is your last chance; you have been warned.
'La Ruta Gráfica', Instituto Valenciano de Arte Moderno (IVAM); Calle de Guillem de Castro, 118, 46003, Valencia; 10am – &pm, Saturday 11 and Sunday 12 June; www.ivam.es