Welcome to the ranch – but there's nowhere to keep your horse. Tash Aleksy explains…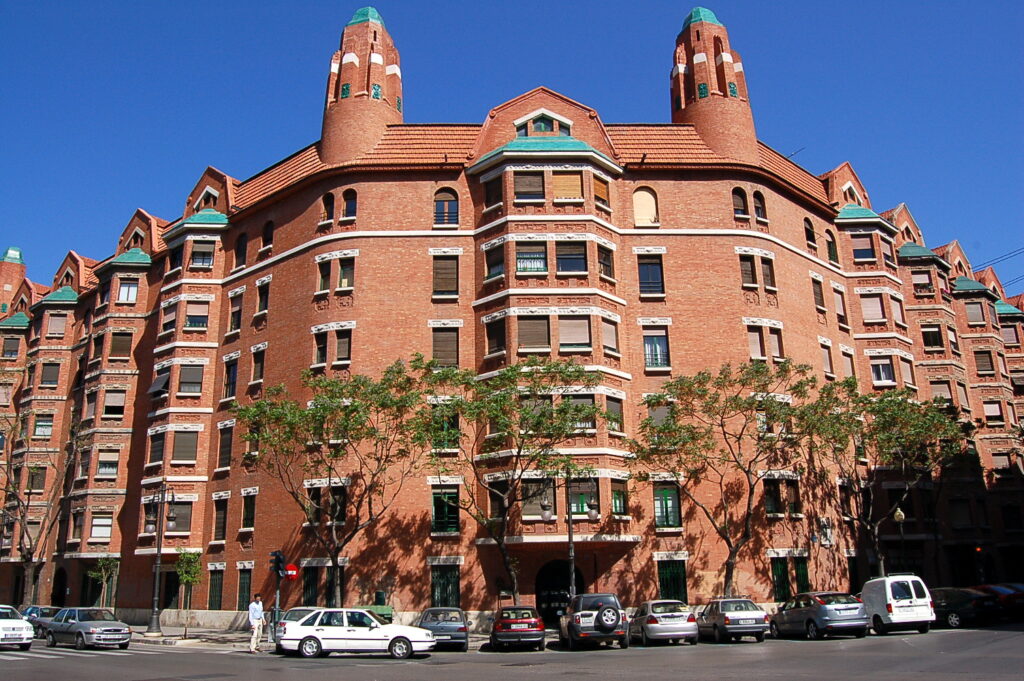 The red ranch? No. La Finca Roja is a Valencian Art Deco building which serves as a landmark in Valencia. When a friend of mine went to view a vivienda (residential property), he was surprised to find that in place of acres of sunkissed land and the odd sheep, La Finca Roja is actually a block of pisos (flats) in the middle of the city.
Where did the confusion come from? A finca, anywhere else, is indeed a ranch-style property. But in Valencia, a finca is a block of flats. Joe had arranged to meet the estate agent en el patio, but couldn't see one of those, either. He wandered around the block. The penny finally dropped when he found the estate agent waiting nervously at the main entrance to the block. "El zaguán está recién reformado -" …The what now? The zaguán is the main hall of a block of flats, but as the estate agent was already at a loss, he advised Joe to take the lift while he took the stairs and meet him en el quinto piso.
Joe got off on the second floor with a premature sense of accomplishment. He must have dodgy knees, he thought after a few minutes. Peering over the stairwell, he started to suspect the inmobiliario (estate agent) had ghosted him. Quinto PISO, the inmobiliario affirmed when he appeared, wide-eyed, neck jolting forward and pointing upwards. It turns out that piso is another word for planta (floor). PUERTA cinco NO, puerta 21, insisted the inmobiliario with evaporating patience.
Up they went in the ascensor (lift), the inmobiliario already having done enough steps for that day. A bag of rubbish adorned one of the neighbouring doors. Joe learned from the inmobiliario's incomprehensible muttering that it was a social faux-pas to leave a bag of rubbish even for one minute in the rellano (hall). He fell in love with the terraza, which you may know as the outside seating area of a bar or restaurant. Joe now knows it is an exterior space whose walls form part of the structure of the building, whereas a balcón is an additional feature to the façade of a building.
If you're looking for typical Spanish and few expats, have a drink in the barrio (neighbourhood) where La Finca Roja is.
And if you see Joe, PLEASE do tell him to stop skiving his Spanish lessons…
Tash Aleksy runs Spanglish City – this offers online Spanish classes via Zoom in a flexible, pay-as-you-go format. Well-prepared, varied classes in the comfort of your own home. Visit www.spanglishcity.com/