A new bike lane joining Valencia city to Burjassot in la Huerta del Norte of Valencia is now open…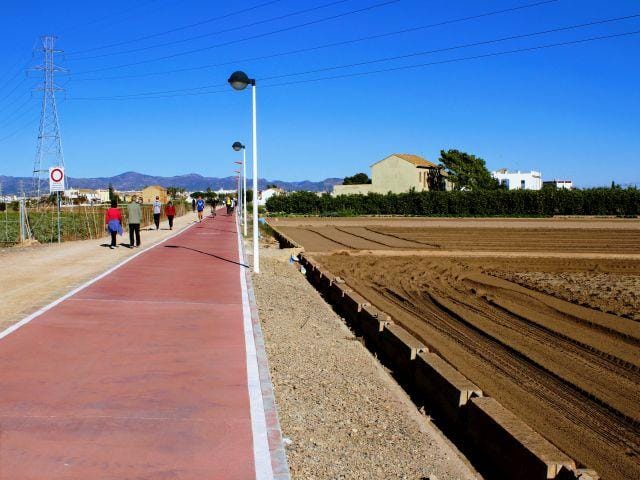 The socialist government's Minister of Territorial Policy, Public Works and Mobility, aptly named Arcadi España, has also revealed plans to create a bike path from the city to Tavernes Blanques.
Speaking to Horta Noticias, he said, "The fight against climate change is an essential commitment in the Valencian government's agenda. Therefore the bike lanes will link the city to the northern villages for cyclists"
The lane begins at Ronda Norte in Valencia and finishes at the beginning of the town bike lane in Burjassot. The bike lane to Tavernes Blanques will involve removing a lane of traffic by the curb. It will run from the intersection of Avenida de la Constitución and Avenida Hermanos Machado to Tavernes Blanques.
Burjassot bike lane – It is more than just exercise
The minister added, "A bike lane must be more than a place for leisure or sport. It must become a means of transport to the workplace or school."
The Valencian government has invested hundreds of thousands of euros into the bike network. The aim is to reduce traffic pollution and encourage sustainable urban and inter-urban mobility. Home rentals are still high in the city. So, more and more people have opted for the cheaper, quieter villages to the north with a reasonable commute into Valencia's city centre.
For those who enjoy longer bike rides, the lanes will create safer, faster routes to places that were typically harder to get to. It is hoped that before long, Valencia will have a green cycling ring, enabling cyclists to ride around the whole city without having to join traffic at any point and further improving an already excellent cycling infrastructure.
Here at Valencia Life we keep you up to date with all the latest news in Valencia.