One of Valencia's most famous sons was the artist José Benlliure. On his return here from Rome in 1912, the artist bought a house in El Carmen. He turned it into an oasis of impeccable taste that will surely entrance you…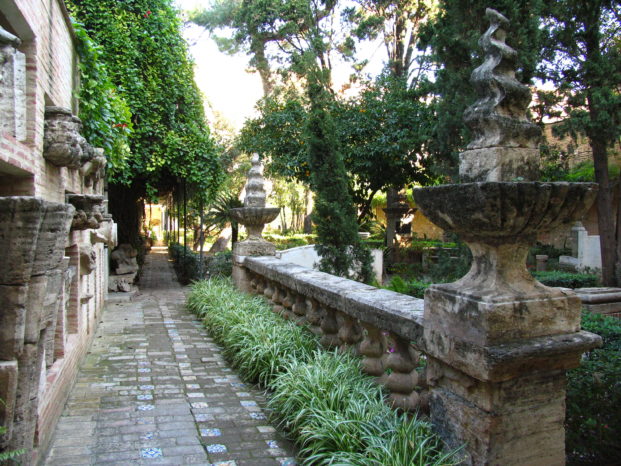 José Benlliure y Gil (1858-1937)
Born in the Cañamelar district of Valencia, on a street that now bears his name, José Benlliure was a talented painter from an early age. This talent enabled him to study at the Spanish Academy of Fine Arts in Rome.
His painting La visión del Coliseo, the view of the Colosseum, won first prize in the National exhibition of 1887.
In 1912, upon his return from Rome, having held the post of Director of the Spanish Academy since 1903 in the Italian capital, Benlliure bought a house in the El Carmen neighbourhood in the centre of Valencia.
Benlliure furnished the house beautifully and set up his studio in the building. The most striking changes were in the garden. Which was decorated in Valencian style using cobbled alleys, flowers, ceramics and limestone seating. The garden contains a sculpture of his father, also a painter, and of Benlliure himself. As well as striking Austrian and Italian furniture inside, paintings by Benlliure and other artists' work are on display.
The house is open to the public every day except Monday. The entry fee is €2 for adults and €1 for children.
The Benlliure Museum is located in Calle Blanquerias 23, 46003, Valencia, and remains a little-known gem in the city. Other paintings can be found on display in the Museum of Fine Arts on Calle de San Pío V 9, 46010, Valencia.
Here at Valencia Life, we keep you up to date with all the latest goings on in the Valencian art scene.