The high-speed rail project from Valencia received a shot in its arm this week when it was announced that the "Italian AVE" will connect Valencia and Madrid from November, says Eugene Costello
A new high-speed rail service will start between Madrid and Valencia this. ILSA is an Italian-Spanish rail service, and from November, will start running the service under the brand name Iryo.
The Iryo trains, owned by ILSA, will begin to run along the Madrid-Zaragoza-Barcelona and Madrid-Valencia corridors. The company will compete in these sections with the other two large companies in the sector, Renfe and French-owned SNCF.
This high speed train from Valencia is good news for consumers. Who also began to benefit from more competition on this route from AVLO this year.
The start date of November 2022 is more than a year ahead of its previously stated plans, says ILSA president Carlos Bertomeu, showing encouraging belief in the importance of Valencia, Spain's third city, in future infrastructure plans.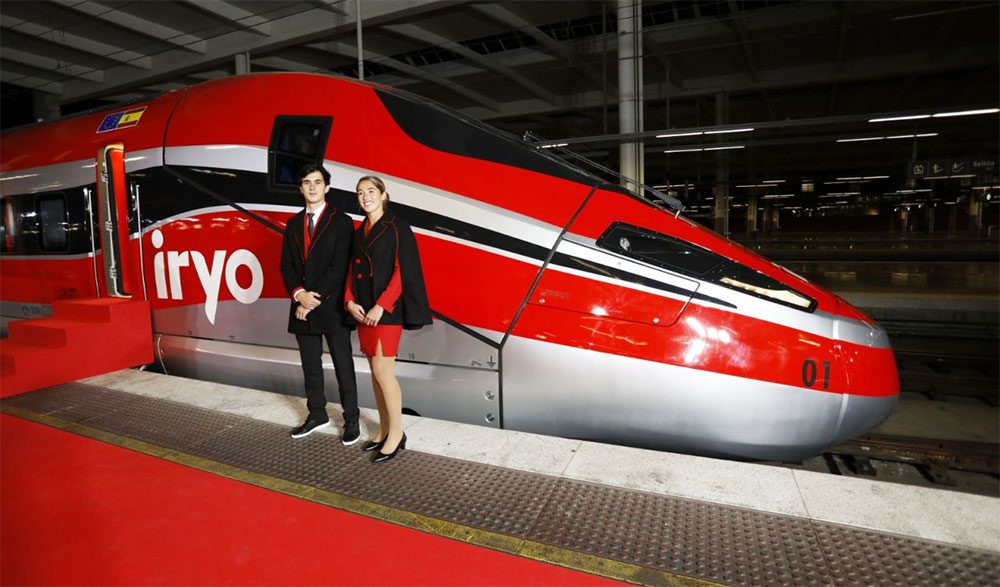 In addition, Bertomeu says the company is to continue with the expansion of the Madrid-Valencia line. Planning to include a connection with Alicante. Iryo's services will join the recently opened Avlo between Madrid and Valencia and the Ouigo project for Levante. Which plans to offer low-cost trips from the capital to Alicante starting this autumn.
Trans Iberian Express?
The next phase of the Iryo project will be the launch of the line connecting Madrid with the south. Specifically with the Andalusian cities of Seville, Malaga and Cordoba. Tests for the route with the first of them began last February, and trains are due to run on this route from early 2023. Rates are to be announced, but the company is committed to being cheaper than existing services. So it's good news for consumers.
Beyond the three existing high-speed corridors, the company does not rule out offering its services in the northwest and southwest of the peninsula if it has the necessary infrastructure. Iryo's fleet has four different security systems that allow it to circulate on all European gauges, so its plan is to reach other European countries with its services.
Bertomeu says that the ultimate goal is to carry a minimum of 30% of Spain's high-speed rail passengers.
You can keep up to date with transport news in Valencia here.