Next weekend offers a double dose of 'reasons to be cheerful', says Eugene Costello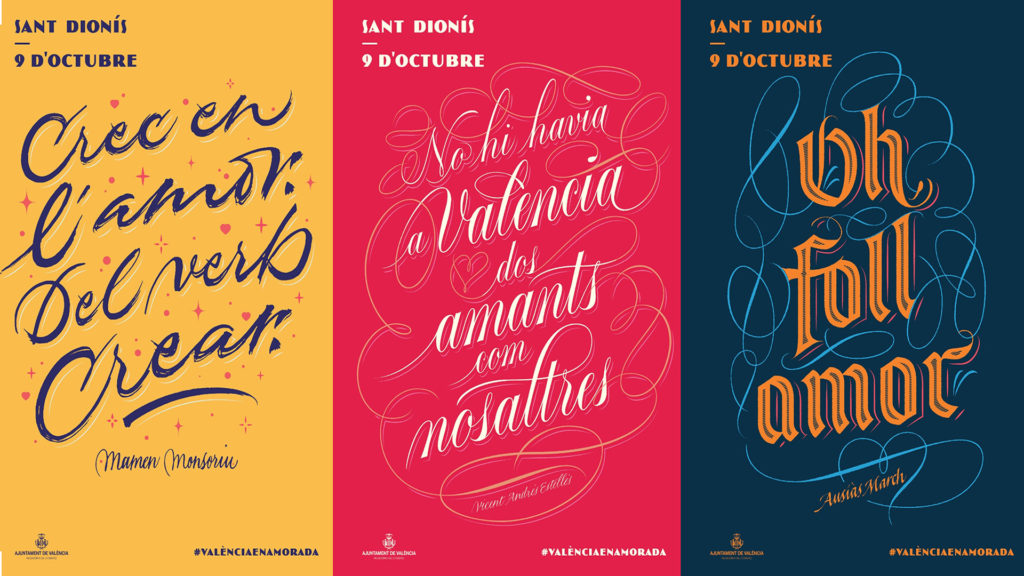 A campaign to boost trade in the city has been announced on the occasion of the feast of St Dionysius, Valencia's own version of St Valentine's Day, 9 October. For the Councillor for Trade, Carlos Galiana, "this is a very special campaign, because we at the Department of Commerce did the first one in 2015, which has become a tradition as much ours as the handkerchief, which not even the pandemic could stop."
It is a day when traditionally husbands and boyfriends show their love to their wife or girlfriend with a gift of sweets or marzipan wrapped in a "mocador", a handkerchief, but is now being elevated to include typically Valencian pastries and empanadas.
The main initiative will consist of the distribution of 35,000 trays with a ribbon to wrap handkerchiefs, which have love phrases chosen for this campaign written on the bottom.
The campaign aims to boost the sale of typical products associated with the feast of St Dionysius in the city's shops. "It is trade based on togetherness, both Valencian and love-themed, and a good opportunity to rediscover the pastries and bakeries of our city," said Galiana.
On this occasion, to promote the campaign – created by Valencian designer Joan Quirós – three love phrases have been chosen from three Valencians from different eras. From Ausías March, "Oh crazy love", from Vicent Andrés Estellés, "There were no two lovers ever like us in Valencia", and from Mamen Monsoriu, "I believe in the love of the verb create." It's a graphic campaign that can already be seen in the neighbourhoods of the city.
Another initiative that has been launched during the campaign has been to personalize with vinyl five benches provided by the Parks and Gardens service and the Town Planning service, in which different love phrases appear. As Galiana says, "we have personalised the benches with vinyl so that people can tell us their diverse love stories, because the feast of St Dionysus is not only for couples in love, it also celebrates love from a father to a daughter, from a grandson to his grandmother, a love far greater than that of other festivities.
The idea behind ​​this initiative is for people to sit on the bench, select a phrase, photograph it and send it through their social networks with the hashtag #VALENCIAENAMORADA
At the same time, to show Valencian tolerance and diversity, Valencia Rail (Ferrocarrils de la Generalitat de Valencia, or FGV) has installed the colours of the LGTBI rainbow flag at Xàtiva station on Metrovalencia and Luceros station on the TRAM d'Alacant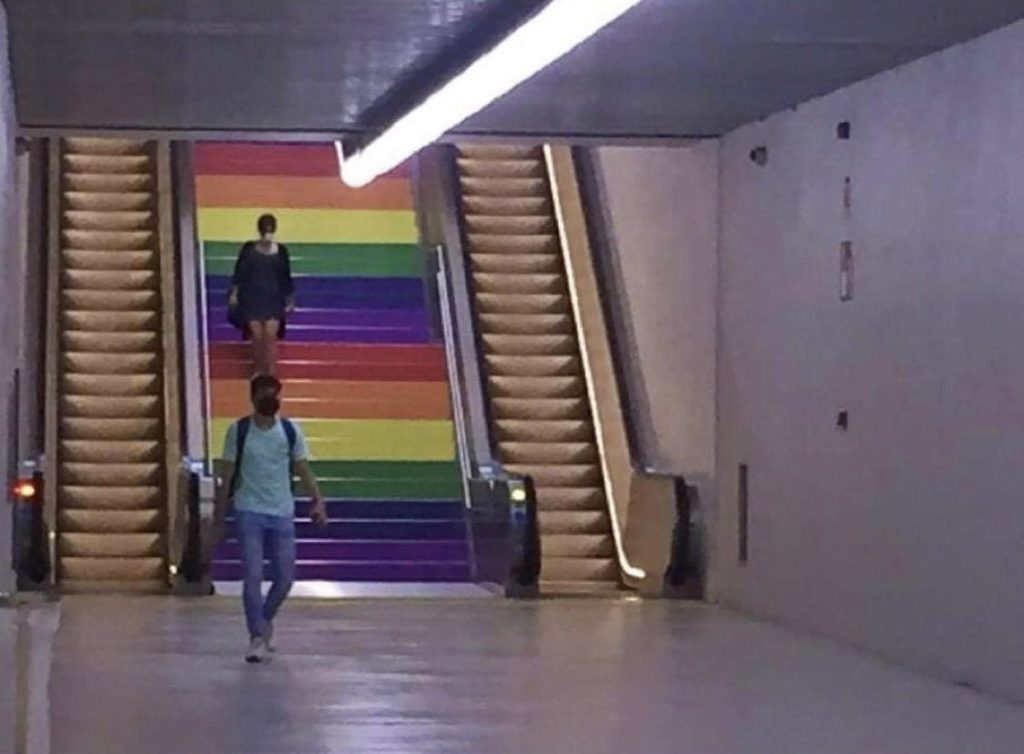 It is a permanent installation to show support and enhance visibility of this group.
It is an initiative that the public company carried out temporarily on previous occasions and that now intends to be permanent, as a show of support for all people, whatever their sexual preferences or gender.
FGV has asked the company in charge of managing advertising spaces for Metrovalencia and TRAM d'Alacant that these stairs be permanently themed with rainbow colours, thereby removing them from the available collateral for commercial sponsorship.
In the case of Valencia, coinciding with the Pride celebration in 2021, two staircases of central stations were themed for the first time and, thanks to good reception of the initiative and after receiving suggestions from users, FGV decided to carry out a permanent installation in Xàtiva, the busiest station on the Metrovalencia network.