It's just over a week since Gennaro Gattuso was unveiled as the new manager of Valencia CF. Mark Pulley takes a look at how the dust has settled on what was, and may continue to be, a controversial appointment… 
The ex AC Milan, Napoli and Fiorentina coach has signed a two-year deal, taking him to the end of the 2024 season. It's fair to say the Italian is hopeful that this tenure will last a while longer than his last job. He lasted  a grand total of 23 days in Florence. Well, actually, you could say he was never actually there as he left before his contract officially began due to disagreements about transfers. It's hard to imagine that the situation as manager of Valencia CF will be any better…
Before his unveiling, support had grown among Valencia fans on social media behind the hashtag "#NoGattuso". This was partly due some historical sexist, homophobic and racist comments made by Gattuso. But aside from that, most of the anger just came from the fact he was another manager chosen by Peter Lim, the pantomime baddie owner of the club. If you count interim and caretaker managers, Gattuso is Lim's 15th manager since 2014. That's more than my local McDonald's, and whereas they like to fast-track their employees to bigger and better things, Lim just shows them the door and brings in the next.
"Son of Jorge Mendes"
The other issue fans and ex-players have about the new manager of Valencia CF is Gattuso's link to Jorge Mendes. Mendes is a so-called super agent, one with fingers in pies all over Europe and beyond. He's been Gattuso's agent for 27 years and he seems to have the ear of Lim, too. Club legend Santiago Canizares blasted Gattuso in a YouTube rant, calling him "a son of Jorge Mendes".
"So if he will be the new coach of Valencia, there's no sporting analysis going on here," Canizares stated. "Is it right for one agent to control an entire club through his coach? I don't think this is a good method."
Gattuso brushed off any concerns about Mendes during his first press conference. "This is your problem, not mine. I've never done transfers with him. But if he has a player who can be useful to us, then we will look into it."
Usually a new manager's first chat with the media is full of optimism, but tough questions kept coming for Gattuso. He kept having to play politician and avoid answering questions about Valencia's finances. "Has Lim told you about the debt?" "How many players do you need to sell to balance the books?" And many more along the same lines. Causing Gattuso to lower his glasses and sternly state "I feel like I'm answering the same question all the time. I don't know what the debts are. I don't know Valencia's debts!"
He did, though, admit to knowing the situation regarding the fans feelings towards Peter Lim. But, he made it clear that if the team isn't performing that's his fault, not Lim's. As the new manager of Valencia CF, the performance on the pitch is his responsibility. The Italian also had some kind words about the unpopular Singaporean. "I've found a president who knows the solution and the road map to fix it." Words that will undoubtedly only rile the Los Che supporters. In their eyes you're either with them, or with Lim.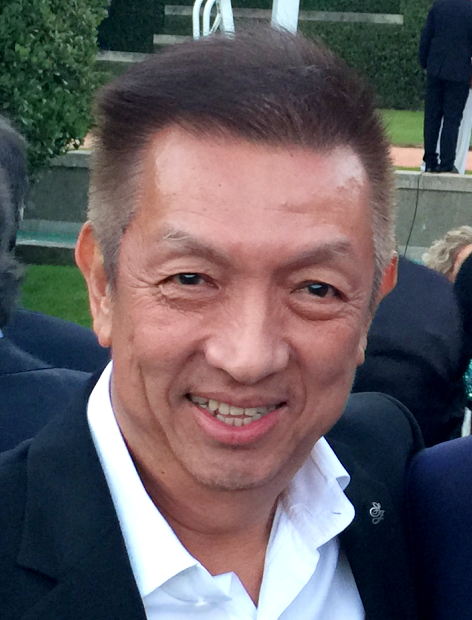 And so to the football…
Getting to the football itself, Gattuso, who has become the third Italian manager in Valencia's history, after Claudio Ranieri and Cesare Prandelli, says he wants the team to be more aggressive, to want the ball and to be on the front foot. Simply put, he wants his team to score 35% more goals than it concedes. When quizzed on what formation he'll be choosing, all he would confirm is that there would be a back four. After that, "we will see".
He knows that this is a more important year than most for Valencia, since it's the centenary of Mestalla. The 100th year that Valencia CF will play their football in the famous stadium. Of course, there should never have been a centenary. They should have moved into the new stadium years ago. But still it sits there, half-built, acting as a constant reminder of Valencia's financial problems. So rather than a reason for celebration, the centenary will just draw attention to the big white concrete elephant sitting over in Benicalap.  
Will the season end with paella or a falla?
The truth is though, even with all this said, football fans sure can be fickle at times. If the Lim-Gattuso partnership were to deliver Valencia a league and cup double next season, they would both be carried through the city and have their own paellas named after them. Now, I agree, that's all very unlikely, but tell that to the guy who put £10 on Leicester to win the English Premier League back in 2016 or backed Greece in 2004's Euros. Anything's possible in football, and maybe Gattuso's famous aggression and will to win is exactly what Los Che need. And then we can all look forward to a future that contains 'Paella Lim' on the menu of every restaurant in the city. Or maybe it's more likely we'll see burning effigies of them both outside the stadium before the end of the season. A flaming pre-Fallas protest against poor results, negative performances and the sale of star players to balance the books. I think we can all agree that's a much more likely next phase in the modern history of Valencia CF.  
• As well as covering football and helping edit 'Valencia Life', Mark Pulley also writes especially about travel – with a focus on Valencia – at thesketchytraveller.com