Prime Minister Pedro Sánchez has announced that there will be free season tickets on RENFE to encourage the switch from car journeys to public transport in order for Spain to meet its climate-change obligations and in the face of high fuel prices. By Eugene Costello

The government has announced a 100% subsidy on season ticket prices that will apply to Cercanías and Media Distancia services.
Among the most talked-about measures announced by Pedro Sánchez during the debate on the state of the nation that began yesterday is the 100% subsidy on all Renfe train travel passes for Renfe trains. Specifically, those that provide a compulsory public service: Cercanías in large urban centres and Media Distancia trains.
Until now, this discount was 50%. It is now higher in order to encourage the use of public transport. And thereby reduce the private use of vehicles in the face of high fuel prices. The latest General State Budget, in force this year, allocates just over €1,400m to the Public Service Obligation. It will apply to Renfe Medium Distance trains (those that cover journeys of less than 300 kilometres). And it will apply to suburban Cercanías routes (in urban areas), says Las Provincias.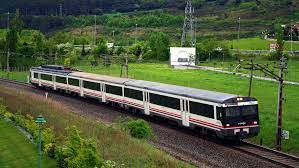 Which transport will be free?
The new measure promoted by the Government will only affect Cercanías and Media Distancia trains operated by Renfe. These are the ones that have already been receiving direct 50% subsidies since last June.
Which vouchers are not valid?
Public transport services provided by autonomous communities and local councils, such as Metro and bus services, are outside of the scheme. However, these services will continue to receive direct subsidies to reduce their prices by 30%, as announced on 25 June.
This does not include transport consortium passes that bring together Metro, EMT, EMT buses and AVE passes. Nor does it include single tickets, such as those that allow you to take a single journey on any of these.
How long will the scheme last?
In his speech yesterday, Pedro Sánchez said that the measure would apply from 1 September until 31 December 2022. In other words, all previously listed vouchers acquired in that period will be completely free.