The prestigious US magazine 'Time' has published its 50 "must-visit" cities, and Valencia is the only Spanish one to make the cut. By Eugene Costello
For just shy of a century – 2023 will be the centenary – Time magazine has been at the forefront of shaping opinion regarding politics, culture and pretty much everything else. The New York-headquartered behemoth has enormous cachet, and the Time "person of the year" is awaited avidly each year.
So when Time decided to devote an issue to the top 50 must-visit places on the planet (and off, in fact, the International Space Station is on the list), The World's Greatest Places of 2022, tourist boards around the world were on tenterhooks. Would their city make the cut?
Time used its incredible network of international correspondents to make the case for a nomination on their patch. Thankfully for Valencia, their travel expert, New York-based Annelise Sorensen, argued successfully for the inclusion of Valencia under the headline 'Design Forward'.
In a well-argued and coherent summary, Sorensen pointed to the unique blend of history, culture and futuristic design that makes living here so enjoyable for so many of us. Says Sorensen: "The ancient port city of València, on Spain's southeast coast, seamlessly integrates its innovative urban landscape with its natural one."
Sorensen points to the fact that this year, the World Design Organization has picked Valencia to be its World Design Capital 2022. This will see our city explode with a riot of events, exhibits, and a new showpiece pavilion, the Agora Valencia in Plaza del Ayuntamiento, designed by architect Miguel Arraiz.
Sorensen says: "The Mediterranean is the city's muse, evident in the innovative, water-laced City of Arts and Sciences. The latest addition to the cultural complex, CaixaForum, opened its doors in June with three exhibitions, including 'Faraón. Rey de Egipto,' which features ancient Egyptian artifacts on loan from the British Museum."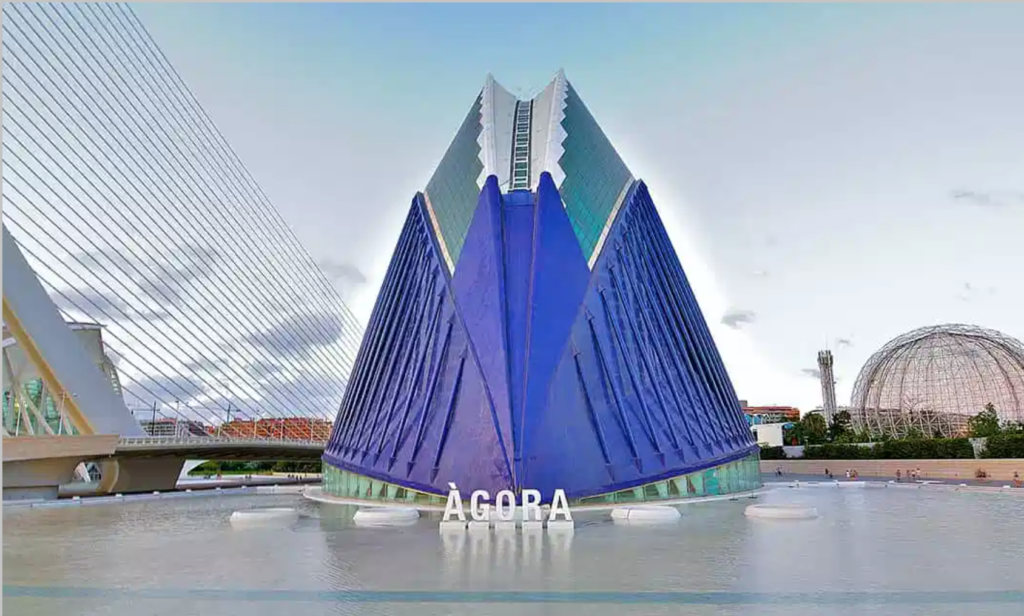 In terms of leisure space, Sorensen points to our beloved Parque Central on the edge of Ruzafa, with more than 24 acres of lush parkland, constructed on top of an old rail yard. Beautifully landscaped walks and gardens make it one of the city's most tranquil places for reflective time, and it is a triumph of its kind.
Sorensen also adduces the wonderful local cuisine to reasons for inclusion, pointing out that Valencia is the home of paella, and pointing to award-winning chefs such as Ricard Camarena (two Michelin stars), whose namesake Michelin-starred restaurant now even offers a plant-based menu.
Sorensen concludes: "Best of all: Valencia is now faster to get to, on Renfe's Avlo, a new high-speed, low-cost train."
She misses off ILSA and Ouigo, meaning greater competition leading to even lower prices, but let's not cavil. Great work to ensure our beloved Valencia is on this prestigious list…