A Fallas washout looms. After being cancelled in 2020, a scaled-down version moved to September in 2021, it looks like third time unlucky for Fallas in Valencia, with terrible weather forecast. Eugene Costello reports…
Valencia goes into Fallas Week with the worst possible weather forecast. From today to next Saturday 19, torrential rain and howling wind will be order of things every day..
Storm Celia moved into the Iberian Peninsula today (Monday 14 March), and is predicted to result in downpours and strong winds along the coast of the province of Valencia, according to the latest report from the State Meteorological Agency (Aemet). Its impact will be felt throughout the Fallas week, as reported in Valencia Secreta by Alvaro Llagunes.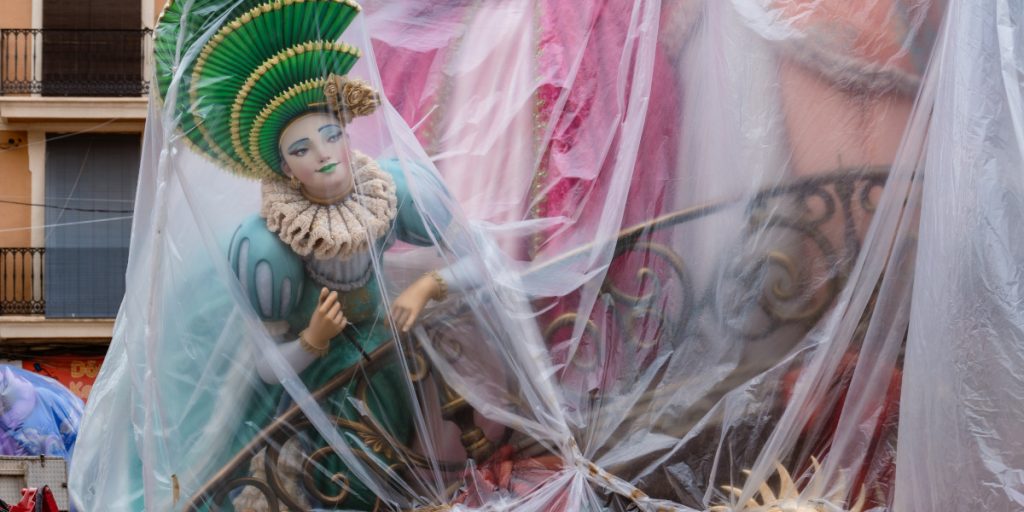 The worst of the storm is likely from Wednesday, 16 March when, having wreaked its havoc on the entire west of the Peninsula, it is planning a short break in the province of Valencia. The probability of rain between Wednesday, 16 March and Saturday, 19 March is 100%. Which therefore would appear to leave little to doubt, on the face of things.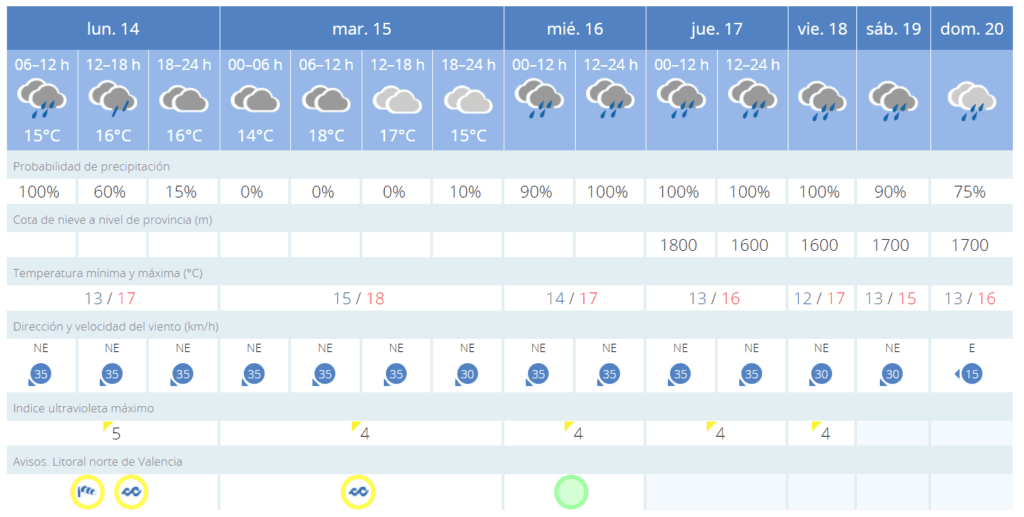 And today is looking pretty gruesome as well, with dark, moody skies and heavy rain, at least in Ruzafa.
Storm Celia makes Fallas washout likely
Aemet describes the storm as one of "great impact". It will ruin the Offering, the daily boom of the mascletás and Nit del Foc, and tragically the cremà on Saturday. It seems that the plantà will experience a truce in terms of rain between Tuesday night (14 March) and all day Wednesday (15 March), but the winds will persist. In fact, reports say the northeast wind will reach 35 kilometers per hour throughout the week. Enough to dampen and possibly even ruin Fallas but little or no threat to human life, thankfully.
Storm Celia will bring with her far lower temperatures this week. Highs of 18 and 17 degrees are likely, and lows that could drop to 12 degrees, colder than London.