Capilla Bistro keeps its roots firmly embedded in its local Argentinian heritage. From the small town of Capilla Del Señor, Pedro and Santiago bring their little piece of home to Ruzafa, in their inimitably authentic way. Including probably the best empanadas in Valencia. Daniel Hazelhoff and Eugene Costello report. Photographs by Paul Knowles…
On a classically sunny Valencian Wednesday afternoon, 23 degrees and a cloudless sky, we are on our way to Capilla Bistro.
Usually, when one thinks about an Argentinian restaurant, images of charcoal-roasted meats come to mind, parrillas. At Capilla Bistro, we found something else. From their Capilla Del Señor roots, Pedro Francisco Gilabarte and Santiago Solans Portillo have brought their local cuisine with them. And they have elevated it to a higher, more refined level. A perfect fit for cosmopolitan, international Ruzafa.
Here we found the unexpected. Gourmet empanadas, milanesas and slow-cooked pork in beer sauce. The flavours, attention to detail and service were exemplary. We were welcomed as old friends, in the homely environment. We were there to taste-test the best that they had to offer.
And so to the food: Best empanadas in Valencia
As we sat down, Pedro and Santi greeted us with broad smiles, the atmospheric lighting in the place creating a relaxing mood. Beautiful hanging wicker shades were reminiscent of a lighting showroom. Capilla Bistro's light beige walls, all hand-painted by Santiago's mother, add to that atmosphere. The motif called to mind the famous pampas of their homeland. The perfect mise-en-scène for the gourmet show that was about to start.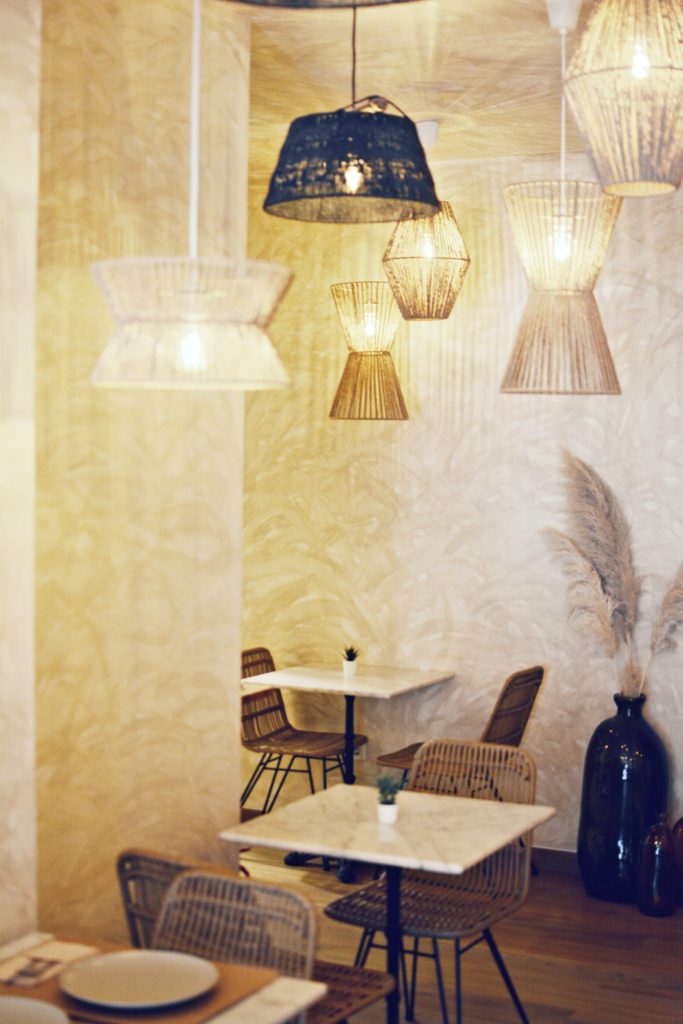 Three gourmet empanadas arrived at our table. These are the classic empanadas abiertas of Argentina. Their open tops show off the fillings of the empanada. To the side, their homemade chimichurri and their salsa criolla. But more of that later. It was time to discover if they really are the best empanadas in Valencia. 
The most delicate of the three was the pumpkin and brie empanada. The flavours of the squash-like calabaza and the soft French cheese paired with their creamy texture provided a sweet contrast to the flaky pastry of the empanada. An unexpected initiation into what was to come. 
Up next, a malbec-soaked beef with mustard sauce. Not only was Capilla's empanada masterly, with the mustard's yellow hue glazed over the top, but the flavours inside were an explosion. The editor claimed it was the best he had had in Valencia, and compared it to an excellent Stilton and ale pie from his home country, the UK.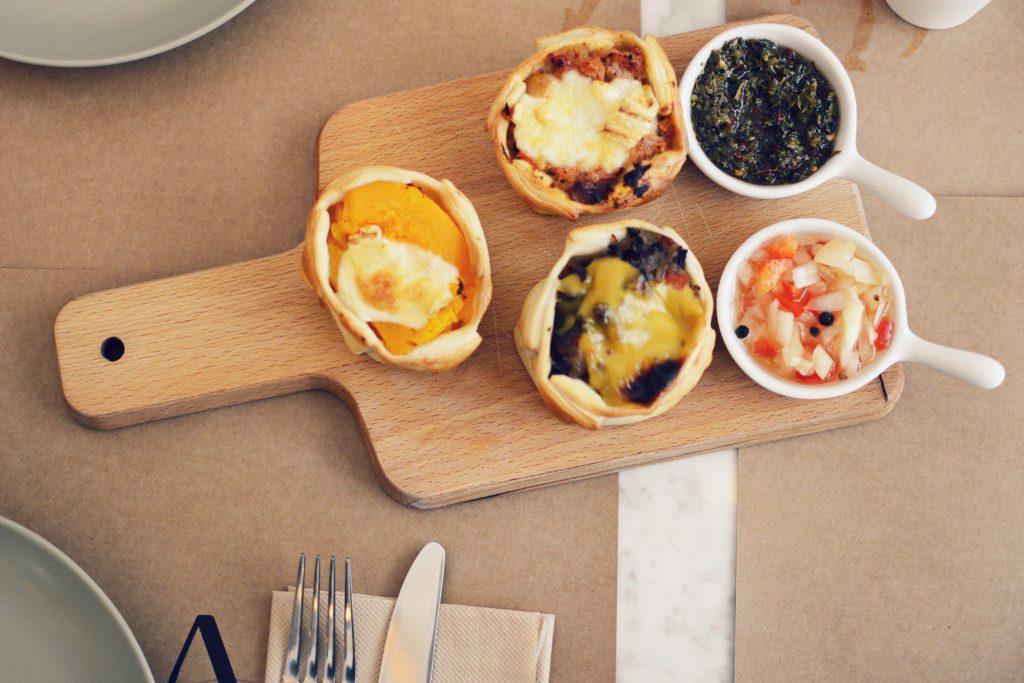 After the first bite, we added the chimichurri to the empanada. Good choice. We didn't think the dish could have been any more flavourful, but there we sat, in tangy heaven.
We'll meat again: Riotous flavours in Ruzafa
The third was a more laborious piece of art. The filling was made up of a four-hour slow-cooked pork in beer sauce and brie. The meat was so tender it gave way in the mouth. Here, chimichurri again elevated the dish, and the salsa criolla made it heavenly. It's a vinegary mix of onion, tomato, olive oil and peppers – and it simply works. The chimichurri and criolla sauces cut through the empanadas with their acidity, the three of us falling silent as we savoured these exquisite offerings.
Then, for the segundo plato came two milanesas, and a portion of slow-cooked pork in sauce. Accompanied by a platoon of perfect sautéed potatoes, papas asadas.   
A chicken cutlet in a schnitzel style with a cover of soft blue cheese sauce arrived. The breading was immaculate, providing good, satisfying crunch before the juices of the moist chicken came through. Sometimes, blue cheese sauces conquer all else and drown out the meat. At Capilla, the blue cheese sauce is subtle, and happy to play second fiddle to the meat. It did not cut through the flavours of the milanesa, but provided a best supporting role for the flavours of the meat. A triumph.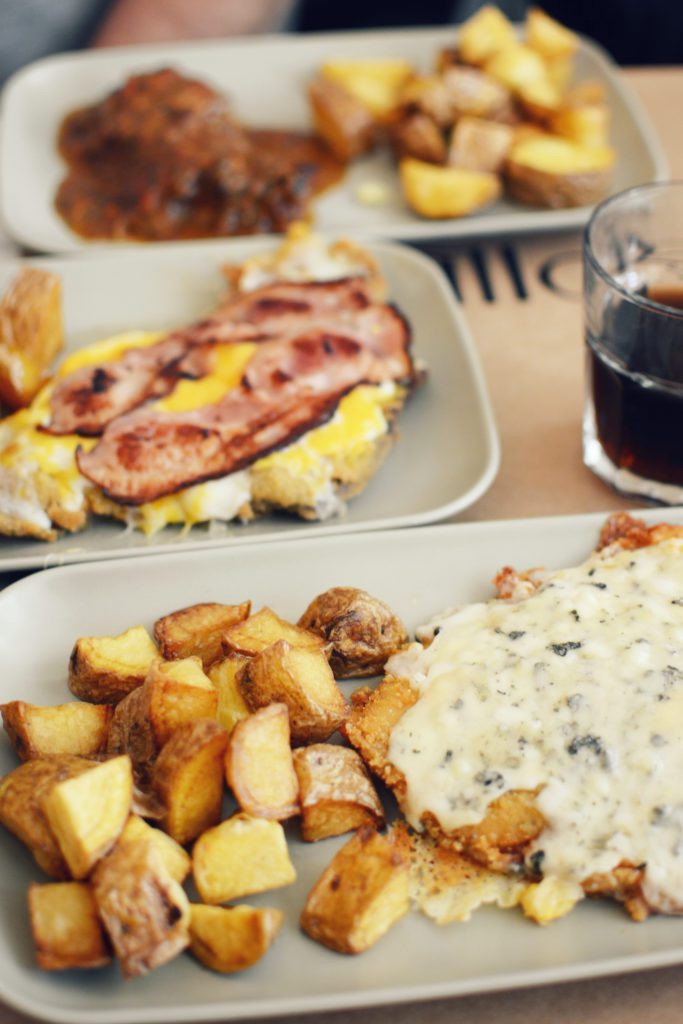 The beef milanesa was also spectacular. Again, perfect breading enlaced this high-quality piece of beef, topped with fried eggs and bacon. The egg yolks created a harmony within the textures, and the bacon added a porky, salty extra that brought all together in orchestrated meant perfection.
Sweet sensation: Operation Dessert Storm
Last but not least, out came a fillet of slow-cooked pork in beer sauce. This was the star of the show. Yes, even better than the best empanadas in Valencia. The pork was so tender, and bathed in jugo de carne, or gravy as the Brits might say. All worked swimmingly.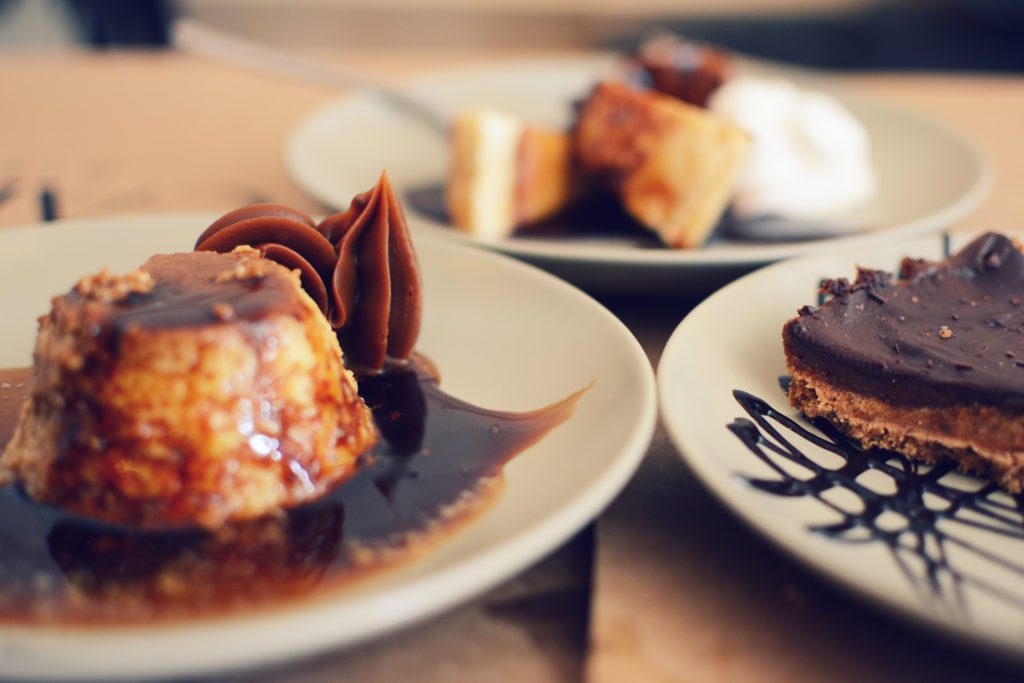 Postres – desserts – were beautifully executed. A chocolate cake with a crunchy biscuit base was, for the photographer, the star turn – Dani doesn't eat sweets – and our editor declared the bread pudding and cheesecake both spectacular and again reminding him of home. All three came with a side serving of dulce de leche and cream, with overriding notes the taste of salted caramel.
Capilla Del Señor: A Ruzafa story
Before we knew it, the three courses were gone, our stomachs full and siesta was calling like the sirens singing to Odysseus. But first, we sat down with the partners behind this temple to epicureanism.
Pedro and Santiago have known each other since they were 14 years old. The friends-turned-entrepreneurs opened their first business venture in the service industry called Smart Cleaning, looking after homes back in Argentina.
Then, with bigger dreams and hungrier hearts, they arrived in Valencia. They opened Capilla three months ago.
"We've been friends our whole lives. We grew up together, 100km from Buenos Aires, in a small town called Capilla Del Señor," says Pedro.
"I moved to Capilla Del Señor when I was around 14 years old. That's when we met, Pedro was my first friend, and from there, our relationship just blossomed to what it is today," adds Santiago, or Santi as he is known.
"Capilla is a small place, about 10,000 people live in the town, so the friendships you make are built on tight bonds," he points out
"That's where our name comes from. Capilla is the name of the town. Capilla is a town where you meet up with friends, have a good time, and that's our ethos," says Santi. "Our name marks that – the relationship between friendship and gastronomy."
"I had been living in Capilla since the age of four," Pedro says, telling his side of the story.
"I grew up in the fields, and my best memories are from Capilla. To name our restaurant after our home was a no-brainer.
"We started Smart Cleaning in Argentina ten years ago, and wanted to expand. Bigger, better things, always", says Pedro, displaying entrepreneurial zeal.
From cleaning homes to cleaning plates
So how did they go from cleaning to catering and hostelería?
"When I was younger I worked in a hotel," says Santi. "I guess that's where it all started," he adds.
"That's where I fell in love with gastronomy," says Santi. "My introduction into this new world. I've always dreamed of having my own restaurant, and this dream became a reality in Valencia."
"What we're doing here is incredibly hard," Santi continues. "We work long hours developing our business into exactly what we want it to be, into what it needs to be," he says with evident pride.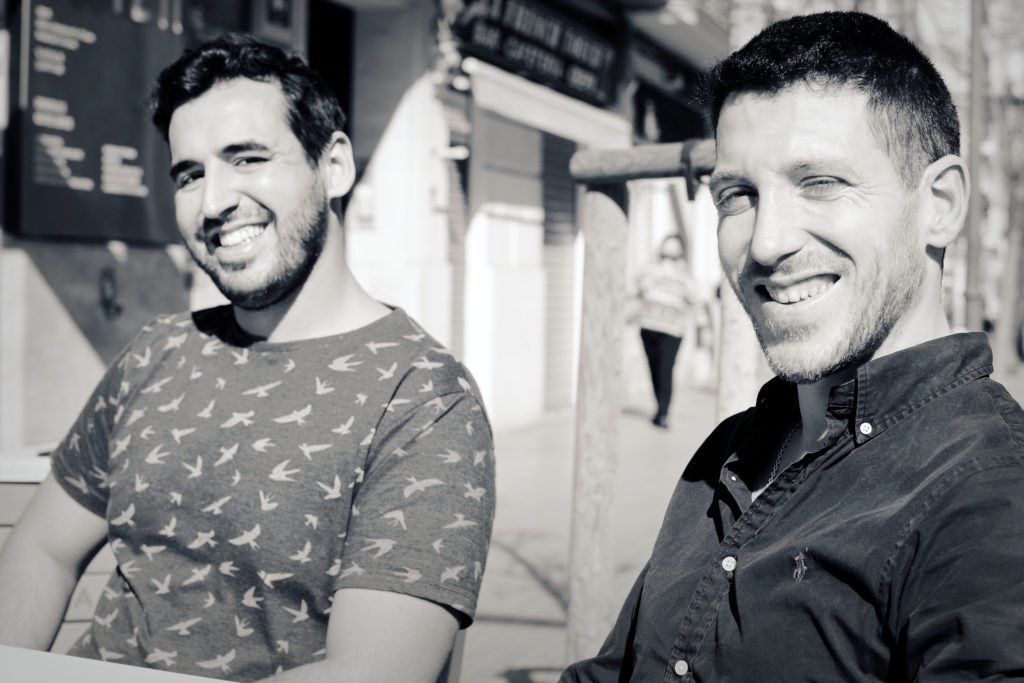 "Our food is different, we present our customers with dishes we grew up with," Santi goes on. "Typical dishes from our area, but we add a twist, and elevate our pieces to the gourmet strata."
They tell us that the project took eight months from first conceptualising it to today, and we express admiration that they did it all so quickly. Especially when you take into account that they have been open for three months already.
"I guess we're natural born entrepreneurs," says Pedro with a smile.
How was the transition to the old world?
"Coming to Valencia from Argentina was weird at first," says Santi.
"In Buenos Aires I was used to a much higher bpm, the frantic pace of living. Here I had to learn to slow down, take things with more patience."
Pedro adds, "We have different roles in the business. Though we both make executive decisions, I deal more with the clients," he says.
"True," says Santi. "I'm more often in the kitchen. I work on the menu, quality control and the artistry of our dishes," he adds.
Blood sweat and beers: No easy task
Both explain how running a restaurant is no easy task.
"It's late nights, and early mornings," says Santi. "It's not being able to rest properly when the day's over, because you're running things through your mind. We are constantly improving, and innovating.
"We love every second of it," he smiles.
The sheer passion and motivation these two show isn't only verbal. You can read it in every wave of their hand, in the cadence of their body language.
The roots these two share with their hometown shine through their work. Capilla is a refuge from the bustle of Ruzafa, its dishes excellent.
So go have a taste of the best Argentina has to offer, in Ruzafa. And bring friends.
That's what they want their bistro to be all about. That and the fact they make the best empanadas in Valencia.
Not fancy the best empanadas in Valencia? Don't worry, check out our five best date restaurants instead.