Valencia Life meets Steven Tynan of Danish Loft Design, bespoke furniture makers here in Aldaia, Valencia. Eugene Costello went along to meet a man on a mission…
It's a crisp February morning, with clear blue skies and typically warm in the sun, despite the time of year. We're walking through an industrial estate – un polígono industrial – in Aldaia. It's about a five iron from the airport and served by public transport. There is also plenty of parking space for visitors.
We're here to meet the genius behind the concept that is Danish Loft Design. And the concept is furniture and fittings built to last a lifetime, using a blissful marriage of engineering principles, beautiful, locally sourced wood and amazing designers.
The genius is Steven Tynan, a tall, slim chap with film-star good looks, despite his age (58, since you ask). "I'll have what he's having," I quip.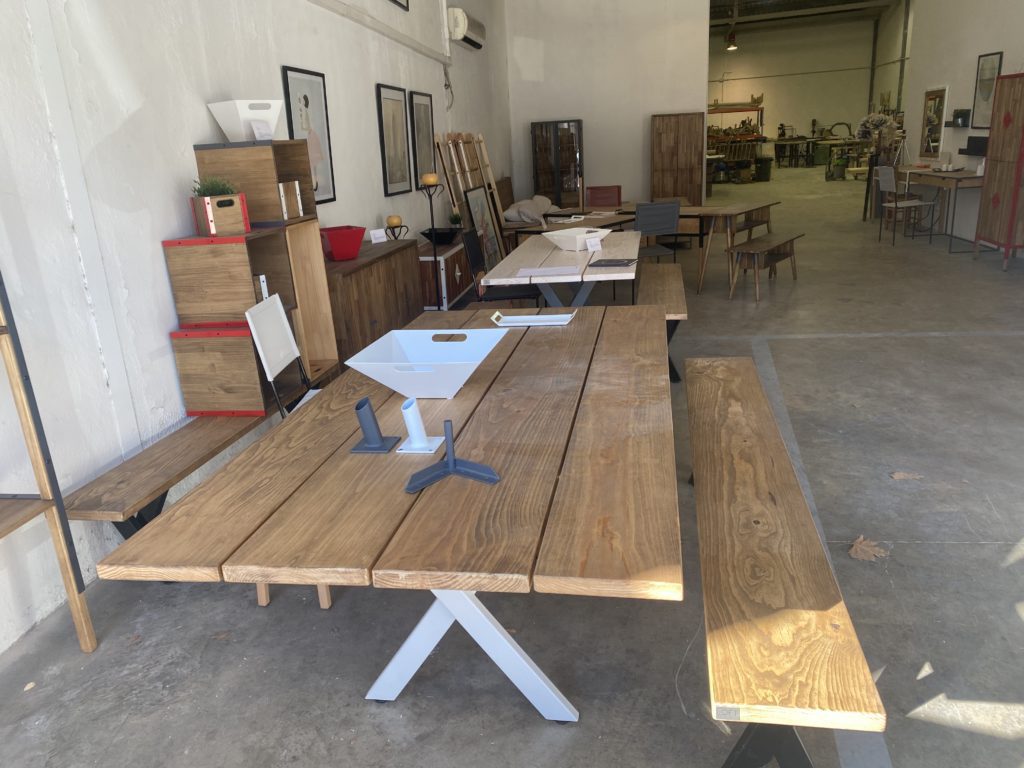 A sweet spot
Steven is originally Danish, but moved to Asia years ago. His wife, Charissa, is from Hong Kong, and they have a nine-year-old girl together. Stephen spent around 15 years in Asia, with 12 years in Thailand, where he started Danish Loft Design
Charissa is a general director for the international federation of Muay Thai, sometimes known as Thai boxing. She manages them and has taken this board to Olympic recognition.
They moved to Spain just during the first dip of the pandemic. Consequently, his plans for launching were set back about a year, he tells me.
It's a sweet spot for the business because it is close to the airport and, more importantly, the motorway network for supplies. Furthermore, many supporting businesses in the area supply all that they need.
They occupy a very unique space, between preassembled and bespoke, Steven is keen to point out.
"We think of it as affordable hand-crafted, and can customise everything," he says.
They can personalise everything they produce even at the last minute, based on colour and size. And they can do truly bespoke if needed. "We have the tools for it," , Steven says.
Built to last a lifetime
So how did Danish Loft come to be?, I ask.
"Well, we don't need to manufacture to stock," explains Steven.
"Looking at furniture and the things being thrown away, it struck me that items from my grandmother's time simply wouldn't fall apart," says Steven.
"They'd get scratched, re-fixed, done up – but they lasted lifetimes. It was just the idea of not throwing away. Having a piece of furniture, eventually, has a story. If you work with solid material, even if they age, you have the material thickness to renew these products.
"In Denmark we don't buy furnished homes. We buy furnishings, and keep them for life," he adds. "A solid piece of furniture will not be thrown away – it keeps going on with a life of its own in someone else's hands.
"There's no reason why, in 50 years' time, after using this furniture, you can't just do them up and make them seem like brand-new again," says Steven.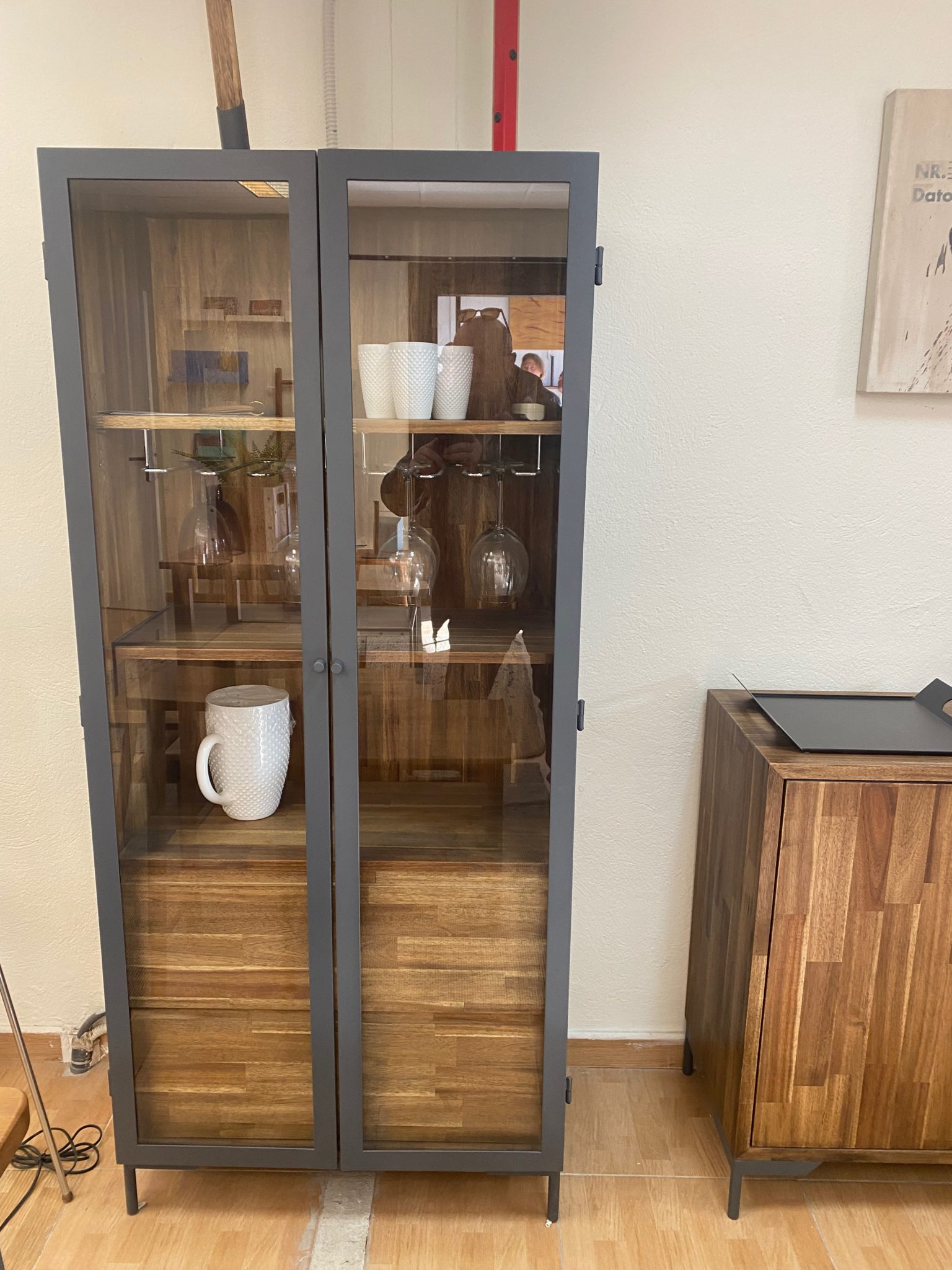 They currently employ five people full-time, skilled craftsmen who can use specialist tools to build furniture to your specifications, plus an army of designers.
I ask Steven if his background is as a designer.
"No, no," laughs Steven, "it's more in mechanical engineering, but I brought those principles to be the core of Danish Loft Design.
"No offence to the Italians, for instance, their designs are beautiful, but what can I do with it? For me, it's the function that comes first," says Steven. "This needs to have a function, I make it easy to manufacture, using standard materials and components."
Danish Loft Design: Form and function
I mention William Morris, the famous English socialist and designer, who said, "Never have anything in your home that you do not consider beautiful and do not believe to be useful."
Steven nods his agreement. "I mean, I am not picking on the Italians. Look at Lamborghinis and Ferraris are beautiful. The Italians are great at form, but you can't use them to go to the supermarket. So what I am saying is, let's make things that will last.
"For example, take a look at this towel rack, with the hooks on the side," – Steven gestures to one of his products – "you have no idea how much stuff you can hang here.
"And this cabinet that you have over here," he points out another product. "If your kitchen and your living or dining room are the same space, you need furniture that performs a function. How do you create furniture that can exist in between those two spaces? Both as a cabinet in your living space and as a support function in your kitchen. So they double up as room dividers. It's a very old concept in furniture design, both practical and lovely, and built to last."
Often, when you sit on a barstool, he points out, they're placed on an uneven space. His ones are solid metal, meaning they have flexibility, so whenever you sit on them, they immediately level out to the floor.
"So this is kind of the marriage between function and design," he says. "It's just standard material, it's just a solid metal bar we weld together that gives the piece its flexibility, and it's surprisingly heavy. It looks like it would be light, but we haven't stripped any of the material out of it. I do not make lightweight pieces," he says with pride.
Overcoming the pandemic
He has lived in places where landlords have said "you can't drill into the walls" so he just found a solution, he says: "We skipped the back legs, allowing for the distribution of weight to provide the counterweight to the piece, creating a solid, stable piece of furniture."
So after launching Danish Loft Design in Thailand in 2012, he arrived here in 2020.
Looking back, he says: "Starting up here from scratch, with a few pieces from Thailand, wasn't that difficult, because we have all of our trademarked designs and the recipe of how to do business.
"All we really had to do was train the employees, to make sure they know what they're doing, and that's about it. I originally worked in software and that's what brought me to Asia originally. I was working with fingerprints, and that gave me the objective discipline to create this business.
"When you look at the value of a company you have to check how well they are documented, what have you done software-wise. I need to have my documents in place so that we can send them anywhere in the world at any time.
"We have all drawings and all specifications, we can send them anywhere, and they should be able to be built to our specifications.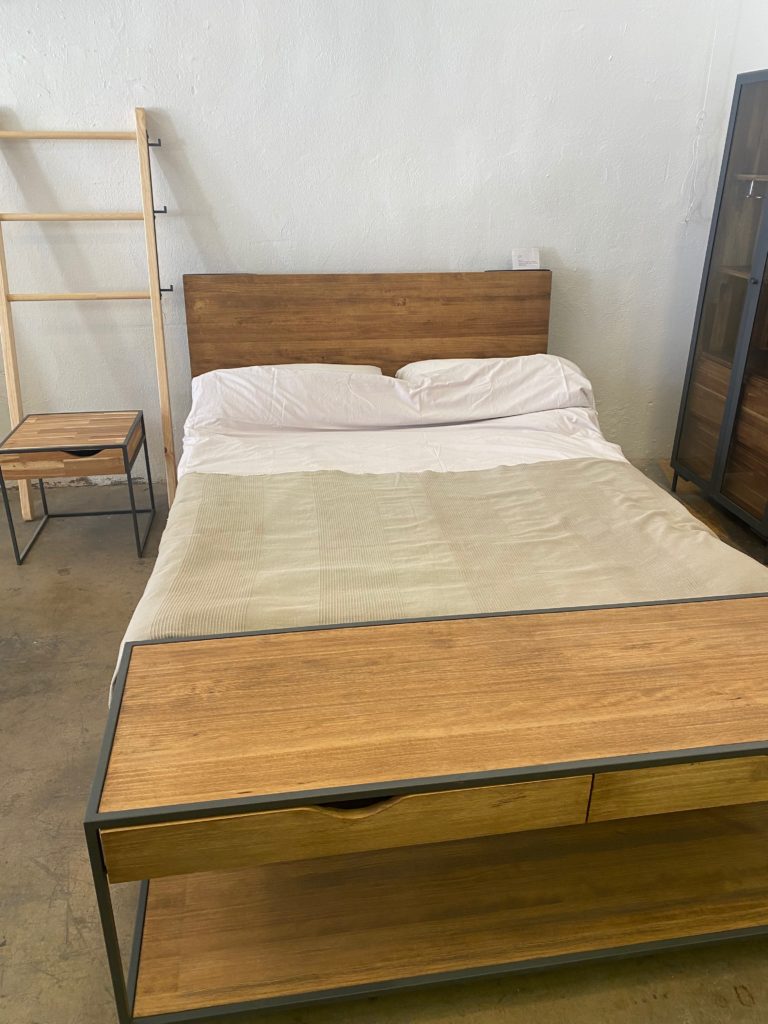 Upcycling and sustainability
"In any local manufacturer, our work should be able to be recreated with local material, by local craftsmen. This way we minimise our effect on the environment. And we can create bespoke pieces at once.
"My sister uses old banners and worn out sails, and makes bags out of them. Once banners, for instance, are taken down, they are treated as garbage normally. So we have a similar idea when it comes to upcycling and sustainability.
Think global, act local
He is passionate about this aspect of the business. "Someone needs to do something," he says emphatically. "We can't wait for governments and multinational corporations to make the change for us. Most things are produced by little businesses. Change starts with us," he says forcefully.
I ask, where did this zeal, this passion come from?
Steven considers for a moment, as though it is the first time he has considered it. Then thoughtfully he says, "I think we've always recycled as a family. My father had a cotton wool factory, and there was a workshop there. He was always working with his hands, reusing things, and finding new uses for materials.
"So I guess it was in our blood. And my mother was working as a designer, and aesthetics. We had our home in various design magazines our whole life, and it had special features everywhere.
"This is what we did after we finished work each day. So I decided, why not make my passion, what I love to do, my career?"
I ask whether his parents are still alive. He tells me they are not. When I say, I'm sorry to hear that, he replies, "No no, do not worry, it's the natural way of life. I'm the last sibling, my brother's ten years older, so, it was their time."
The contrast between ephemeral human life, which dwindles and fades at a fast pace, against these pieces of furniture that could potentially endure generations, leaves an anomalous feeling of hope while observing these hard wooden tables, and sleek metal designs.
The show must go on…
So far, Steven is encouraged by his new business in Valencia.
They just started with sales about two weeks ago, and have already made agreements with seven furniture shops that will display their pieces.
"The idea is to start very locally and then expand slowly, and organically," says Steven.
"With standard furniture that's for a much bigger radius. But with our powder coating and other bespoke pieces, we will provide on a much more individual basis. For example, if you're a motorbike enthusiast and you want a special colour on your handlebar, you can bring it over and we can provide that service for you."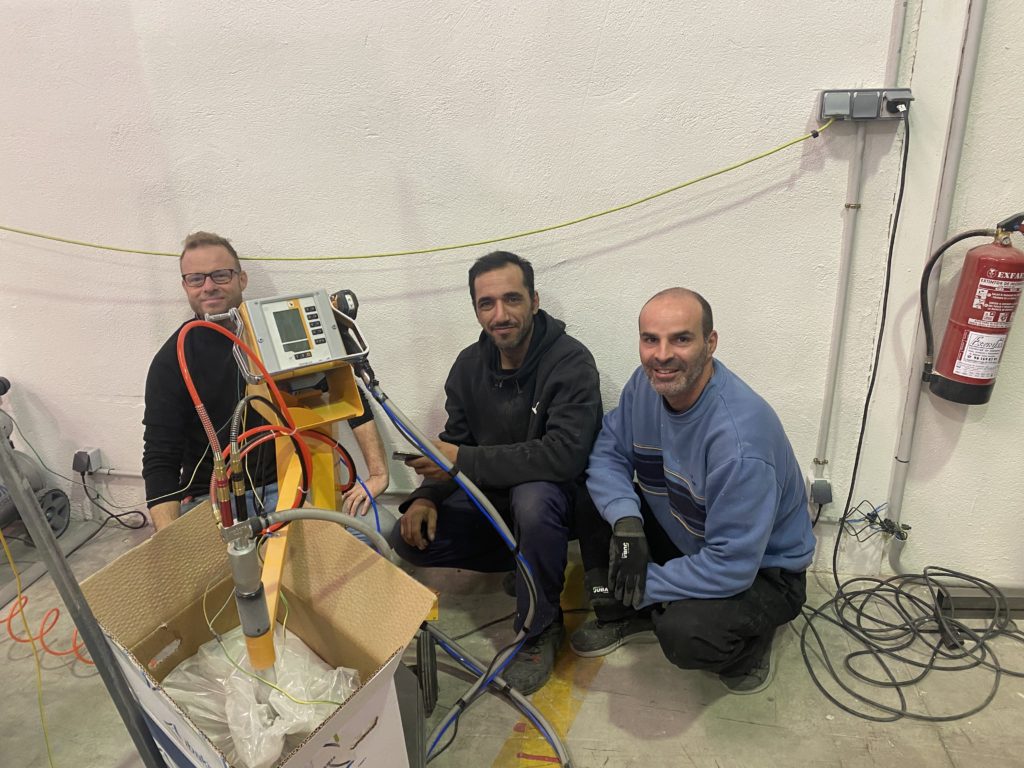 Walls don't follow furniture
Bespoke furniture, powder coating, metalwork, and woodwork. That's one business model for greater Valencia, and they will expand further and further. There are certain markets that will probably like their style immediately, he says, pointing to Spain, Portugal, Italy, Denmark, Holland, Germany and the UK.
It's all based on opportunity and organic growth, he confides: "We work with interior designers and architects, and it's often an inspiration to create and overcome new obstacles.
"It can be a challenge, they will have needs, and we need to meet their needs. Walls are walls, they don't follow furniture, so our furniture needs to adhere, or incorporate, their form into the architecture.
"In my mind, we don't need to go all over the world and have a really big business, the aim is to just have a good life. A life we enjoy," he says
That being said, I suggest, it's a very scalable business. For instance, Valencia has just been awarded world design capital, so his timing is good.
Steven agrees. "Spain likes its wood. It doesn't have to be old-school, the pieces can have a modern touch.
And so to the products…
We take a tour, and talk a little bit about prices.
Steven is evidently proud of their work, like an indulgent grandfather pointing out and praising his grandchildren.
"Look at that table," he says, pointing to a picnic-style dining table with benches.
"This piece is a 2 metre by 30, and 1 by 10 solid wood table with wood benches would be about €1000, for the full set, including the two benches and table. You simply cannot find original pieces like ours at prices like these. The table on its own is around €680.
He is hugely encouraged by the market here in Spain: "We were surprised to find that the raw materials around here are much cheaper than they were in Asia," he says.
"So pinewood is tremendously cheaper here. I thought there must be something wrong, everything became cheaper, even taking higher labour costs into consideration."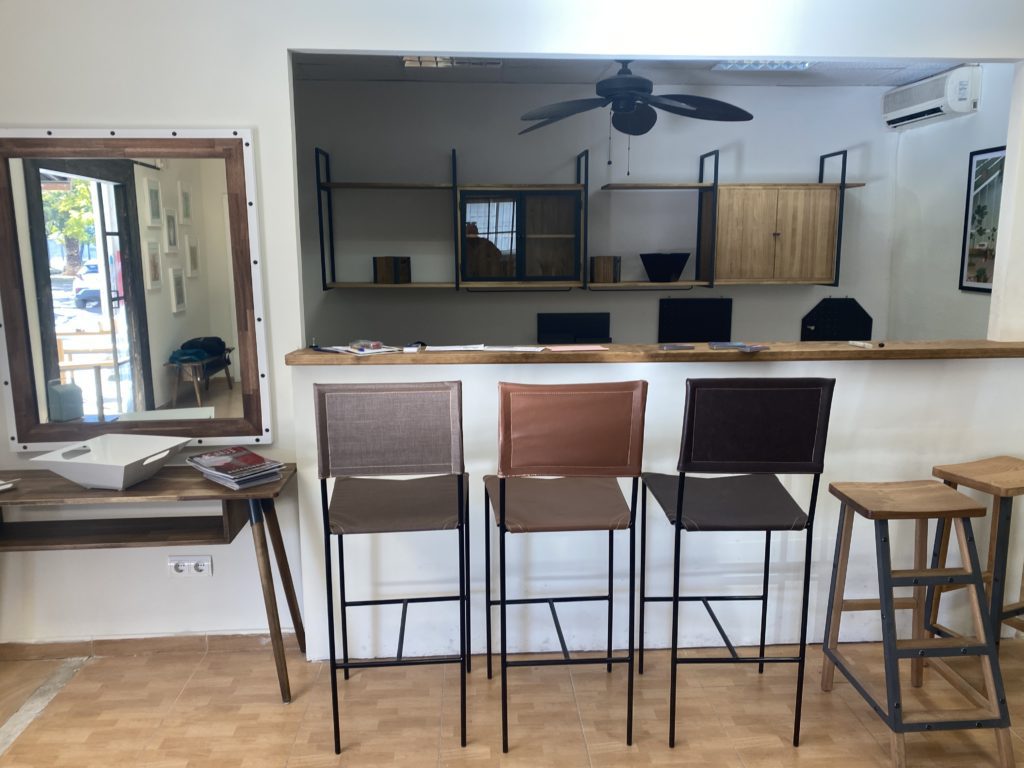 Industrial style
The geography helps here in Europe, he says, because wood needs to be in colder climates to get a little bit harder, so they source their pine from the north of Spain.
We continue our tour of the "workshop", which is actually the size of an aircraft hangar. Steve points to a metal welded door, with glass panes that hangs from a railing fixed to the top of a picture rail.
"This, for instance, is magnificent in its size, and build," he says. "It's very rough, and industrial – we didn't worry about perfection, that's the industrial style."
On the subject of style, they do different kinds of styles here, he says: "We have some pieces that are rougher around the edges, we have other pieces that are highly polished. It all depends on the use and the aesthetic of the piece, and the place it's going," he adds.
Material pleasures
The idea is, whatever you see happening on the outside, is happening on the inside and the back as well, says Steven. You have the pleasure of looking at it, but you also have the pleasure of opening it up, he adds.
"We do not cut costs, everything uses the right materials," Steven wants to emphasise.
"Because the idea is, this is loft design. You should be thinking of a big open industrial space. Maybe you don't have internal walls, so your furniture becomes the partitioning of in-between spaces. And as such, the furniture should look good from the back as well. So we use solid material all around every piece. This means our pieces can be free-standing," he adds with clear pride.
We carry on walking around the workshop and Steven points out all their tools. Their massive oven for their powder coating, which allows furniture – or anything else, for that matter, including motorbikes – to be colured to a specific hue or shade requested by a client from lime green to gunmetal grey.
They abhor and minimise waste, Steven says. The policy they have is astounding. Most offcuts re-engineered into different pieces of furniture. Chopping boards, backboards, pieces within other furniture items. Nothing, or virtually nothing, goes to waste.
Says Steven: "We use very few materials so that we can re-use smaller bits and bobs to create different things. And any metal scraps we cannot use go to the refinery to be recycled. We have very little waste, and it's an interesting little challenge to come up with little new, useful ideas. Most of these products have more than one use."
Clearance sale with huge discounts coming soon
He tells me that they are working at the moment creating bespoke kitchens as well.
And they plan an open day soon to clear out a lot of the stock he had shipped over from Thailand in order to make space for their new designs. All are welcome. There is parking for all, if you are not taking public transport.
The future seems assured for this Scandinavian Spanish model…
Danish Loft Design Open Day And Clearance Sale, Saturday 26 March, 40% off all furniture, 50% off selected clearance items; Carrer Montduber, 13, 46960 Aldaia, Valencia; +34 960 13 20 64; https://danishloftdesign.com/
DKeep up to to day with the latest Valencia news HERE.