A breath of fresh air for Valencia as restriction developments mean masks will be optional from Thursday. Mask rules in Valencia will remain at large-scale events such as concerts and festivals, though mask use will become optional in open-air areas if a 1.5-metre distance between people is maintanable… 'Valencia Life' reports…
Last Monday the Ministry of Health and the Autonomic Communities agreed upon the use of masks outside becoming optional. From Thursday 10 February the Valencian people will no longer have to wear masks outside.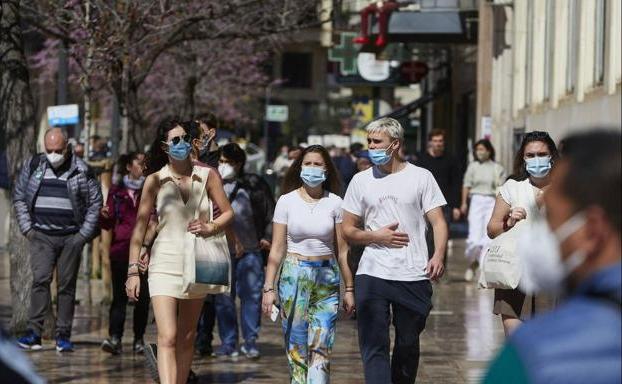 Mask Rules Remain For Concerts & Festivals
The rule will not change for events such as concerts and festivals. If the safety distance (1.5-metres) cannot be guaranteed, citizens will still need to wear their masks.
All of Spain's Autonomous Communities voted to support the relaxation, apart from El País Vasco, which abstained from voting.
The obligatory use of masks will also be removed from school patios. However, the use of masks is still a recommendation in groups and large concentrations of individuals.
Though most Autonomous Communities in Spain have waived the covid passport, the Valencian Community still enforces it. No changes will come until 28 February. In Valencia, the passport is still obligatory in all restaurants and bars. The passport is also obligatory in sports centres, and other public-use indoor areas.
The group limit in restaurants and bars still stands at ten per table, and the obligatory safe distance is still in full swing. Smoking restrictions are staying the same for now.
Spain intends to increase the permitted capacity in sports venues, such as stadiums, from 75 to 85%, in open-air arenas. Closed spaces can fill up to 75% capacity.
Cinemas and theatres will allow customers to eat and drink within the buildings. However, a free seat must stand between each attendee according to ABC.es
We'll keep you up-to-date with any further changes to the mask rules in Valencia on our news page.