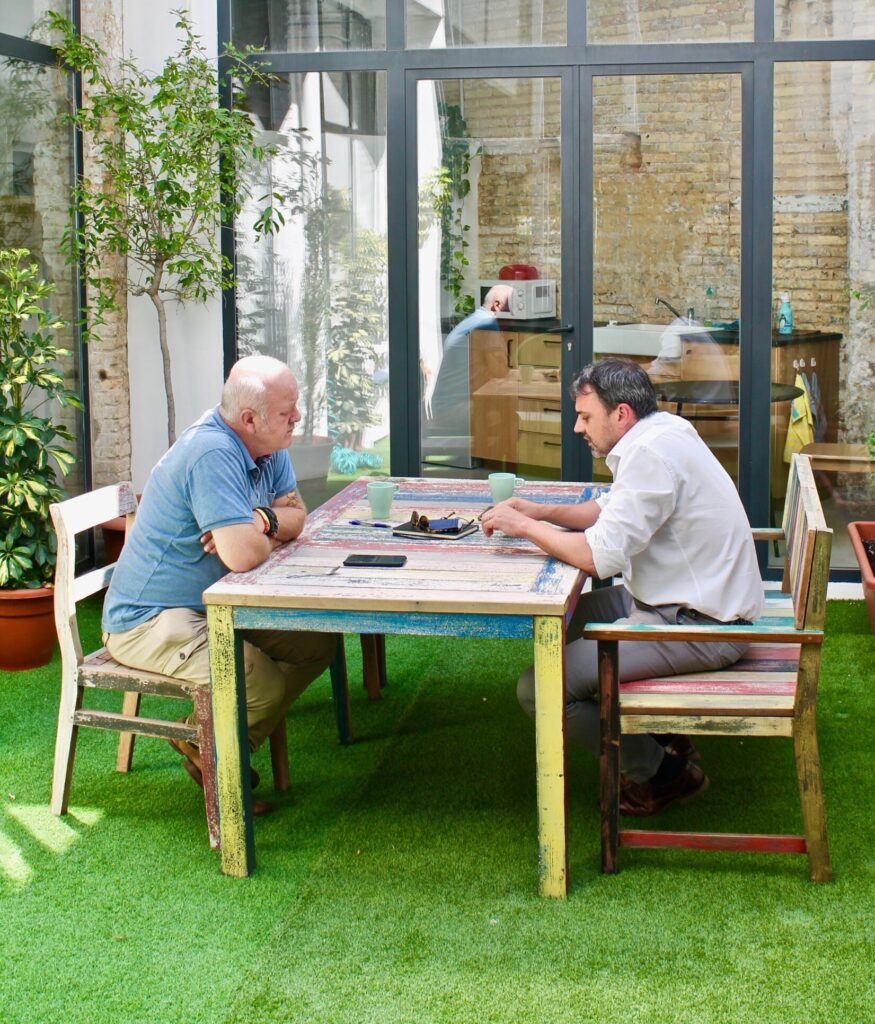 (14-minutes read time)
A new trend, only partly brought about by the pandemic and mainly by the dreams and aspirations of so-called 'Generation Z', is seeing companies offer applicants remote working programs in destinations such as Valencia. Lodewijk Cuypers of expat service boutique specialist Globexs is ahead of the curve. Eugene Costello met him to hear more…
Lodewijk "Call me Ludo" Cuypers, 44, is one of Valencia's leading short-term rental and expat services. He's the founder of Globexs (Global Expatriate Services). He is a pioneer of remote working in Valencia. The idea first came to Cuypers when he was doing an Erasmus overseas course in the United States and had tremendous difficulties finding apartments and flights. That was back in the 1990s, and the following year he did another Erasmus course in Spain. Again, he had the same problem organising logistics, especially around short-term accommodation.
The idea is born
The frustration made him think, wouldn't it be great if a company existed that could take care of all that? And so the idea for Globexs was born. Cuypers started in the late 1990s; by now, Cuypers was back in his native Belgium, Antwerp specifically, and it was a basic service helping in-bound Erasmus students and expats to secure short-term accommodation.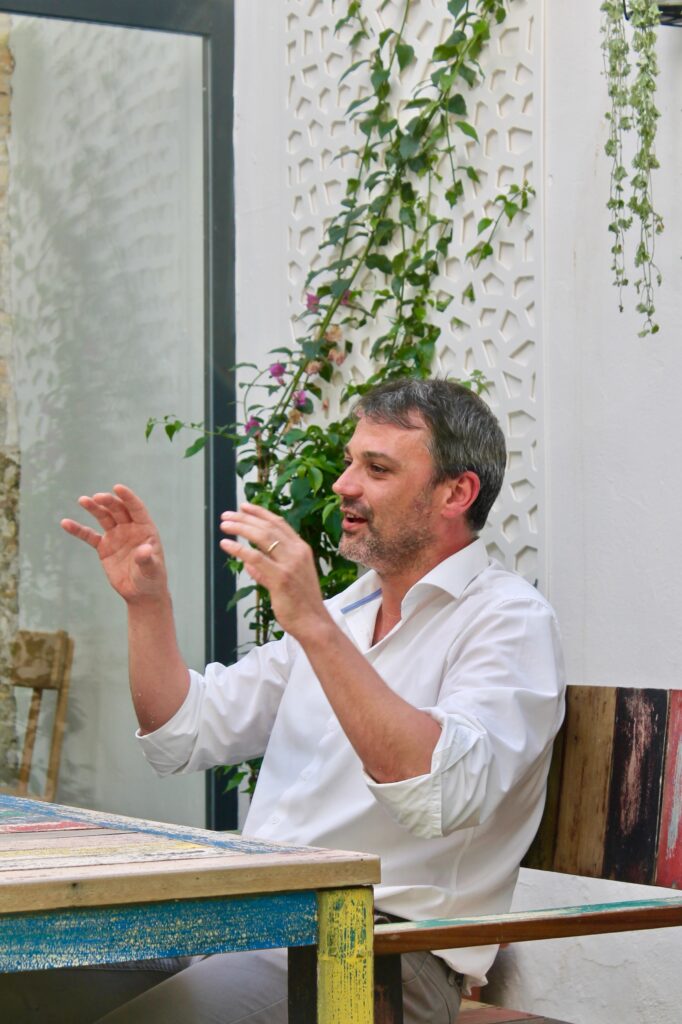 Life intervened, however, and he was drawn to other projects, then moved to Spain some five years later. Explains Cuypers: "I had a two-year-old baby living in Antwerp while trying to forge a new life in Spain. I had an agreement with my ex that I would have some custody, in Antwerp. So I had to travel there one week per month to take care of my daughter."
He found it difficult, if not impossible, to use hotels for this purpose. So he bought a cheap studio apartment in Antwerp. Which was empty three weeks per month. He started to rent it out for those three weeks in those days before Air bnb.
"By now we were up to 2007 or 2008," says Cuypers. "A couple of years later, Airbnb was really getting off the ground and for a long time I was number two or three in their Antwerp offering, since I was one of the first owners there to use the platform."
He started to rent out the apartment to companies for three weeks per month. Especially when there were exhibitions, because the flat was close to the Antwerp Expo. 
Globexs comes together
Then, his grandmother had an available apartment and he started to rent that out. Next, a friend asked him to rent out his spare apartment, and then a friend of a friend with five apartments did the same.  
"All of a sudden, I had ten apartments in Antwerp," says Cuypers, "so I started a company around it. I blew the dust off the Globexs brand, built a website and started to rent out apartments in Antwerp."
In 2012, Cuypers married and his wife moved from Elche to Valencia where they decided to do this properly. Starting an SL, a limited company, with Cuypers running the property lets and his wife, Tiscar Navarro, a lawyer, organising the complex web of paperwork that is a hallmark of Spanish bureaucracy; anyone that says one can do it oneself either has too much time, incredible patience with being sent on wild goose chases or, in fact, both.
"We set up an office, became an SL and launched the business model to take it to the next level, with a decent portfolio of short-term apartments in both Valencia and Antwerp," he says.
The apartments must fit a specific type. They cannot be rented for more than one year, they must be fully furnished to a high standard, all the bills must remain in the name of the owner so they come with wifi and all utilities, and they are fully serviced, making them perfect for companies whose employees need a base in Valencia. They kept away from tourism and focused on the B2B market, as well as targeting expats needing a base while they are seeking a property for purchase in the area.
Guided Remote Working Program
So far, so profitable, but now Cuypers has developed a new product that he is calling the Guided Remote Working Program. It sounds exciting – but what on Earth is it? Cuypers chuckles.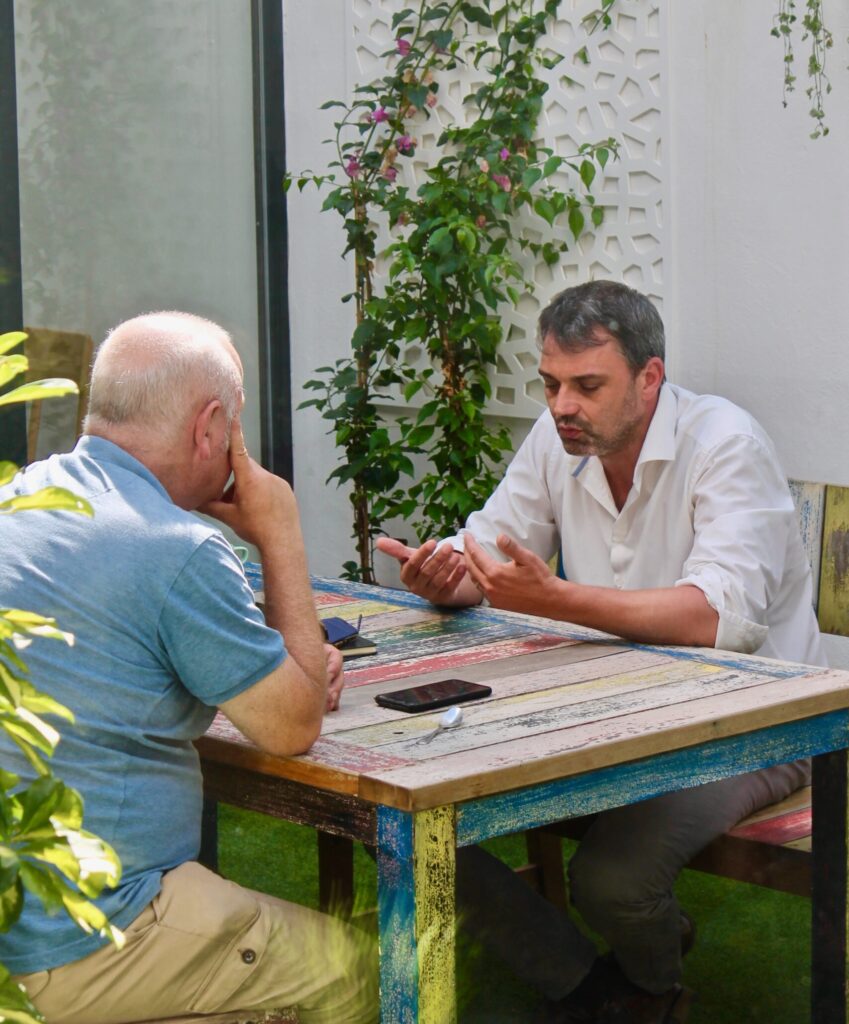 We are sitting in the cool garden area of the Globexs office in Ruzafa, all exposed brickwork, cool LED displays and water features, very Shoreditch. There might even be a füssball table, though it is entirely possible that I dreamt that.
His glamorous young marketing manager, Sandra Mungersdorff, is snapping away on a smart-looking digital camera, after solicitously asking if I need sunscreen for my practically bald pate, and I am wishing I had made more of an effort with my appearance.
"The Guided Remote Working Program is intended to respond to current HR trends," he explains. "It's becoming more and more complex to find, recruit and train young talent because nowadays young people want more than money, they want flexibility, they don't want to go to an office – or at least, not every day – they don't want to have a 9-5 job, or at least not every day.
Digital nomads and freelancers
"They want to have the possibility of travelling and working at the same time, and now we see all over Europe these communities of digital nomads. We have always had digital nomads but they used to be backpacks using internet cafes or later, Instagrammers with laptops, but that was about being freelancers or hustlers, and it was all about the individual.
Since the pandemic and even before that, this was becoming a trend. It's the logical blending of being corporate with the undoubted lifestyle benefits of being a digital nomad. And current technology means that forward-looking companies are now offering this. But the problem is, how do you manage that as a company?
This is where the Guided Remote Working In Valencia Program comes in. As specialists already in global mobility, Cuypers believes he knows how to act in loco parentis of those companies and become an extension of the HR function.
The programs are designed and customised to the needs of the companies. They are set up in consultation with the HR departments to offer the lure of overseas placements without losing any of the control and at the same time, ensuring that those young employees remain immersed in the culture, values and ethos of the company.
"The problem with letting employees work remotely is that it is very difficult to transmit the values of the company," explains Cuypers. "The challenge, to keep these young people inspired, engaged and loyal to their employers, even if they are 2,000km away."
Work life vs beach life
For Cuypers, the number one point is that it is the companies who are the clients, that is the starting point. But it is also a balance with helping to fulfil the ambitions of young employees. The obvious benefits are for the employees because they get to travel. They also have great life experiences, they can develop their personalities and their talents. 
"How cool, to go to Valencia to stay in a cool pad with colleagues and work from 8-5. Then go in a group to go surfing or play beach volleyball. All while the company can be sure that they will keep their focus on their work and be more productive than when in an office?" asks Cuypers rhetorically.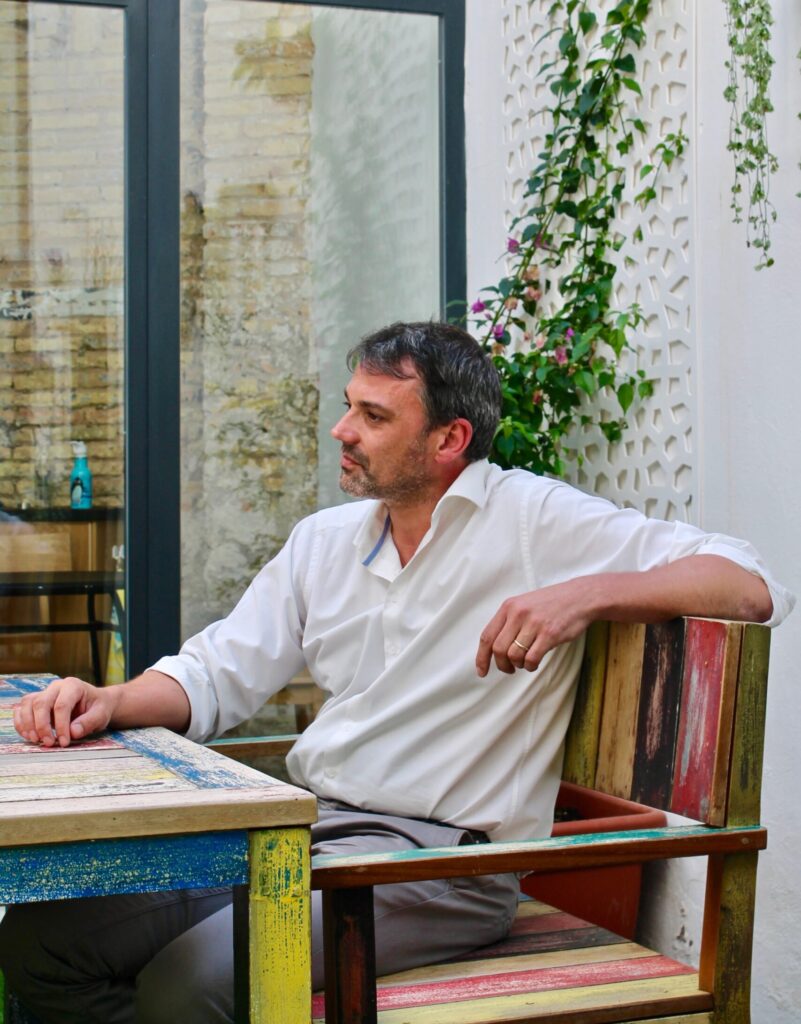 The client, though, remains prime, they must feel comfortable sending their people abroad. And what Cuypers will ensure is that the companies will know that they can be trained, developed and feel assured that their staff will remain engaged with the culture, values and mission of the company.
Networking is a focus too
In practical terms, what Cuypers will provide is accommodation with fast wifi and infrastructure, such as comfortable housing, coworking spaces and meeting rooms, plus any IT or audiovisual equipment. They will work with clients to develop training programs and events. Networking is a focus too, always customised according to the needs of the company. And as well as work-facing activities such as the above and team-building exercises, the programs can organise cultural and leisure activities to ensure the companies young people return enriched by the experience and having grown both as people and as employees – employees who are likely to be so grateful for the opportunity that they are far more likely to stay loyal to the company by not leaving for as long as possible. 
"We can take them out for paella. We can take them horseback riding. Take them to the lagoon on bikes or electric scooters. We can take them to a flamenco show. Anything and everything that we agree in consultation with the company," says Cuypers.
"Our ultimate goal is that we send the team back to the UK or Holland or wherever, as a team that is loyal to the company's values, motivated, happy and having advanced personally and professionally," Cuypers concludes.
To find out more about the Globexs Guided Remote Working Program, contact Loewijk Cuypers on +34 962 066 814. WhatsApp on +34 650 39 31 47 or email lodewijk@globexs.com; www.globexs.com 
EUGENE COSTELLO
Story by freelance journalist and writer, Eugene Costello, formerly based in east London and now living in Valencia, Spain. https://eugenecostello.co.uk/