Valencia Hatmaker Sara Camps has a unique business. From Audrey Hepburn's Chapeau du Matin in 'Breakfast at Tiffany's' to Faye Dunaway's beret in 'Bonnie and Clyde', a hat can add a layer of glamour and mystique that is often missing in our urban hoodie world. Not so in the gorgeous boutique shop in the Botanic area of Valencia called "Tocados Mai Sara " where milliner Sara Camps is keeping the art of bespoke hats very much alive and kicking, says Tina McCallan…
How did you get started with making hats?
Well, when I was living in London, I was working for Ralph Lauren, and I discovered a lot of fashion I'd never seen before. Specifically, I saw a hat by Phillip Treacy in Harrods and I was entranced. When I came back to Spain, I immediately enrolled on a hat-making course and I fell in love. I had always made my own clothes as a child. I had always loved fashion but the materials and process of making a hat I found really inspiring.
Walk me through the process of making a hat…
Some of them are made with a mould so they all have the same shape. That's how mass-produced hats are made, with moulds. I love to make more freestyle hats with "sinamay," a material made from natural fibre. As many of the pieces are unique, I consult with the customer and then create a design based on the face, clothing and occasion. I also make my own dyes to match the colours with the customer's dress. Then I add the decoration, feathers, flowers, ribbon. Every design is different and can range in time to create from as little as one day to as long as a couple of weeks.  If you want something for a special occasion and can't wait, don't worry, we also have lots of gorgeous ready-to-wear hats.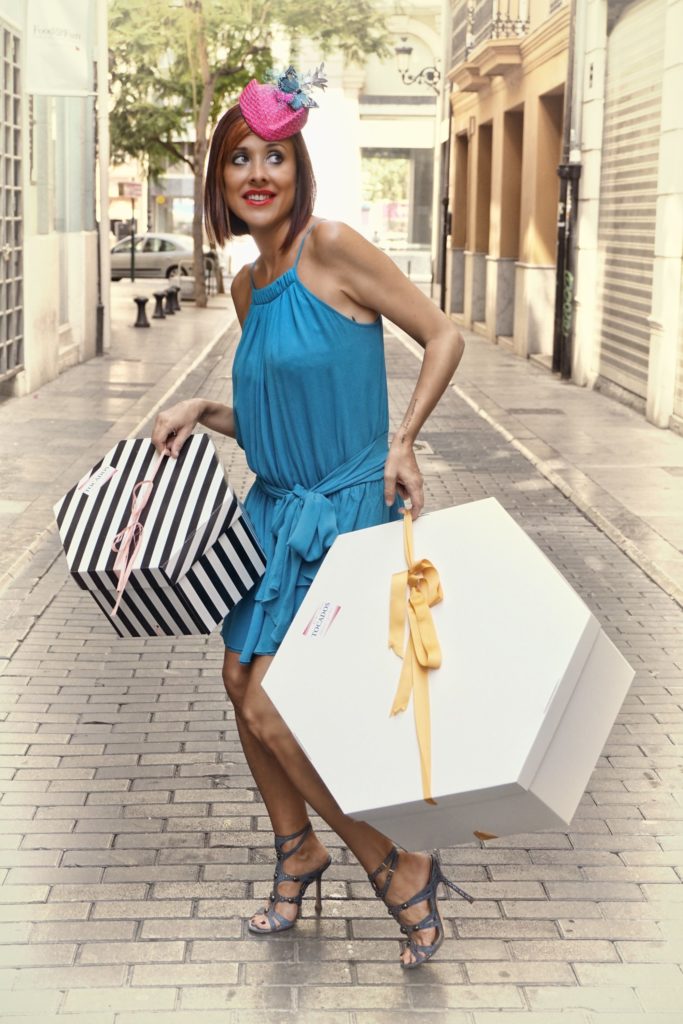 Who are your main customers?
Most customers are going to a wedding. You've probably noticed that Spanish weddings are quite glamorous. I think it's because we don't normally dress up as much as people do in the UK as it's often hot weather. So we really enjoy dressing up at weddings. I also do crowns and headbands for communions.
Which are your most avant-garde hats?
I work alongside a select group of fashion designers here in Spain, specifically for catwalks where the hat designs can be more flamboyant, over-the-top and crazy.
My inspiration when designing hats comes from many sources. Nature, art or even a perfume can be a starting point for the creation of a hat.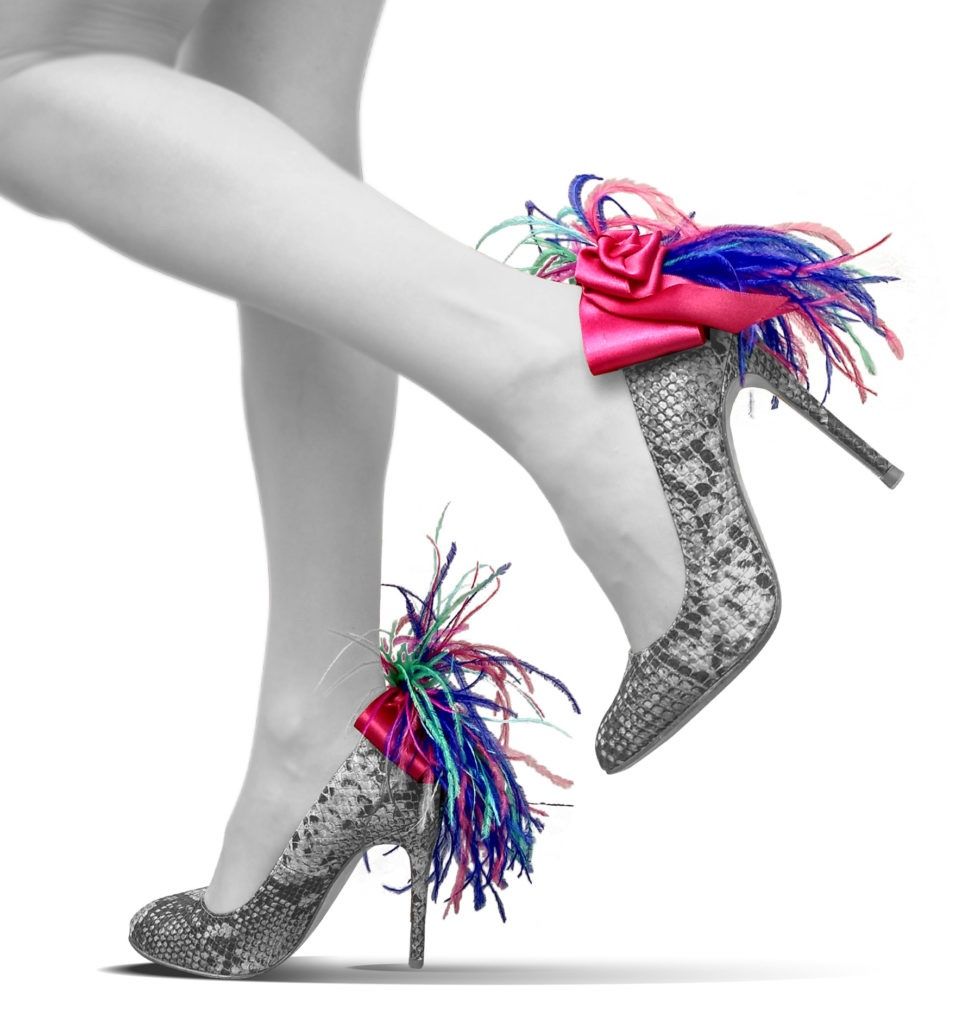 Your shop is unique. When did you first open?
I opened my first hat shop in 2015. It was immediately a great success. After a few years, I started to look for a larger space. From 2018 we opened the new shop, which is still in the centre of Valencia. What's great is, I now have an even larger range of ready-to-wear hats. We have more than 100 in the shop for customers to try and buy. An added bonus is that it's more easily accessible by car or bus.
How did the pandemic affect your business?
I started to experiment with new ideas for hats. As you can see, we have quite a collection now. I also came up with shoe clips. These are decorations which you can attach to your shoes to liven them up. This season has seen the return of weddings and events and so I'm busy as ever. Also, we are receiving more enquiries and orders online.
What are your future plans?
As you can see, I have a lot of space. So I'm introducing new designers into the shop showcasing their products related to weddings and events.
You recently got married yourself. Did you wear a hat?
Yes, we got married in the UK in a beautiful and simple wedding with close family and friends. And of course, I wore an elegant hat that was one of my latest creations at the time.
Thanks for talking to us today Sara. We wish you best of luck with your business and next year's wedding season….
• Valencia hatmaker Sara Camps, Juan De Mena 17, bajo izq, Mercado de Rojas Clemente, 46008 Valencia; Monday to Friday, 10–13:30 / 17:00 to 20:00, Saturday, 10:00 to 13:30; https://www.maisara.es/en/; https://www.instagram.com/tocados.maisara/; https://www.facebook.com/tocadosmaisara/; https://www.youtube.com/channel/UC0OEt5y1zT6vzqbsd7fkrxA/