Fallas Market Mercado Artesano to be held in Ruzafa by local artists.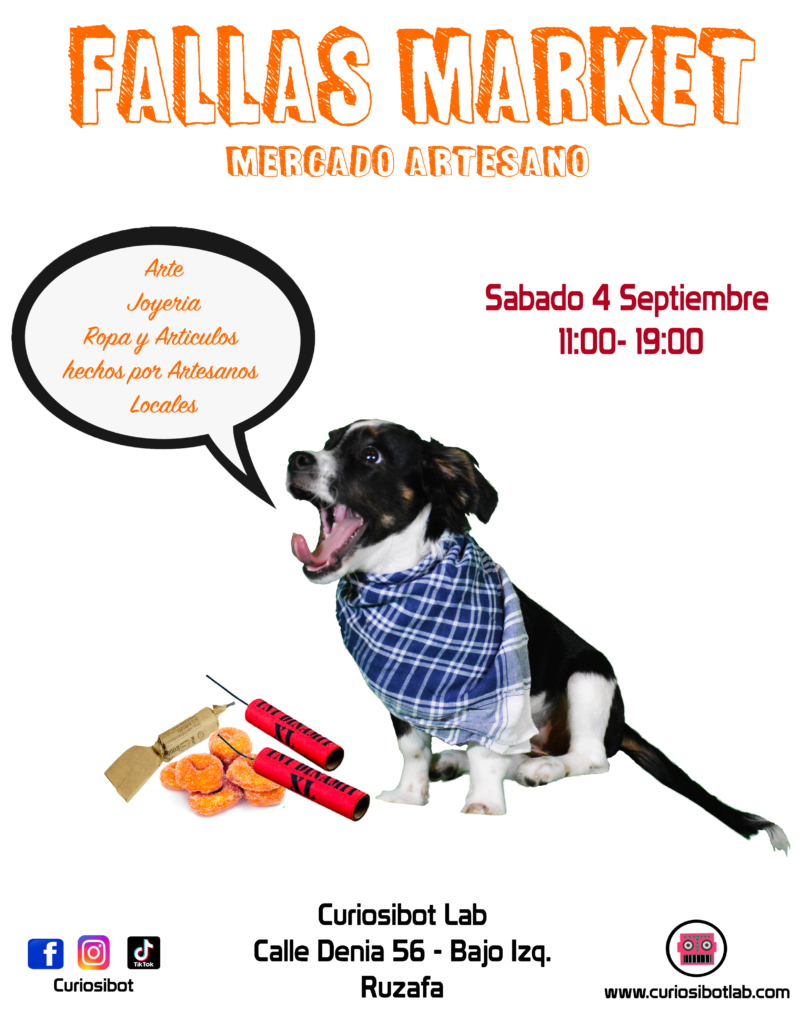 Saturday, September 4th be sure to stop by the Fallas Market Mercado Artesano in Ruzafa! Organised by Curiosibot, the market will offer art, clothing, and jewelry made by local artists such as Sandi Goodwin (Sandia Abstract), Cristina Moral, @RadioQ, Katarina Bomberova , Bethany Jane Silver (@bethanyjanesilver) and more. Come support our local artists in Valencia!
Mercado Artesano will be held at the Curiosibot Lab located on Calle Denia 56, Bajo Izquierda and will run from 11am to 7pm. The entry is free.