June Verwijs is a Dutch native, having lived in Holland since being adopted as a baby in Indonesia. But she is really a citizen of the world, has made Valencia her home, and has founded Valencian Hiking Friends, she tells Paul Knowles…
June, a native of the Netherlands, first visited Valencia on a solo trip in 2017. Like so many, she fell instantly in love with the city. "I thought that a week may be too long for a city break. But after exploring I soon discovered that the surrounding areas were more than enough to keep me busy," June recalls. "I left feeling that the city still had a lot more to offer me," she adds.
After that first visit, June returned to Valencia on a monthly basis. A year after her first trip, she made Valencia her home. "I started to cycle around, hiking and exploring the area. From the mountains of Teruel in the north to the cliffs of Alicante in the south,'' she explains. ''I discovered a rich variety of mountains and nature. And many of which are only a 30-minute drive from the city centre," she says..
Valencia's strict Covid restrictions last year meant that a lot of people were confined to small apartments. "I felt that when all this was over, people would feel the urge to leave the city. To escape to nature for a day. I like to socialise with people. So I thought that leading hiking tours would be a perfect way to spend my free time. I started Valencian Hiking Friends. As soon as we were allowed to go out again, I began to organise hikes."
Valencian Hiking Friends offers a huge variety of outings
"Hiking is not only about walking in nature, but also a perfect way to meet people and make new friends. Locals, expats and holidaymakers have joined our hikes," says June. "People often don't have a car and want to get away from the city and meet new people. The days often start quietly as many people arrive alone. But that quiet time doesn't last long. Soon enough people are chatting, having fun and making new friendships."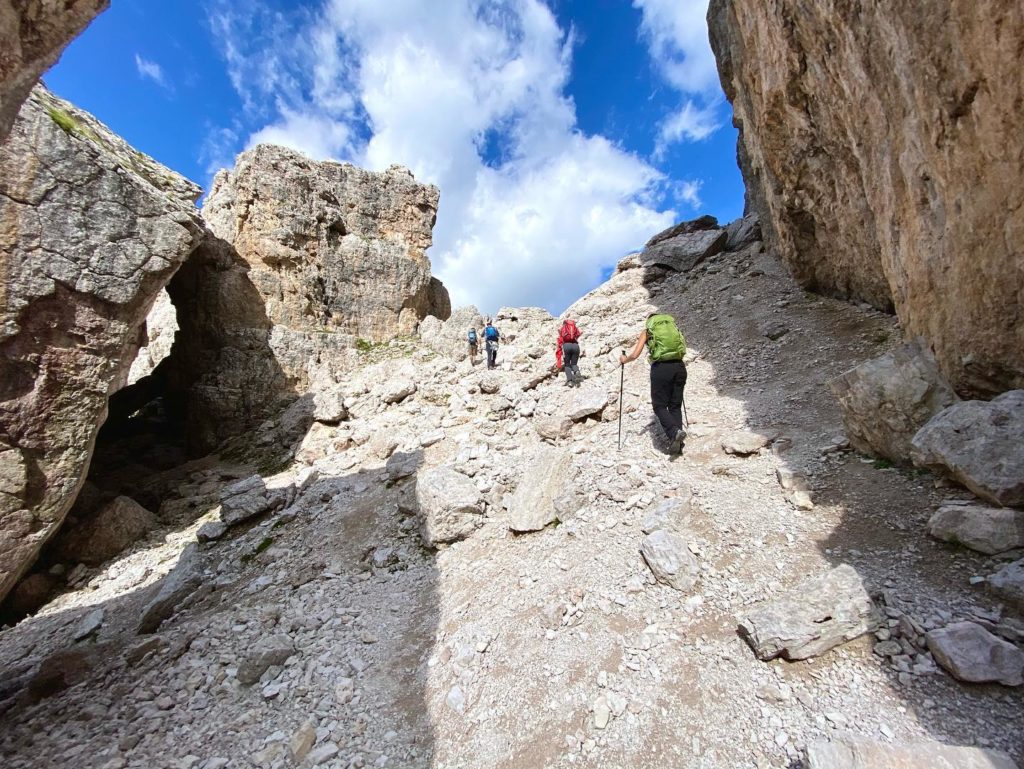 Lately June has received more requests for private hikes during the week. "Many tourists want to see more than only the city and the beach," June points out. "I always advise people to stay for at least five days if possible. Time to get out and explore the mountains, drive to the south with us. To wander through picturesque Spanish villages and enjoy the incredible gastronomy the region has to offer," she adds.
When visitors contact her June also assists them with other necessary arrangements. These include finding an apartment, organising a city tour and recommending restaurants and bars.
"Many people who hike with us during their holiday stay in contact with us during their stay. We help them where needed, says June. "I studied tourism and therefore helping, guiding and providing information to travellers is not only my passion but my profession."
The fabric of life in Valencia is changing, thanks to dynamic and positive characters such as June. We at Valencia Life wish her huge success in bringing the word to the people…

Find out about upcoming hikes by joining the 'Valencian Hiking Friends' Facebook group and following Valencian Hiking Friends on Instagram: @valencian_hiking_friends