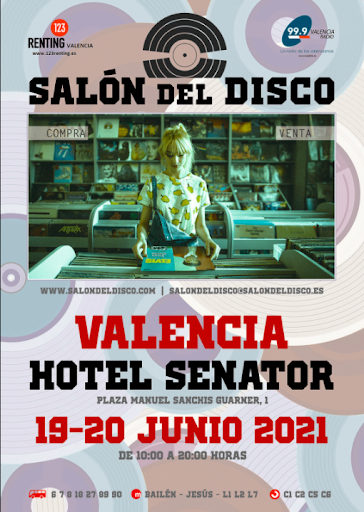 It's the vinyl countdown, says Laura Menéndez – Salón del Disco is holding a record fair 19-20 June at Hotel Senator…
Salón del Disco finally reaches Valencia. Despite this being their first fair here, they have been showcasing their records both in Spain and other European countries for over 35 years.
A wide range of vinyl records, cassette tapes and CDs will be on offer. Product display is still to be confirmed, so do keep an eye on their website.
If you are willing to give those old records a second life, Salón del Disco is your chance to do so. They are looking for sellers. They are interested in pretty much anything that has to do with music other than instruments, from CDs, records, tapes, magazines…
Whether you want to buy, sell, or just have a walk around, don't miss the chance! But try not to break any records…
Entrance is €3 for each individual day or €5 for both; www.salondeldisco.com; Hotel Senator, Plaça Manuel Sanchis Guarner, 1, 46006 València, Valencia; https://www.senatorparquecentralhotel.com