Urban art, long the preserve of El Carmen, is now being championed by the historic Roman and medieval town of Sagunto, says Laura Menéndez…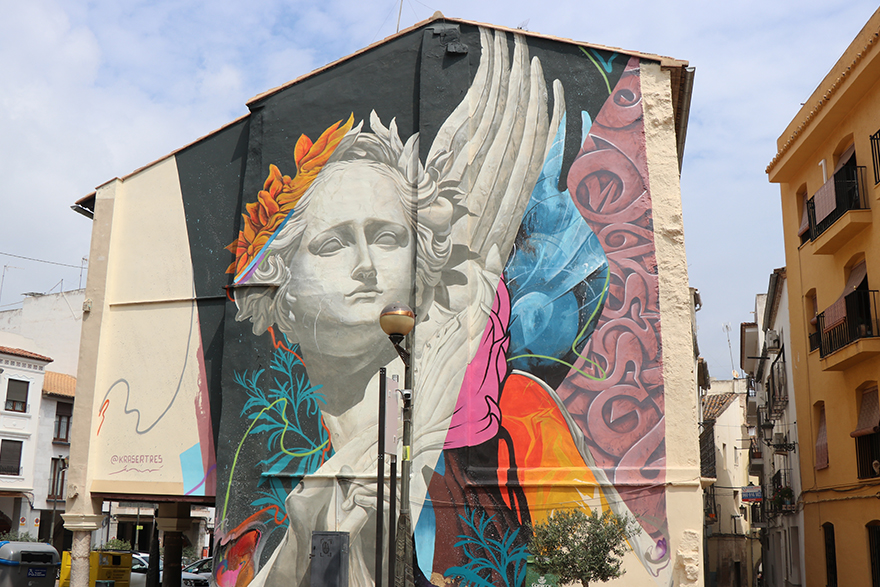 Sagunto and Puerto de Sagunto serve as a gallery for local, national, and international artists who are showcasing their graffiti and murals all over the town. It's an exquisite opportunity to get to know Sagunto and see it in a different perspective.
The pieces of art were specifically for the festival "MèsQueMurs", which took place in May 2021. All artworks are in a google maps guide, so you don't need to miss any the graffiti. 
The festival belongs to the Department of Youth and Childhood to promote culture and gastronomy, and it contains over 30 pieces. 
Graffiti in Valencia – Follow the route
The route is open 24h a day, 365 days a year. Click on the link on google maps and check out all the murals. https://www.google.es/maps/@39.6537641,-0.2531082,12.91z/data=!4m2!6m1!1s1gYxeA9xsC2MCo4p4vmkUlVah36fRb_DR?hl=es&authuser=0
Check out our art page to keep up to date with what's happening in Valencia's art scene.