This week: The etymology of Fallas from our resident linguistic sleuth, explains what does Fallas actually mean…
Unless you've been living underneath a rock, you'll know that Las Fallas constitute 99% of the genetic make-up of Valencia. On the first day of March, children all over the city start to throw handheld fireworks – petardos – while the pyrotechnic companies compete with each other to put on the most show-stopping firework display – Mascletà – despite the fact that most of them won't get paid for months. It's all about prestige, pride and pólvora (gunpowder). Well, all that, plus partying.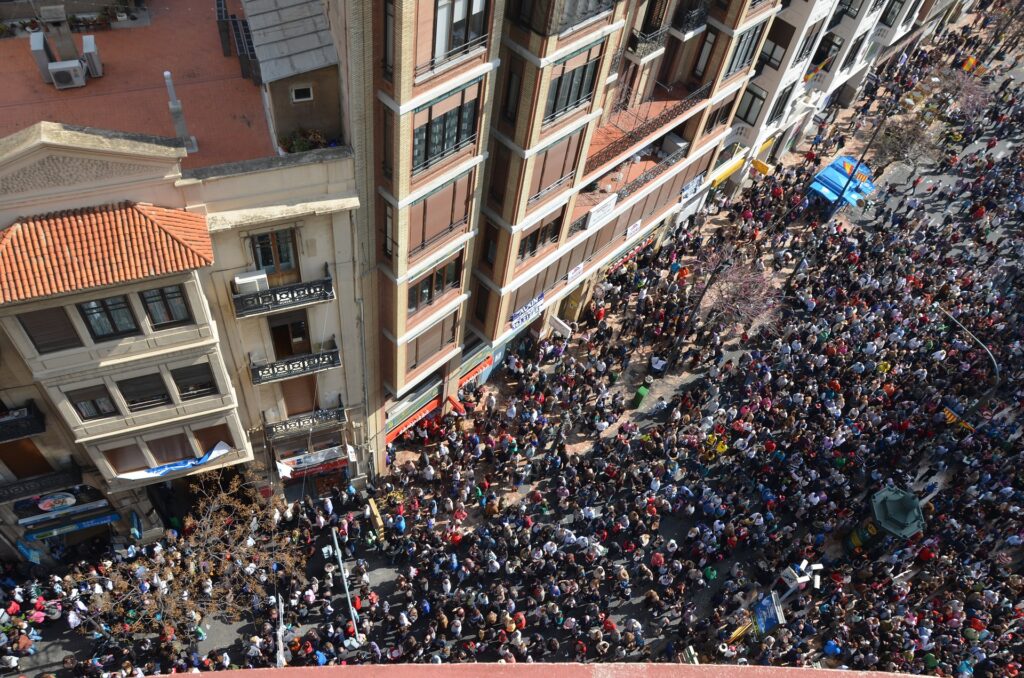 Les Falles, as they're called in Valenciano, date back as far as 1774 but they weren't popularised until 1848. The word falla means 'fire torch' in medieval Valencian and it's easy to see why that name stuck. The festivity is centred around fire and fireworks, with an added religious aspect that has become more of a cultural standard and very much a pillar of the whole occasion. Meticulous planning year-round gives way to an event unlike those seen anywhere else in the world, on a scale that only Valencia can achieve.
They have been cancelled only six times throughout their history with very few extreme circumstances that were able to bring them down. A civil war, yes, but a dictatorship, no. This year is the seventh time. The question is, what is it about Las Fallas that makes them such an integral part of Valencian life?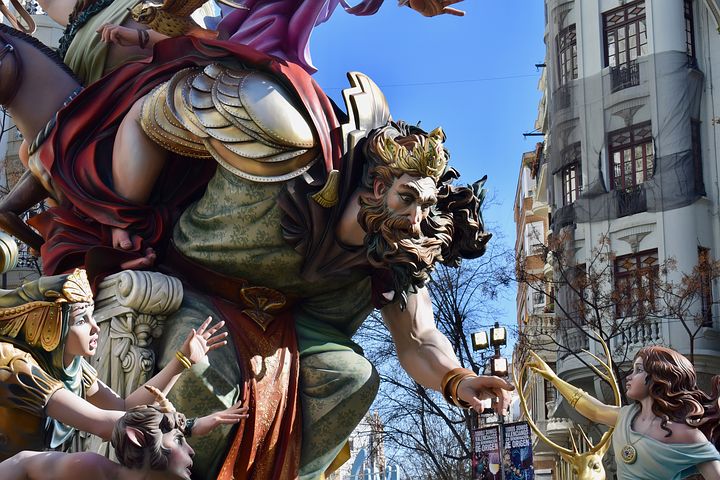 It is a multifaceted event. The daily Mascletàs – rhythmic firecracker 'displays' that draw the community to the town square in their thousands to 'feel' rather than see the emotion. Els Ninots – caricature monuments in every barrio (neighbourhood) that represent current issues later to be burned. Out with the old and in with the new. This year, they would have been good, just sayin'. La ofrenda – thousands of falleras and falleros make a local pilgrimage to La Plaza de la Virgen to offer La Virgen de los Desamparados bouquets of carnations. In order to participate, you should be a member of a Falla – a club of supporters to the neighbourhood's monuments and mascletà. On the last day, els ninots are burned, and the following day Valencia feels and looks as if none of it ever happened.
This year we will miss the beauty of Las Fallas. Will 2022 be the year we live the emotion and the art of Las Fallas once more?
Tash Aleksy runs Spanglish City – this offers online Spanish classes via Zoom in a flexible, pay-as-you-go format. Well-prepared, varied classes in the comfort of your own home. Visit www.spanglishcity.com/