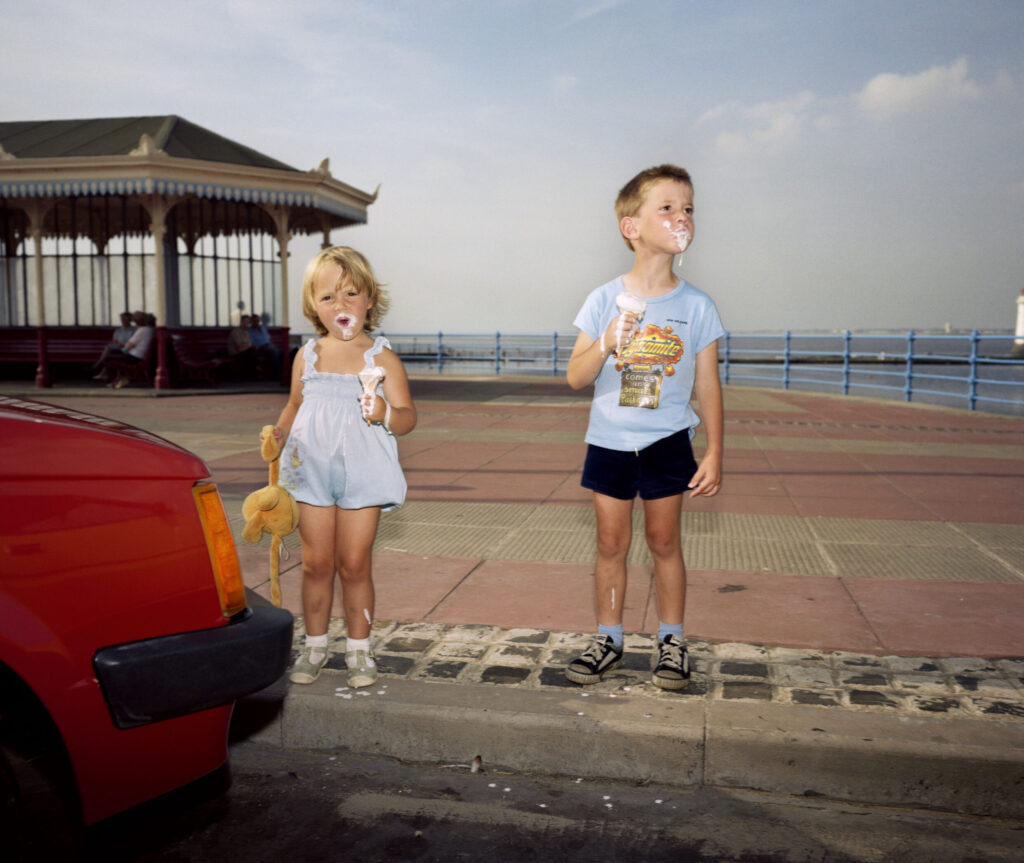 A wonderful retrospective of the famous British photographer Martin Parr, bringing together some of his most well-known collections, is unmissable, says Eugene Costello – but get your skates on, you only have three weeks left to catch it…
For my birthday weekend, I took my sidekick Tank Girl to the Centre del Carme Cultura Contemporània (CCCC) in El Carmen; I wanted to show her the wonderful work Rondalla del Fang by Dulk, the street artist 'tag' of the supremely talented Antonio Segura. It is a sculpture expressing the artist's concern about the degradation of Albufera, and the subject of a forthcoming interview with the artist himself.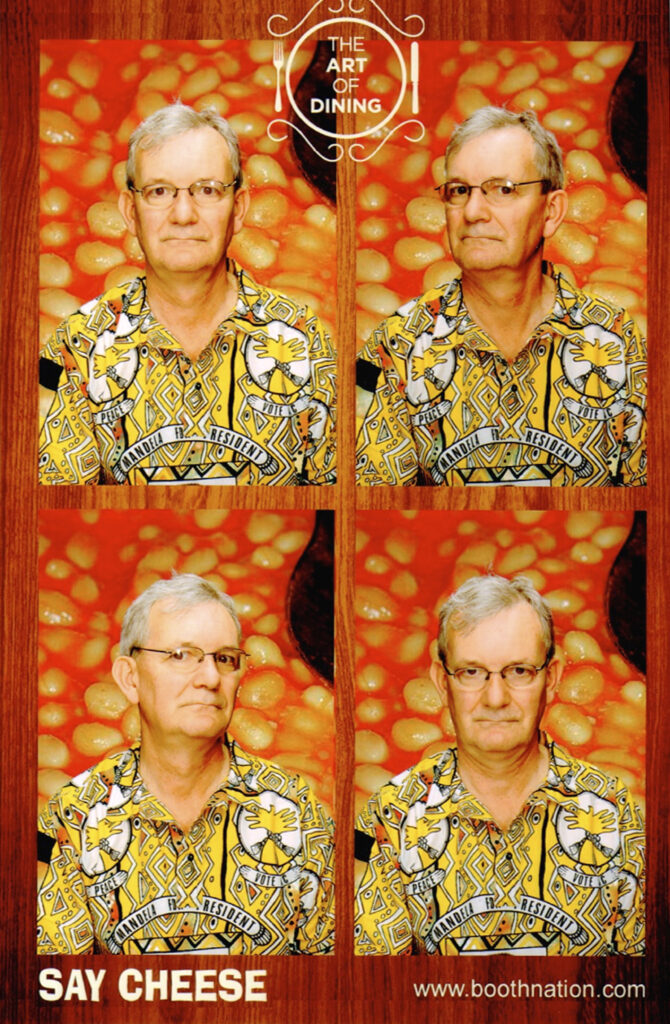 The CCCC is one of Valencia's great gems, and is free to visit; the building itself is as much a draw as the shows it hosts. It is a former 13th-century convent, and has a bell tower, a gothic cloister and a cobbled courtyard where they screen films from time to time. An inspiring building, and a testament to the city council's commitment to the arts.
Downstairs, we spent two hours among the incredible photos of Martin Parr, one of the greatest and best-known photographers of his generation. I interviewed Parr last week by Zoom, when he was unsparingly generous with his time and insights.
Parr, now 68, is as much a photojournalist and documentary maker as a photographer, and his work is shot through with satirical and anthropological elements.
Born in Surrey, the commuter belt for London, Parr studied his art at Manchester Polytechnic from 1970 to 1973, and started out as a roving photographer for Butlin's holiday resorts. But his career really started, he tells me, when he moved to Hebden Bridge, West Yorkshire, in 1975.
"It's become terribly arty these days, but even back then it had a very bohemian feel. The collection from those days, of rural communities, in Yorkshire and, later, Ireland, are black-and-white for the simple reason that if you wanted to be a serious photographer in that era, that's what you did.
"Colour was associated with commercial photography, such as advertising, and because I wanted to be taken seriously as a photographer, I chose black-and-white.
"Nowadays, colour is not an issue but back then black-and-white was the only show in town and no one questioned it."
Parr was using a traditional Leica in this period, but he began to take a great interest in colour saturation. By the time he came to shoot the images in his wonderful collection The Last Resort, he moved up a format to a six by seven camera using a plough bell, and the results are astonishing and astounding in equal measure.
His subject matter was the predominantly white working class in the New Brighton beach area of Liverpool. In one photo, a young woman, a teenager, is staring defiantly at the camera in a fish-and-chip shop while all around her is a melee of people grabbing their food, like seagulls descending, with the merest hint of a blur implying movement, though the main subject is standing stock-still, a moment frozen and encapsulated forever, captured by Parr. Other shots show a woman lying sunbathing on a concrete ramp, beside her an unused mechanical digger. As a viewer, it seemed to me that Parr was capturing a passing era of an industrialised white working-class that was about to undergo a huge social upheaval in the new political order of Thatcherism that promised to tear up old class divisions in favour of monetarism and social mobility.
I ask Parr, to what extent is he, as a photographer, simply observing and to what extent is he creating realities?
In the next collection is The Cost of Living, in fact, Parr turns expressly to the effects of Thatcherism and the rise of the nouveau riche now living in identikit housing developments with new-build homes, a patch of grass as lawn and mid-range cars. A far cry from the boisterous exuberance of The Last Resort. One picture particularly captured my attention. A middle-class couple are standing next to a black man at a finger-food buffet event and – for me, at least – it is hard to read what is on the white man's mind as he looks down at the black man's plate with what could be a look of disapproval or superiority.
"Yes, this was a summer evening event at the Royal Commonwealth Society. It was another lucky moment where I turned up and ended up with a great picture. But it is not for me to offer a view on what is happening in the picture, I take pictures and present them, and it is the role of the viewer to supply their own judgment.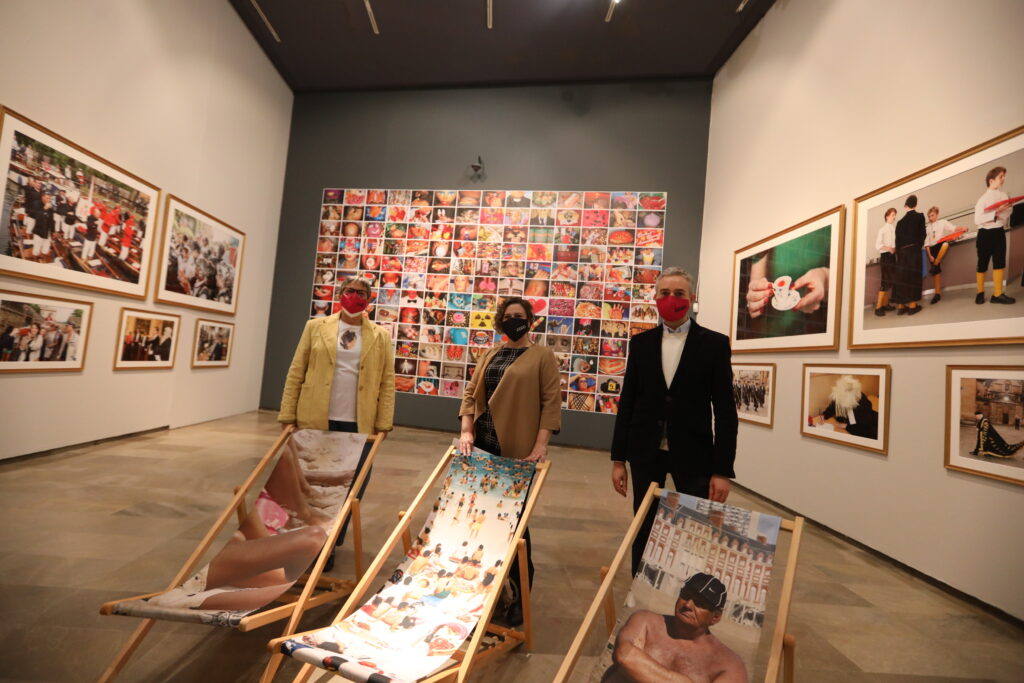 "In fact, I am the last person you should be asking, really. I present images for people to interpret in their own way, and I am not going to fall into the trap of trying to explain away a picture."
In Small World, Parr turns his attention to mass tourism, and there are some shots that make you reflect deeply, of crowds of people standing a few feet from each other taking "selfies" with the dreaded "selfie-stick". As strong a metaphor for our vacuity and self-obsession as we could imagine, and we have come full circle from the unbridled togetherness of the crowded scenes in New Brighton of The Last Resort.
And finally, Common Sense focuses on the many ways people enjoy themselves, including a wonderful moment captured of three men dancing in their underwear at a Manchester Pride event in 2017 or so.
Parr is, in some ways, the elder statesman of British photography, a label I feel sure he would hate – he might prefer enfant terrible – but his achievements are immense and speak for themselves. He was made president of Magnum Photos International, a post he held for nearly four years until 2017. In 2014, he created the Martin Parr Foundation, with premises in Bristol, southwest England, whose main income derives from Parr. It houses his vast archive and photo-books, as well as those of other photographers. And his collections are permanently on tour around the world.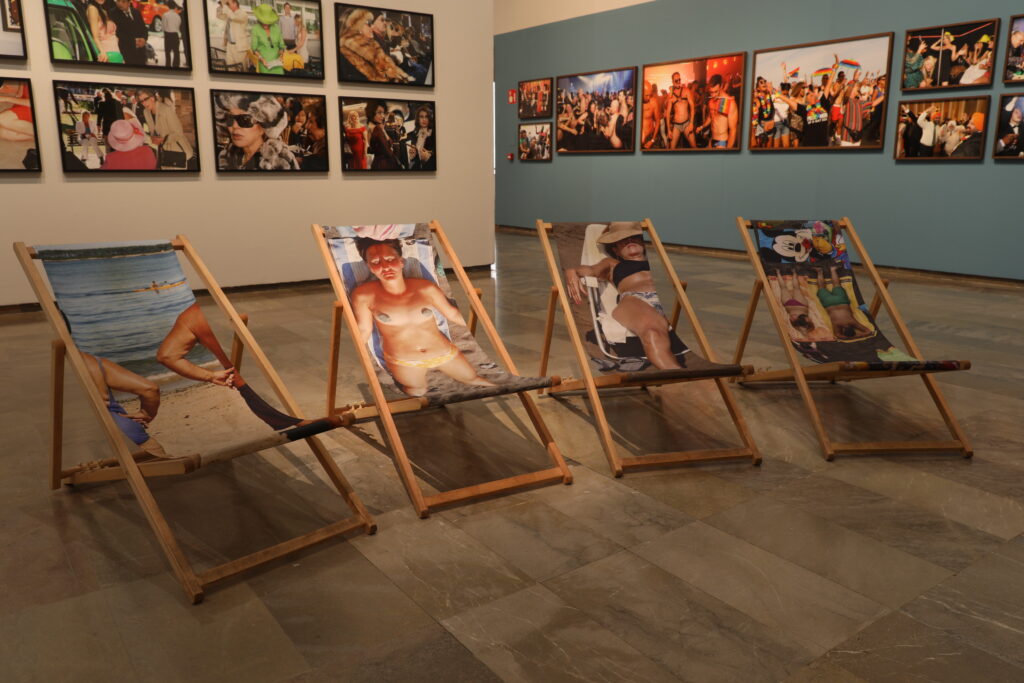 Writing in Australian newspaper The Age, Dan Rule noted: "Parr's signature is his ability not only to isolate the most evocative of human details, but to elevate such visual fragments to that of the wider societal signpost or glyph."
We are indeed fortunate to have such a vast collection at our disposal here in Valencia; with free admission, there really is no excuse not to make the most of this limited opportunity.
• From now until 7 June; Centre del Carme Cultura Contemporània; Tuesdays to Sunday, 11:00am to 9pm; admission, free; Carrer del Museu, 2, 4, 46003; +34 961 922 640; www.consorcimuseus.gva.es/centro-del-carmen

Story by freelance journalist and writer Eugene Costello, formerly based in east London and now living in Valencia, Spain, founder of The Valencian https://eugenecostello.co.uk/