You probably already knew that the Alhambra in Granada, the walled city of Cuenca and the Lonja de Seda here in Valencia were Unesco-listed heritage assets. But did you know that the Generalitat is lobbying for paella valenciana to join them? Eugene Costello reports…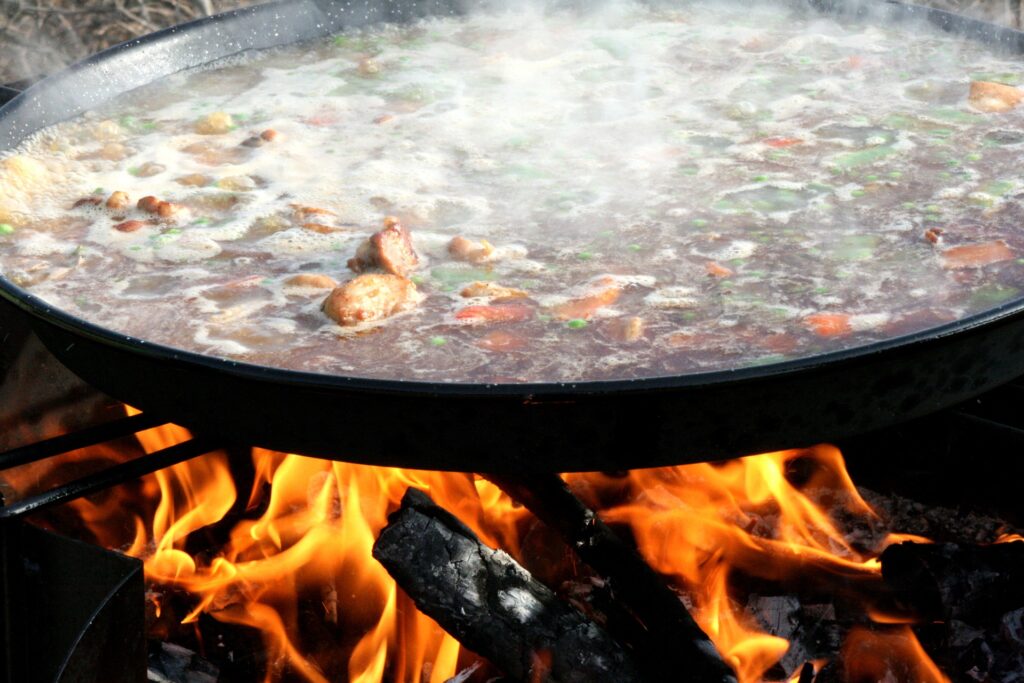 It is inextricably, indisputably as associated with Valencia as the Turia and the City of Arts and Sciences. But paella splits the audience. Sitting in the late May sunshine outside Boatella Tapas by the Mercat Central, Paco, 34, a software engineer, tells me, "until you have eaten paella in an arrocería at Albufera, you cannot claim to know the soul of a Valencian."
His friend Ramón, also 34, and a retail worker, scoffs: "Nonsense! Paella is the most overrated thing after patatas bravas – both so boring! If I want a fantastic rice dish, give me risotto every time."
They are reacting to the news I have just told them. The Generalitat (the government of the Comunidad Valenciana) has applied to elevate paella to the status of other Unesco Intangible Cultural Heritage assets that include couscous in northern Africa, pizzaiuolo in Naples and kimchi from North Korea.
An item that was sent to me in a press release and appears in the Official State Gazette of Spain had the following declaration: "Paella is at the heart of Valencia's culinary history and forms its spine; this, alongside the separation process (of the rice) and its importance in Spanish culture, makes it one the leading global brands in the world."
Hence the prestige of seeking Unesco recognition
It has to be pointed out that Ramón might be in a minority, though the waiter tells me afterwards he represents a younger, more cosmopolitan generation: "There are numerous paella restaurants here, as well as stalls and estancos at the Mercat Central, and it is true that most of the customers tend to be middle-aged and older.
"Younger people don't seem to order it as much as before so it doesn't surprise me that the Generalitat wants to protect it," he adds with a laugh. 
History and types of paella in Valencia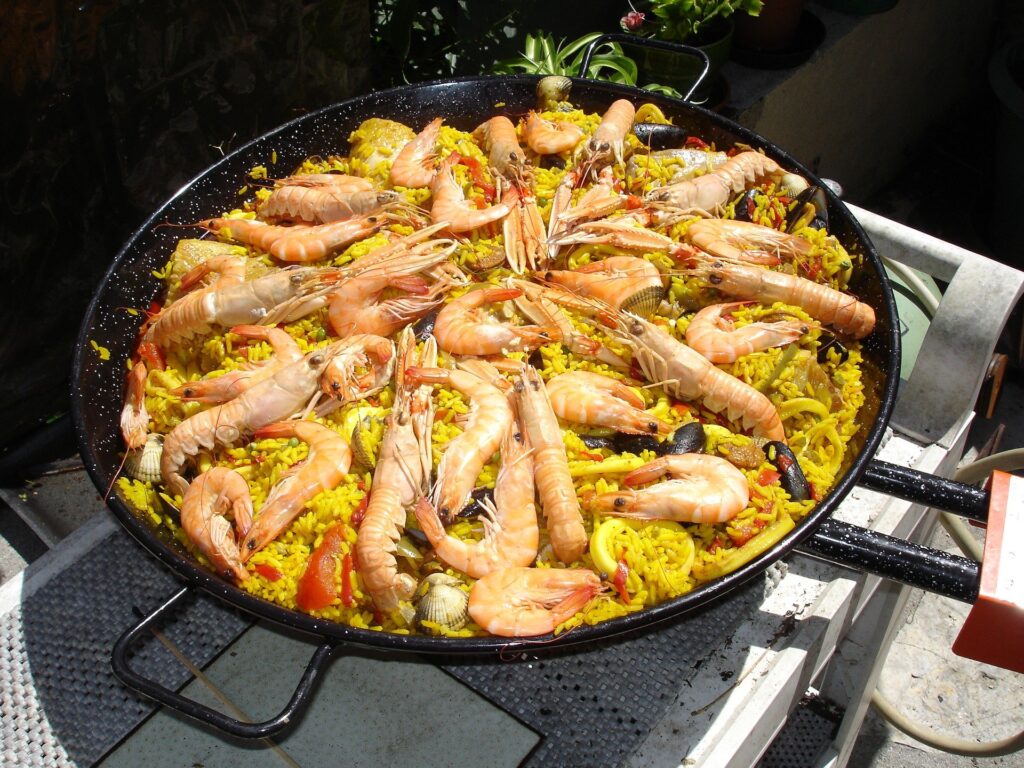 The first thing to point out is that there is only one type of paella. Its name relates to the enormous pan in which it slowly cooks in.
To understand why, one needs to look a little at its history. There is an abundance of rice fields around the lagoon at Albufera, to the south of the city. They were first introduced by Moors ten or 11 centuries ago. By the middle ages, rice was a staple of Spanish cuisine. It started as a hearty and cheap meal for farm labourers who would chuck anything that was plentiful and cheap into the paella. 
To this day, purists insist that paella Valenciana can only consist of chicken, rabbit and – for a special treat – snails. All thrown in with rice, beans, occasionally artichokes and always with saffron to give the dish its yellow colour. 
The Valencian novelist Vicente Blasco Ibáñez noted that many farm workers began adding water voles to the basic recipe. This certainly meets the requirement of being cheap. However whether it would appeal to today's gastronomically picky generation is something that our waiter friend would dauntlessly find dubious. Nonetheless, purists say this is about the only variation permissible.
Other so-called paellas, such as with seafood, should technically have the name – arroz a marisco. Usually with seafood still in the shell, or arroz a banda that mixes seafood and fish. There is also arroz con verduras, and in la huerta outside the city, there are a number of arrocerías serving this most Valencian of dishes.
So it is little wonder that the Generalitat wishes to protect this dish. Paella from Valencia is possibly the most famous Spanish dish there is.
Though given the workings of Unesco, expect matters to develop at a snail's pace…